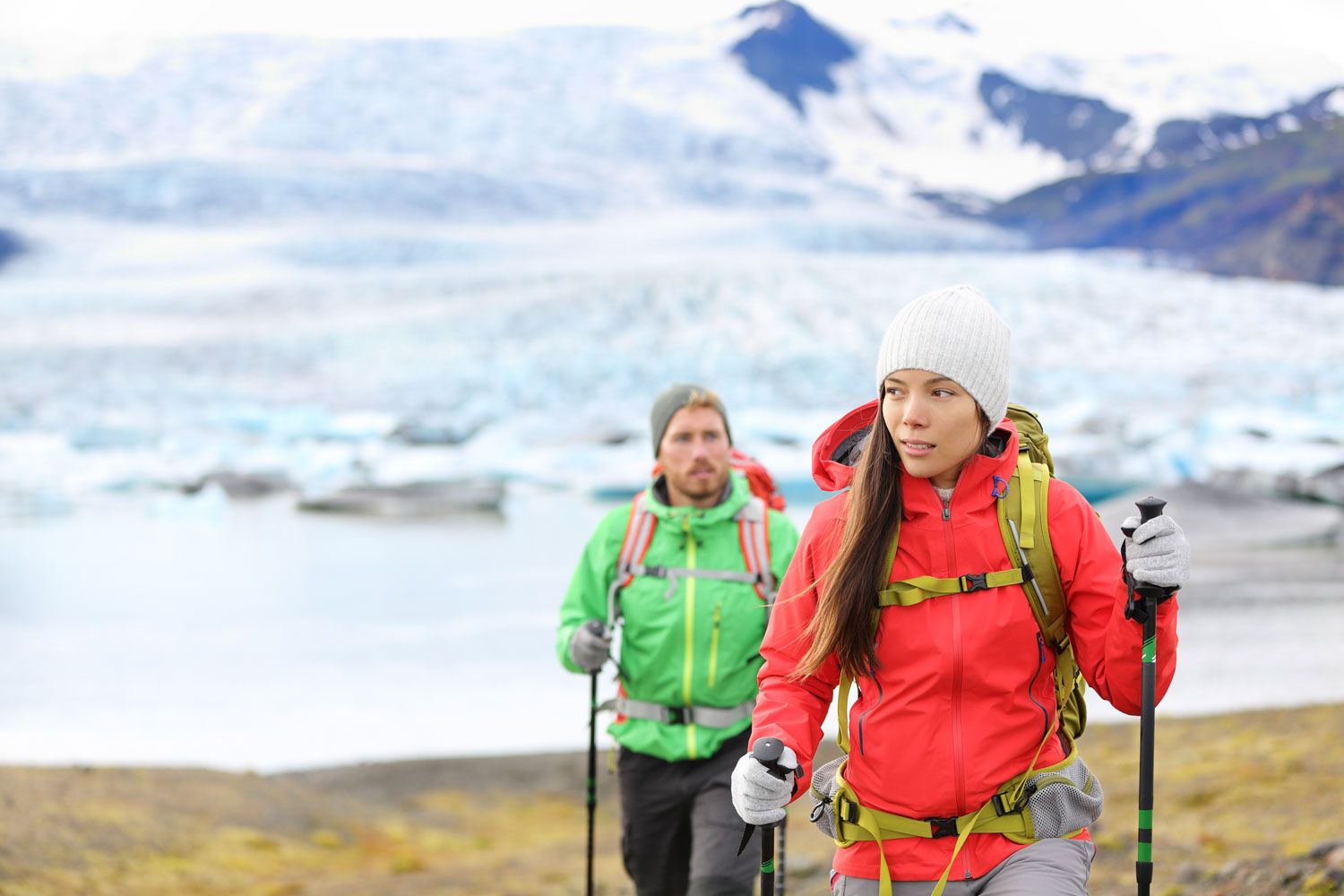 Photo Credit: Shutterstock.com
Iceland's landscapes are some of the most beautiful in the world with active volcanoes, glacier-cut fjords, and black sand beaches that will leave you with selfies and memories that will last a lifetime. Travelers have been visiting the European country for decades and immersing themselves in its natural wonders. As they'll tell you, the best way to get to know Iceland is to spend time outdoors on active adventures. If you're looking for ways to get the best out of your vacation, here are five of the country's must-do, al fresco experiences:
Photo Credit: Into the Glacier
Get Married in a Glacier Cave
Iceland's most magnificent new attraction, Into the Glacier, is a man-made ice cave located on Europe's second largest glacier Langjökull (Long Glacier). This $2.5 million attraction offers a variety of tours including an exclusive $2,000 excursion for two to four hours. Couples can book the glacier's ice chapel, which is outfitted with wooden benches and romantic lighting, to celebrate the memorable day of their lives. Following your nuptials, jump aboard a private helicopter to catch a birds-eye view of your wedding venue. IceLimo Luxury Travel creates custom itineraries across Iceland and also provides private jet transfers and chauffer services.
Photo Credit: WikiMedia Commons
An Underground Playground in Lava Tube Caves
If lava pillars, mineral stalactites, ice candles and snaking passageways sound like your thing, consider a lava tube cave. These magnificent landscapes were created when surface lava solidified, but magma continued to flow in the tunnels. During your guided tour, you'll venture through the caves with torches and you may even find yourself crawling through a few tricky spaces en route to your next destination. For this surreal experience, World Expeditions offers a five-day trip from Thingvellir National Park to Reykjavik. Travelers will get to bathe in natural hot springs, go snowshoeing, view the Northern Lights and explore various lava tube caves. The trip starts at $2,669 per person and most meals are included as well as accommodations and personal guides.
Photo Credit: Shutterstock.com
Walk With Game Of Thrones' Dreaded White Walkers
Vatnajökull National Park in Iceland, one of the largest glacier's in Europe, covers nearly eight percent of the country and was the filming location for North of the Wall scenes in Game of Thrones. Walk through ice caves that are thousands of years old and so packed that they are harder than steel and crystal clear. Nearby, Hverfjall Volcano in the Lake Mývatn region of Northern Iceland was also a location used for the icy scenes where White Walkers trudged beyond the wall. The crater is considered to be 2,800-2,900 years old and measures about 459 feet deep. Touring the crater takes about two hours from the parking lot to the summit and around its rim. For accommodations, your best bet is a vacation rental, as luxury hotels are few and far between in these parts. Hrimland Luxury Cottages is a three-bedroom residence about an hour drive from Mývatn in Akureyri and is priced at USD $343 per night.
Photo Credit: Borkur Sigurbjornsson/WikiMedia Commons
Hike Up a Volcano
Esjan is a collection of volcanoes just outside of Reykjavik, and has trails of varying difficulty leading you to the highest points on the range. Or head to the Gateway to Hell, otherwise known as Hekla Volcano, undeniably Iceland's most famous mountain for a rigorous trek up the peak. Located in southern Iceland, it is the second most active volcano in the country, and has erupted many times. Its earliest recorded eruption was in 1104 and its latest was February 2000. If you'd rather tour the volcano by car, Iceland Luxury Tours offers a private 9-10 hour trip inside a 4x4 vehicle. You'll spend the day visiting the Thjorsardalur valley, Hjalparfoss waterfall, Frostastadavatn Lake, Landmannalaugar's natural hot springs, Ljotipollur, Domadalur valley and Lodmundur mountain, and get an up close and personal view of Hekla. The tour starts at $1,125 per person.
Photo Credit: Robert Hoetink/Shutterstock.com
Take a Dip In The Blue Lagoon
The Blue Lagoon, one of Iceland's most famous attractions, is a natural geothermal spa outside Reykjavik. The stunning geothermal water originates 6,500 feet below the surface, where freshwater and seawater combine at extreme temperatures. With in-water treatments, massages and saunas on offer, you can relax and enjoy one of the most organic experiences in the world. Prior to arriving, book the Blue Lagoon's Luxury Package which gives you more than just entrance to its waters. Included is access to an exclusive lounge, a silica mud and algae mask, use of bathrobe and towel, slippers, first drink of choice, table reservation at LAVA Restaurant plus sparkling wine and a spa journey product set. The package is priced at $419 per person.