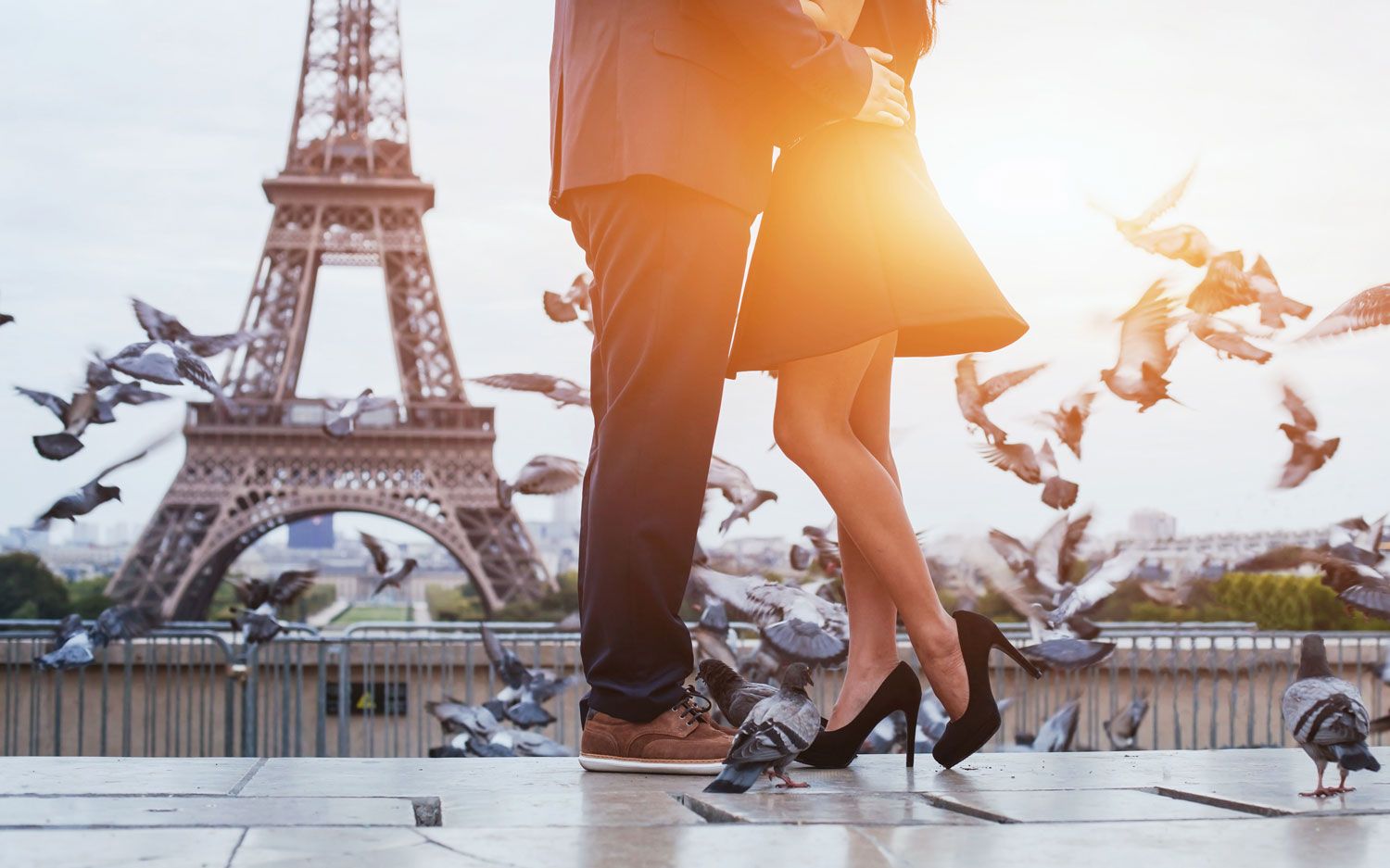 Photo Credit: Shutterstock.com
Organizing your first trip around the world can be a daunting task, especially if you're not a planner by nature. But luckily, you're not the first traveler to take on the undertaking, and certainly won't be the last. In an effort to help you get the ball rolling, we queried experts in the travel industry and wanderlusters who've gone on their share of round-the-world (RTW) trips and put together a list of general guidelines to help you get started.
Photo Credit: Shutterstock.com
Where to Begin
There are a lot of ways to execute a successful RTW trip, but one of the easiest ways to do so is to get a travel agent. Most who've done the experience before will suggest this as your first step. But before you do that, decide which destinations are on your must-do list and which are on your "if-there's-time" list. This will be helpful for your agent to know rather than not having any idea ahead of time. "The most important thing for me is making sure that I'm visiting areas about which I'm exceptionally curious and giving myself time to really dig in to a place and get an idea of what it's like to live there rather than just be a tourist," said Jennifer Raezer, founder of Approach Guides and Trip Reads.
After choosing your ideal locations, map out how long you want to travel in each. Plan for a week stay at each place, and if you have too many cities, cut back. There's no way you'll be able to see and do everything you want to do, even with a year's worth of travel time. Plus, running from location to location is a surefire way to burnout fast. "I recommend an average of one physical location per week, with at least a two-week rest every six weeks," shared Jema Patterson, founder of Half the Clothes and three-time RTW traveler.
Another thing to consider is the direction of your route. Look to an itinerary that takes you through the same or similar climates in various months so that your packed clothing can be worn throughout the trip. "I did one trip that took me from the heat of SE Asia to the cold of Switzerland in January. Let's just say, you can have a LOT of luggage," said Andrew Satkowiak, Vice President, Client and Business Services of The Luxury Travel Agency. "But, knowing what I know now after being in the business, I would ship my clothes to certain destinations and back from others." While shipping clothes to and from destinations is a quick fix, it's not ideal, especially if a package goes missing.
Photo Credit: Shutterstock.com
Pre-Trip Considerations
Whether it be yourself, a family member or accountant, make sure all bills are on auto-pay or are arranged to be taken care of while away. The same goes for the house. Double-check that all those who need access to it know where emergency supplies are and who to notify during a disaster situation.
Most travelers already know that checking which immunizations are needed in each country is important. But what they may forget is to be prepared while on the road. Pack a basic travel kit containing items such as pain relievers, decongestants, hydrocortisone cream, first-aid supplies and antacids. Also, type up an emergency contact list along with any conditions you may have and store the paper in your first-aid kit.
"As a general rule, pack any medicine you've used in the past year and keep all medications in the original pharmacy packaging to avoid questions at security. And bring it on board instead of checking it, you don't want your medications to end up on a different continent," urged Dr. Christopher Sanford of the MerckManuals.com, a medical information resource site. "Gather medical documents. Keep a full list of regular medications handy while you're traveling. If you have a chronic condition, bring copies of recent medical records."
Along with medical documents, make hard copies of all important papers (passport, travel insurance, IDs and credit cards). Factor in time zone changes when booking activities. There will be days when you need to allow yourself extra time to sleep in and get acclimated to the new hour. No one wants to arrive in a city, be extremely jet-lagged and then quickly set off on a four-hour hiking excursion in Machu Picchu.
Photo Credit: Shutterstock.com
Smart Packing
When it comes to packing, you'll most likely hear travelers say "pack your bags, then unpack half." It's really a smart tool and one that will save you headaches later on. "My advice for packing is keep it simple, and black is supreme. Every article should have multiple purposes and you're allowed one "pop" item," said Blakely Downs, founder of RTWLovers.com.
Plus, the great thing about travel is that you get to shop in really unique or local shops in each city. If you decide to do a last minute dinner at a three-Michelin star restaurant, hit up a nearby boutique for a dress rather than packing one in advance. "Pack for the first part of the trip and then buy more clothes for the second half. It's better to save room in a suitcase to buy new clothes," shared David Feldsott, Founder and CEO of PanTrek Inc.
Although it may seem like a challenge, opt for taking only one carry-on (they can fit more than you think), plus most hotels offer laundry services. "Packing cubes are must-haves, I'm a big fan of the SpacepAK Packing System from Flight 001," shared Managing Director Erina Pindar of SmartFlyer. Roll clothes up inside the cubes and put them in categories such as tops, bottoms, dresses, etc. Pindar also suggests leaving toiletries at home since most luxury properties will carry everything you need and duty-free shops at airports carry many high-end beauty products that you'll want to snatch up along the way. For humid zones, throw in a few Ziploc bags to wrap electronics in, it'll keep them from absorbing too much moisture.
Mix Up Your Accommodations
It's a good idea to book some hotels along the way, but be open to mixing it up with villas, Airbnbs and local apartments to get a real cultural experience. "For nine months of our trip, we rented apartments (India, Africa and Southeast Asia we found difficult to find rentals). We had more space, more privacy and a kitchen," shared Lisa Shusterman, author of Around the World in Easy Ways: A guide to Planning Long-Term Travel With or Without Your Kids. "We shopped in local markets and experimented with local ingredients in our kitchen. … We got to know the local butcher, baker and produce man and they became part of our experience."
When choosing hotels, decide which you'll be spending more time in and book rooms accordingly. If you'll be out and about most of your time in Paris, pick the Jr. Suite over the penthouse. In Bora Bora, book one of the best overwater villas in the area since you'll want to sit back, relax and lounge in your own private plunge pool all day. Lastly, notate each hotel or apartment's cancellation agreements. In the case of a missed flight or extended stay, you'll want to be sure you can cancel last minute if needed.
Photo Credit: Shutterstock.com
On-the-Go
Wi-Fi is not reliable in every city, so it's good to have a backup plan in place. "Either an international SIM (if you plan or making calls) or a portable Wi-Fi router so you can access the internet anywhere," said Andrea Crome, writer of WorldSIM.com. At the same time, spend time researching the best travel apps and play around with them prior to departing on your trip so you know how they work. "There is an app called Maps.me which doesn't use data and has saved me many a time when I was lost. You can also plot routes and pin where your accommodation is so you can find your way back," continued Crome.
When booking flights or other transportation options, give yourself plenty of time to make departure times. Allow for a few hours in between connections in case a delay occurs. Backup your pictures each night. Nothing is worse than coming home from a trip and realizing all your photos have been lost. Backing them up to the Cloud is a quick and easy way, or by using online sites such as Picasa or Flickr.
Photo Credit: Shutterstock.com
Must-See Vs. Flexibility
Much like mapping out your countries and cities, knowing which touristy sights to see is important too. Highlight a handful of must-sees and then be open to letting the city guide you, you may even have the best time away from the typical attractions. Another way to get the best out of your travels is to explore what it's like to be a local for a day or week. "I also recommend doing at least one vocation vacation or work exchange, because travel becomes routine and lackluster after awhile," said Patterson (Half the Clothes). Look into programs that allow you to come home with a culturally-enriching experience.
That said, be sensitive to foreign customs and aware of what can be considered rude or insensitive in each destination. You don't travel to bring your culture to the world, you go to expand your mindset and learn from others. Lastly, don't have unrealistic expectations. The trip won't be perfect, even with the best travel agents, top-notch hotels and highest-rated activities. Things will come up and your ability to shrug them off and take them in stride will make your trip that much more enjoyable.