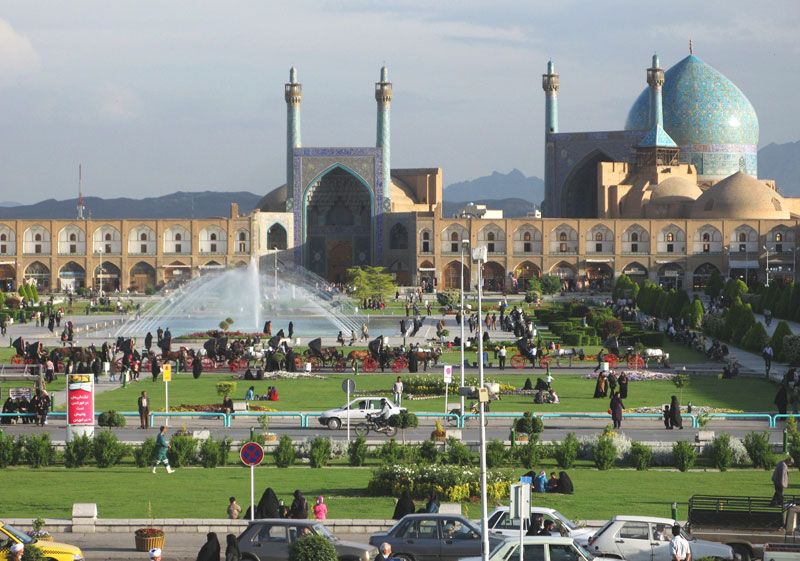 Photos Credit: MIR Corporation
Iran might not be your first thought as a vacation destination, but MIR Corporation is hoping to change your mind with a 14-trip this winter. Taking place from November 24-December 7 aboard the Golden Eagle train, the excursion weaves its way through some of the world's most ancient civilizations and 10 UNESCO World Heritage Sites.
Golden Eagle is an all-suite luxury train and each carriage comes with its own attendants to ensure guest's needs are met thorough the trip. Cabins range from 77-120 square feet and come with power showers, under floor heating, remote-controlled air-conditioning/heating, recessed lighting and wardrobe, bathrobes and L'Occitane body products. Three of the 14 nights will also include stays at hotels.
Along the way you'll get to explore 1,000-year-old mud-brick citadel of Rayen, the royal Golestan Palace in Tehran, classical Persian gardens, and the remains of Susa, a 4,000 BC city. In Mashhad, travelers will experience the Iman Reza Shrine, one of the holiest Shi'ite sites in Iran before visiting Kerman's Grand Bazaar. The area is filled with beautiful courtyards, caravansarai, shops and bathhouses. On the last day you'll head to Tehran to tour the UNESCO-listed Golestan Palace complex and the Marble Throne, created from 65 pieces of yellow Yazd marble. The tour is priced from $16,495 to $64,935 a person depending on your cabin choice.