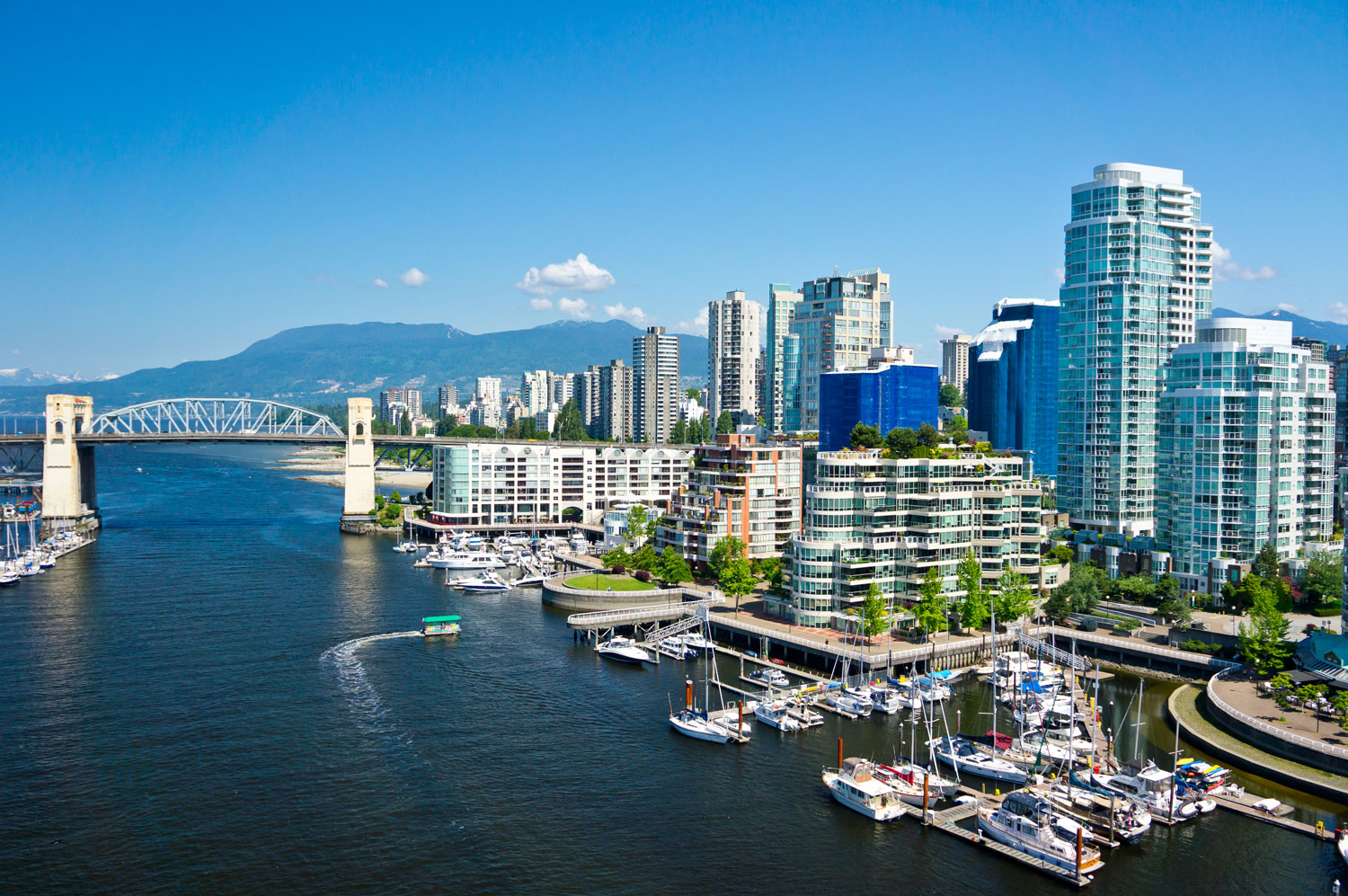 Photo Credit: Shutterstock.com
At first glance, things seem different in Vancouver—the sky is bluer, the harbor is livelier and the mountains are closer. Looking beyond these physical attributes is an additional appeal, best described as the "Vancouver vibe." While the Canadian city is where to go to slow down, draw a deep breath and hit the pause button, it is also a destination for recharging your battery, renewing your interests and reinvigorating your lifestyle. In short, Vancouver represents just about everything to everybody.
An oh-so-stylish base from which to wind down, rev up or both is Fairmont Pacific Rim. Greeted by a snappy looking bellman sporting a black felt fedora and a yellow rose in his lapel, the hotel's fashionable stage is set from the moment of arrival (especially if it's courtesy of its BMW car fleet available to guests within the downtown core).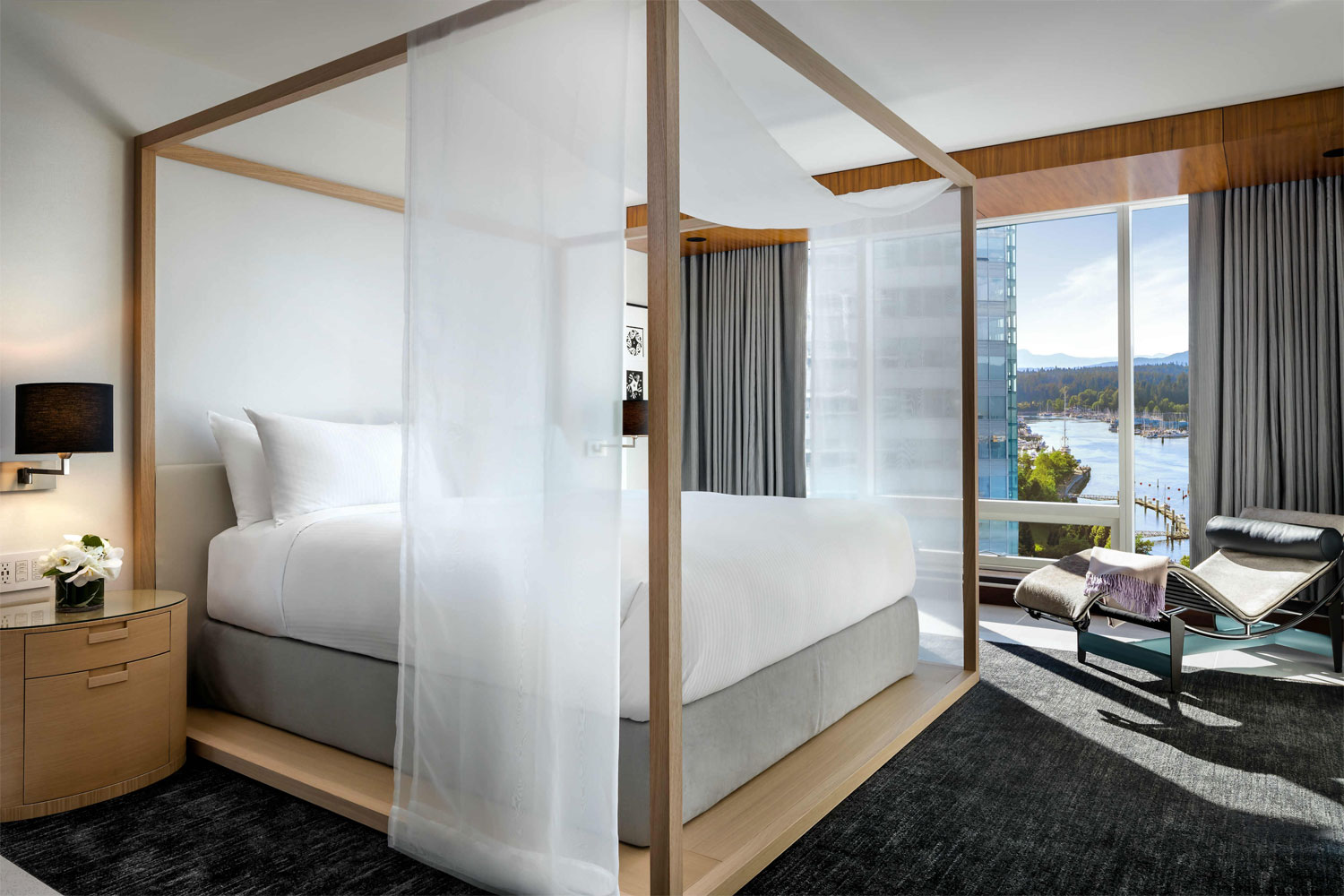 Photo Credit: Fairmont Pacific Rim
Located at the waterfront, near the 2010 Olympic Cauldron and within steps of Canada Place, the setting alone places the Fairmont in an exclusive class. Add to the mix its Pacific Rim-inspired architecture, fine collection of original art featured throughout the property and its multitudinous dining options, and you have a great homebase for your Canadian adventure. Within its walls guests can discover its see-and-be-seen Lobby Lounge and trendy RawBar (a mandatory stop for the sushi savvy) and ORU, the marble and stainless steel open-kitchen eatery helmed by Executive Chef Nathan Brown, known for its locally-sourced Pacific Northwest menu.
Said to be designed for the in-the-know traveler, Fairmont Pacific Rim's new-to-the-scene Owner's Suite Collection is a grouping of ten, 800-square-foot bedroom and living area combos best described as spare-no-expense accommodations. Perks include the pre-arrival procurement of personally-requested vinyls for the suite's record selection and in-room Fairmont Fit Reebok footwear and workout gear for such activities as runs along the seawall or excursions via the hotel's BMW bikes (arranged by the hotel's bike butler, of course). Plus guests have 24/7 access to the 20th floor's Fairmont Gold lounge, complete with outdoor terrace seating and outfitted with wool blankets for cooler weather.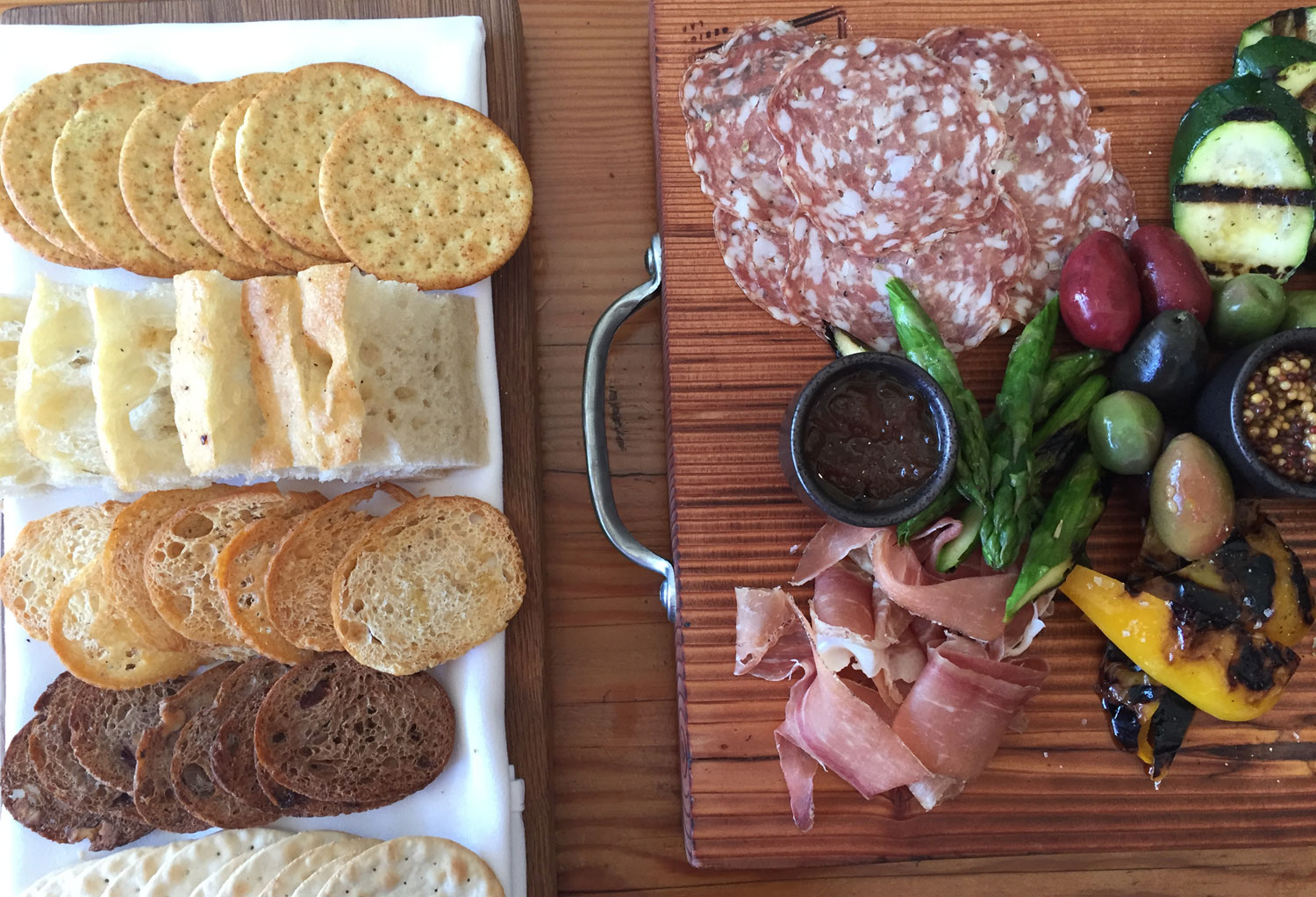 Photo Credit: Cynthia Dial
In the dining arena, this is a town where food reigns supreme. Walk to the flourishing Library District for one of the city's most popular breakfast and brunch venues Café Medina. An alluring blend of Old World charm and a bustling brasserie, its specialties include Belgian waffles (purported to be the city's best), fricassées (a French stew, served with egg at the café) and the lavender latte, conceived for the most critical coffee connoisseur.
Railtown Café, a favored lunch spot, is situated in a former garage and located in a neighborhood bearing its name. The baby of Chefs Dan Olson and Tyler Day, the restaurant is known for food described as "treated with care and from scratch," and boasting 50 handmade toppings for its notoriously tasty salads, sandwiches and more. Bordering Vancouver's vogueish Gastown, the community of Railtown—long defined by its warehouses and train tracks—is in a slow but sure conversion process toward becoming a burgeoning "it" neighborhood.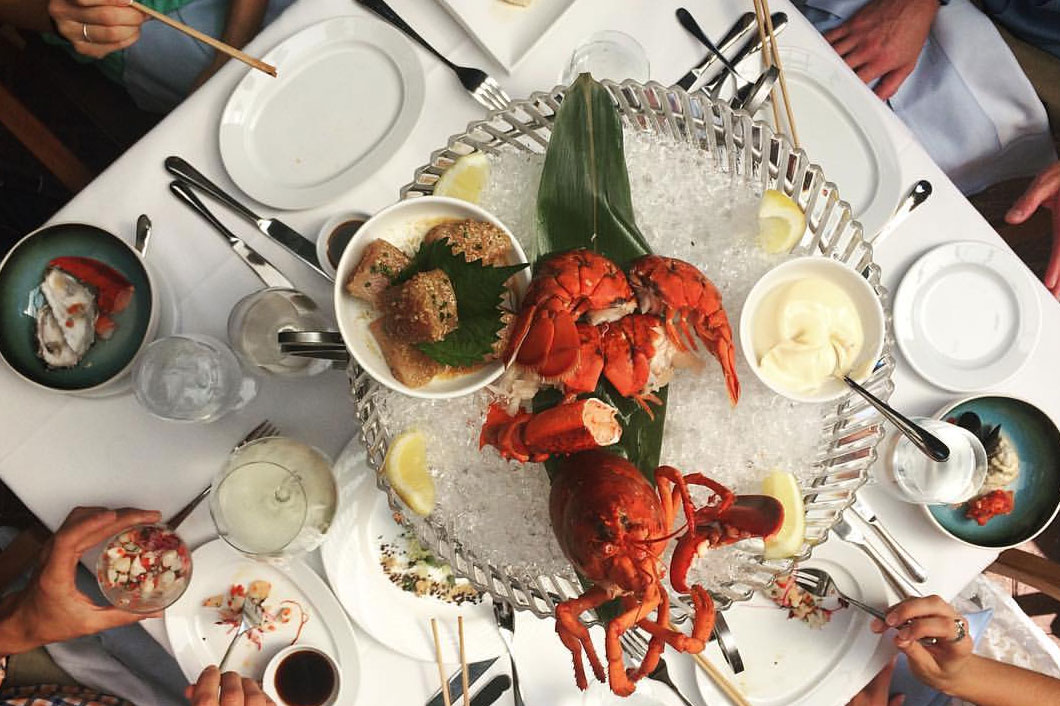 Photo Credit: Blue Water Café
Diners need look no further than Blue Water Café for dinner, a must-try for seafood lovers and the consequent haunt of such celeb clientele as Alicia Silverstone, Uma Thurman and Ben Stiller. One of the restaurant's most irresistible menu items is Chef Frank Pabst's seafood tower, a multi-tiered offering of fresh, chilled seafood. For a nightcap, visit Opus Bar, repeatedly recognized by Zagat as Vancouver's top nightspot. It's found in the small, boutique-style Opus Hotel, another magnet to high profile patrons including Justin Timberlake and Reese Witherspoon. If there's room for dessert, stop into Fairmont Pacific Rim's Bella Gelateria (whose owner was named 2014 International Gelato Master of the Year) for a toasted maple pecan or lavender gelato.
Though comparatively small, Vancouver is a self-confident kind of town that overflows with all the activities that come with its geographic blessings. It is additionally enhanced by assorted means of experiencing the city from land, sea and sky. To get your bearings and the best lay of the land, sightsee from a seaplane. As home to the world's largest floatplane network, with such options as Harbour Air Seaplanes, it's possible to soar above the city, head up the Sunshine Coast or even land on a mountain lake for a private picnic.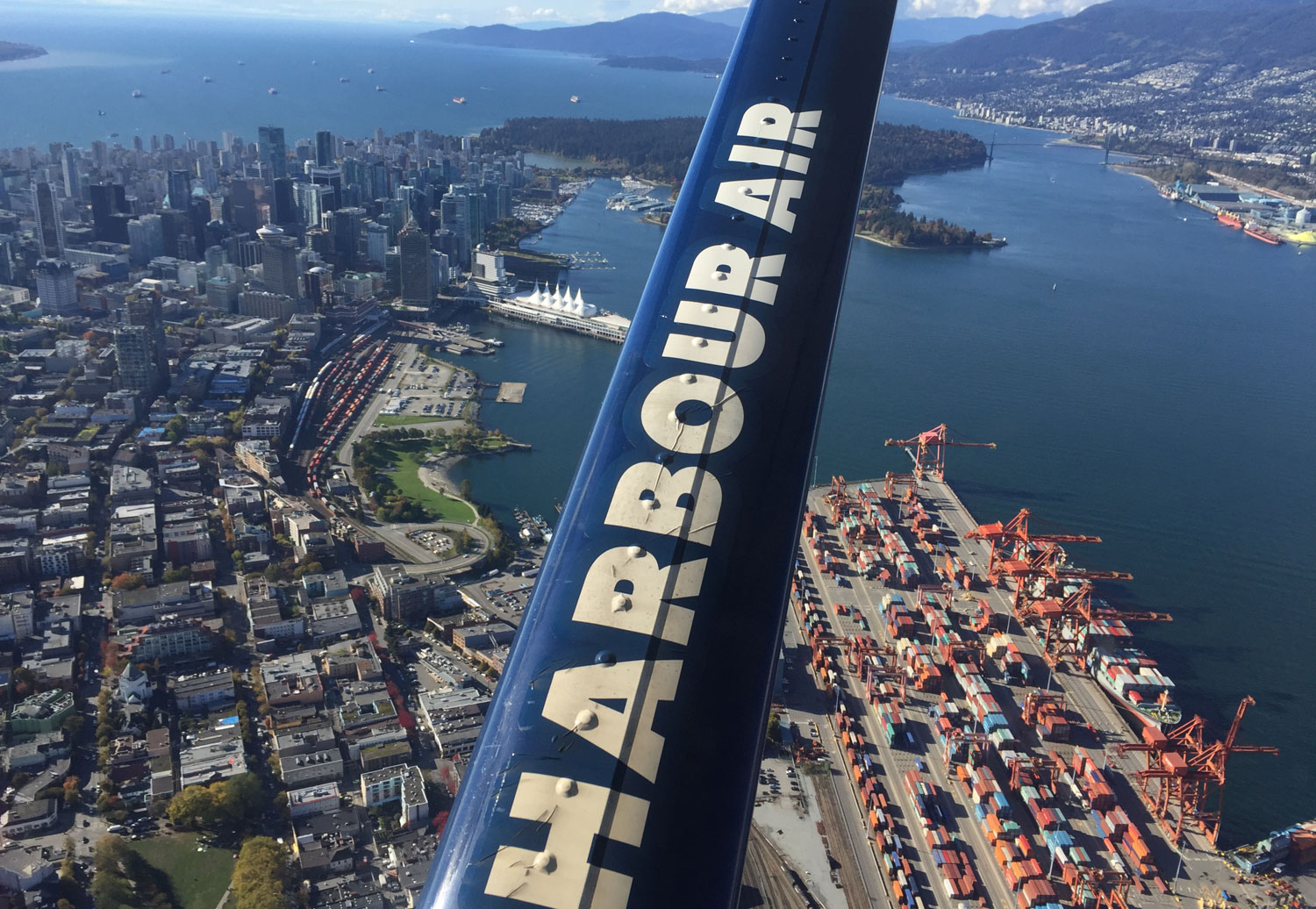 Photo Credit: Cynthia Dial
This is an active town for residents and visitors. Every day of the week sea kayakers navigate Vancouver's variety of waterways, whether it's paddling in the coastal fiord of Burrard Inlet, through the placid waters of False Creek from Granville Island or along English Bay for its metropolis mix with nature. Biking is the norm in this city of 280 miles of cycle paths and bike routes, a destination also known for its variety of negotiable terrain such as Stanley Park's flat and varied landscape to the North Shore's challenging mountain treks. For a taste of Vancouver's cycling life, Cycle City Tours serves up a diversity of options, including the three-hour Stanley Park ride (a mix of trail riding and seawall cruising) and "Behind the Brew," a 3.5-hour spin through the city with visits to three breweries.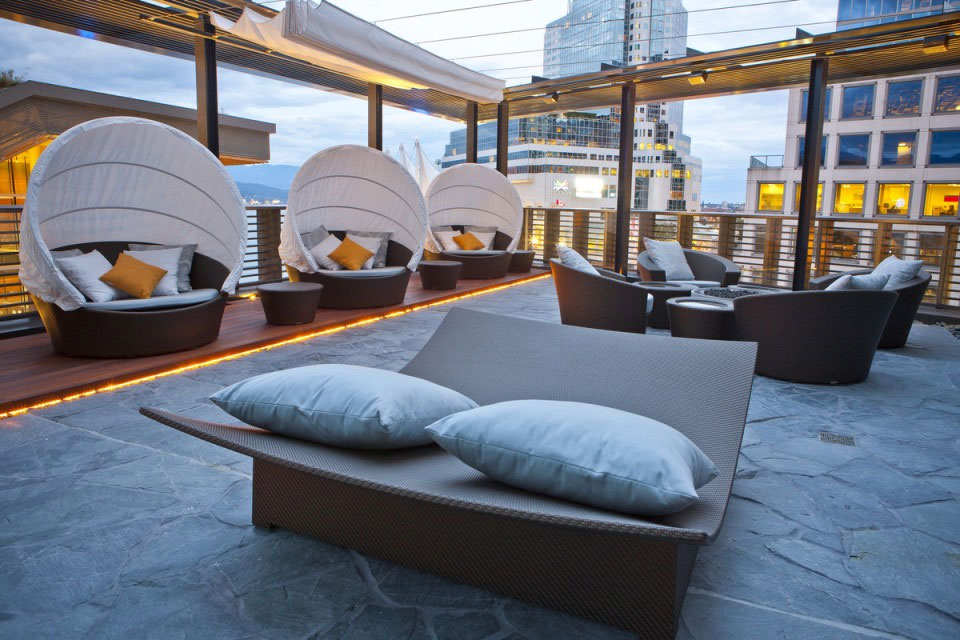 In a city with a patent on the pleasurable, what better way to follow-up an active day than returning to the Fairmont Pacific Rim to unwind in its Willow Stream Spa. Consistently recognized as one of the world's best, this 5th floor enclave is a composition of two fireplace-adorned relaxation lounges, a men's-only lounge, a customized hydrotherapy experience shower (fitted with 20 shower heads) and a skyscraper surrounded outdoor deck with a Jacuzzi, infrared sauna, loungers, meditation pods and fire pits. The treatments are too numerous to detail. However, to go indigenous, there's the Coastal Mountain Retreat, a hydrating maple-sugar scrub followed by a replenishing body wrap with Bio-Maple Compound, cocoa and shea butter.
Consistently lauded with accolades like "Destination of the Year," "One of the world's most livable cities," and a "Top food destination," just one visit to Vancouver will give you a sense of why this destination is on many traveler's lists. If you go, it most certainly won't be your last visit.