Photos & Video Credit: Oberoi Hotels & Resorts
Egypt is a beautiful country full of historical importance, wonders of the world, and is one of the oldest civilizations on earth. In fact, 30 percent of the world's ancient artifacts are found here. For centuries, we've heard stories about the Nile River, accounts of mythical gods, pharaohs that conquered lands and this magical body of water that was at the center of the dynasty. Although many travelers may have shied away from Egypt due to reports of civil unrest, the country is finally starting to see an uprising in tourism again.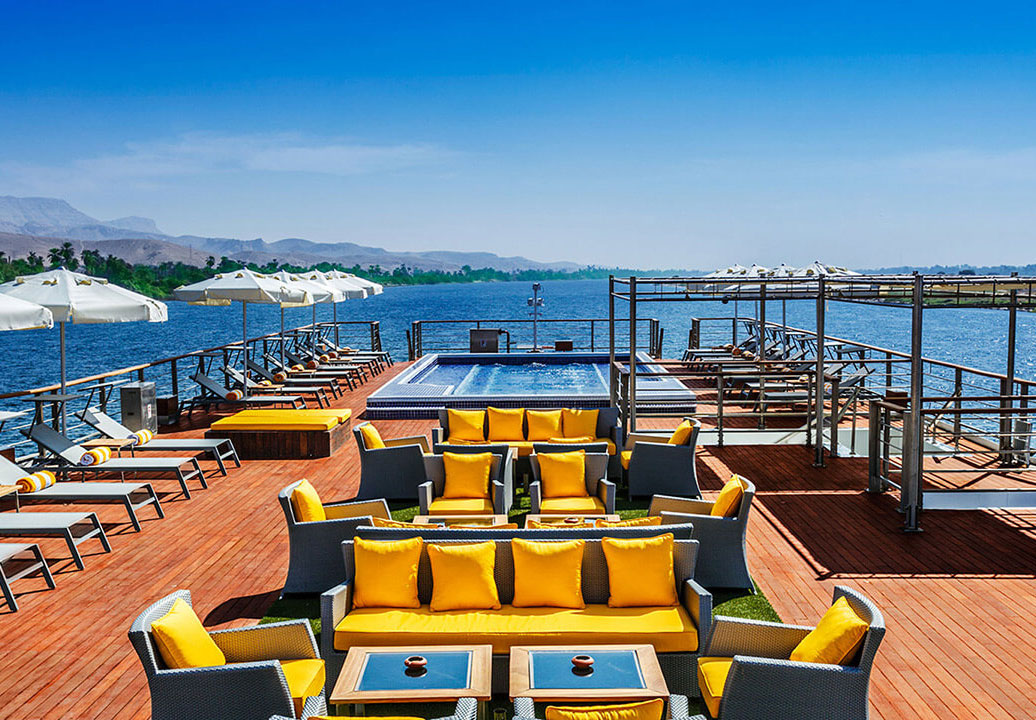 If you're looking to experience Egypt's wonders and get a firsthand look at the infamous Nile River, Oberoi's five-day cruise is a good place to start. The cruise line operates four- and six-night journeys between Luxor and Aswan. Both journeys take guests to spectacular temples and museums where they can marvel at gargantuan statues of kings and queens, massive granite obelisks, and detailed wall carving that tell the stories of gods and pharaohs.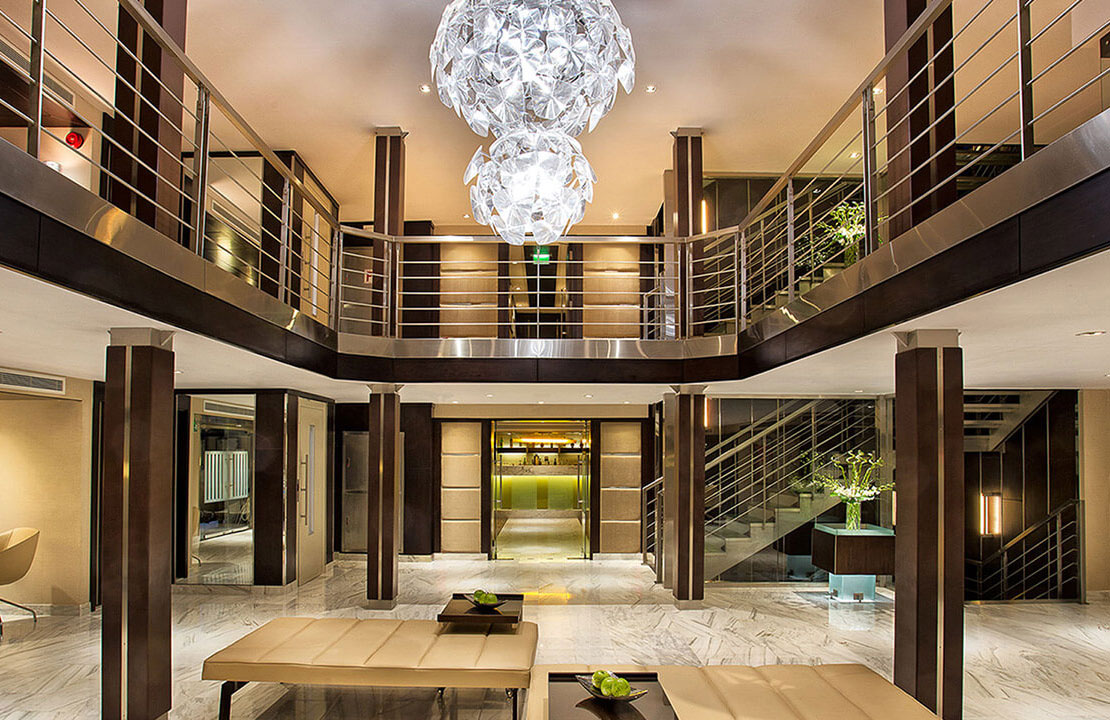 The Philae is one of two ships that Oberoi operates on the Nile and is designed in the style of the old steam ships of the past. However the ship is anything but outdated. It is chic and contemporary, having recently gone through a complete overhaul and relaunch in 2016. The interiors are ulta-modern, and the ship offers a pool, several lounges, a bar, full service spa, library, fitness center and a gourmet dining room. Philae carries a maximum of only 44 passengers, giving guests the feeling of exclusivity.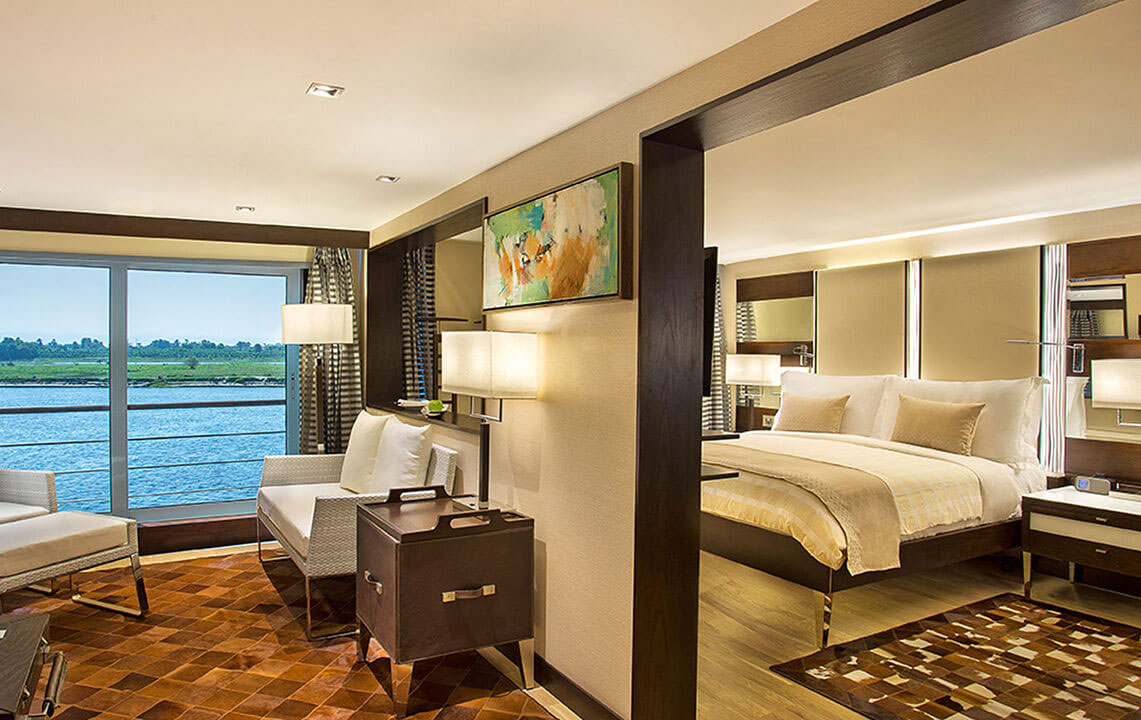 During the renovations, the ship's accommodations were transformed into larger suites by combining two cabins into one. If you'd prefer something even larger, four suites include separate living and sleeping spaces. The top category suites have large private decks with a Jacuzzi.
Life aboard the ship is peaceful and unhurried. The vistas of villages transition from banana and sugar cane plantations to small farms, tropical river islands, sand dunes and eventually lush jungles. The staff on board are friendly and eager to ensure that your trip is seamless and fun. Be it in servicing your room, setting up your daily activities, or any special needs, just ask and they bend over backward to accommodate.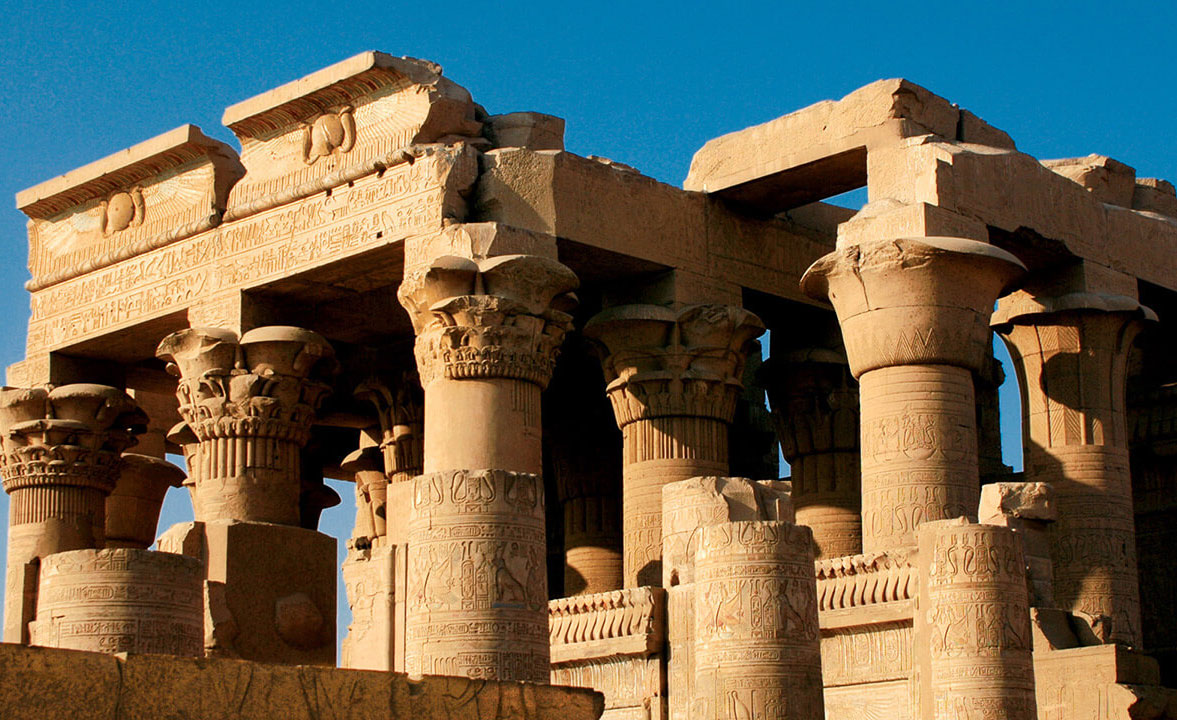 As wonderful as the ship is, the reason guests go to Egypt is for the historical landmarks, temples, and sites. The ship has an Egyptologist onboard who has a degree in Egyptian history and the passion to match. Salwa shared her knowledge and love for the country's past as we explored three-story high statues and obelisks erected to honor the pharaohs and the gods. Travelers will visit a number of temples and sites such as Karnak, Luxor, Edfu Philae and Komombo. One of the best parts of the shore excursions was visiting the Valley of the Kings and seeing tombs of past kings such as Ramses VI and King Tut.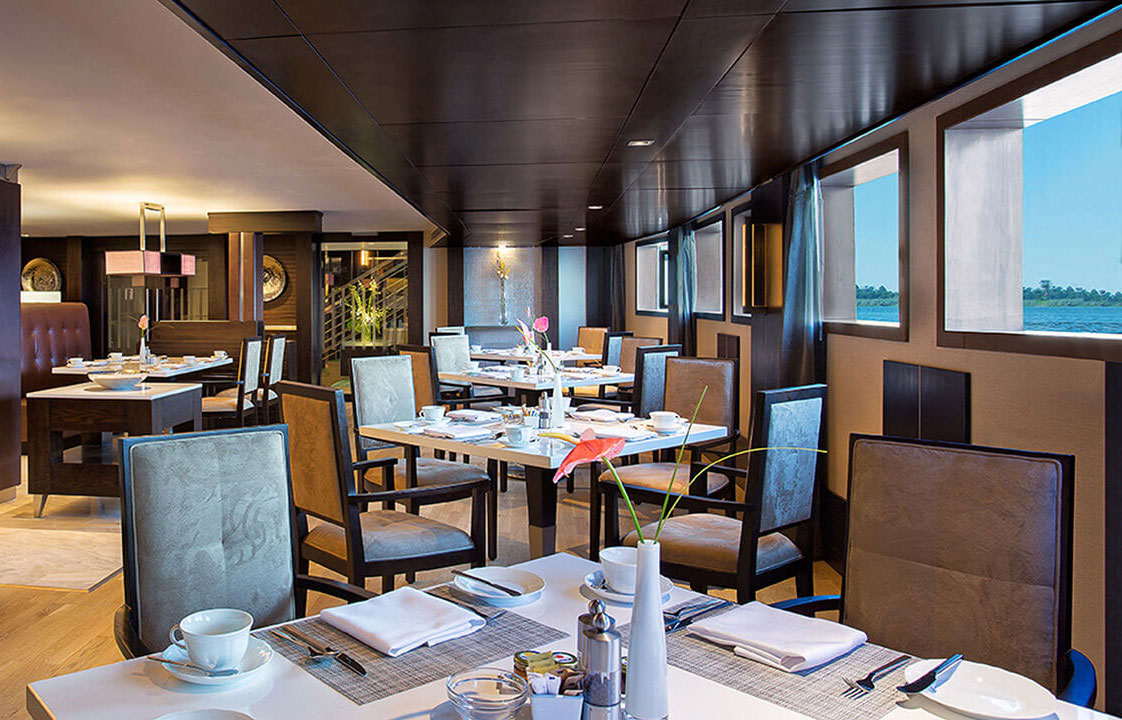 Back on the ship, the à la carte meals offer a more casual fine dining experience. Diners can enjoy everything from American, Asian and Middle Eastern cuisine at the ship's main restaurant. Poolside, passengers can order light meals, snacks or barbecue lunches. In the bar, guests will find a selection of international wines and signature cocktails as well as a dance floor and movie theater. Be sure to check out their assortment of Cuban cigars as well at the Cigar Lounge on the upper deck.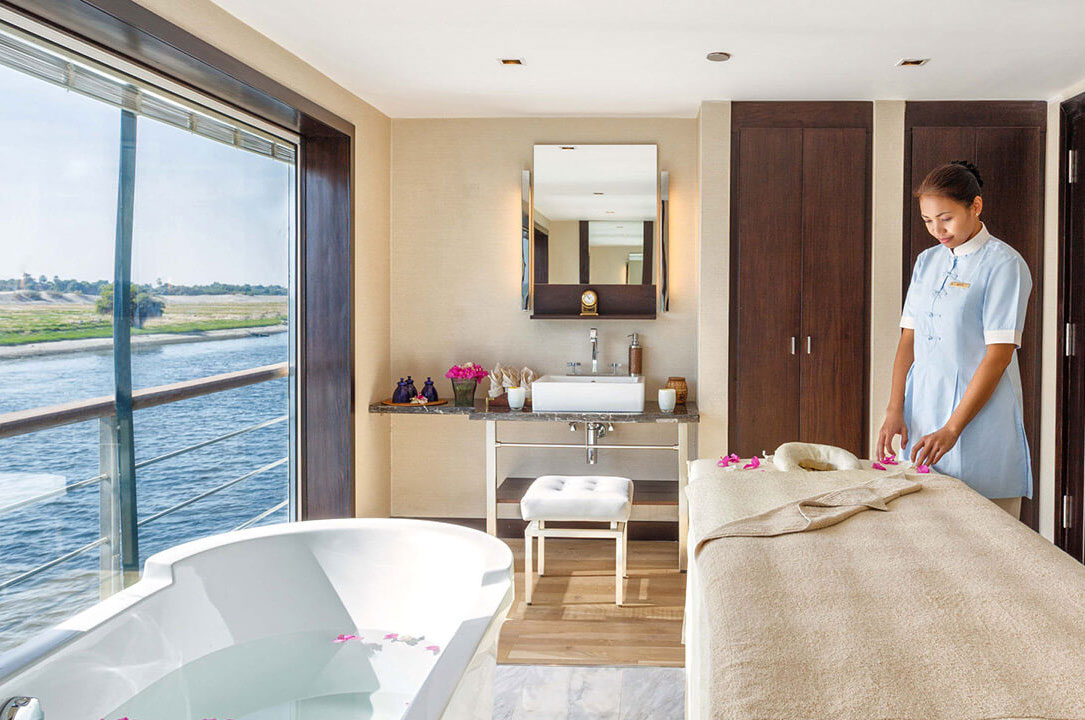 Whether you choose a four- or six-night trip, this cruise is good way to learn more about the country and get a taste of what makes Egypt so unique. Six-night excursions begin at around USD $540 a night.