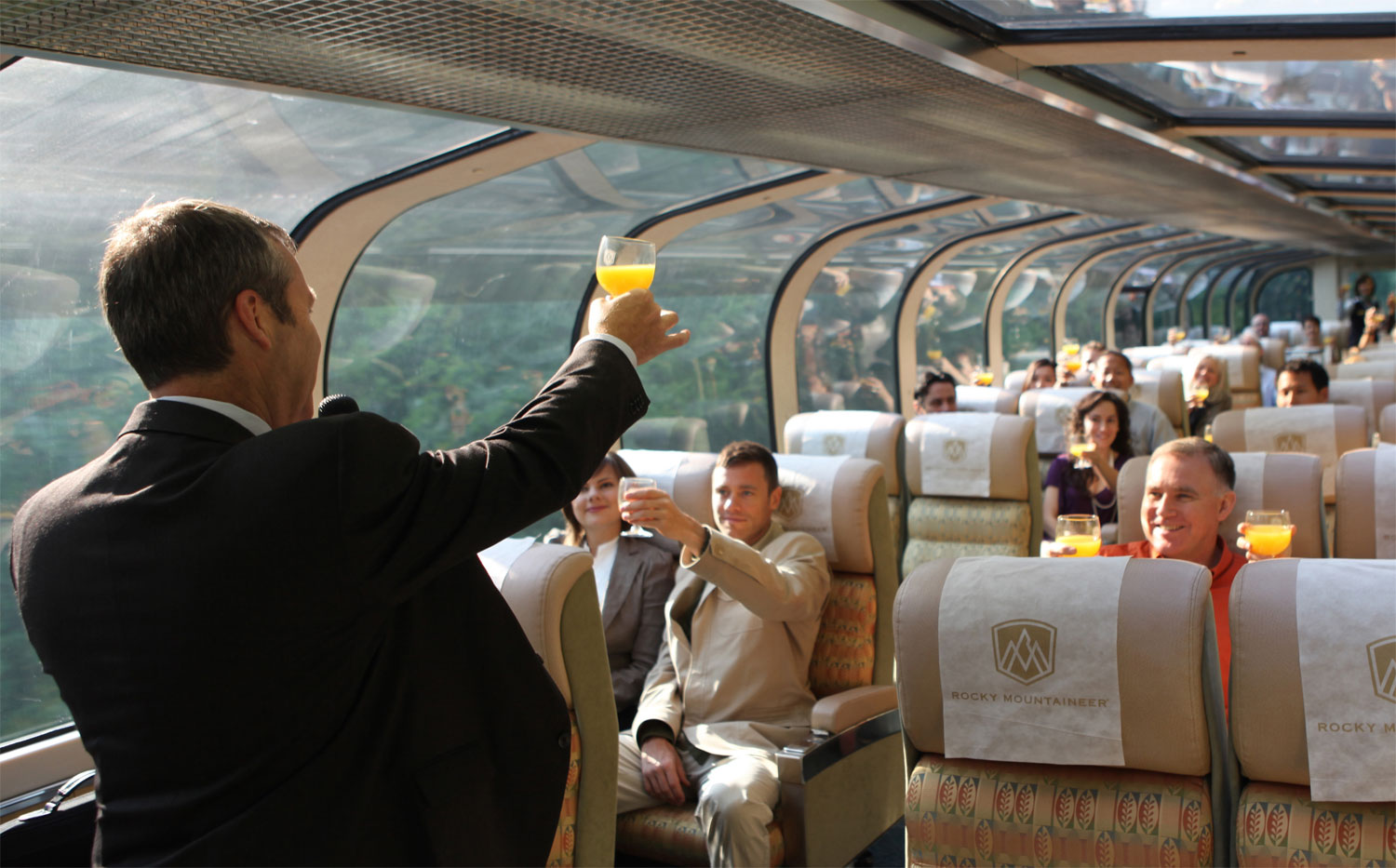 Photos Credit: Rocky Mountaineer
There's no better British-Columbian treat than enjoying fresh salmon during peak season. Especially when it's served in the GoldLeaf dining room aboard the Rocky Mountaineer train as it winds through the majestic Rocky Mountains past cascading rivers and waterfalls. Among its sleek passenger cars are fully-staffed galley kitchens where chefs create three-course meals from scratch to serve in dining rooms outfitted with white table cloths, hotel-quality silver and fresh flowers. The food, service and scenery make it one of the best train journeys in North America, a special culinary excursion, and a luxury travel experience.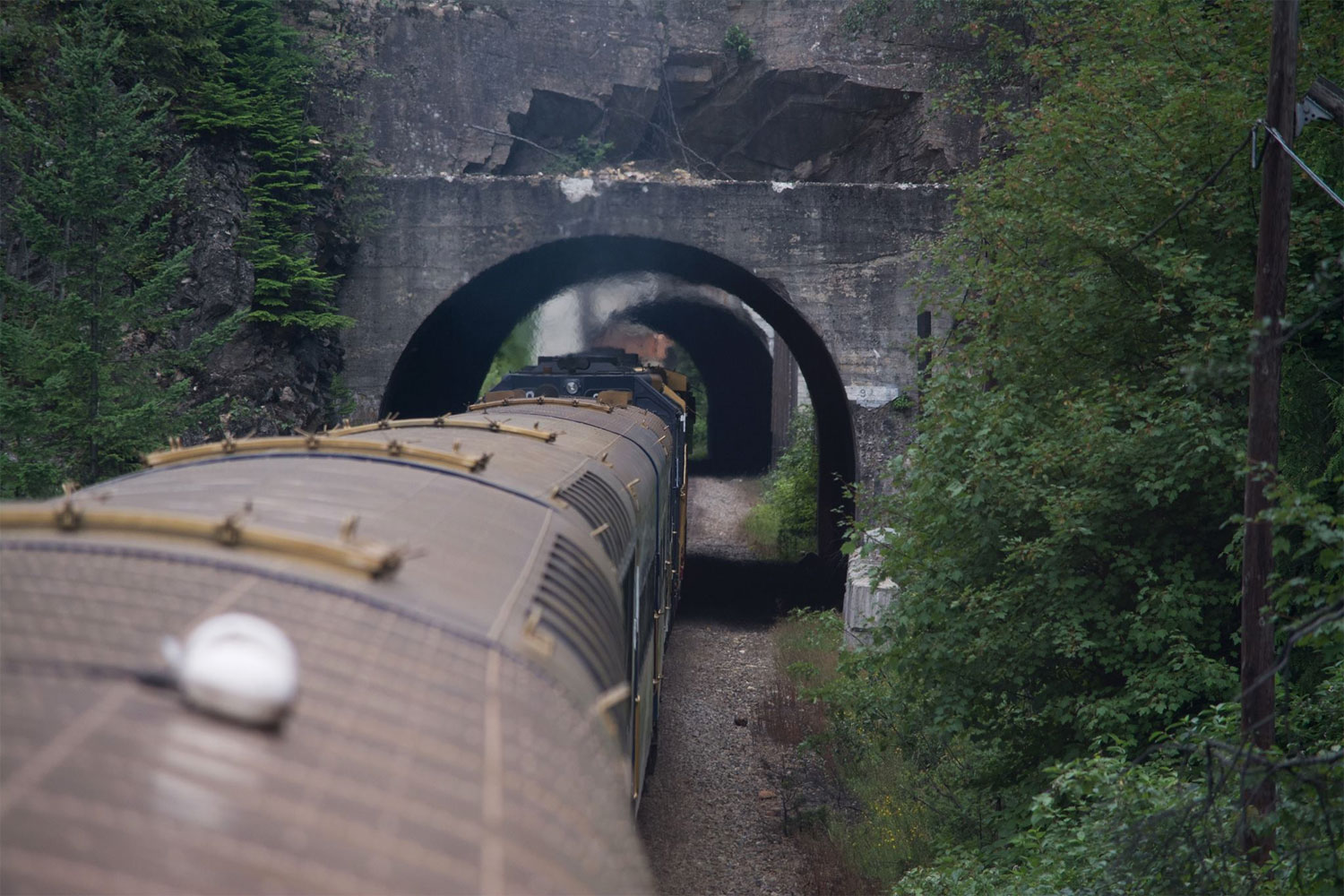 The onboard menu is created by French executive chefs Jean Pierre Guerin and Frédéric Couton. The pair brings their expertise from Michelin-starred restaurants and five-star hotels to the Rocky Mountaineer train for elevated menus that celebrate the distinctive flavors of the Pacific Northwest and Western Canada. "First and foremost, we use quality ingredients, including very high-quality seafood," Guerin said following lunch service as it was bound for achingly beautiful Banff National Park. His seasonal dishes include local ingredients such as Aldergrove berries, Alberta beef and pork, and wild Pacific tuna, paired with surprisingly fine Canadian wines from the Okanagan and Kamloops trails.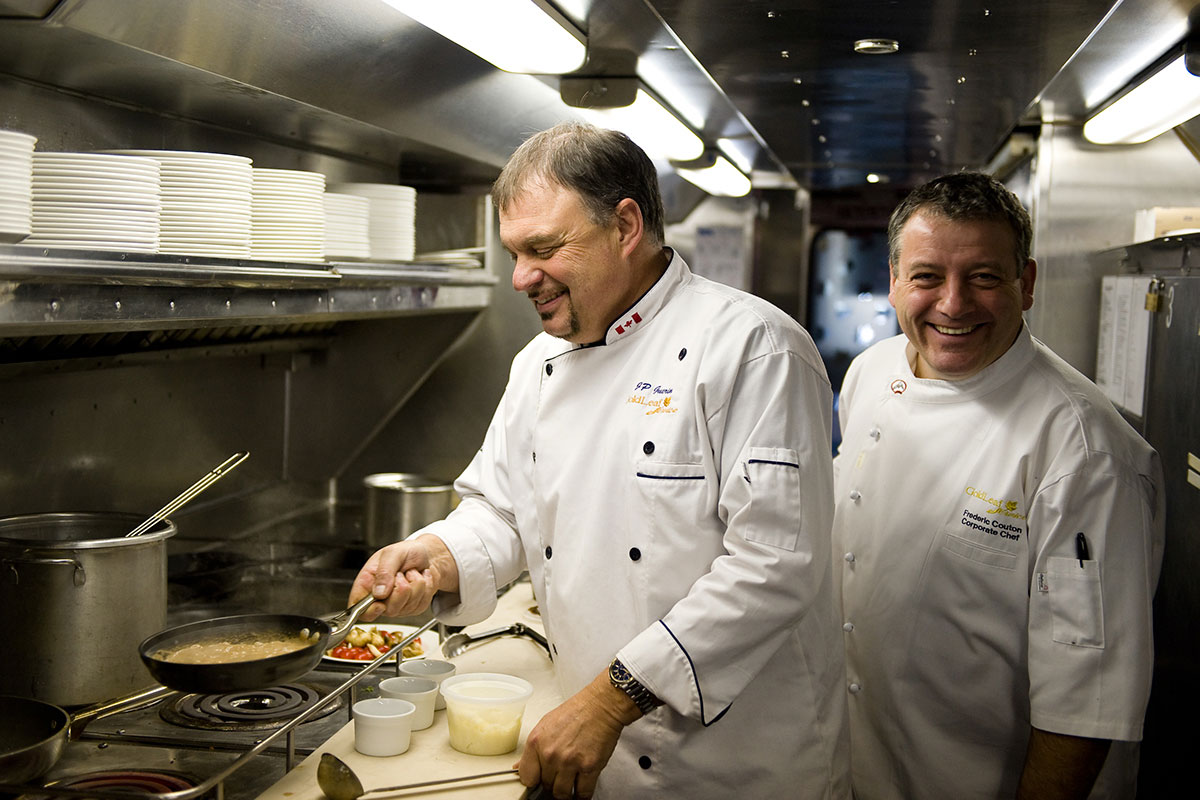 When asked about the many varieties of salmon in British Columbia, Chef Guerin enthusiastically gave a 15-minute lecture. "The wild salmon must be optimal quality, so it has to be caught in the ocean at a certain time. The easiest place to catch wild British Columbia salmon is right at the mouth of the rivers when the salmon go up to spawn," shared Guerin. "That's where it's plentiful, but it's not when the fish is at its best." For consistent quality and flavor Guerin sources his Rocky Mountaineer dining room fish from a specialist. "We use very high-quality, farmed steelhead and Coho because they are raised through excellent, sustainable techniques. The result is consistently delicious, unlike with wild fish."
The Rocky Mountaineer kitchen cars exclusively cook for guests in the SilverLeaf and GoldLeaf classes, which literally rolls out the red carpet for guests. The full VIP treatment includes all meals and cocktails, elegant hotel overnights at British Columbia's grandest properties—including the exquisite Fairmont Chateau Lake Louise, Fairmont Banff Springs, and Fairmont Jasper Park Lodge—and what could well be the best first-class train cars in North America.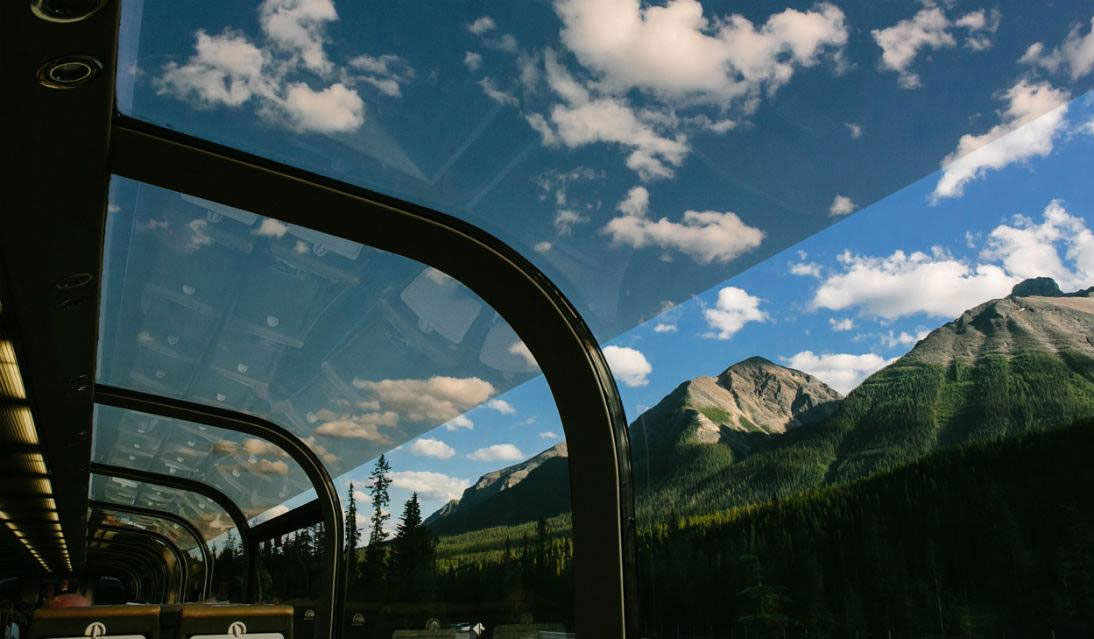 Passengers in the newest dome cars are treated to upper-level views of the breathtaking scenery from extra-large reclining chairs outfitted with ample leg room, heated lumbar seats, adjustable leg and foot rests, and a mechanism that allows for 180-degree turns for social party-of-four groupings. Indulgent meals take place downstairs and cocktails and snacks are served seat-side by doting staffers who also provide scenic commentary when passing sites like Hell's Gate and the Last Spike of the Canadian Pacific Railway. Plus you'll also enjoy animal sightings such as wild bears fishing for salmon.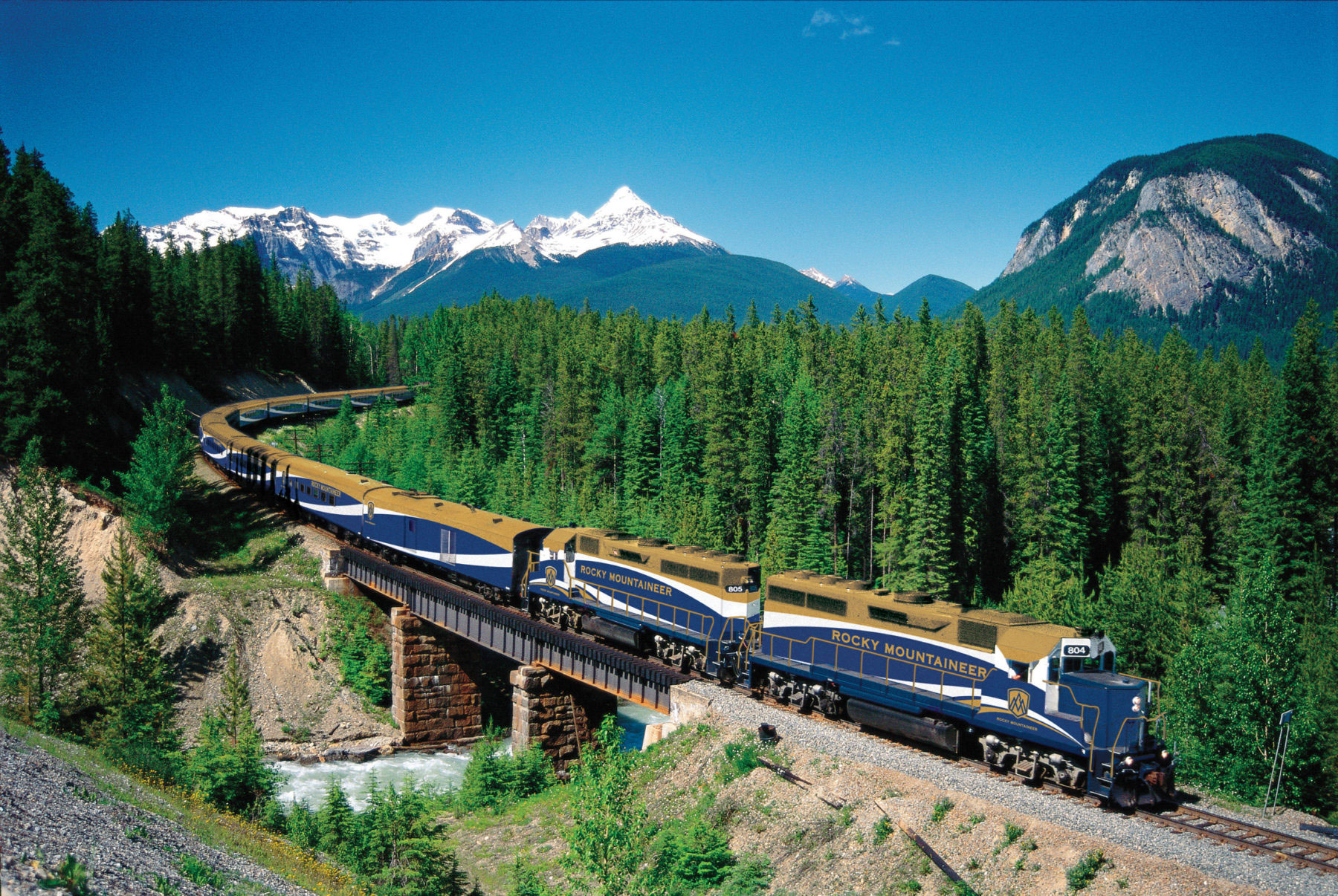 Spring 2017 Rocky Mountaineer trips on all four rail journeys are sure to attract flora and fauna lovers. Wildlife begins to emerge in April when rivers and waterfalls are rushing and snow still dusts mountain peaks. May and June bookings are ideal for pre- and post-cruise add-ons, while July and August are the prime summer months for flower blooms and trail hikes. In September, salmon return to spawn which draws bears and predatory birds to the river banks.