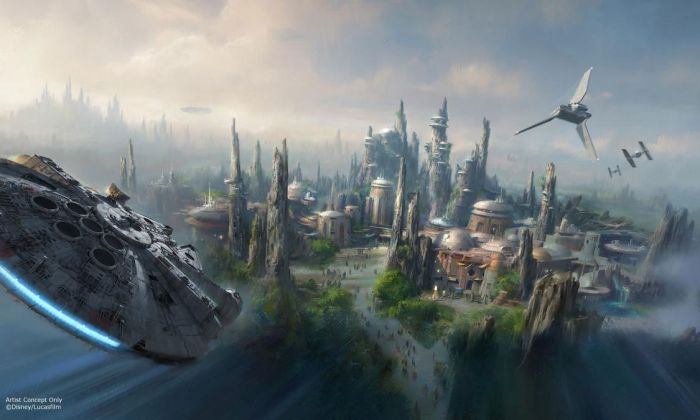 Photos Credit: Disney/Lucasfilm (Concept Only)
In August, Star Wars fans got some very exciting news regarding the franchise and Disney Parks. During the annual Disney Fan conference D23 Expo, the company unveiled their plans to create three new lands in their Florida and California destinations. And yes, one of those lands will be dedicated to Star Wars!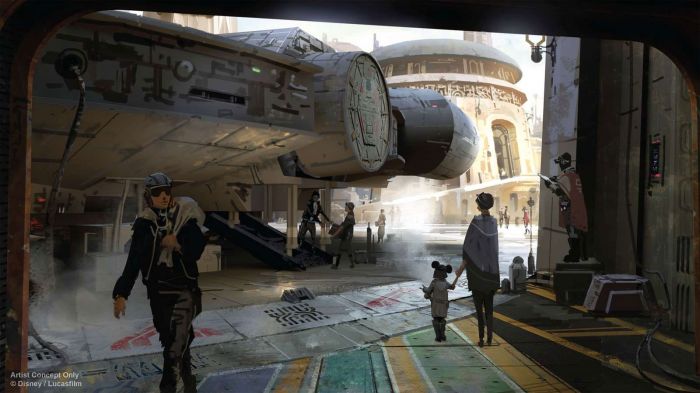 The lands will be at Disneyland in California and Disney Hollywood Studios in Florida. They will hold three rides in the over 14-acre spaces (each) allotted for the parks. Possibly one of the most-anticipated rides will be the Millennium Falcon. It was suggested that guests will be able to fly the ship which will be a combination of a motion simulator and first-person shooter. Fans will also get the opportunity to get inside a Star Destroyer-like ship to embark on epic outer space battles against Stormtroopers.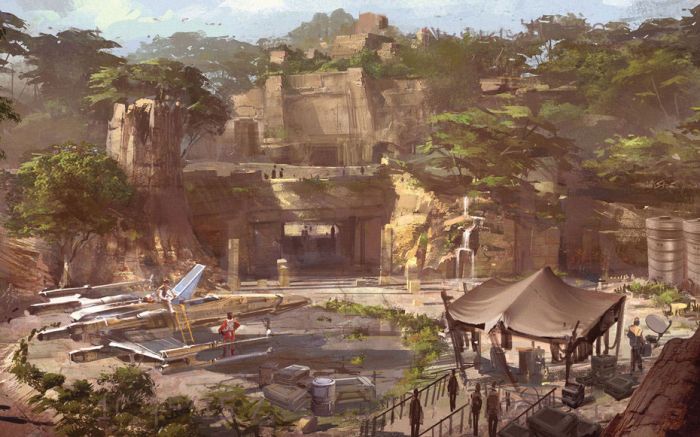 Although we didn't get much info during the fall event, new details have finally emerged on what's in store for the parks. Last night, ABC aired The Wonderful World of Disney: Disneyland 60 in which Harrison Ford shared exclusive aspects of the future worlds. For starters, there is no specific name for the land other than Ford calling it the Star Wars Experience, but we're assuming that'll change in the future.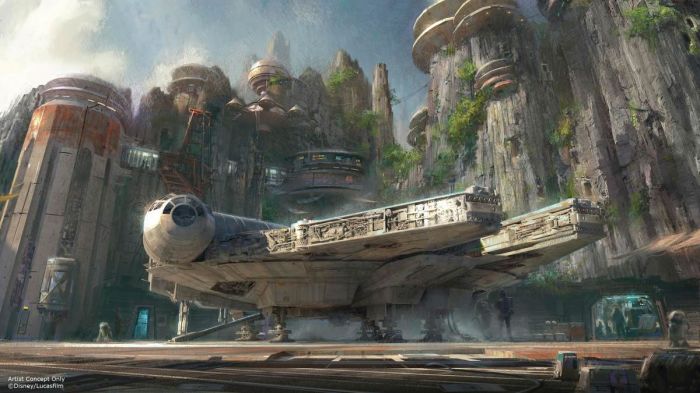 In Florida, a Star Wars stage show will debut in April, a few months before they unveil a new fireworks show with pyrotechnics, special effects and high-tech projections on buildings. For food, a full-service restaurant will be built inside the lands with Moroccan-like themes to them. And don't be surprised if around the park you're dining on Star Wars-approved cuisines and local fare from a galaxy, far, far away. Although no opening dates have been released, we're already pretty stoked to be able to live out our Princess Leia and Han Solo fantasies.