Photos Credit: Eric Rosen
9 Highlights From an Ocean Cruise Aboard the New Viking Sea
Dancing on the lido deck. Midnight buffets. Shuffleboard tournaments. Long gone are the days that cruising held such mundane charms. Instead, seagoing ships offer everything from full-service spas to Broadway-style spectacles. At the luxury end of the spectrum, cruise lines treat passengers to curated experiences to help them partake of local culture at ports of call, while still delivering the top-shelf service amenities world travelers have come to expect.
Though more known for its European river itineraries, Viking Cruises and its new oceangoing vessels already excel at creating itineraries that showcase the highlights of various destinations, yet remain highly personalized and hit all the right notes.
Here are a few standout moments from a recent Mediterranean voyage that spanned from Venice to Athens by way of the Dalmatian coast.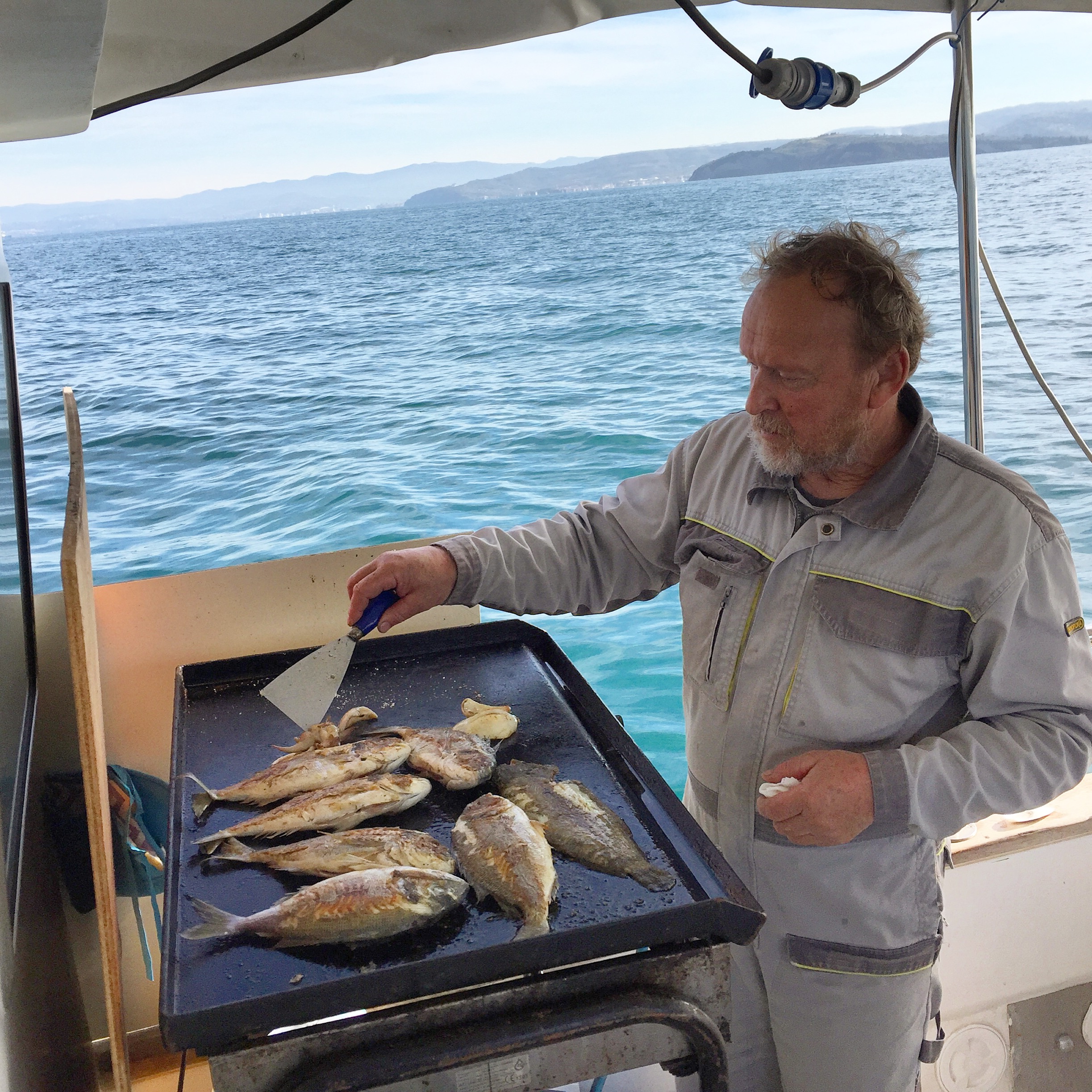 Photo Credit: Eric Rosen
1. Fishing and frying…with a real fisherman. Viking Cruises prides itself on its shore excursions. At each port of call, there are several tours included in the fare, though there are add-on options also well worth exploring. One of those was an excursion from the seaside Slovenian town of Piran, a baroque treasure with a sun-drenched main square and an imposing hilltop church. A group of just five Viking passengers, including me, were welcomed onboard a humble vessel by a local fisherman named Dusan. After a few minutes out to sea, he handed me control of the wheel and I steered us to where other fishing boats were out for a morning cast. Over the next few hours, we tried our luck catching gilt-head sea bream and squid before Dusan fired up his onboard grill and cooked his catch from earlier that morning with a healthy sprinkling of local olive oil and sea salt. There were also homemade cod rillettes, grilled octopus, olives from a 300-year-old grove and a jug of chilled Malvasia white wine his friend had made. The day was a delicious blend of fresh air, sunshine, mouthwatering cuisine and local culture.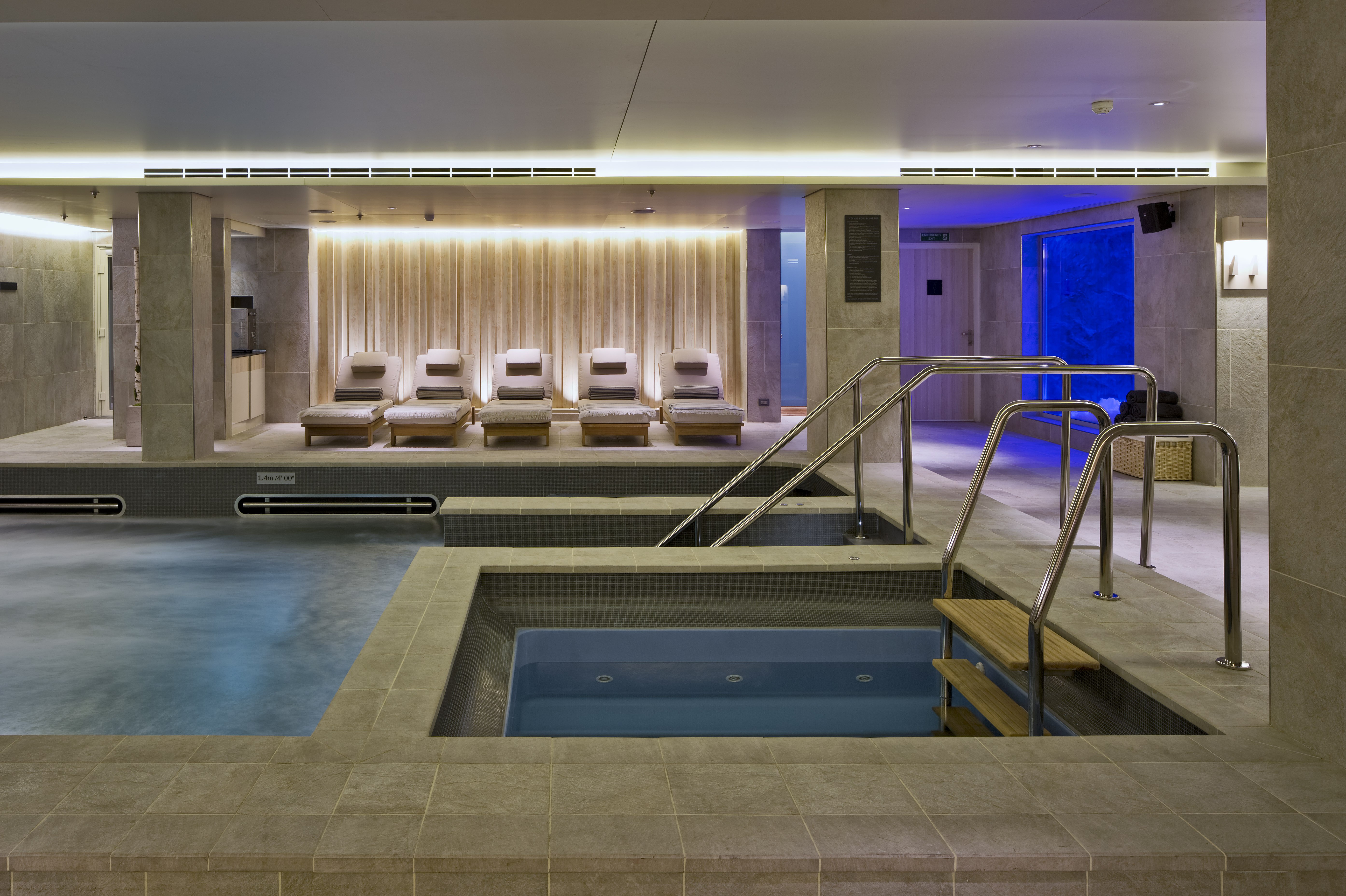 Photo Credit: Viking
2. An onboard LivNordic Spa. Scandinavia is home to one of the world's great spa cultures, including saunas and Swedish massages, among other health-focused rituals, so you can bet Viking takes its spa program to heart. The ship has a LivNordic Spa onboard, whose design hearkens to the Scandinavian landscape through elements like slate, limestone and white ash wood. The spa offers a focused but comprehensive list of treatments ranging from traditional Swedish massages to facials performed with The Organic Pharmacy products. Treatments also incorporate Hydrafacial products and Swedish skincare brand c/o Gerd in which Scandinavian ingredients like cloudberries and birch are used. The spa also features a bathing ritual whose circuit includes a vitality pool, a hot tub, a sauna, and a snow room.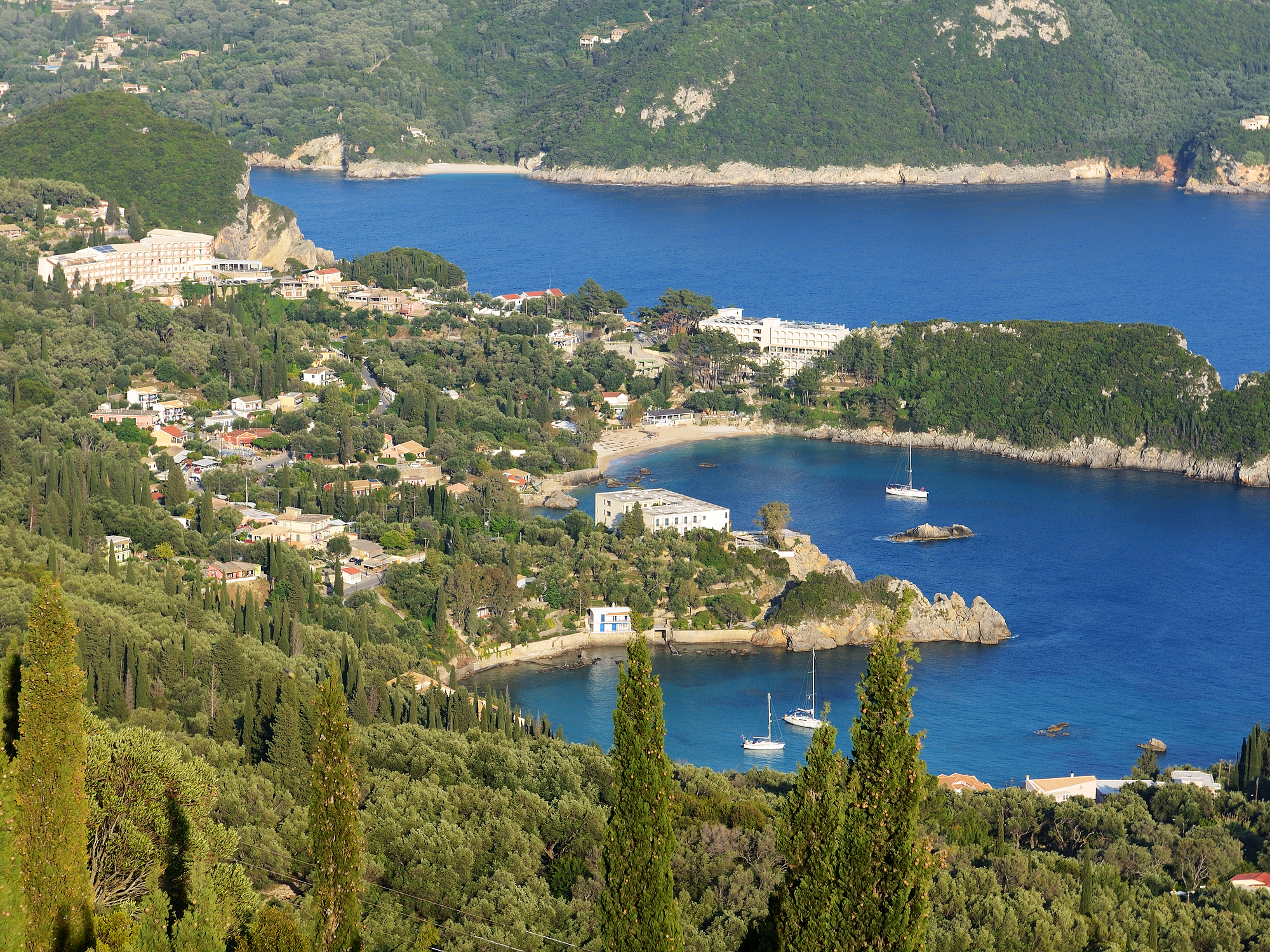 Photo Credit: Slava296/Shutterstock.com
3. Mountain-biking on Corfu with Napoleon. Okay, it wasn't the actual Napoleon, but rather a gregarious Greek man named Napoleon who led an intrepid group of travelers on bikes along a stretch of coastal highway and up into some of the more remote villages of Corfu, stopping along the way to pick wild herbs including thyme, mint and rosemary, not to mention a few tangerines for a roadside snack. The highlight was a mountaintop chapel with centuries-old icons that provided a perfect respite for a moment's rest and contemplation.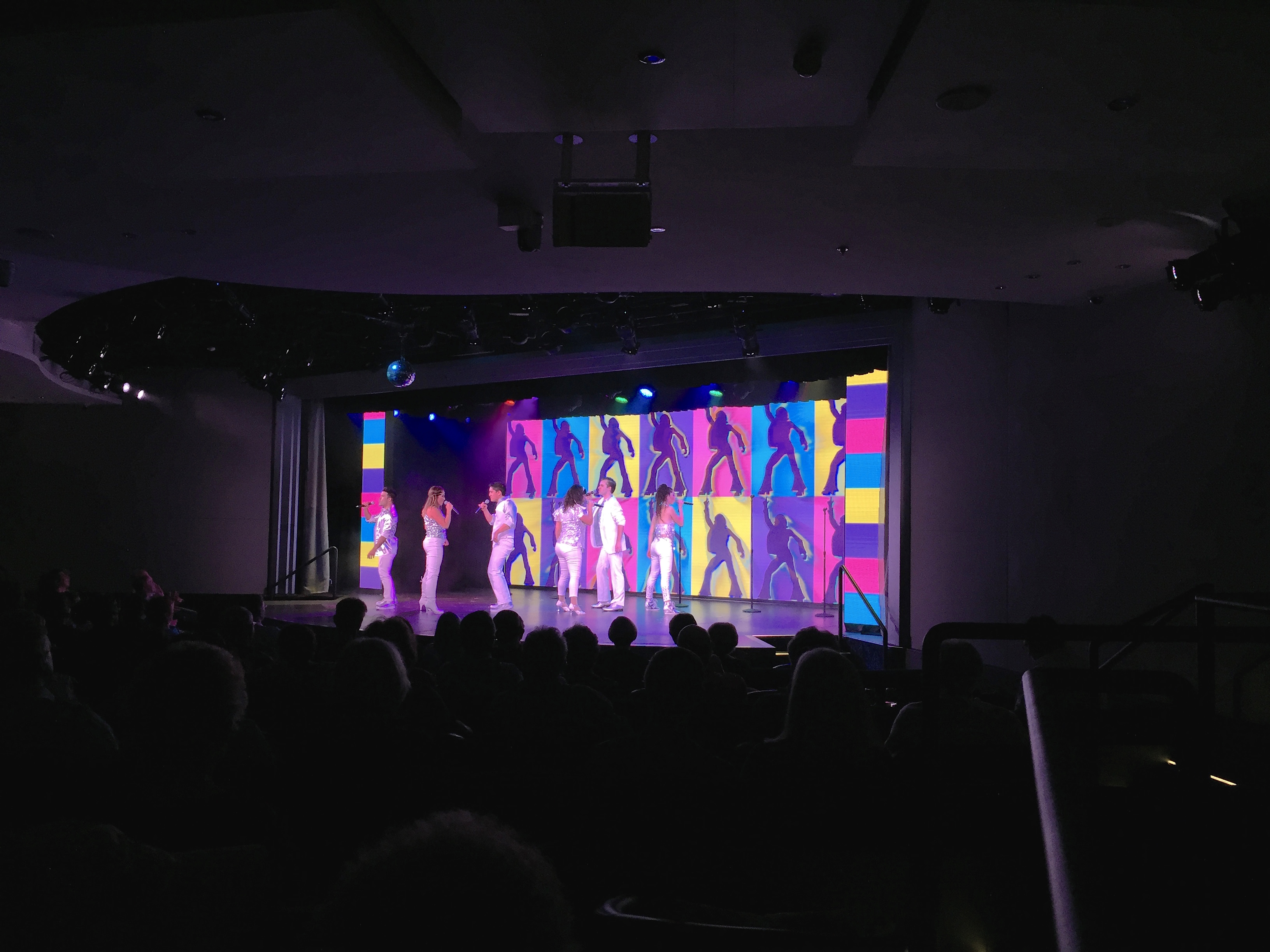 Photo Credit: Eric Rosen
4. The Music of ABBA. Like any cruise line worth its salt, Viking has onboard entertainment, though of a more modest and quality-driven scale than most. However, one of the highlights of the entertainment program is a musical performance featuring the oeuvre of ABBA. This is a Scandinavian company, after all. The hour-long show featured hits both mainstream and obscure that had everyone on their feet and rocking out by the end.
Photo Credit: Eric Rosen
5. An island church and a pulse-pounding hike in Montenegro. One of Europe's most dramatic ports of call is Kotor in Montenegro. Situated at the head of Europe's southernmost fjord, Kotor was once a famous naval base and even Napoleon used the town as a garrison. Ships must thread the needle to enter its mountain-fringed waters, and the arrival and departure vistas are worth the journey alone. Once here, though, passengers can take a boat tour of its placid coves to see the church of Our Lady of the Rocks and its impressive icons, then stroll the sleepy streets of the Renaissance town of Perast. Back in Kotor town, there is a plethora of shops selling local handicrafts and artisanal foods, but also time to take a vertiginous hike up to the fort of St. John with breathtaking views of the surrounding peaks and the town below.
Photo Credit: Eric Rosen
6. The Kitchen Table. Viking is an epicurean brand with a focus on food. That's evident in its onboard dining outlets, which range from continental classic to world buffet. However, guests can also book an evening with the ship's onboard executive chef, complete with a visit to a local farmer's market, a tour of the kitchens, and an individualized tasting menu that might include ahi tuna carpaccio with a warm farmer's market vegetable medley and basil emulsion, a mouthwatering dish of pecorino ravioli with champagne sauce, black truffles and prosciutto, and seared branzino with artichoke and vinegar fumet.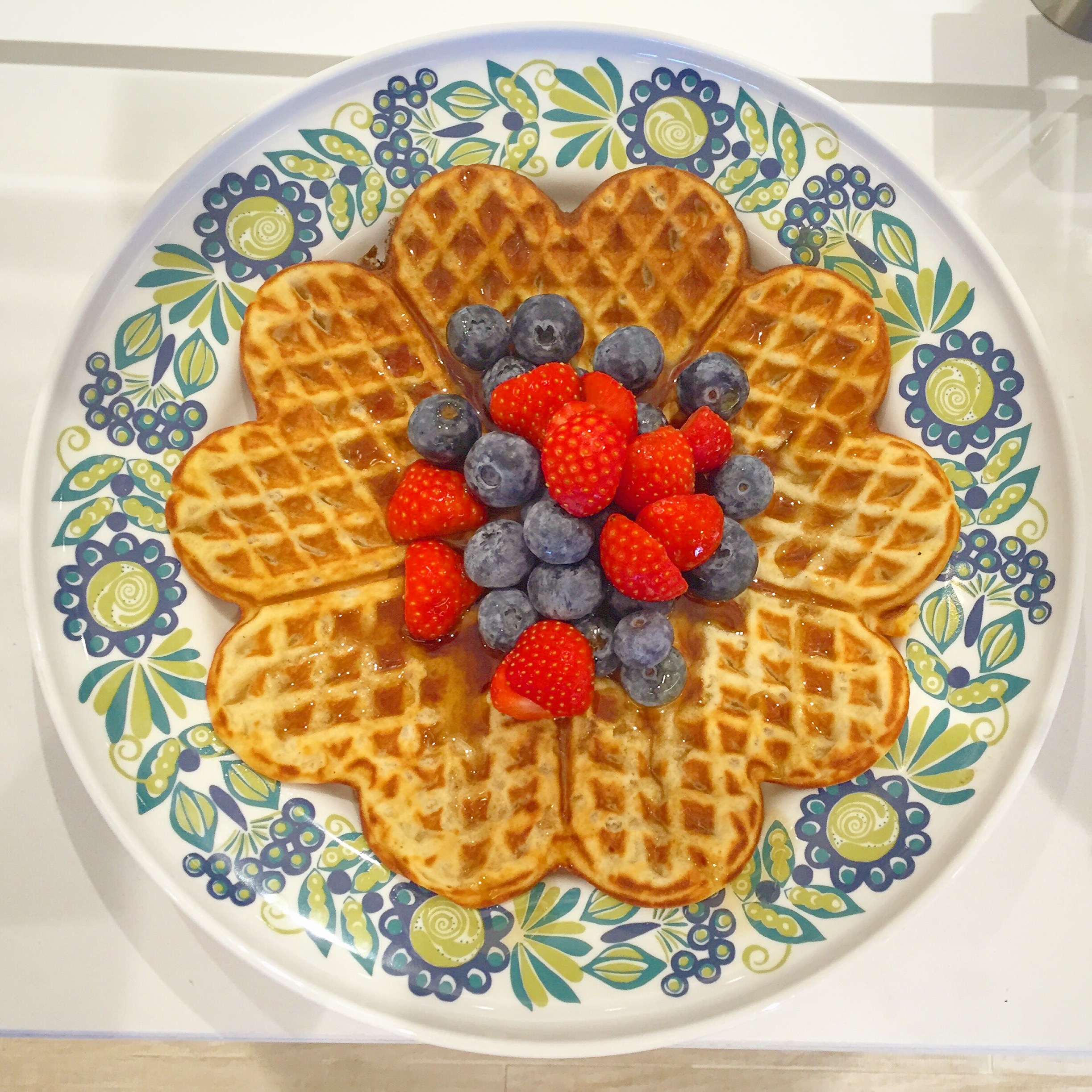 Photo Credit: Eric Rosen
7. Waffles. Speaking of the food onboard, although you'll find fancy dishes galore, one of the standout selections has to be the made-to-order waffles at the all-day café, Mamsen's. You'll have the place to yourself since most passengers head to the main buffet or partake of room service before their excursions, but all the better. That way you won't feel guilty for loading up your plate-sized waffle with all the fresh berries, jam, and savory-sweet Gjetost Norwegian brown cheese (it tastes like sour butterscotch…in a good way) your heart could desire.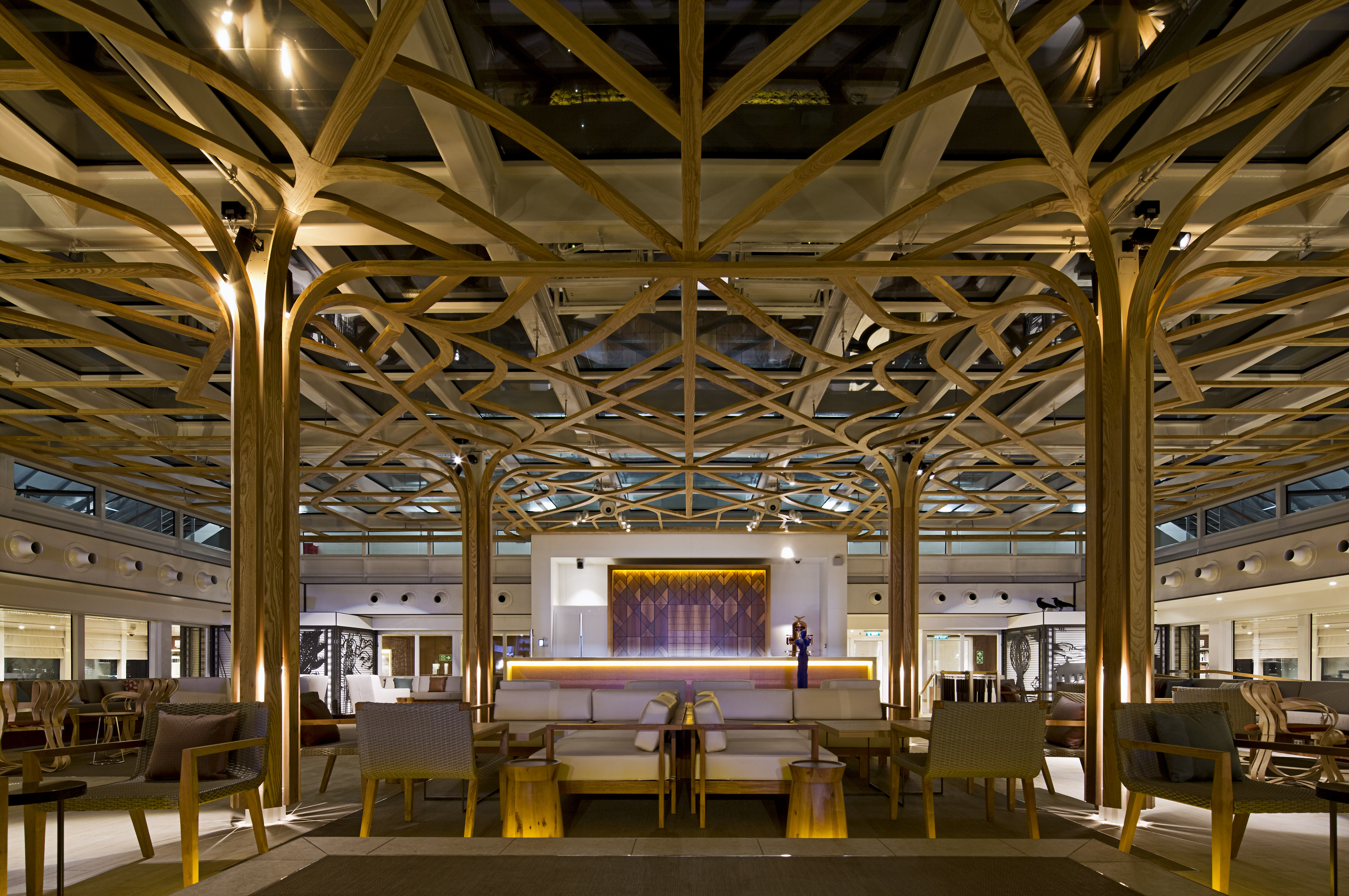 Photo Credit: Viking
8. The onboard art and design. It should be no surprise that a Scandinavian company takes its design and art seriously, but you might be surprised at how seriously. Frank Gehry Cross Check wooden chairs dot the Winter Garden where afternoon tea is served poolside, while there are Eames chairs in the three-story Living Room and Atrium, where guests can also find Edvard Munch lithographs on loan. There are also special painting and photographic exhibits on display by contemporary Scandinavian artists, and even watercolors by Queen Sonja of Norway.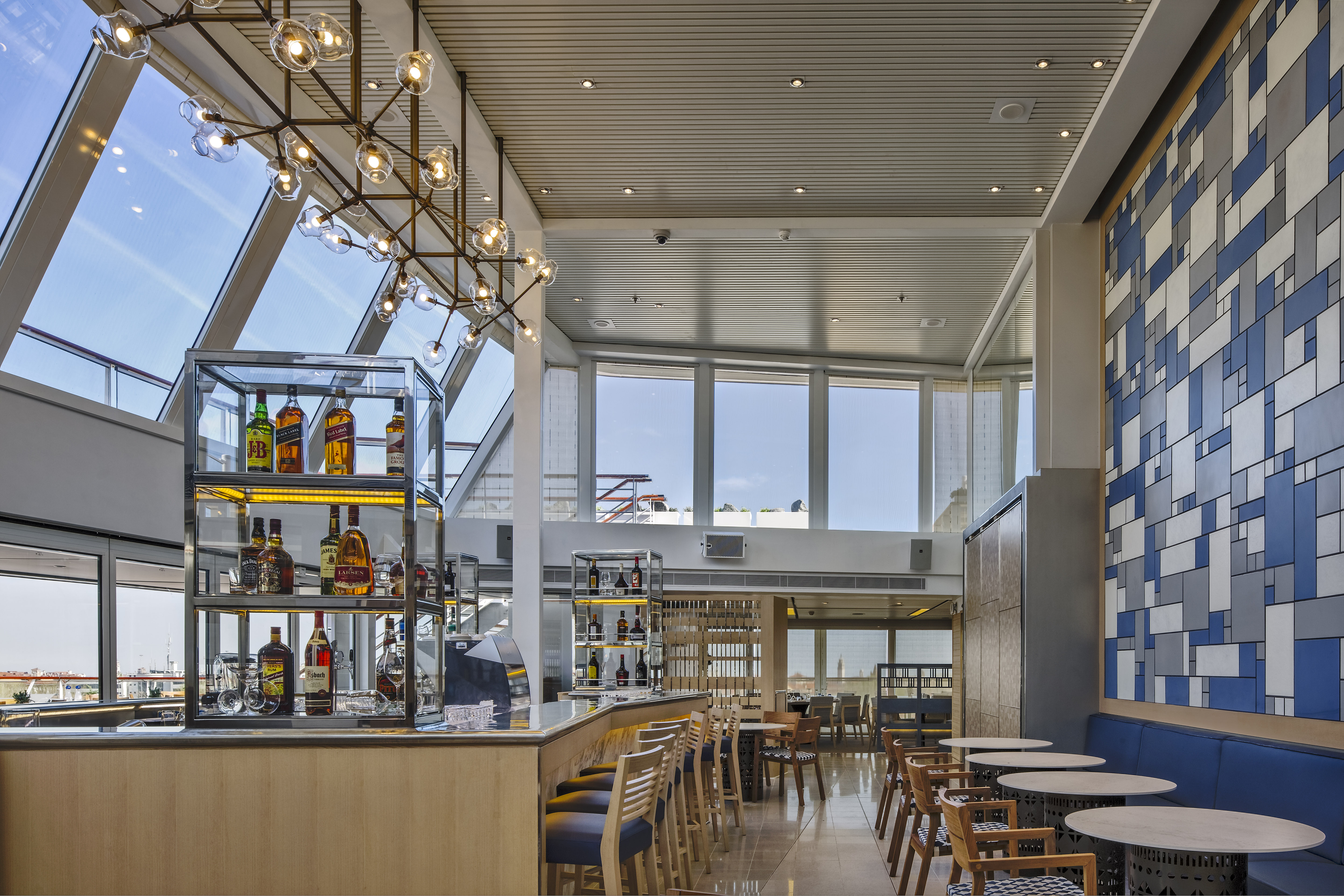 Photo Credit: Viking
9. Armagnac tastings. Who needs Cognac when you can sample its lesser-appreciated neighbor, Armagnac? Viking launched a new tasting program specifically aboard the Viking Sea that takes place in the tony Torshavn bar. Guests can taste through three Armagnacs paired with chocolate, starting with a VSOP and then moving on to 15- and 20-year-old selections. The ship also holds the largest offering of rare vintage Armagnacs of any vessel on the seas these days with bottles dating back to 1935 – perfect for toasting a special occasion.
Those are just nine highlights from a nine-day itinerary. But a cruise is what you make of it, so travelers are sure to find more to appreciate on their own journeys aboard the Viking Sea.
Photo Credit: Viking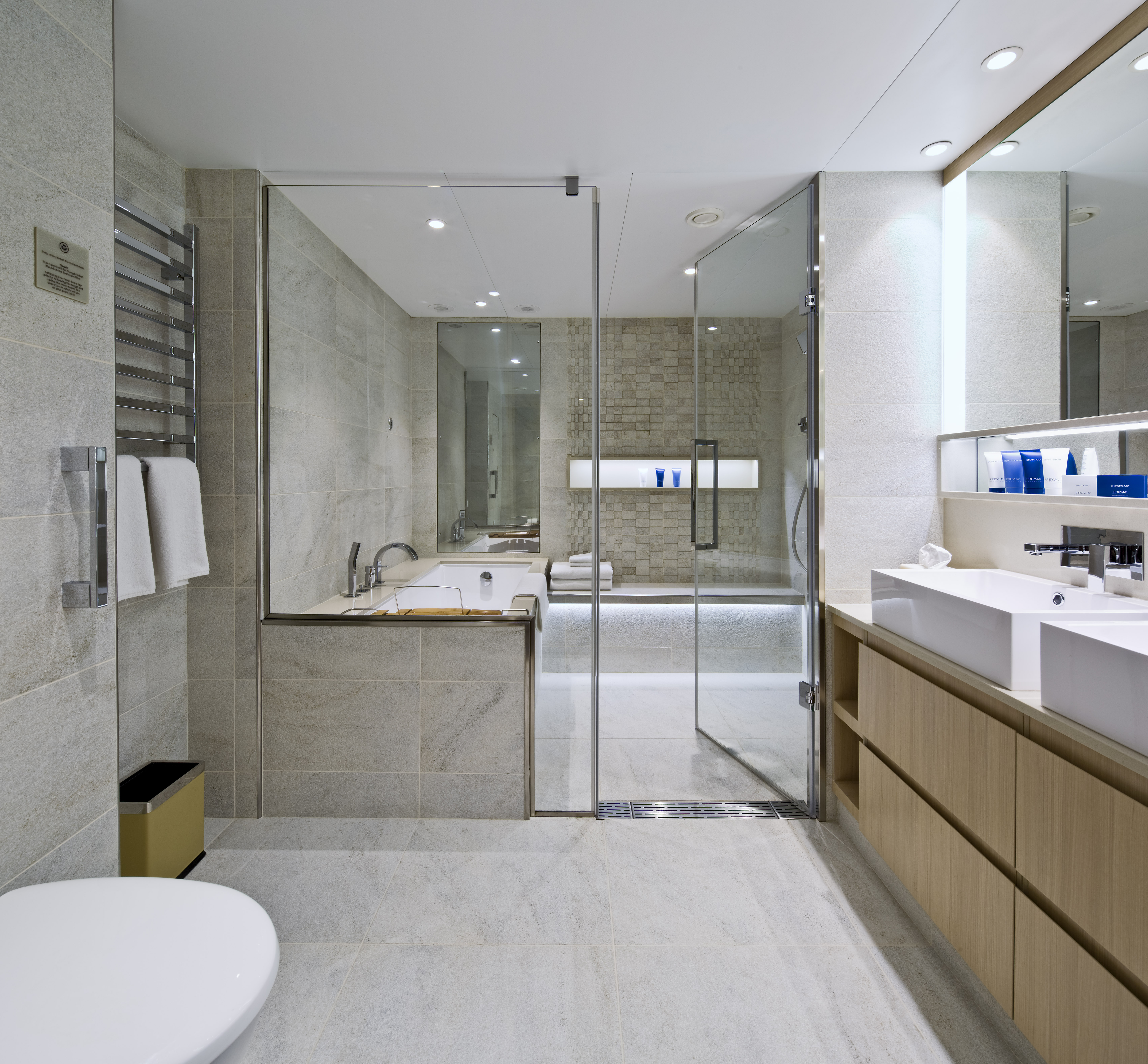 Photo Credit: Viking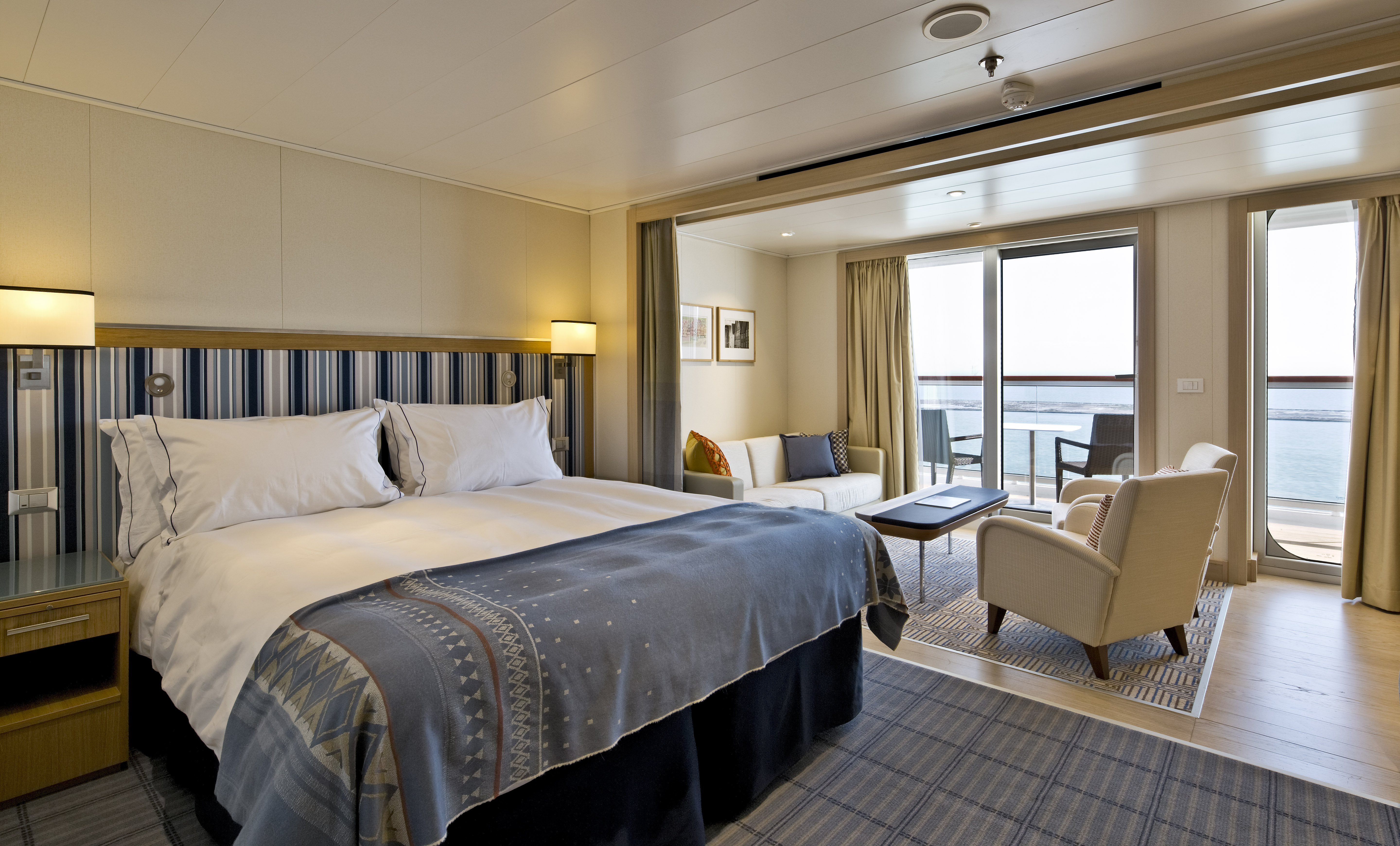 Photo Credit: Viking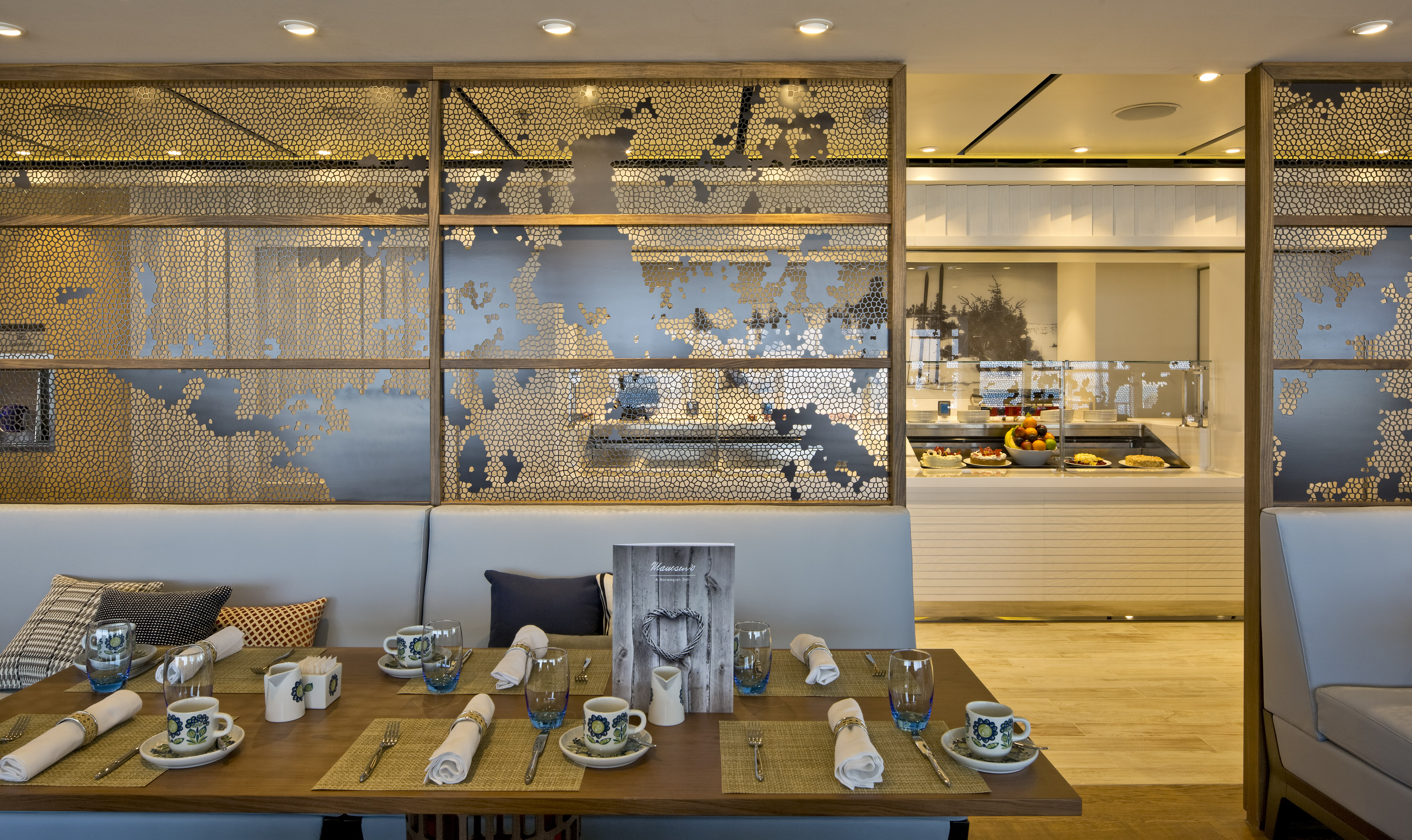 Photo Credit: Viking
Photo Credit: Eric Rosen