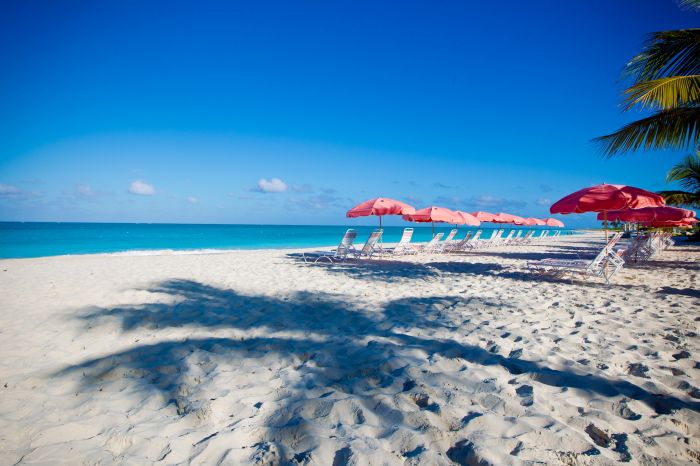 Photo Credit: Ocean Club Resorts
Babymoons have been all the craze lately, and we can see why. For those not in-the-know, a babymoon is the growing trend of taking one last romantic vacation before the big arrival of your first little bundle of joy. Afterall, what expectant mom wouldn't want to soak in some sun, splash around in a turquoise ocean, and eat like a queen before a life-changing event like childbirth? Not many. Well-traveled couples can take the blossoming tradition to a new level in one of the prettiest locations in the Caribbean: Turks and Caicos.
Turks and Caicos is rarely anyone's first island destination, which makes it the choice of the more experienced traveler and perfect for a babymoon. Actually comprised of 40 islands and pointed just Southeast of the Bahamas, Turks and Caicos is a British territory and you're more than likely to run into a few Brits who've chosen Turks as their new warm weather home. This island chain is also a favorite of East Coasters due to proximity and availability of flights. Located only an hour from Miami and three hours from New York, Turks is definitely not a long haul from these areas for expectant moms.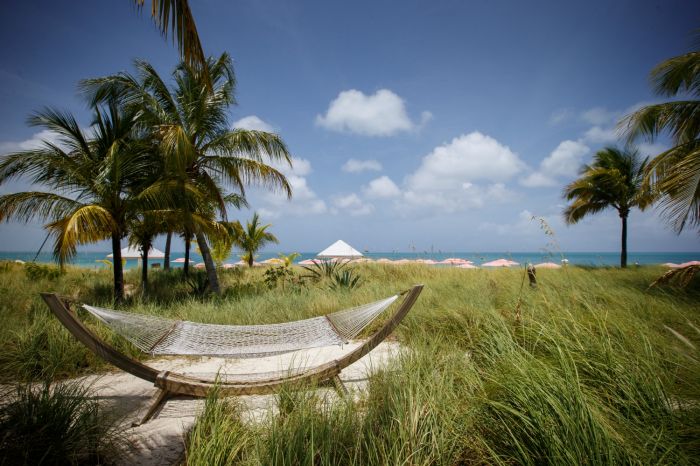 Photo Credit: Ocean Club Resorts
Ocean Club Resorts, while both family-friendly and great for child-free couples, hits all the targets for the couple getting ready to welcome a little one into the world. Located in Providenciales (called Provo by the locals), Ocean Club is surrounded by great local restaurants and boutiques, but doesn't feel like you're in the middle of a touristy area.
Comprised of two properties, Ocean Club West is smaller, more private, and easier to navigate than its sister property. Ocean Club works beautifully for babymooning, as it's actually set up as a condo. Couples have a full kitchen with a dishwasher, a washer/dryer, and a balcony either overlooking the pool or ocean. With a grocery store located within walking distance and restaurants on-property, healthy options for the mom-to-be are never an issue. Also, make sure to book yourself a spa appointment; this is all about making your days as relaxing as possible.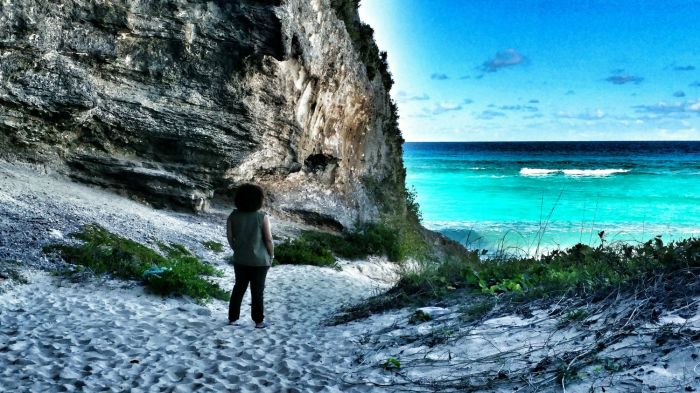 Photo Credit: Shea Peters
While staying in Provo isn't hard due to its proximity to the airport, postcard-perfect beaches, and access to great food and luxury, it's imperative to tour parts of the other islands. The Heart of the Islands Tour is probably one of the best and most thoughtful tours in the Caribbean. Departing from Ocean Club, you're transported to a marina to glide between many of the tiny Caicos Islands by boat. Tie your hair down, put on your sunscreen, and enjoy this gorgeous outing into some of the most beautiful islands you'll ever see. You'll pass the isolated homes of neighbors Donna Karan and Keith Richards on Parrot Cay, an iguana reserve, aptly named Iguana Cay, and a tiny island populated by three homes and a pine tree, named Pine Cay. You'll visit Middle Caicos that is home to Mudjin Harbour, which although a popular spot, you'll probably only share the beach with the person you came with. Once you visit this beach, you'll realize that it should have been on your bucket list.
Photo Credit: Shea Peters
When you need a moment to refuel, do it beachside at Da Conch Shack; one of those places that looks like a stock photo of a beachside seafood restaurant. Kick your shoes off and watch the fisherman bring fresh conch in a boat right onto the sand. For a solid lunch option, the Blackened Grouper Tacos have to be the fish taco in the Caribbean (in my opinion anyway) and they come paired with a delicious coleslaw. Even locals dine here and was a favorite pitstop of Prince when he visited the area...so you know it's a must for a hungry traveler and music fans.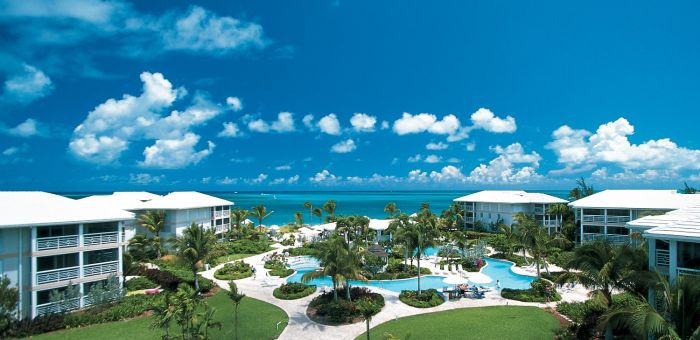 Photo Credit: Ocean Club Resorts
To get your baby fix in while on the island, there's a local dog rescue organization that allows travelers to take a dog to the beach for a day. Potcake Place, brings stray puppies to the rescue in order to adopt them out to locals and tourists. They get help from travelers that stop by from hotels to walk and take the dogs out for a fun day to help socialize them and enjoy some human interaction before they find their forever home.
Turks and Caicos is often overlooked for the more popular islands such as Jamaica and Barbados, but for your last hoorah before you're knee deep in diapers...these pristine pink sand islands are worth checking out.