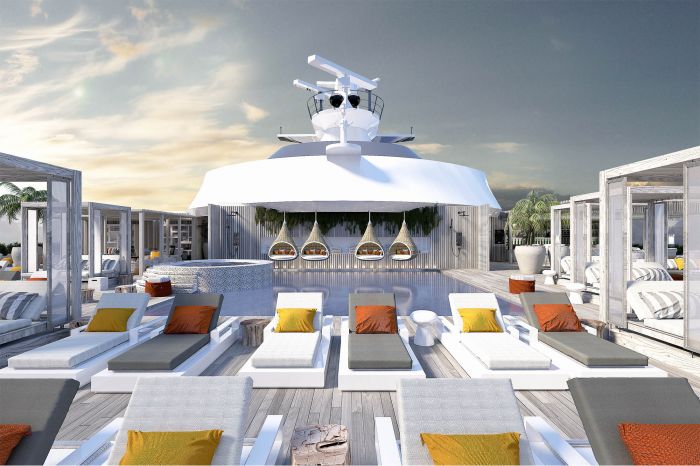 Photos Credit: Celebrity Cruises
In October of last year, Richard Branson promised his new cruise line would be a different kind of experience, a sexier more glamorous voyage meant to attract a younger set of travelers. On Monday, Richard Fain, the chief executive officer of Royal Caribbean Cruises Ltd. and Lisa Lutoff-Perlo, CEO of Celebrity Cruises made a similar announcement with the introduction of their newest category of ship set to debut next year. The Celebrity-Edge class vessels are hoping to disrupt the industry with their cutting-edge designs and tricked-out amenities.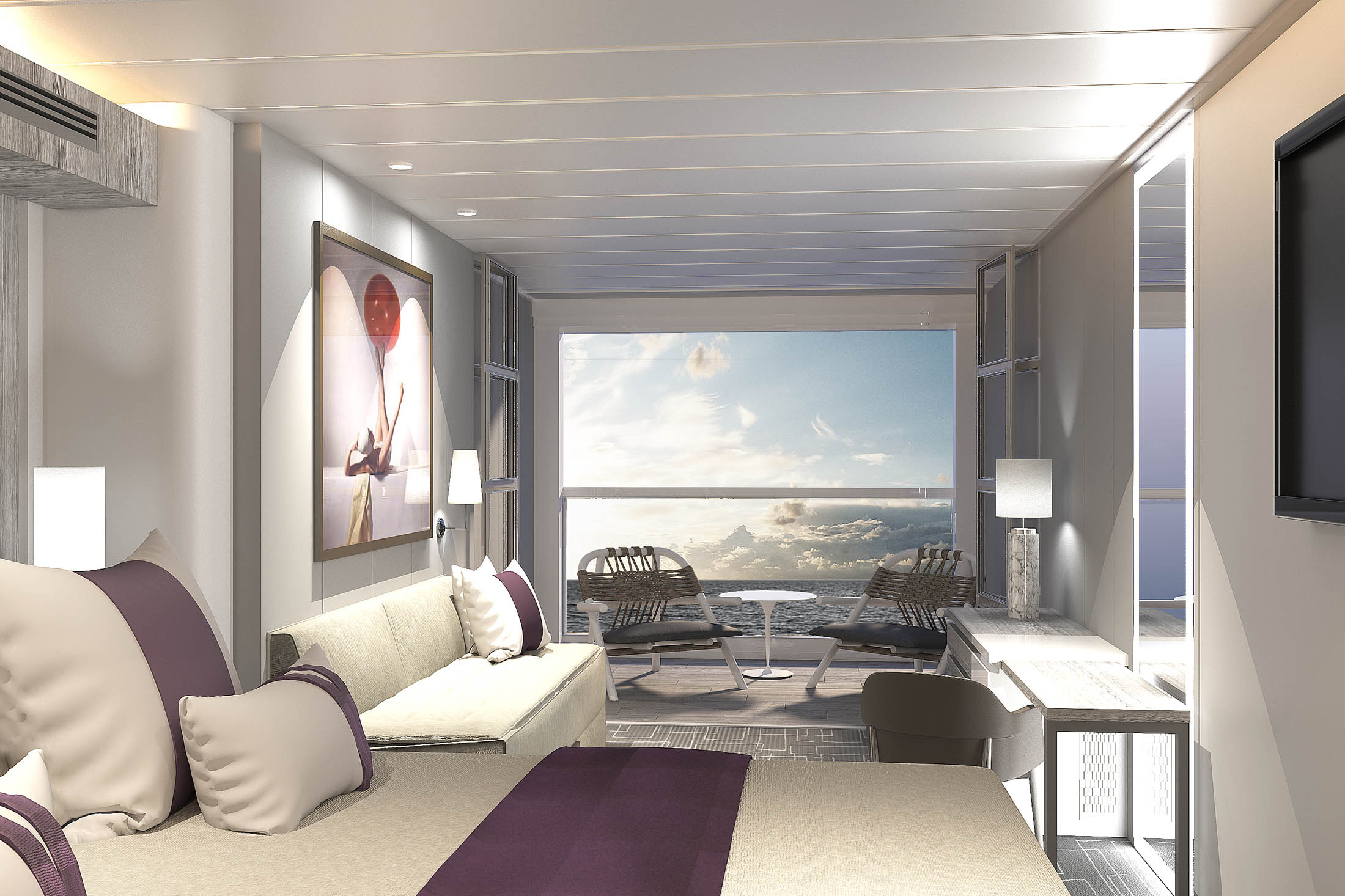 Celebrity will be debuting the first of its five ships in December 2018, and each is projected to cost about $1 billion a piece to construct. One amenity the brand will be redefining are stateroom balconies. For years, large cruise ships only offered portholes in cabins, but nowadays, balconies are a must for any avid traveler. Instead of crafting outdoor balconies though, Celebrity Edge's staterooms will include retractable windows at the edge of each room, almost like a garage door.
Called "infinite verandas," these indoor-outdoor balconies will allow rooms to be 23 percent larger than before and bathrooms 20 percent more spacious. Essentially, what you're left with is nothing but a glass rail between you and the ocean, creating a unique optical illusion of a floating bedroom.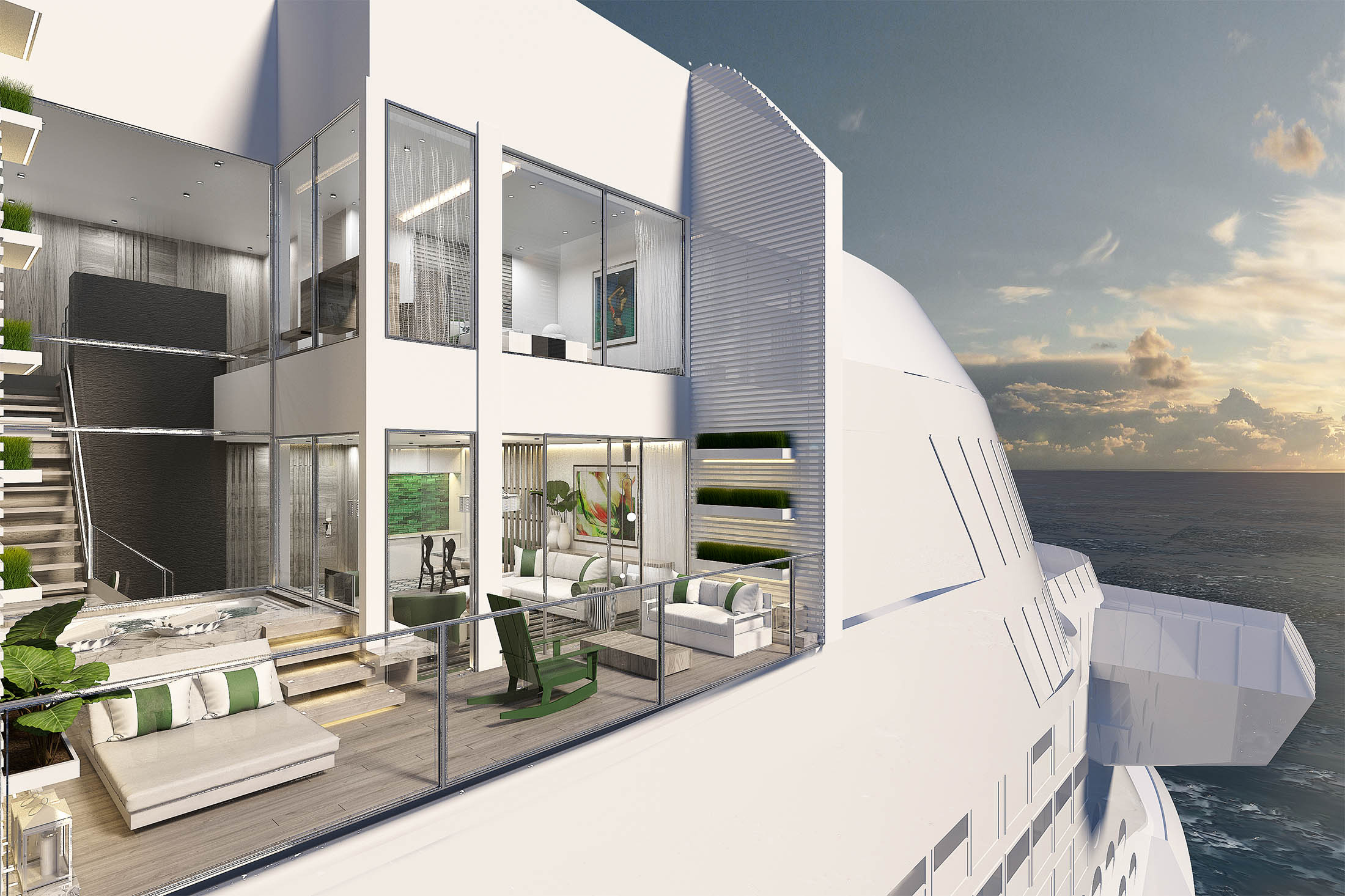 Another upgraded perk will be the ship's number of suites. While Celebrity's suites have only made up five percent of the cabins, they'll now make up 12 percent of the vessel's accommodations. There will be six duplex villas with luxury offerings such as Eucalyptus-treated cashmere mattresses from Italy, Bulgari bath amenities, private plunge pools, direct access to one of the ship's sundecks, butler service and a bar created with your specific preferences.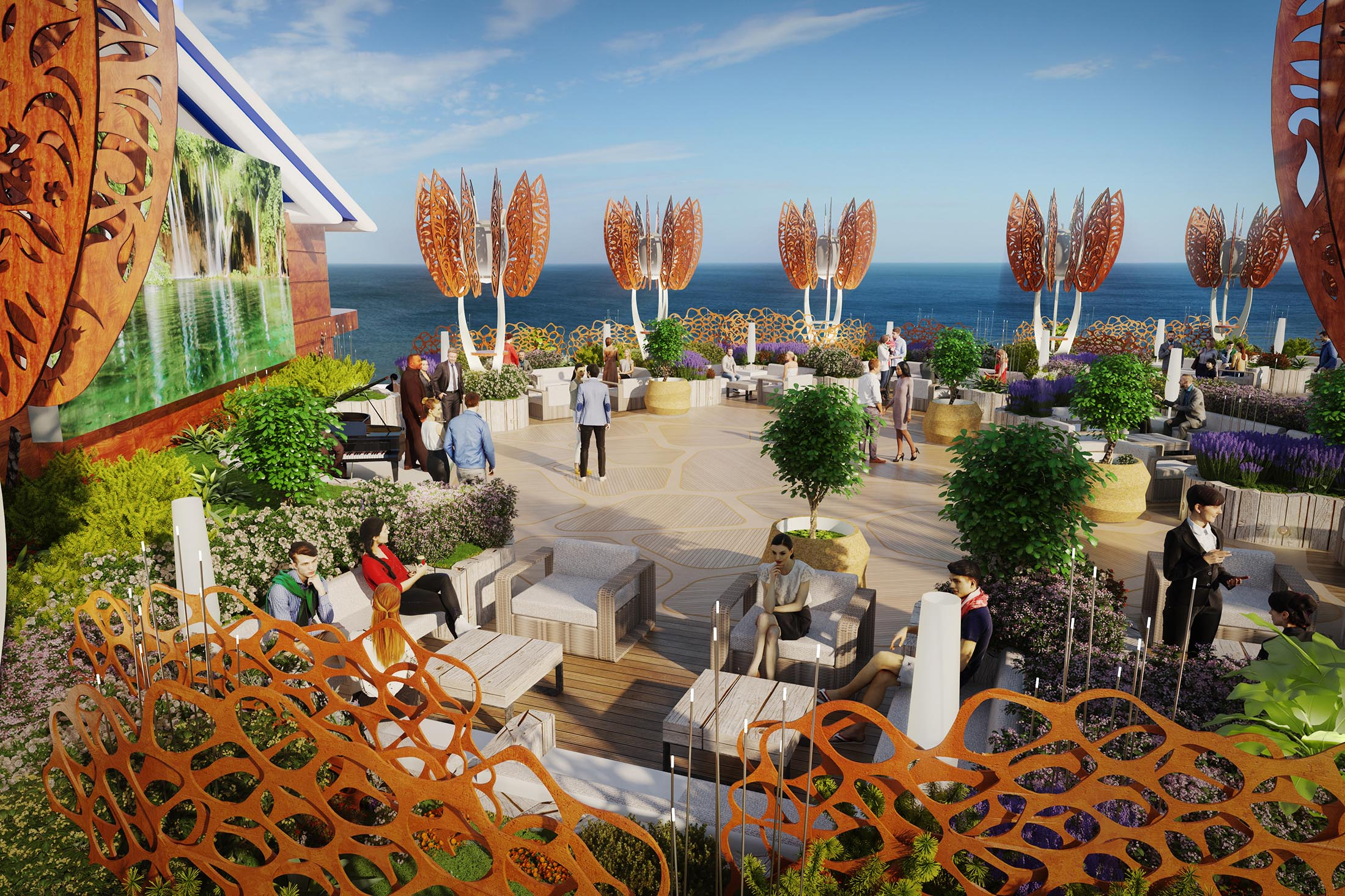 Around the ship, guests can enjoy the resort-style deck with boasts the main pool enclosed by a glass-like dome to allow for all-weather swimming and sunning. Six poolside cabanas will surround the pool as well as a martini-shaped hot tub. The deck is also home to the Solarium, a rooftop garden maintained by a dedicated horticulturist. The garden, designed by Tom Wright (Burj Al Arab Hotel), can be used for dinner and movie nights, private events or theme parties with live music. If you'd like to go for a run in the morning, check out the two-deck jogging track that'll sit above the ship's rooftop deck.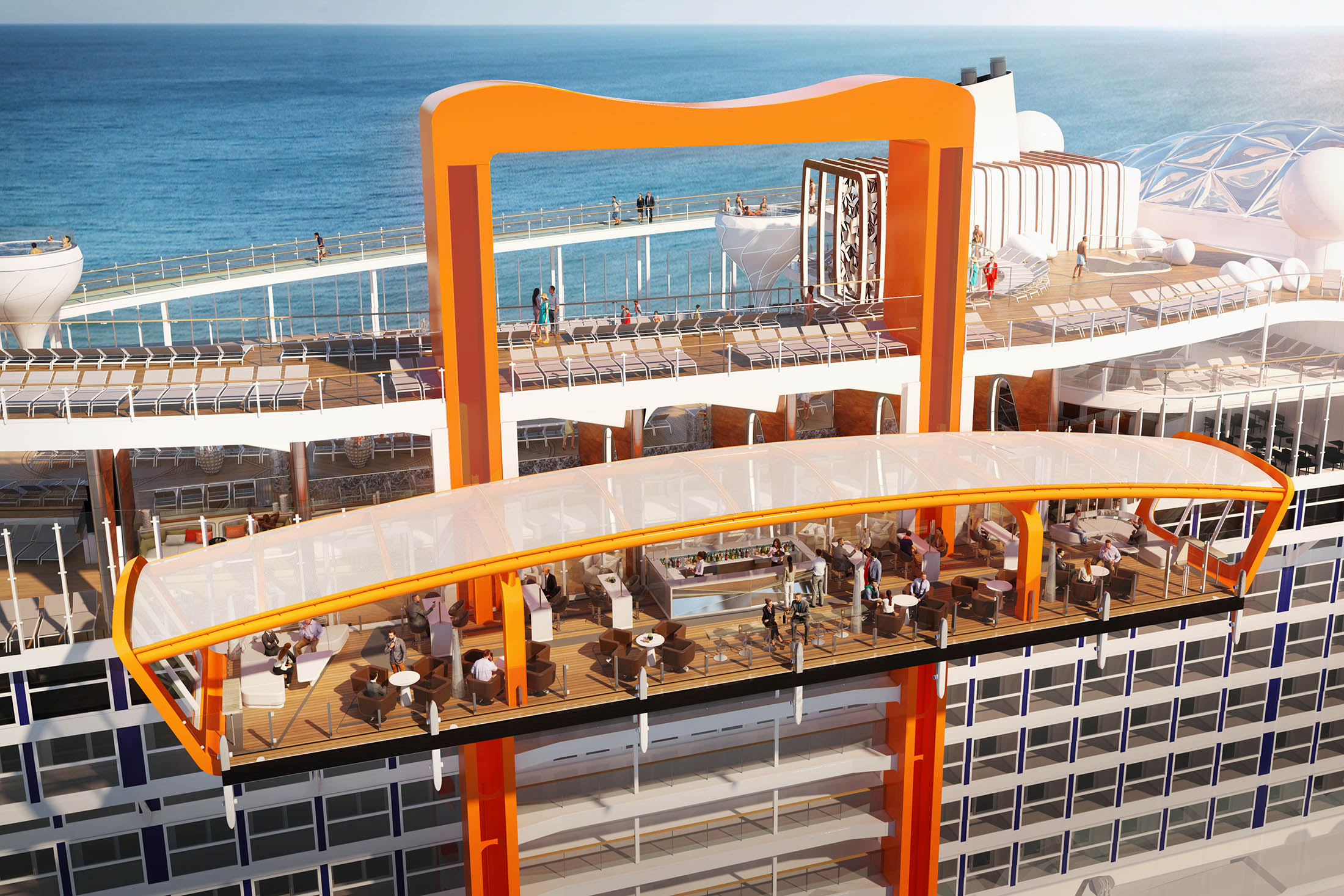 Among Celebrity Edge's coolest features will be its "Magic Carpet," a 90-ton platform that will sit on the side of the ship and will move up and down the vessel depending on the time of day. The size of a tennis court, the platform will move like an elevator along the ship between deck's two through 16. When stopped on the latter level, guests can enjoy "Dinner on the Edge," via a 90-seat restaurant that will be open in the evenings. If the Magic Carpet is on Deck 5, it'll be a lunchtime haunt while on Deck 14 it'll act as an extension of the pool area.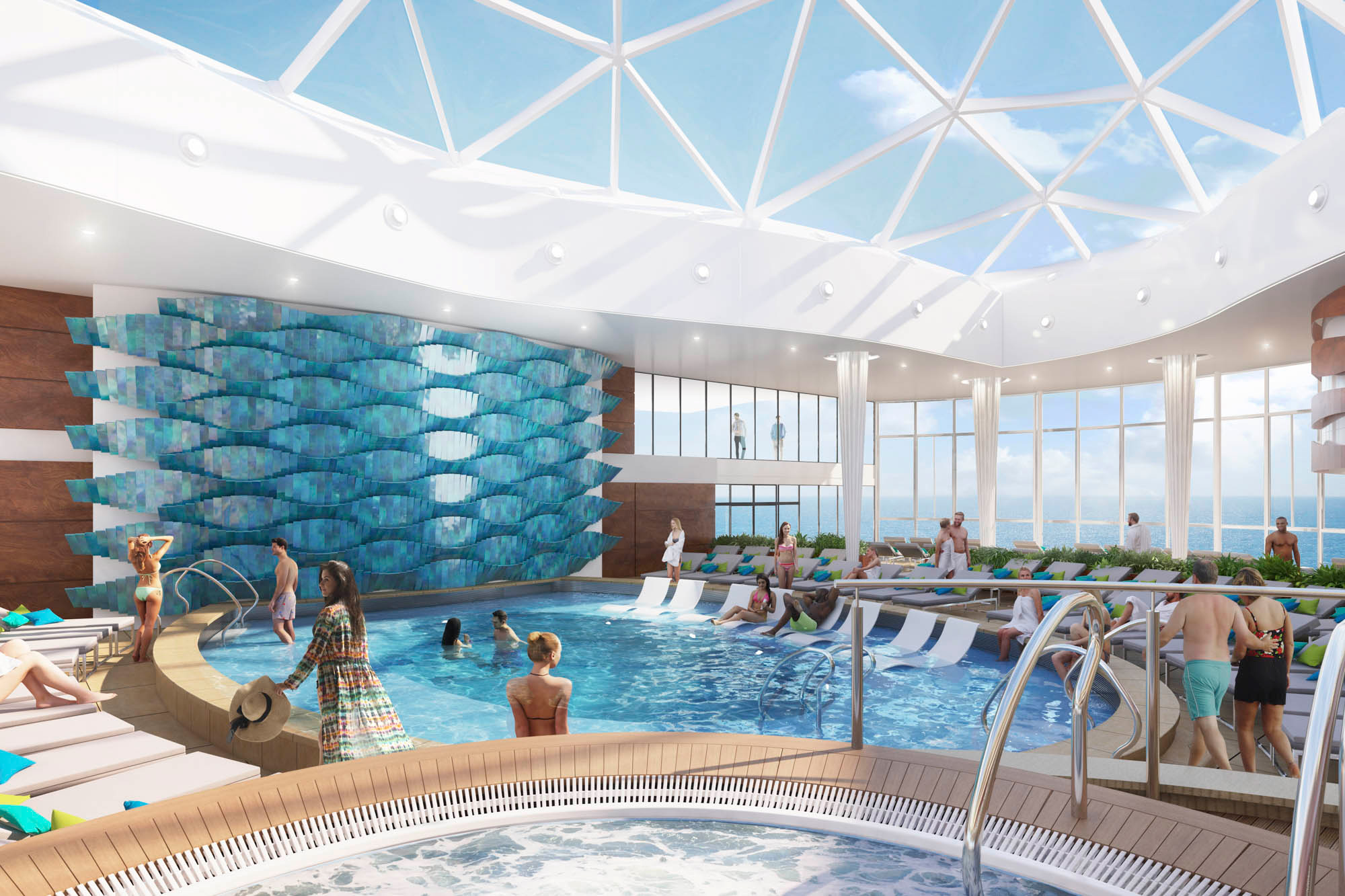 To make it easier for passengers to make meal reservations or charge drinks to their rooms, guests will have the opportunity to do everything from their smartphones. Instead of RFID-enabled wristbands, cruisers will simply need to open up Celebrity's app to access everything from unlocking your cabin door to controlling the room's temperature or book a dinner at the main restaurant. Further details have yet to be announced but Celebrity Edge's inaugural sailing will take place in the winter of 2018 and will embark from Port Everglades with Caribbean itineraries.