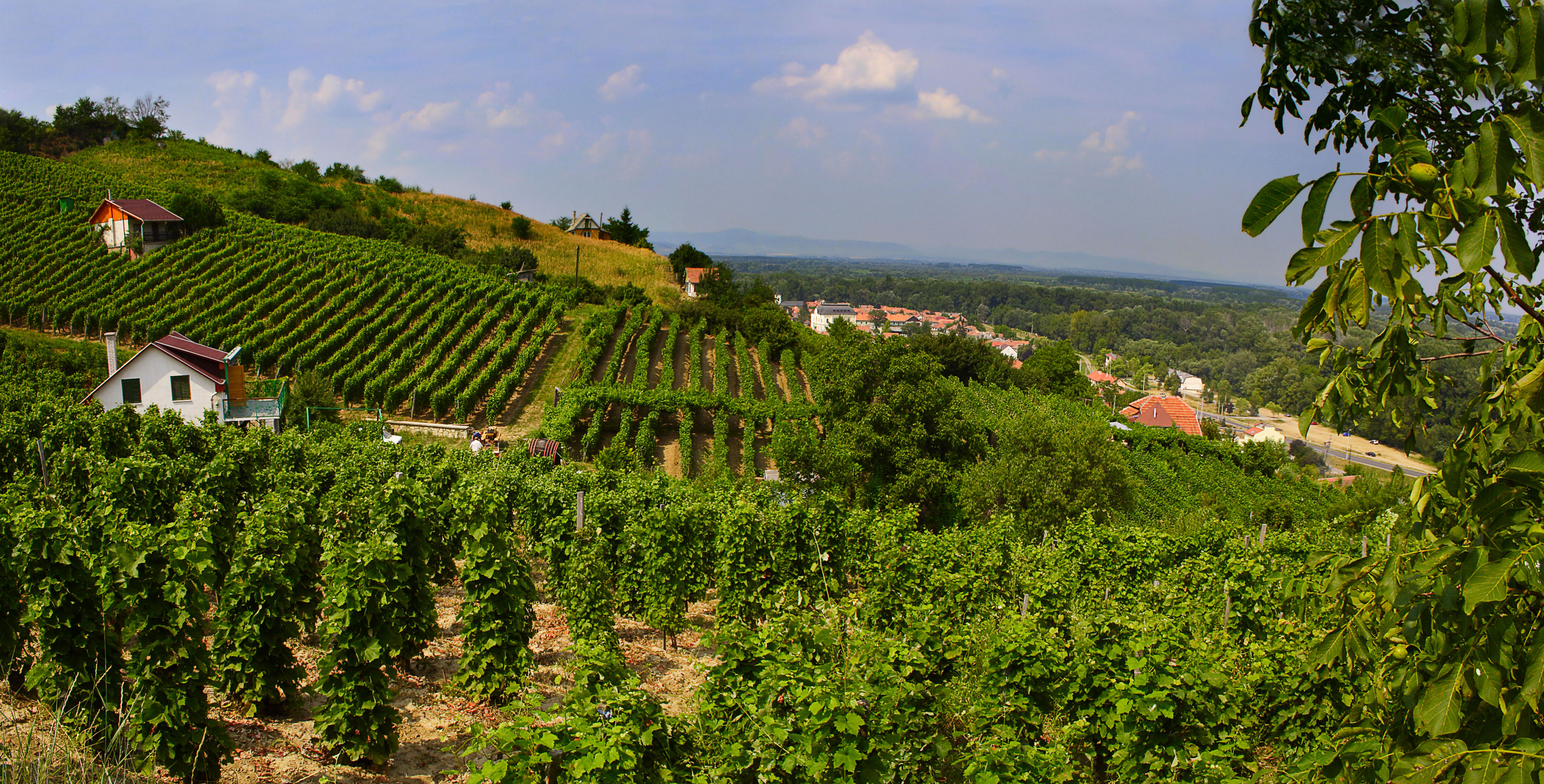 Photo Credit: Shutterstock.com
In recent years, Europe's traditional powerhouse wine-producing regions from Bordeaux and Burgundy to Tuscany and the Piedmont have begun to adopt more tourist-friendly approaches. Imposing châteaux and domaines once open only to wine professionals, now also host the public in new tasting rooms. Well-marked wine-tasting routes abound. Visitors from emerging markets like those in Asia are welcomed with open arms.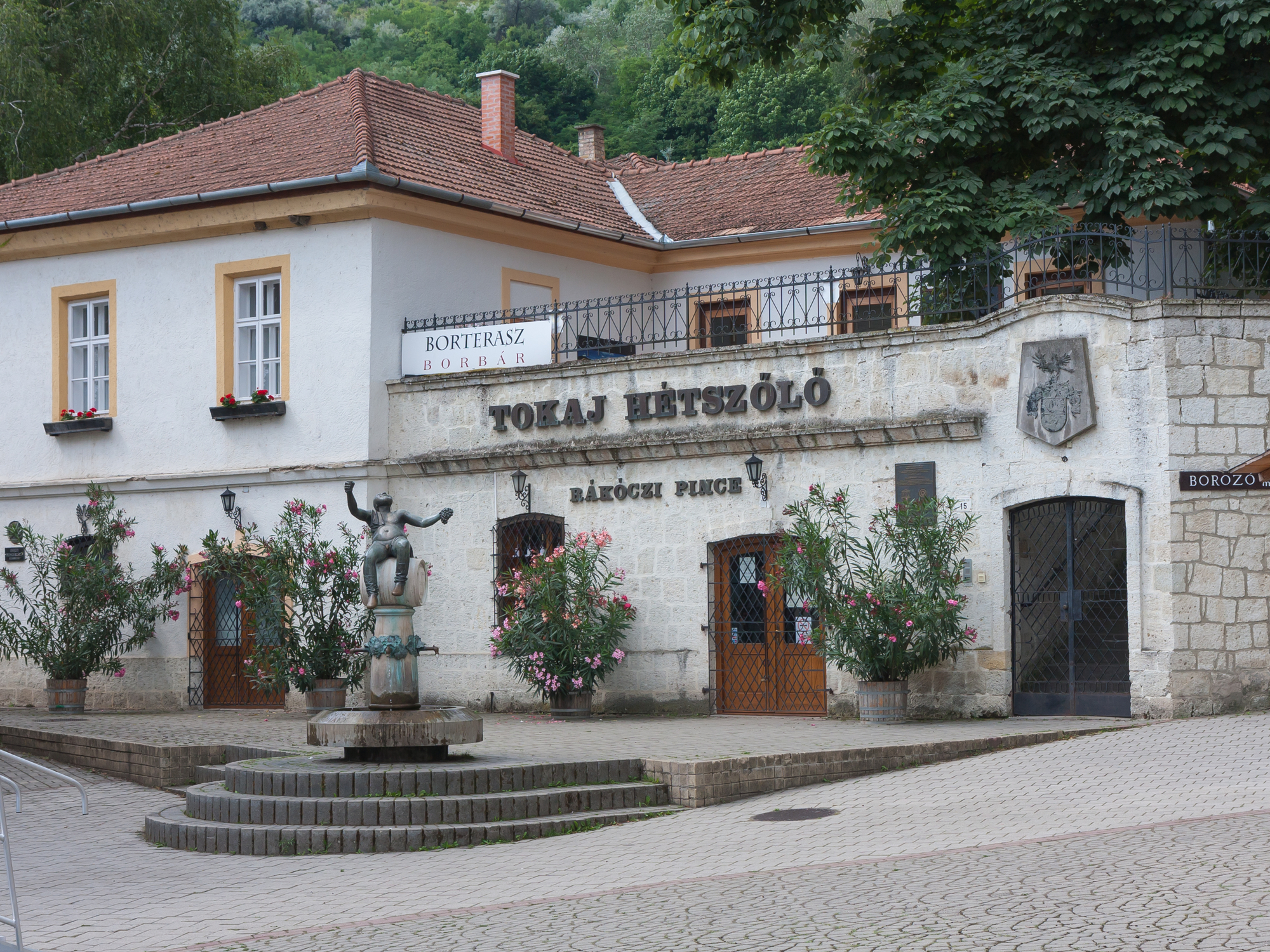 Photo Credit: Mirek Nowaczyk / Shutterstock.com
However, travelers searching for more up-and-coming wine regions to explore should look further east to Hungary. Though this is where some of Europe's best wines have been made for centuries, because of 20th-century events, Hungary's famous vineyards have gone largely unnoticed for decades. That is quickly changing, though, as world-renowned appellations like Tokaj regain their fame, and dynamic winemakers are once again putting Hungary's vineyards back in the spotlight.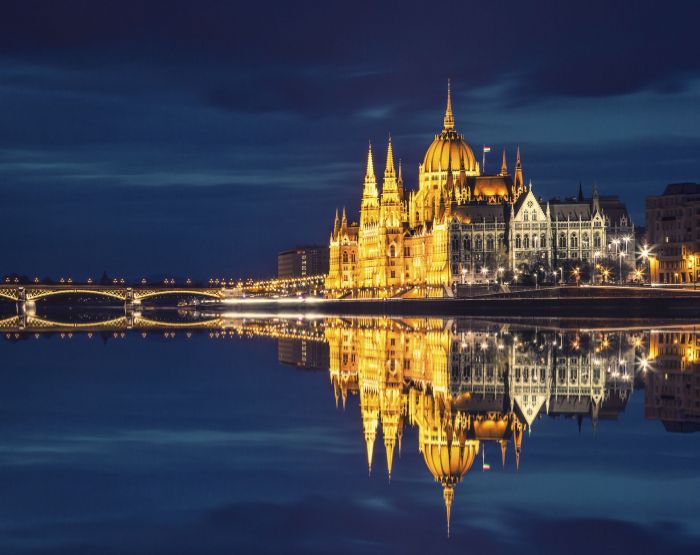 Photo Credit: Ritz-Carlton
Thanks to Hungary's size and transportation network, not to mention luxury agencies like WineAmore, who can compile a variety of itineraries to suit any time frame, it's easier than ever to put together a fabulous tasting trip here. So whether you want to spend just a day or two outside Budapest, or more time out in the hinterlands, there's plenty to see, do and taste.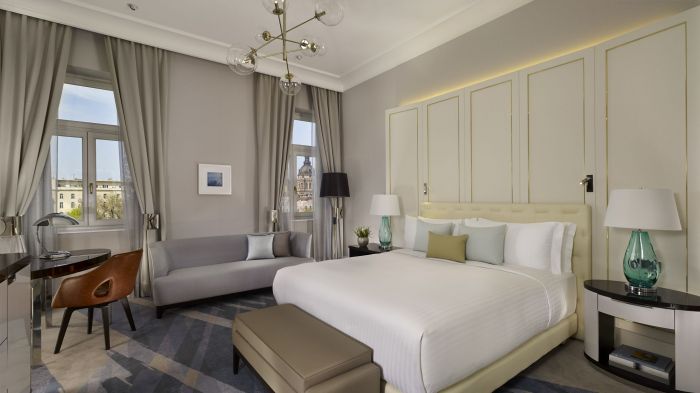 Photo Credit: Ritz-Carlton
Begin in Budapest
While you could certainly rush right out to the wine regions, spend a day or two in the country's capital at either end of your trip. Four Seasons' Gresham Palace is one of Europe's most lauded landmark hotels, though for luxury with a more contemporary touch, the Ritz-Carlton, Budapest opened a few blocks from the Danube on historic Erzsébet Square, taking over the historic Elizabeth Park Hotel.
The building dates back to 1913, and was originally the offices of the Adria Insurance Company. You can still marvel at the allegorical Art Deco sculptures adorning its exterior cornices and the Kupola Lounge's breathtaking stained-glass dome.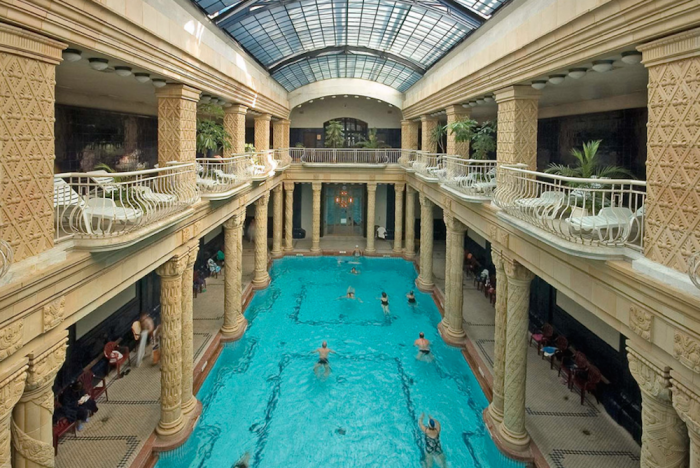 Photo Credit: Gellert Spa
Though there are certainly high-end restaurants like Costes, for something a little more funky and contemporary, head to Menza, which takes mid-century roadside restaurants as its inspiration, with updates on Hungarian classics.
Of course, you should also visit the sights like the imposing castle and its various museums in Buda, and the stalls hawking delicious dishes at the colorfully tiled Great Market Hall. But be sure to block out an afternoon to luxuriate in one of the city's signature thermal baths. Though the extensive indoor-outdoor complex at Széchenyi is the most-visited, the more sedate Belle Epoque grandeur of Gellért might make more of an impression.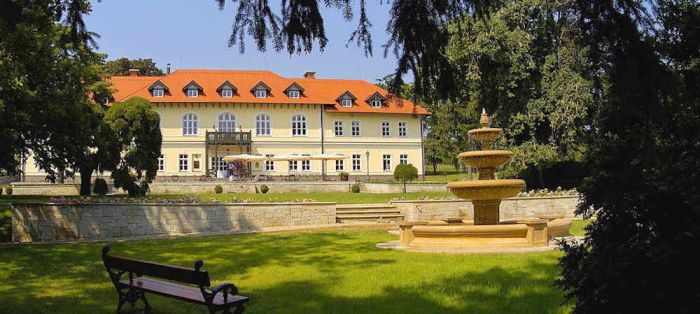 Photo Credit: Degenfeld
Touchdown in Tokaj
Hungary's most famous wine region is Tokaj. Which is just about a 2.5-hour train ride from Budapest, though WineAmore can also arrange a private chauffeur for your trip.
The nectar-like wines from here, called tokaji, were sought after the world over for centuries. In fact, tokaji used to be referred to as "the wine of kings and the king of wines" because it was beloved by so many royals, including the likes of Louis XIV. Emperor Franz Josef of the Austro-Hungarian empire even used to send Queen Victoria a case of the stuff on her birthday each year—one bottle for every month she had lived.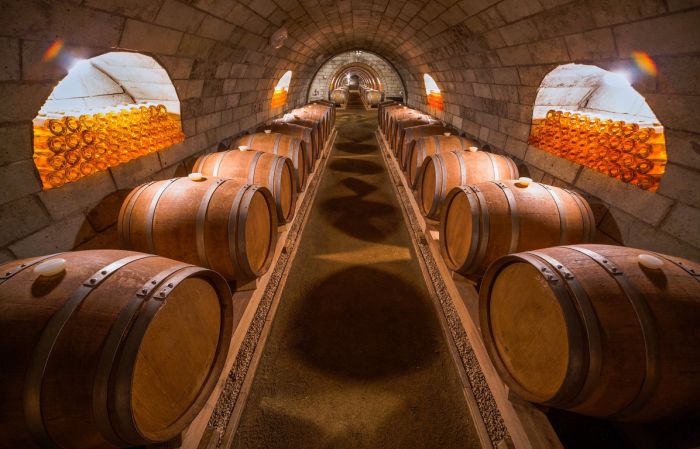 Photo Credit: Oremus
Though the wines from here have traditionally been quite sweet, these days, you can try those that range from tart, tangy table wines to syrupy, viscous Eszencia, and everything in between.
Among the must-see heavy hitters are Oremus, which is owned by Vega-Sicilia, and where you can get a benchmark for the range of high-quality wines being produced in the area these days. Szent Tamás in the town of Mád is another landmark winery with classified vineyards dating to the 18th century. Nearby, the winery and tasting room at Holdvölgy are contemporary and sleek, while underneath lies a two-kilometer network of caves and tunnels, some of which date back 600 years (there's a fun maze-like route that takes you from tasting station to candle-lit tasting station during your visit).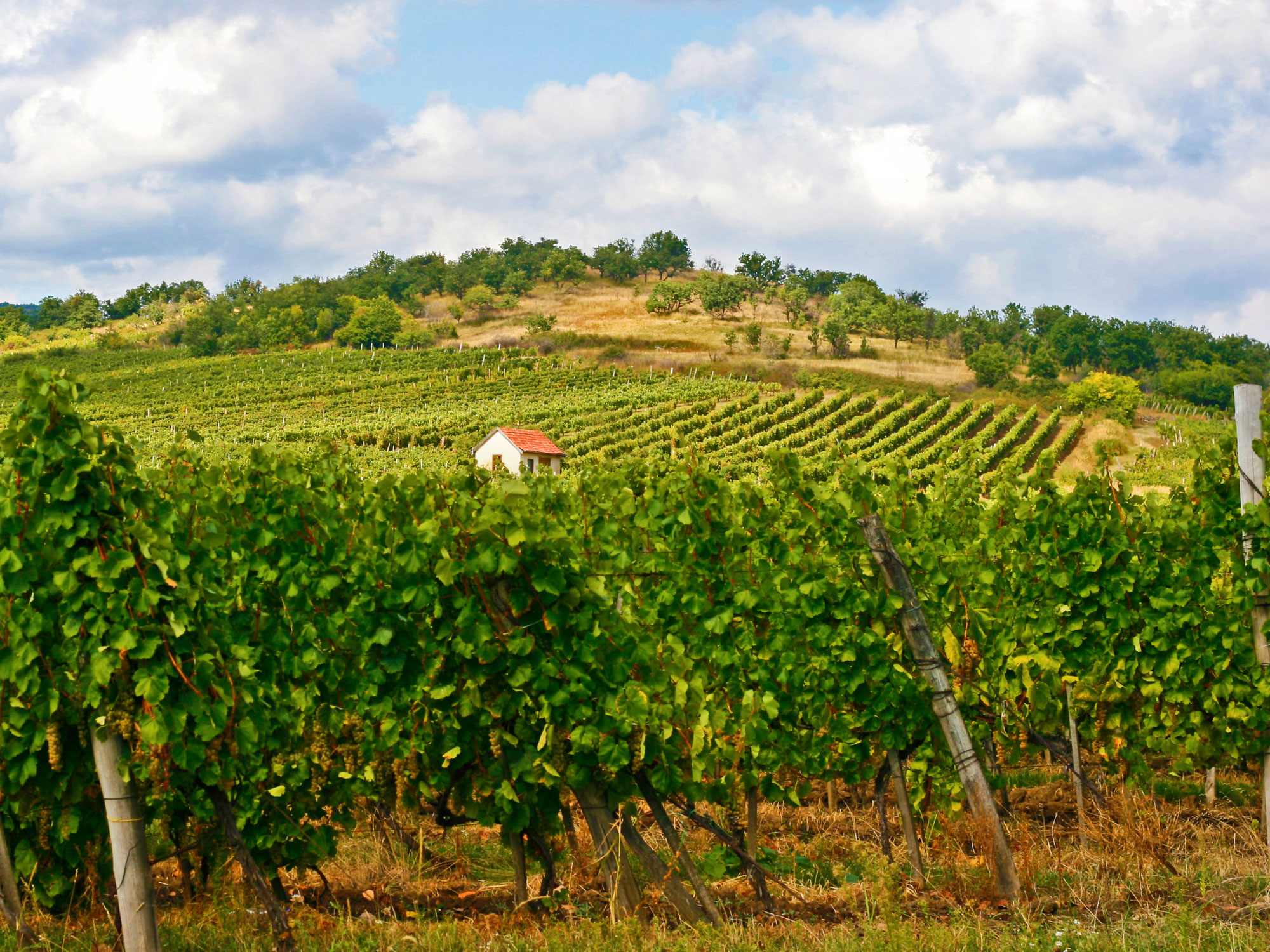 Photo Credit: Shutterstock.com
Back in the town of Tarcal, spend the night at a former wine school that has been converted into an elegant hotel called Gróf Degenfeld. The rooms here are grand and spacious with parquet floors, ceiling-height windows and crystal chandeliers. You can begin your evening with a tasting of the property's vast range of table and sweet wines in the antique-filled library, then settle in for a leisurely meal of sophisticated fare like slow-roasted leg of duck with creamed cabbage and spaetzle gratin.
Though you could spend several more days here exploring the region's various terroirs, if you are short on time, you can always catch a train or car to one of Hungary's other significant wine regions, this one for both red and white wines…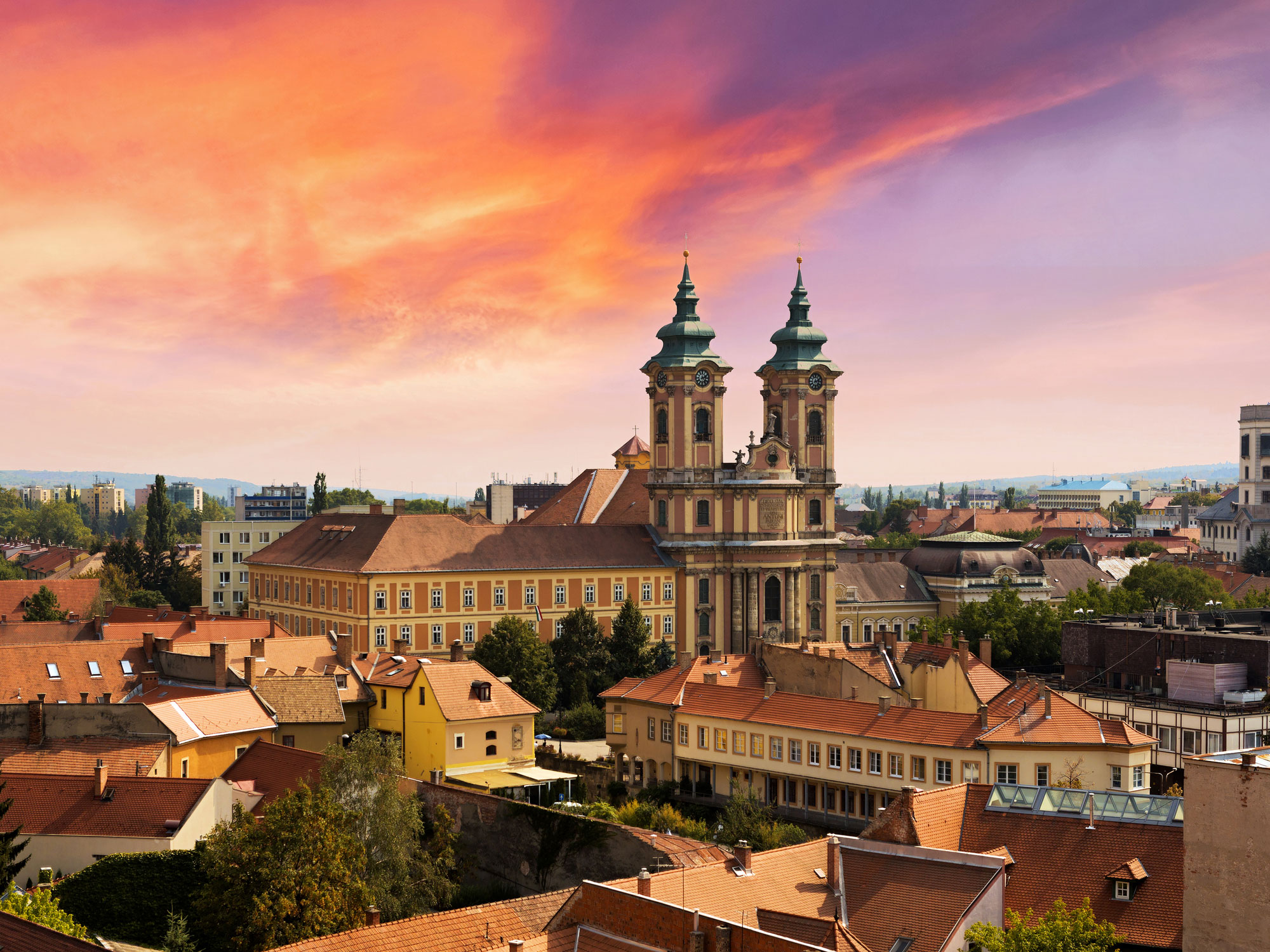 Photo Credit: Shutterstock.com
Eager for Eger
The town of Eger is presided over by a massive castle that was the scene of an infamous Ottoman siege in 1552. A few thousand Hungarian soldiers were able to hold off an invading force of 40,000 Turks (though it fell to them decades later in another battle).
The incident is enshrined in the region's wine history as well because the Turks, marveling at the valor of the defenders, noted that they seemed to fortify themselves by drinking something red. The invaders thought it must be bull's blood for the reviving effect it had on the troops. However, legend has it, it was actually red wine made there. While the legend has been disproven, you can still try Bikavér wine, which means bull's blood, and which must contain at least three of 13 approved grapes, to this day.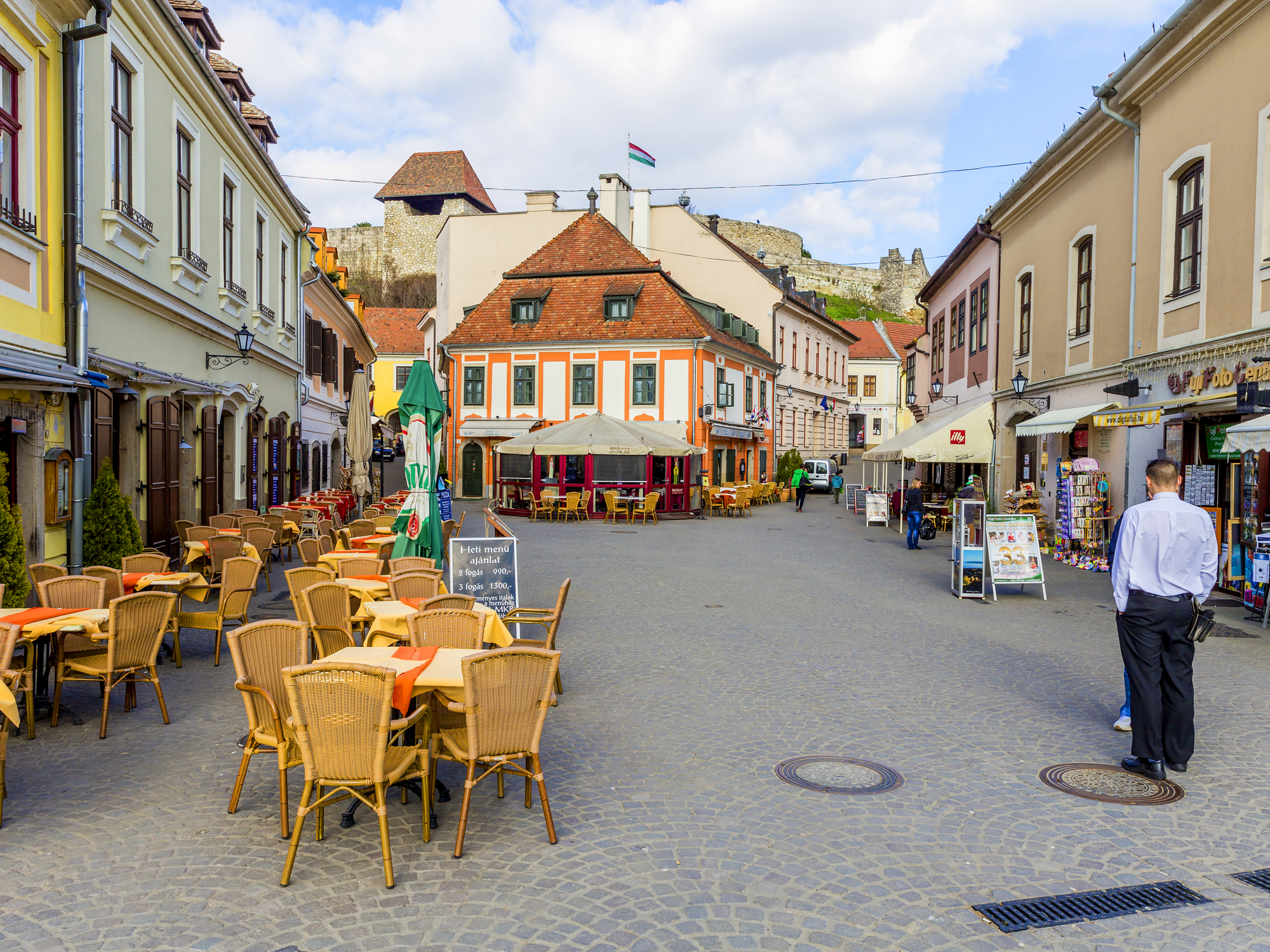 Photo Credit: Ungvari Attila / Shutterstock.com
Eger is the region of wine blends, with over 60 known grape varieties—both red and white—in common cultivation. St. Andrea is a good place to start your tasting because in addition to creating masterful blends, the father-son winemaking team here also tease out vineyard and bloc-specific wines that really gives visitors a solid sense of the area's diverse terroirs. The Nagy-Eged-Hegy comes from one of the most interesting of these—a limestone hill with steep slopes that produces reds of tremendous vitality and minerality.

Photo Credit: Gal Tibor
Back in town, make time for a visit to one of the modern winemaking pioneers in the area, Gál Tibor winery and its Fúzio Winebar. As you taste through the lineup, you can also enjoy small plates or peruse the little wine museum with an exhibit on the various volcanic soil types of Eger.
While hotel options are limited, the Imola Udvarház is quite central and the restaurant has some surprisingly sophisticated tasting menus that include dishes like foie gras brûlée with homemade milk loaf and plum jam.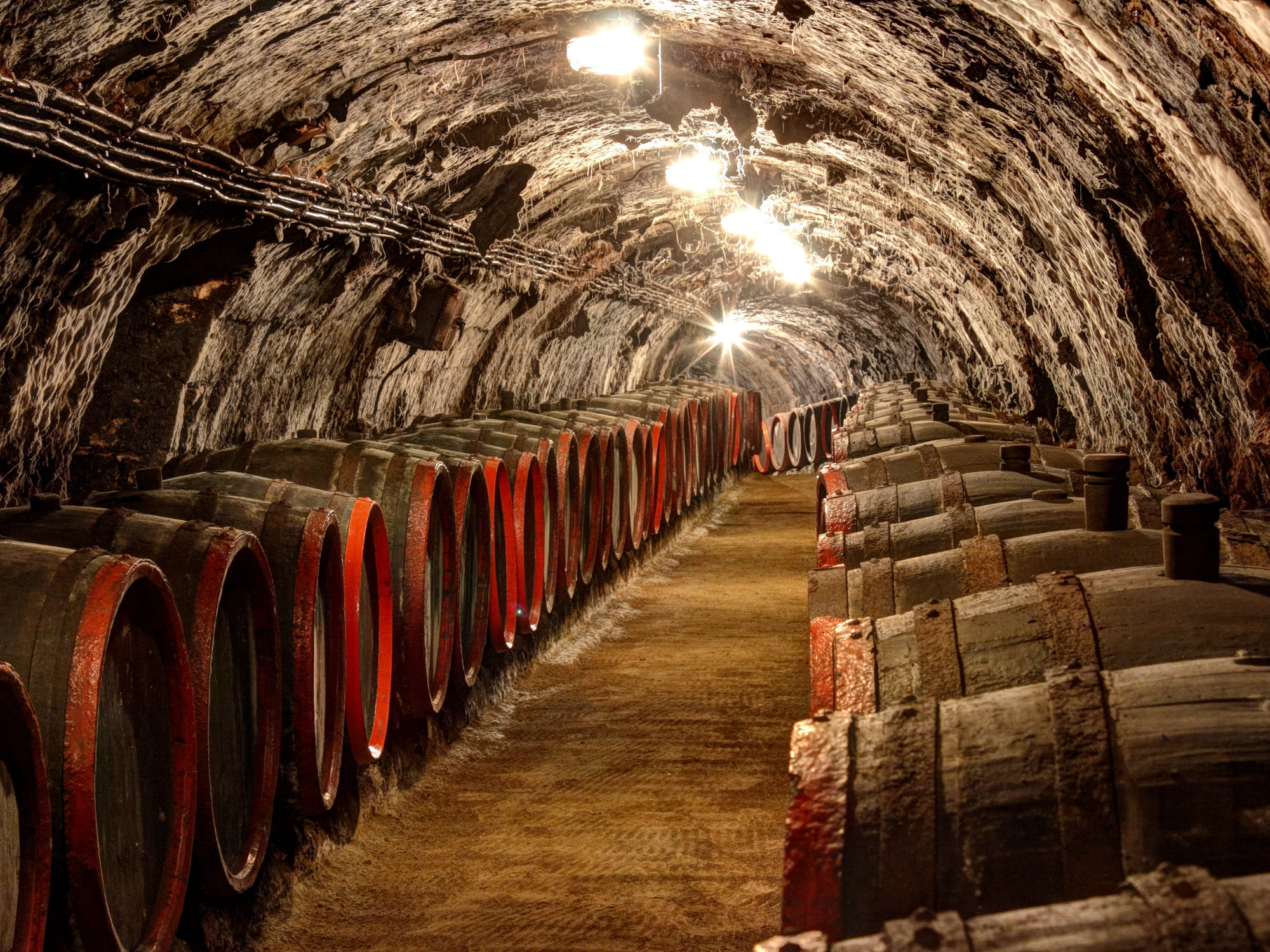 Photo Credit: Shutterstock.com
Thirsty for Hungary
Though it's not on many oenophiles' must-visit list at the moment, that won't be the case for much longer as Hungary's wine industry continues to develop and the world rediscovers the amazing vintages for which its vineyards were once world-renowned. That makes now the perfect time to travel here, while there are still delightful discoveries to be made without the crowds of tourists that are sure to appear before long.