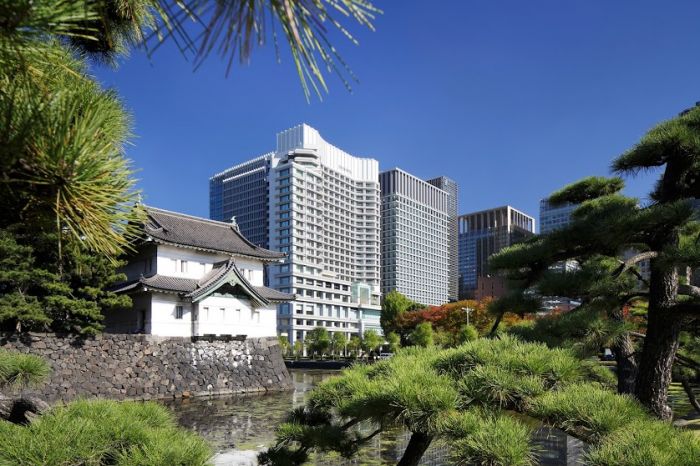 Photo Credit: Palace Hotel Tokyo
For those who chose to see their travels as a way to live out their most indulgent fantasies, there's nothing more resplendent and elegant than living the live of an emperor. But since we can't move into Japan's Imperial Palace, we'll stay next door at the Palace Hotel Tokyo. The 290-room property sits across the moat on the waters near the Imperial Palace gardens, offering lush balcony views of the park in the center of Tokyo's vibrant and bustling metropolis.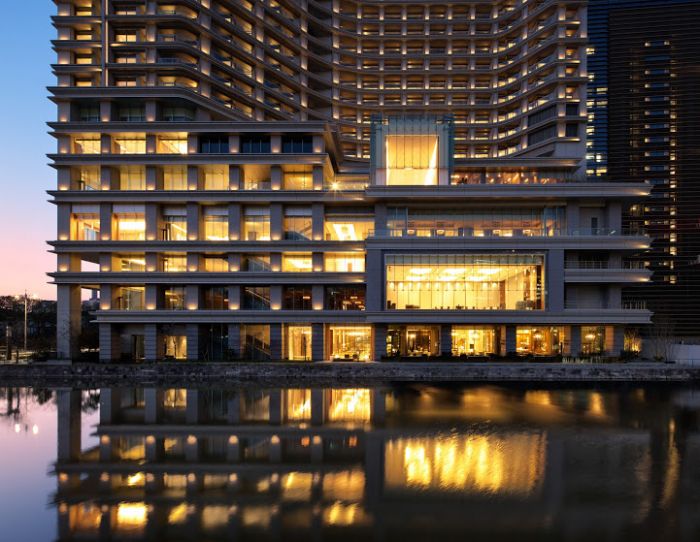 Photo Credit: Palace Hotel Tokyo
The Palace Hotel is the only Japanese-owned and managed property to be awarded the Forbes Five-Star rating. While it is a Western-style hotel, the decor pays homage to not only its location, but its cultural tradition as well. Small, stylized details can be found throughout the property from the natural, earthy tones reflecting the beauty of the neighboring gardens to Japanese artwork found in the 12 top-floor suites. Everything from the bars and restaurants to the Evian Spa and indoor pool suggests it was built for a modern-day Emperor.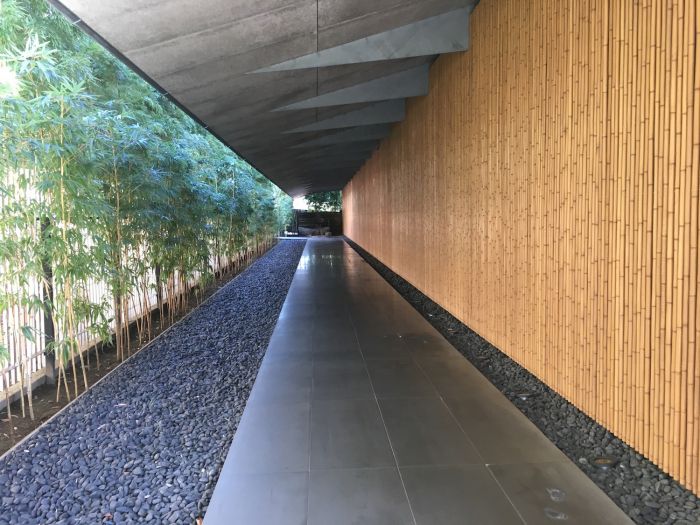 Photo Credit: JustLuxe
But to see how the rulers of Japan's past celebrated their wealth and power, stop at the Nezu Museum in the Minato district of Tokyo. This museum is a testament to the personal collections of Nezu Kaichiro, an art collector and the former president of the Tobu Railway Co. Ltd. After his death, his son established a foundation to preserve his father's collections and built the museum at the Nezu family residence, to share these treasures with the public. While the museum itself is not particularly large, the property is home to several galleries, an outdoor Japanese garden (a popular date spot), a tea shop and cafe, and gift shop.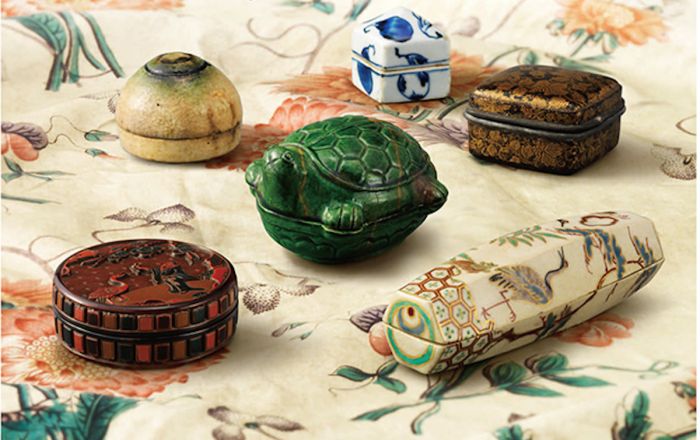 Photo Credit: Nezu Museum
The museum houses over 7,400 objets d'art including ceramics, textiles, calligraphy, lacquer, metalwork and sculptures, boasting seven pieces designated as National Treasures, 87 Important Cultural Properties and 94 works registered as Important Art Objects. While not all on permanent display, they are constantly on rotation, with a new exhibit every month or so. Currently the museum is showcasing their incense containers, popularly found in ancient tea ceremonies performed by the wealthy. Over 170 pieces will be on display for this exhibit and range from Chinese-styled blue and white ceramics to traditional Japanese lacquer with gold leaf and mother-of-pearl inlay.
While the property is smaller than the National Museum of Western Art or the Tokyo Metropolitan Art Museum in Ueno Park, it offers a lovely little reprieve from the city and insight into the area's history without eating away at your entire schedule. If you have the time, wander through the Japanese garden behind the museum and get lost in the trees surrounded by stone Buddhas and koi ponds. Stop over at the museum's NezuCafe and try a green tea latte with the cafe's cake of the day. Emperors of the past may not have sipped on tea and cake, but we think there's nothing better than enjoying a traditional tea in a Japanese garden in the center of Tokyo.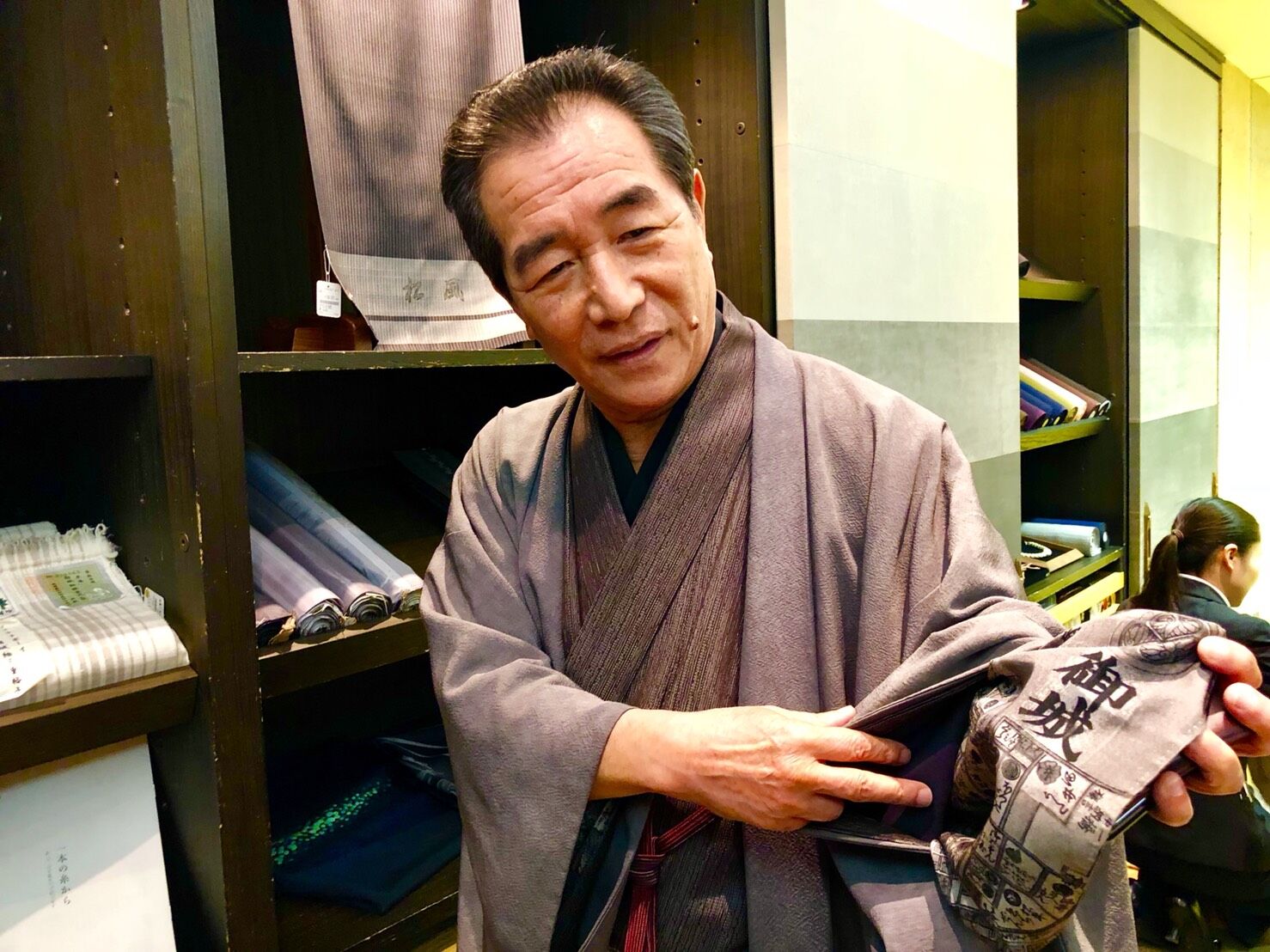 Photo Credit: JustLuxe
To bring back your own Japanese treasure, catch a cab over to Ginza and stop into Ginza Motoji for the most traditional and celebrated kimonos made in Japan. The brand is one of the most famous and recognized in the country, valued for their quality of fabric and print. With three stores in the Ginza district—a women's store, a men's store and a specialty shop for pongee silk textiles—they are the go-to shop for weddings, celebrations and ceremonies of Tokyo's most fashionable elite. When we arrived, one excited bride-to-be was sitting on a silk-upholstered chair, sipping tea as she was guided through the patterns, prints and designs available to her for her wedding day.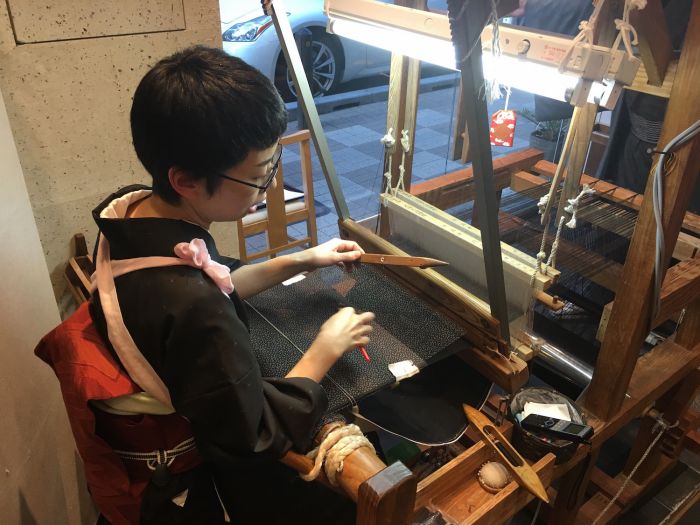 Photo Credit: JustLuxe
Founded by Komei Motoji, the company is a multi-generational business, currently run by Motoji and his son, Keita Motoji, who chose to follow in his father's footsteps. Together the two have created an empire of the most sought-after and coveted kimonos in Japan. While their designs are beautiful and cuts flattering, it's their quality of textile and manufacturing process that makes them such an exceptional find. Their silk is sourced from Amami Oshima, where it is spun from raw materials into a thread. The threads are then dyed through natural methods using elements like mud, flowers and bark, before they are hand-woven in a fabric to be used at Ginza Motoji. If you stop in their Oshima Tsumugi shop, you can see the weavers in action. Sitting quietly in the window, dressed in their finest kimonos, it's a long and arduous process, but the end result is absolutely breathtaking.
In addition to their rare manufacturing process and hand-woven technique, the brand also prides itself on being the home for several pieces designed by Japan's Living National Treasures. Recognized by the Japanese government as artists who preserve "important intangible cultural properties," several works of these revered artists are on exhibit here and can been seen and purchased by the ultimate collector. If you'd rather something new, keep in mind these kimono do take time to make, but they can be one of the most special and uniquely authentic treasures that you can pass down in your family from generation to generation.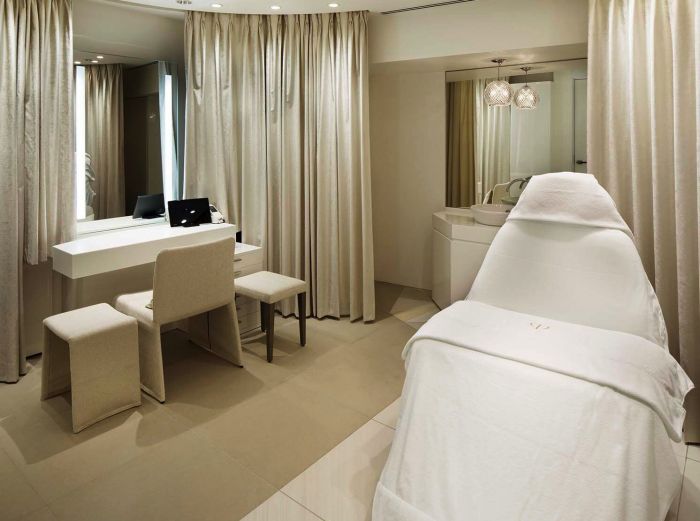 Photo Credit: cle de peau BEAUTE
While Tokyo is city that warrants nonstop exploration, it's nice to take a break from the madness of the perpetually moving metropolis. The Japanese are known for their addiction to skin care, and those who want to indulge in a little of Tokyo's best beauty services should spend an afternoon at Shiseido's Clé de Peau Beauté Spa at Isetan's Beauty Park in Shinjuku. They specialize in a few different facials depending on your skin type and needs, but if you have the time, make sure to book their ultra-luxe, two-and-a-half-hour facial. It's an absolute indulgence from the moment you arrive to the moment you walk out of the doors and back into the city streets.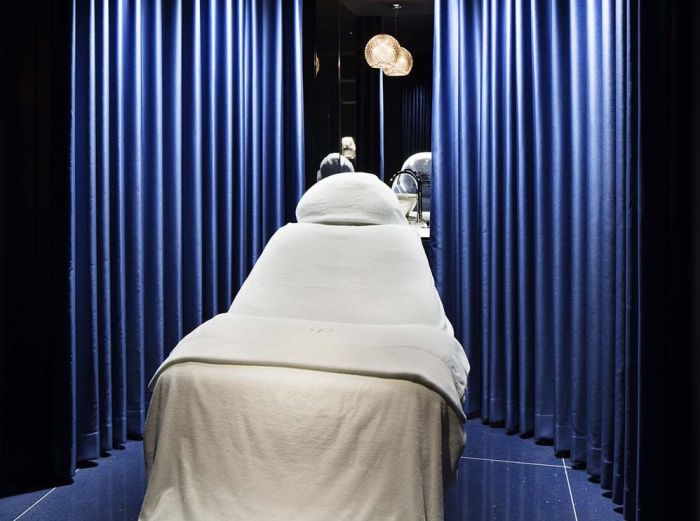 Photo Credit: cle de peau BEAUTE
When you first arrive, you'll be greeted by some of the most stunning (and friendly) women you'll have the pleasure to meet—their skin is literally glowing and you'll be hoping to look just like them when you walk out. The check in process is similar to that at any other spa—a simple form and a few questions about your skin type and what you're hoping to accomplish by the end of the service. All of the forms are available in English so you can see what kind of products they'll be using and what skin care concerns you'll be focusing on. The esthetician explained that the most popular service is the brightening, but having ultra-dry skin—and having just hopped off a 12-hour flight—I opted to indulge in a little extra moisture.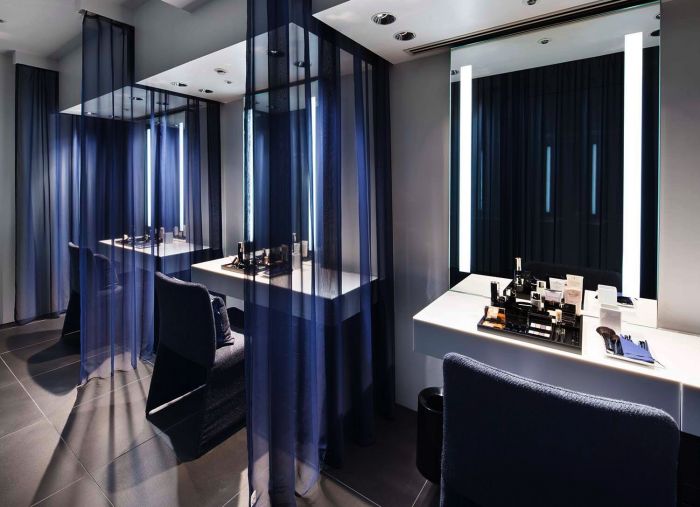 Photo Credit: cle de peau BEAUTE
Walking back into the spa, you'll immediately feel pampered, lost in a world of lush navy blue carpets, dreamy sheer curtains and sparkling, silver hardware everywhere. The low-lighting and dark ambiance makes it feel like walking through a dream, and in the few steps from the entrance to your room, you'll already feel relaxed and soothed. Each room is outfitted with a single chair that reclines into a sinfully comfortable bed. During the service, my face was delicately washed, exfoliated, masked and moisturized several times over—there were so many layers of serum, I lost count. And though somewhere in the two-and-a-half-hour service I may have dozed off, the time whisked by. By the time I was finished my skin looked, and felt, so wonderfully radiant and moisturized, I was sure I had never seen it look that dewy.
For women that don't feel complete without a least a brush of mascara or a touch of lipstick, after a spa service, stop in the vanity room, where they offer the complete set of Clé de Peau Beauté cosmetics in every color, shade, product and tool that you could possibly need. My skin looked amazing, but with so much makeup to play with it was hard to say no. I tried a few shades, sampled some new products, and was able to play up my lush, glowing skin with a bright eye shadow and a touch of lipgloss. While Clé de Peau Beauté is available stateside, stroll across the street after your service to Isetan's main store where you'll find the rest of Shiseido's cosmetics and almost every other luxury beauty brand under one roof. It's one of the most popular places in Japan to buy beauty items.
Photo Credit: Palace Hotel Tokyo
End your night at the Palace Hotel's kaiseki restaurant Wadakura, named for the Imperial moat encircling the property's walls. Here you can dine on a number of traditional Japanese dishes from shabu shabu to a multi-course menu. I tried the kaiseki dinner course and enjoyed beautiful plates of sushi, soba and tempura, as well as the hotel's own private-label sake.
While the dinner itself is something to write home about, the main dining room's decor does not fail to please. To pair with the natural elements of water and stone just outside the hotel, Wadakura, brings these materials inside. One entire wall is made of a rugged stone with a cascade of water perpetually flowing over the rock. It's a calming sound that brings the outdoors inside, but also reminds you to slow down and live in the moment.

Luxury Hotels by Justluxe