Images Courtesy of Viking Cruise Lines or the Author
From Barcelona to Venice on Vikings Mediterranean Odyssey Cruise
In our youth, many of us fantasized about living the life of a Viking. We dreamed of being that fearless sea explorer seeking to conquer new lands and countless treasures and then moving onto the next adventure. That spirit of adventure is alive today where the modern world explorer sets sail off to foreign adventures to explore exotic new lands, capture new experiences along the way and take back a treasure trove filled with memories and Instagram worthy photos. The Viking Cruise line has quickly become the world's most awarded cruise line on both river and sea. One of its most exciting adventures is its 13 day sea voyage from Barcelona to Venice aptly named The Mediterranean Odyssey.
The cruise is aboard the Viking Star which would be considered a mid-size cruise ship and not the mega-ships that are like floating cities or the smaller ships without many options aboard. Its right in the sweet spot of cruises carrying no more than 930 passengers so there's enough to do without ever feeling like a forgotten part of a mass.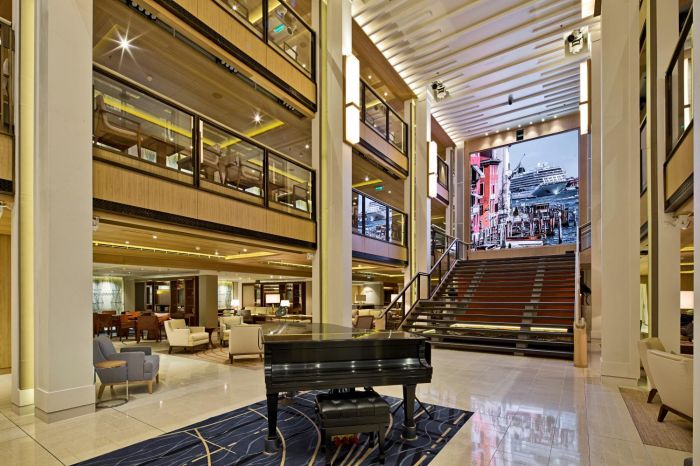 What is most striking about the Viking Star is that the common areas are designed more like an elegant home that is sophisticated without being stuffy or ostentatious. Think Martha Stewart meets Scan Design. The colors scheme is light and fresh with plenty of brown leather and light colored fabrics with a pleasant sprinkling of intriguing artwork and photography throughout.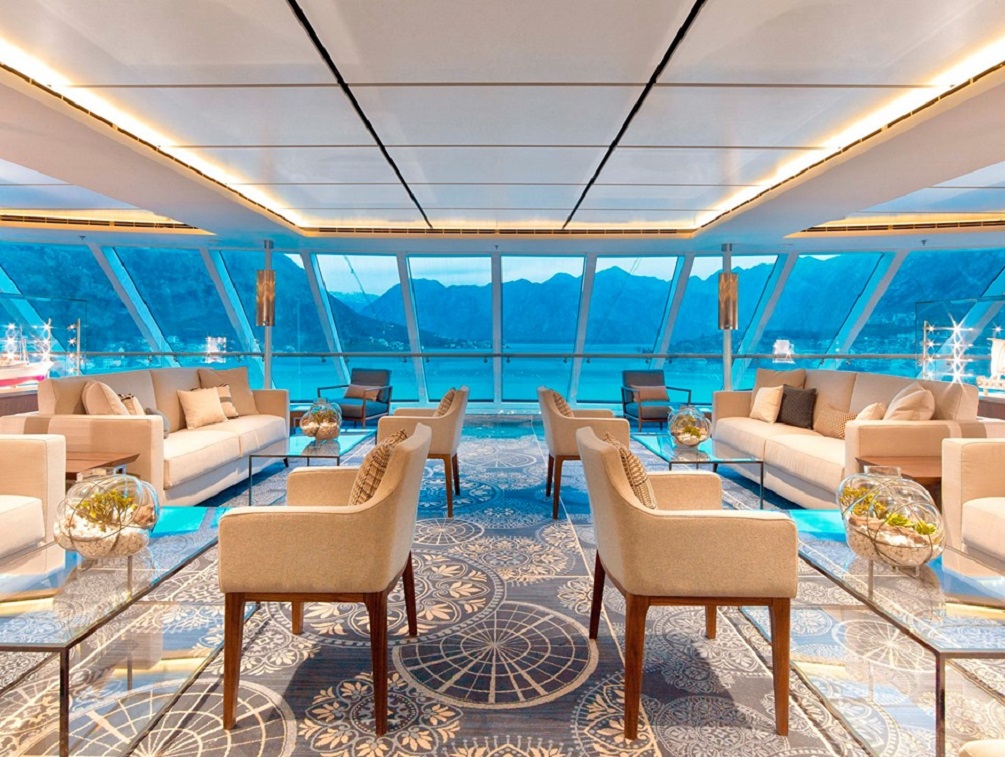 The Explorers Lounge is located in the upper deck of the ship and gives forward facing panoramic views of the sea and landscapes and there's even a telescope. It's a relaxed environment ideal for a drink, daily high tea or to peruse one of their many coffee table books of the library.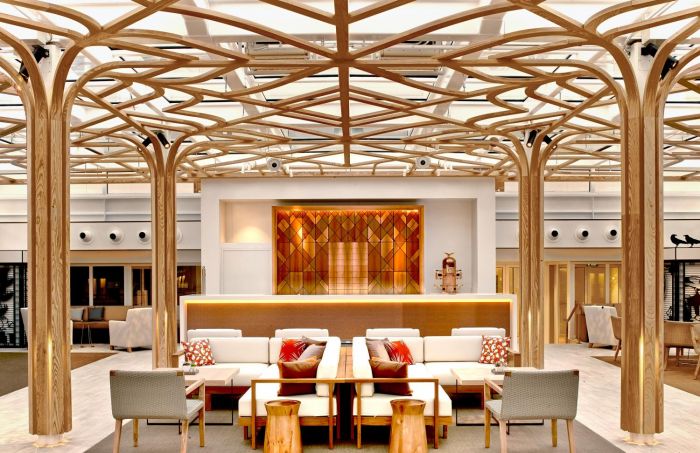 The Winter Garden is located on an upper deck with a glass roof letting in copious amounts of natural light and is the place for high tea, special events and gatherings. It feels more like a Florida room with lovely artwork and comfortable sitting areas around the space and a wooden design element that traces the ceiling resembling an exotic tree or a vine.
Just next door is the pool area which also has a jacuzzi and plenty of chaise lounges scattered about for taking in the sun and fresh air when the glass roof is retracted. There's also a second pool on the aft part of the ship with an infinity edge. There's also a hot tub perfect for letting the bubbles invigorate as you relax and take in the sights of the sea beyond.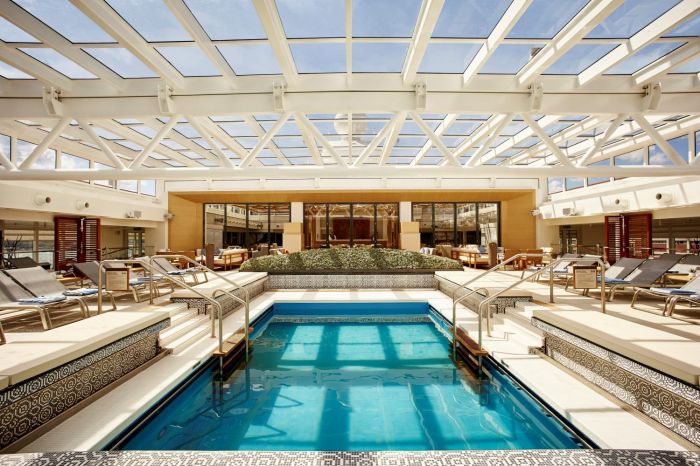 The ship's accommodations are ideal as well with nicely decorated spaces with light earth tone colors, a king-size bed as well as desk and sitting area. The television service offers a good selection of channels and complimentary recent movies. Bathrooms are well equipped with shower and high-quality bathroom amenities. What guests will like most are the private balconies on all suites, perfect for having breakfast room service or a glass of wine in the evening while taking in the sweeping views of the sea or the next approaching port.
Each room is spacious with upscale amenities, free Wi-Fi and other niceties. There are five room categories with the higher categories providing additional amenities and perks such as complimentary dry cleaning and guaranteed reservations at the specialty restaurants.
One of the many things that makes Viking a top option in the cruise industry is their staff. Staff members are warm friendly and after the first day, greet each guest by name. The passengers on board are wonderful as well. Sharing the wonderful common experiences at sea brings the guests together who form lifetime relationships. Shared excursions turn into shared dinners and finally plans to take another Viking cruise together if not just to keep in touch. It's truly a wonderful added pleasure of the cruise experiences.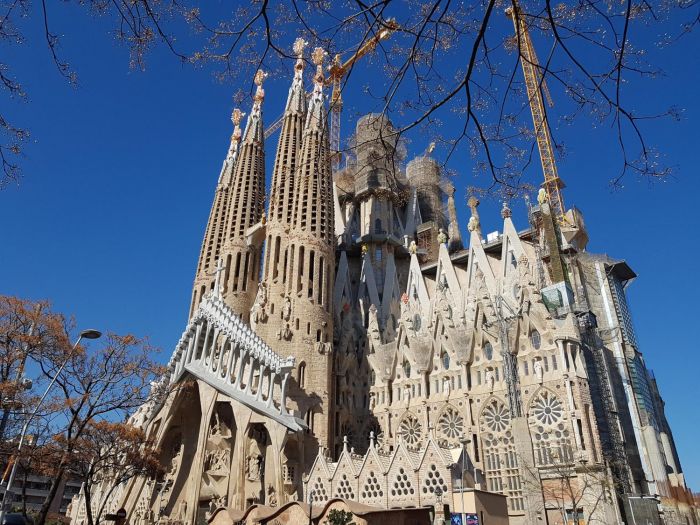 On land, new adventures were explored in the fascinating destinations of Barcelona, the French port city of Marseille, and in the apex of affluent society, Monaco. In Italy, guests explored Tuscany or Pisa as well as Rome or Pompeii and then it was on to Croatia for Split and the real life Game of Thrones set of Dubrovnik. The last port culminated with a romantic overnight stay in Venice.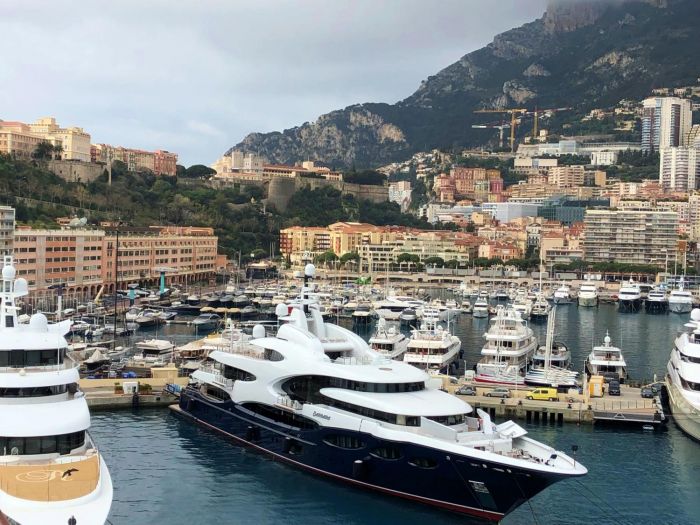 Guests need not be concerned if they've visited the destination before as Viking's excursions are immersive and different than others offered in the industry. Many of the tours are included where guests can go on a sightseeing tour of the location's most known attractions. Others feature bike riding, culinary and wine experiences or visits to castles and estates.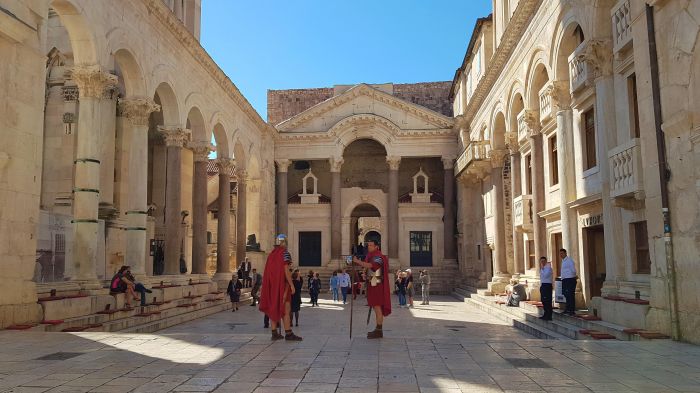 While in Croatia, most chose to explore e Dubrovnik, arguably the most beautifully preserved medieval citiy, while others opted for the Dalmatian Coast Food and Wine tour visiting small towns and their artisan food producers. The journey led to a small walled city Ston known for its aquaculture and production of yummy oysters. The excursion included a short ride on a classic wooden boat to a dock platform in the middle of an inlet surrounded by the oyster and mussel beds. The group had a chance to hear from a local oyster farmer about cultivating his fruits of the sea culminating with sampling the oysters along with local white wines and the potent local raki and which is a strong flavored grappa. Back in town it was time for a superb seafood lunch and then some free time to explore. The wonderful culinary exploration was not over there and included a visit to and artisan oil press for more sampling and presentations as well as locally made cheese, smoked ham and then a boutique winery for the unique Croatian wine, Malvazija.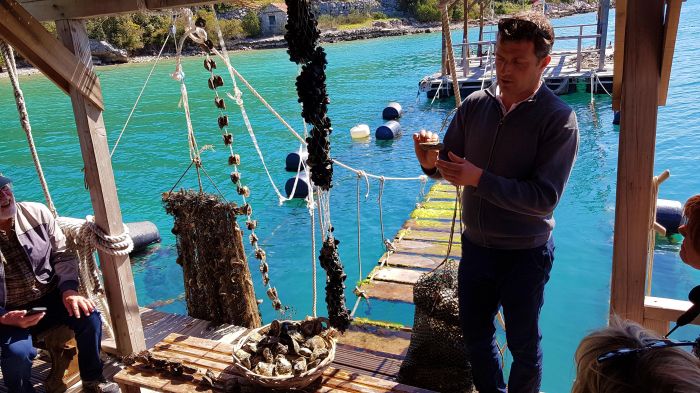 There are countless fond memories and experiences to be had in a full itinerary of options. To keep one organized and in the know Viking has an excellent smartphone app that contains all of your pertinent information available from your next excursion to your next dinner reservation as well as info on the port of call.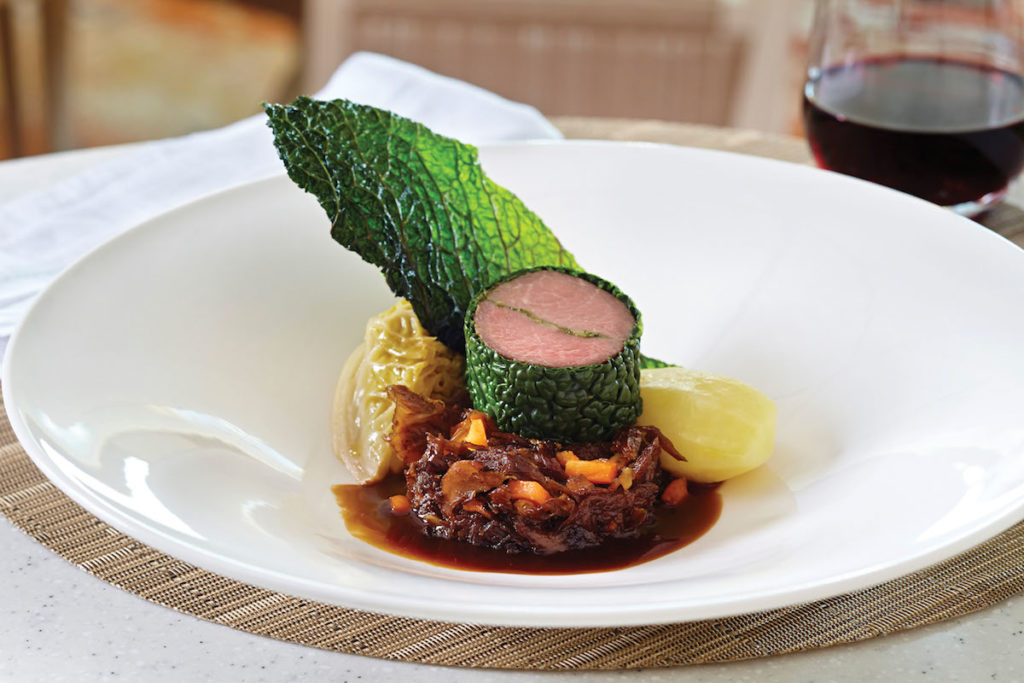 The dining experience is exceptional as well. There is a smorgasbord of belt-stretching palate pleasers on board and in fact it often feels that you are cycling from one meal to the next. There are buffet options and a casual dining area by the pool as well as specialty nights with menu inspired by the cruise's destinations. Another dining option not to be missed is The Chef's Table which is a gourmet dining experience with a multi couse tasting menu perfectly paired with wines from their extensive wine cellar.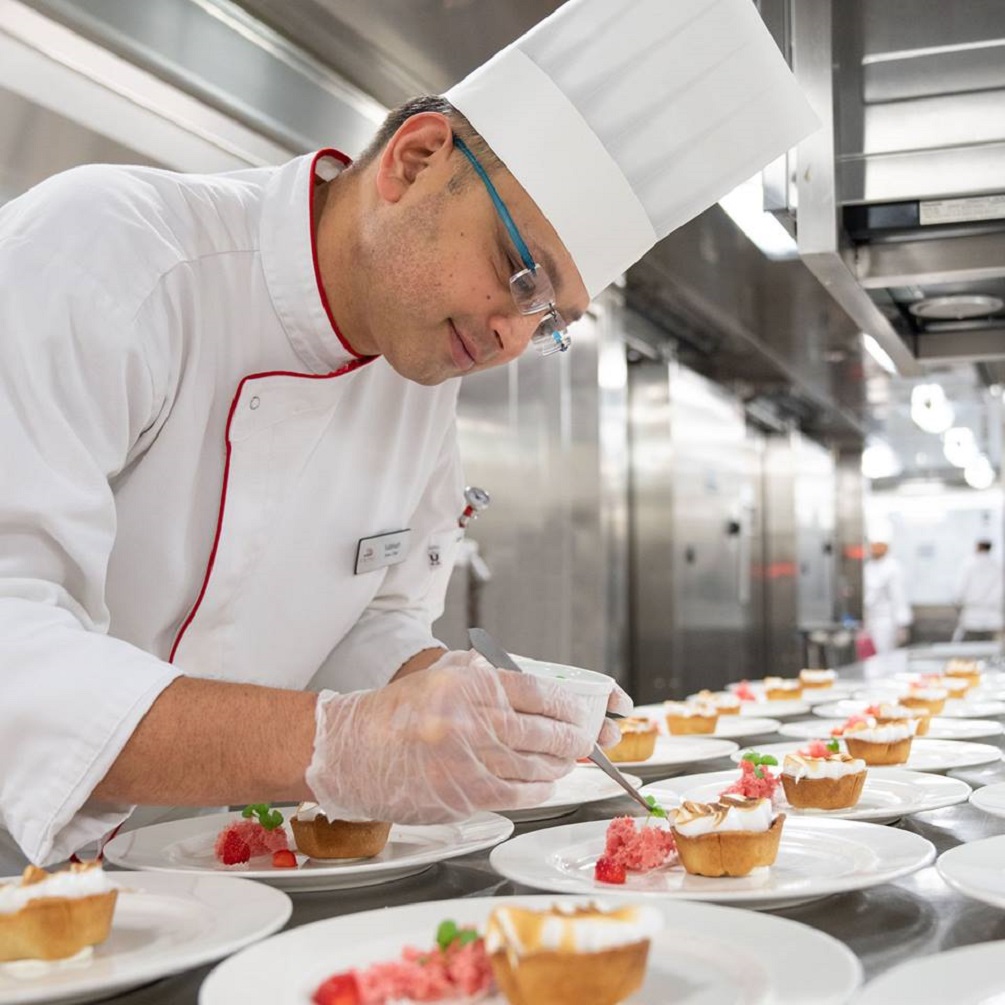 Manfreidi is their signature gourmet Italian restaurant and the cuisine is a delicious as a fine Trattoria in Tuscany. Not to be missed are the house made pastas, veal osso bucco, or the fresh catch of the day. One item sure to please is the bistecca Fiorentina which is a mouthwatering ribeye marinated for 72 hours in balsamic vinegar, brown sugar, and minced porcini mushrooms. The taste…..Mama Mia!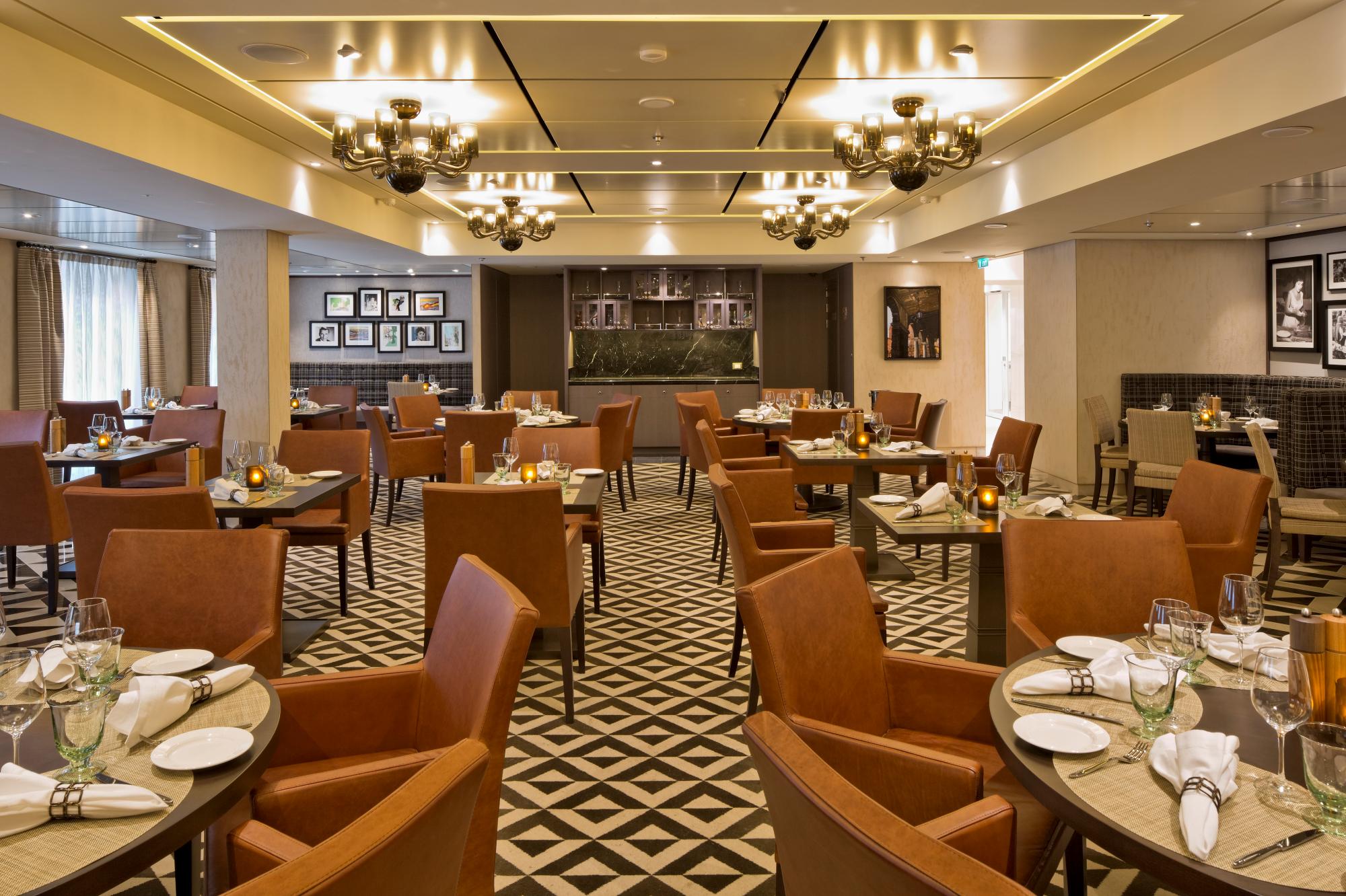 The wine pairings are exceptional as well with wines from around the world from France, Australian and even a South African pinotage perfectly paired with the one of their exquisite steaks. Wine, beer, and soft drinks are included at lunch and dinner or an upgraded liquor package is available as well.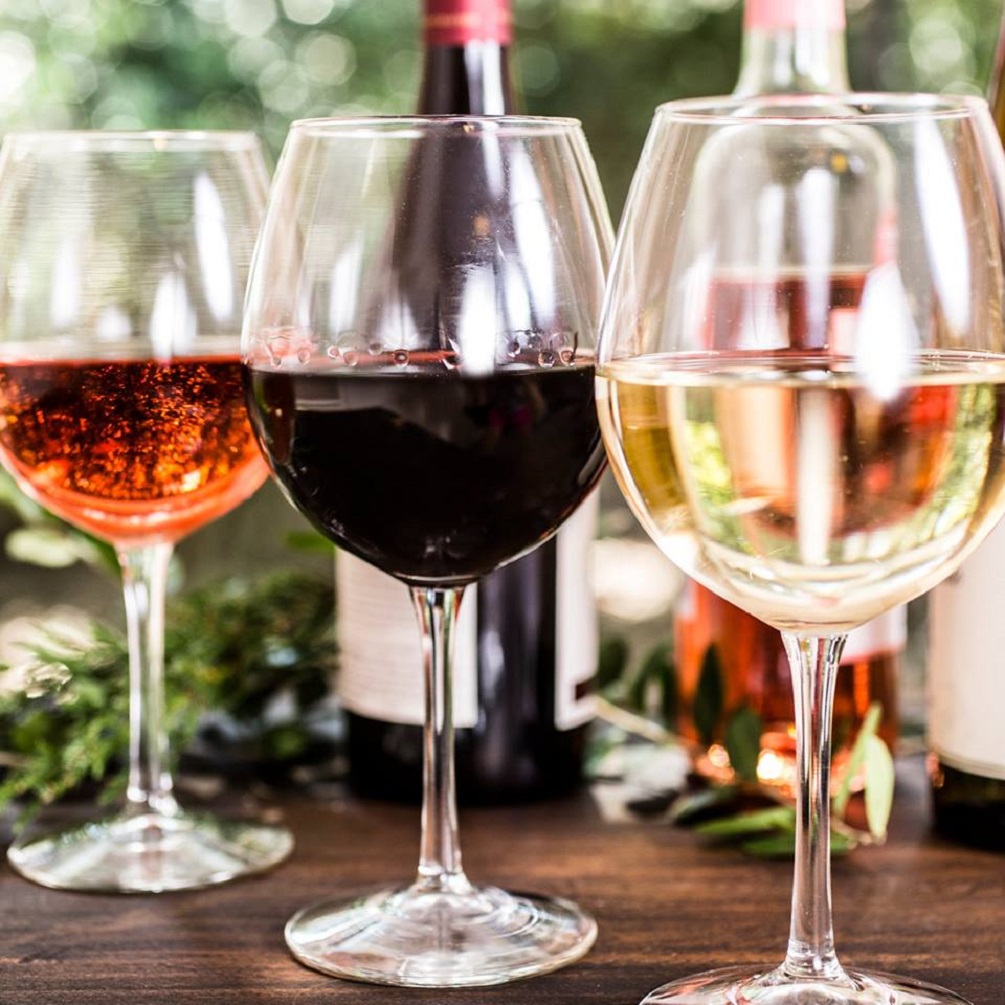 For the novice wine enthusiast as well as the seasoned oenophile, the cruise offered several wine exploration experiences and on board tasting classes. The course was led by the ship's head sommelier and included five vintages from prosecco, white and three red from around the world. It was a wonderful activity where guests learned about wine as well as had a chance to try a few of the vintages available on the ship which they may choose as an option for their next meal at sea.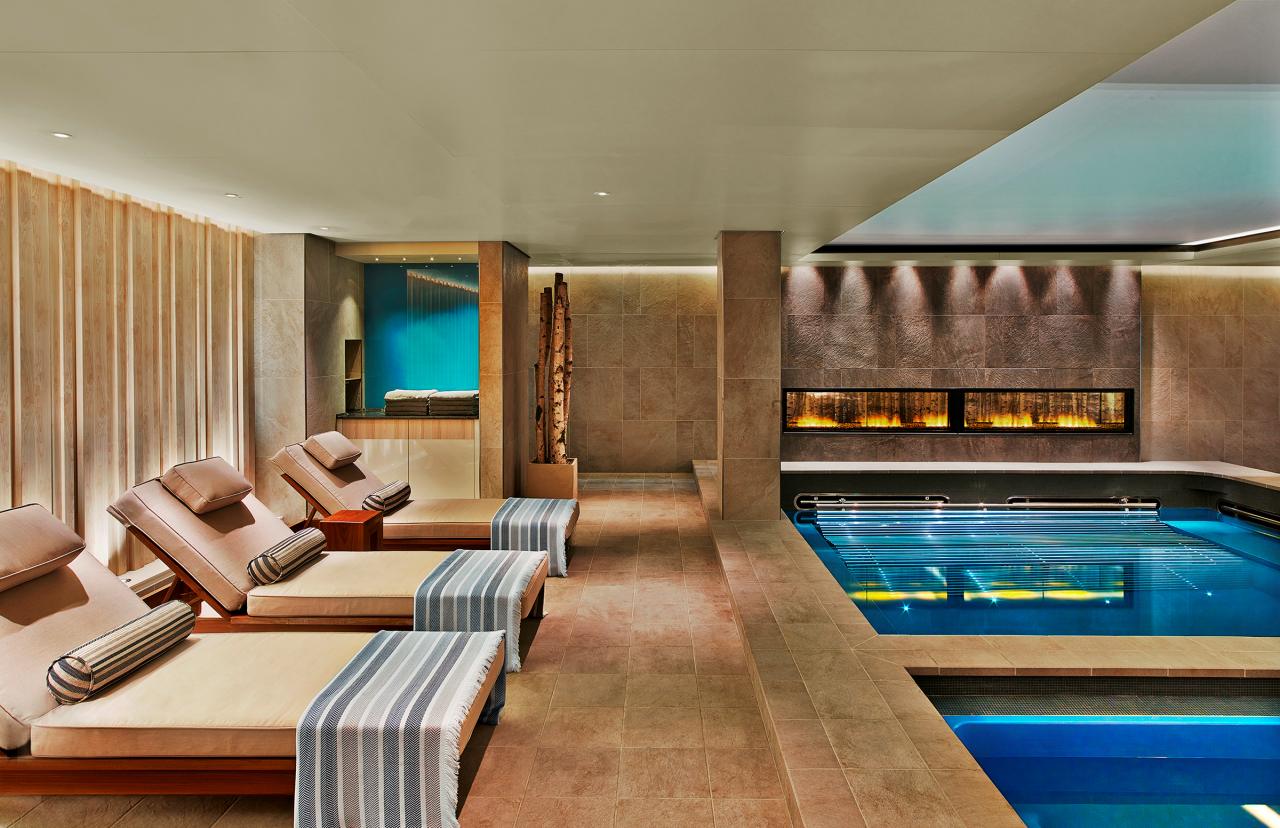 The next on the Viking's long list of "wows" is their spa. The LivNordic Spa & Wellness Center is far beyond what one would expect at sea and is more like a destination spa at a luxury wellness resort. The first rate facilities are what one would expect in a high end Scandinavians spa with a mineral water thalassotherapy pool, sauna, steam room, hot stone relaxation lounges and a unique Snow Grotto with actual snow. The tradition of Nordic bathing is to rotate between extreme hot and cold surroundings to shock and revive the body and stimulate circulation. Guests move from the wet and dry saunas as well as the iconic ice water bucket to really revitalize their bodies. What really pleases guests is that access to the spa facilities are included in the rate and at no extra charge. The spa does offer massages and beauty treatments for an additional charge. The Viking Star fitness center has all the latest equipment with the use of the fitness equipment and group classes are also free of charge.
The challenge with a Viking cruise is that there is so much going on all the time. Throughout the afternoon and evening, there are talented ship performers providing Las Vegas-style theatrical shows inspired by Beatlemania or by ABBA as well and an absolutely amazing tribute to Edith Piaf. Additionally, there are speakers that give the first rate lectures on business or international topics of the day as well as quench the thirst for more information on the art, culture, and history of the next destination to be visited.
There are countless reasons why we love cruises. The idea that you can experience exotic lands where everything is taken care of from the meals, entertainment, and the memorable excursions. The best thing is that all the hassles are removed so there is no drudgery of dealing with customs, packing and repacking, or figuring out what to do in the next port. Viking one of the new cruise companies that seems to do everything right on both their river and sea cruises. There's a reason why they won a cadre of top cruise awards from Conde Nast, Travel and Leisure and Cruise Critic. One itinerary that is sure to please is Viking Cruiseline's Mediterranean Odyssey and thirteen days of exploring those fascinating destinations from Barcelona to Venice.