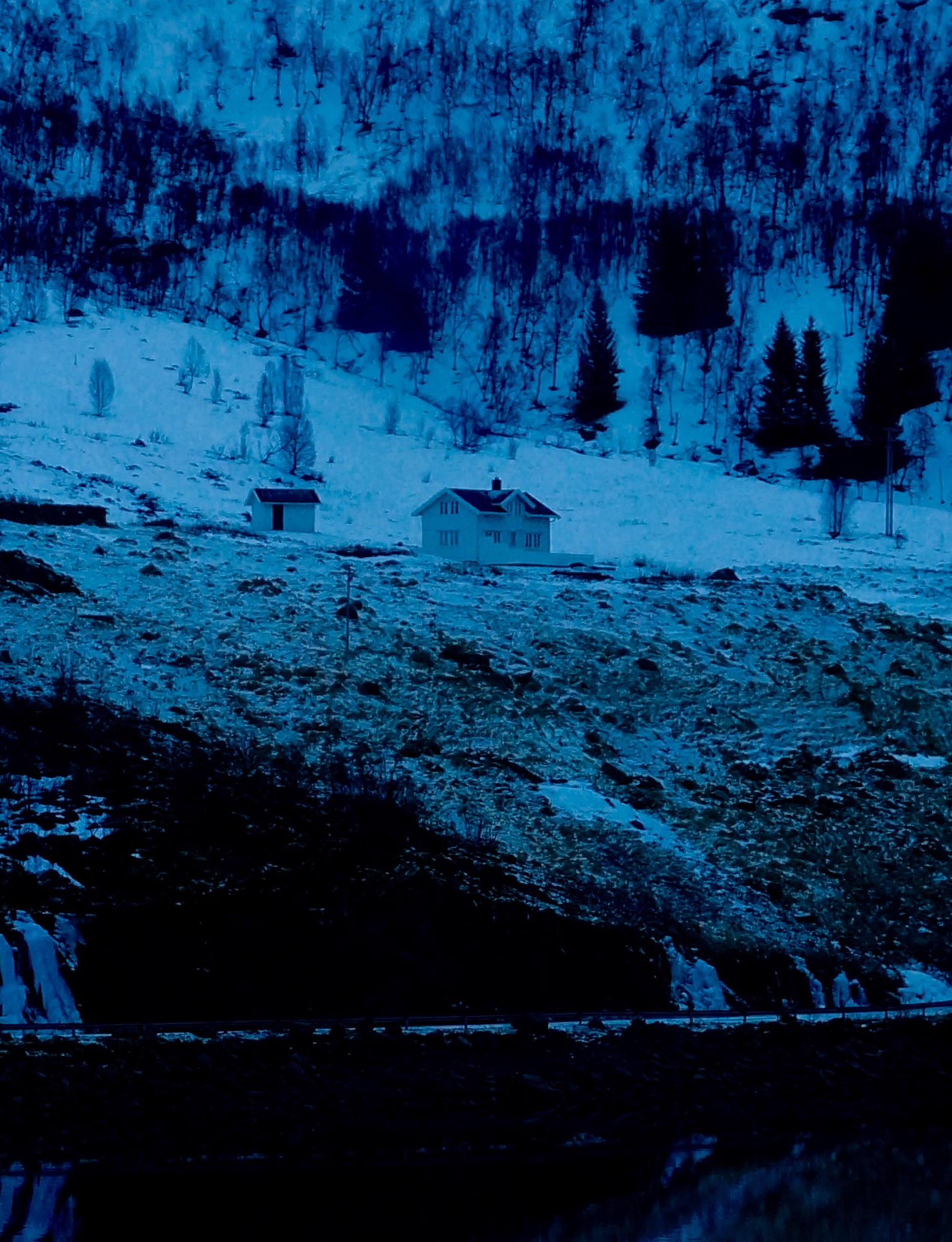 Susan Kime
It is hard to believe that 2019 is more than ½ over, the Autumn Solstice will be on September 23rd. Many are looking toward 2020, and those of us who follow trends reports – both quantitative and qualitative – are seeing fascinating trends followed by reliable and valid survey statistics.
I have collated a few emerging trends from Global Wellness Trends Report 2019 that discusses wellness and other trends, and GlobeTrender 2020, that discusses the future of travel. Some trends are similar, and indeed overlap, some are vastly different. The trend backstories seem to have a consistent, evolving luxury theme, moving from acquiring material things to acquiring multiple experiences, moving from going where all others go, to going places few ever see.
1. Nomadic and Adventure Travel
According to the GlobeTrender 2020 report, Morgan Stanley suggests that by 2027, more than 50 per cent of the US workforce will be freelance, up from 35 per cent in 2018, meaning more people than ever will be location-independent. They can work anywhere, vacation anywhere. Thus, the implication of this newfound independence is many millennials and younger are seeking unfixed living habitations, in living and in vacations.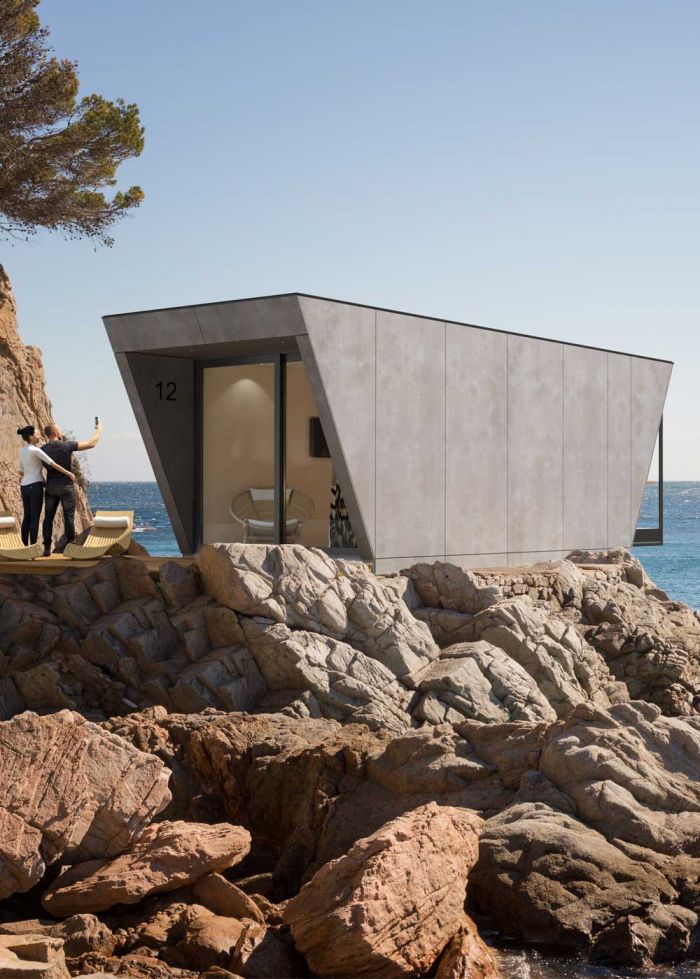 In-Tenta, Barcelona
So, rather than stay in luxury residences or hotels, the freedom and adventure-seeking nomadic millennials and others are staying in co-living home-share companies. Just a few examples: WeLive, The Assemblage, Roam, Lyf by Ascott. Others include Norn, a members' club home-share concept with venues in London, Berlin, Barcelona and San Francisco, with plans to open another 50 sites over the coming years. The Barcelona-based InTenta, develops modular hotel suites with huge windows and contemporary furnishings that can be placed in areas of natural beauty. Arkup Liveable Yachts are floating mobile homes that can be anchored in marinas or bays. Infinite Explorer, still in design, is a luxury train, created by S-B Architects, that will take travelers to distant U.S. locales, where they can have unique dining, wellness, and outdoor experiences.
Associated with the Nomadic travel trend is that of adventure travel – that combines eco-sensitivity with great adventure. Adventure travel consumer spending from outbound markets excluding Asia is estimated at $683 billion according to the Adventure Travel Trade Association (ATTA.) Although technical and risky activities still are a key segment of adventure travel's offering, adventure tour operators report that hiking is the most popular activity, along with cycling on e-bikes, as well as culinary and photography-focused trips. In terms of trip types, custom itineraries, remote destinations and trails and green/sustainable itineraries top the list.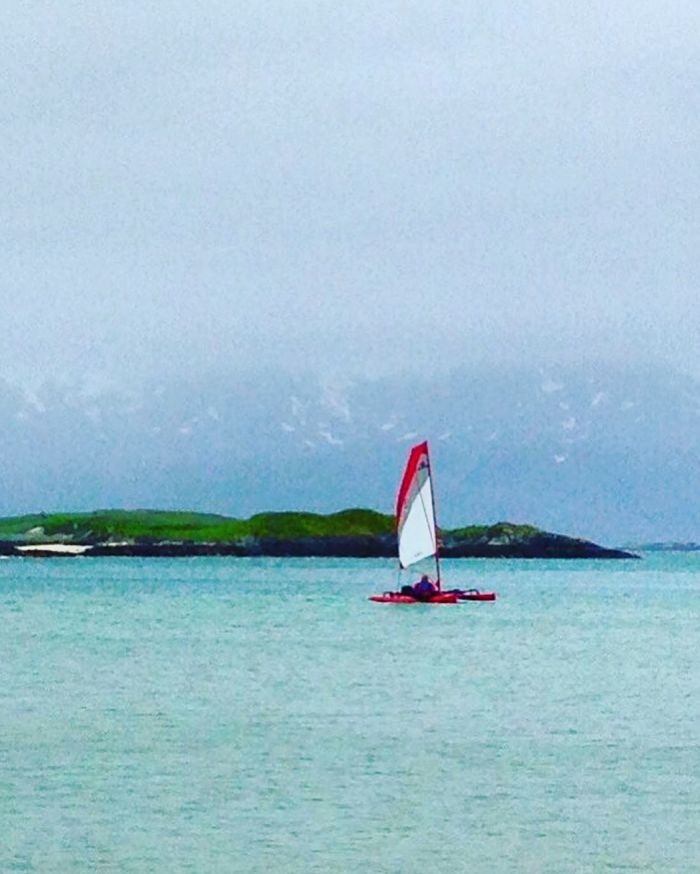 Susan Kime - Loftoens, Norway
2. Solitary Travel, Wellness Travel, and Glamping
According to the Global Wellness Trends Report, tourism expansion in the past years is highly concentrated. According to Euromonitor International, 46 percent of all travelers go to just 100 destinations. This stat defines the curse of over-tourism – and we have seen images: lines waiting on Mt. Everest, hundreds inside the Louvre waiting to get a good iPhone shot of the Mona Lisa.
The good news is, in order to circumvent the effects of over-tourism, new trends are now emerging that are slowly mitigating these negative, invasive effects.
Recently, the Wall Street Journal published an article on those who seek, find and pay well for travel experiences to isolated places, and they do mean isolated, in terms of truly undiscovered, and unspoiled. Much of the appeal is a chance to escape the hordes of mass tourism that have made many traditional destinations nearly unbearable.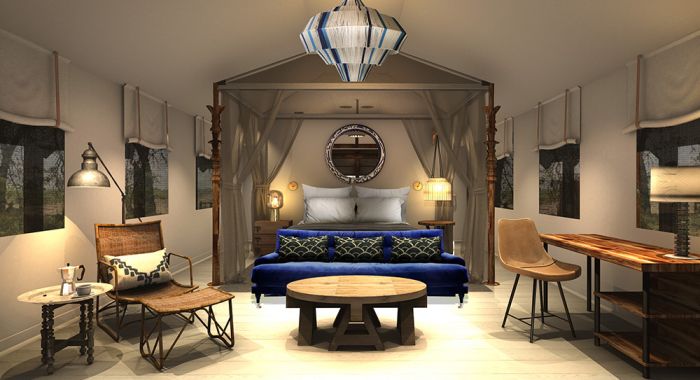 Luxury Frontiers - Elephant Lodge, Bostwana
These experiences reflect the same yearning for escape that has given rise to glamping, or glamorous camping—the trend featuring tented accommodations with five-star amenities -- air conditioning, high thread-count sheets and exceptional cuisine. Luxury Frontiers is one of the most elegant and diverse in terms of destination, from Costa Rica to Africa. It is said, according to a recent New York Times article on glamping, that this type of adventure travel will become a $1 Billion dollar business by 2024 or sooner
Another antidote to over tourism is the focus on wellness. A considerable number of countries are focusing on developing a wellness dimension as part of their national tourism development/marketing strategies. And it cannot be forgotten that, according to the Global Wellness Institute, by 2020, next year, wellness tourism will be a $4.6 billion dollar industry.
S-B Architects, Spa Area, Rancho Valencia
The Wellness trend is growing exponentially, due to branded hotels, like Accor for example, taking advantage of their often intrinsically beautiful locations to offer more outdoor activities. Experiencing nature, both in new hotel and spa design, bringing the outside in, and the inside out is becoming another new luxury trend. Combining this with the desire for nomadic freedom, greater wellness, are all prescriptive assets of the new paradigm of luxury travel. But there is one more trend worth noting.
3. Space Tourism
Space, the ultimate unexplored territory, may soon become the number one destination for nomadic travel and for adventure travel also. It has been said that the 2020's, this new travel industry will emerge that encompasses commercial sub-orbital flight and, later on, intergalactic hotels.
At the end of 2018, Virgin Galactic successfully sent a crewed aircraft to the edge of space. With the test-flight behind them, Richard Branson plans to send commercial passengers to space sometime in 2020-21. Tickets cost $250,000USD and about 700 paying customers have already proffered a deposit.
Amazon founder Jeff Bezos also wants to take the paying public into space. His project Blue Origin launched its tenth test flight in January 2019 and aims to shuttle space tourists from the earth's gravitational clutches in the next years. In 2023, Space X wants to transport Japanese billionaire Yusaku Maekawa on a trip around the moon.
Meanwhile, NASA will soon start selling passenger tickets to the International Space Station from 2020. Stays will cost about US$35,000 a night. Flights will be provided by Space X or Boeing. NASA also hopes to put another human on the moon in 2024.
As 2020 approaches, whether on the ground in co-shares, in the elegant tents of Costa Rica, or in mindfulness spas of Cambodia and Thailand, or in Space, these trends bear watching. The needs and ants of travels are changing, as they are aware that the world is too much with them. Stay tuned.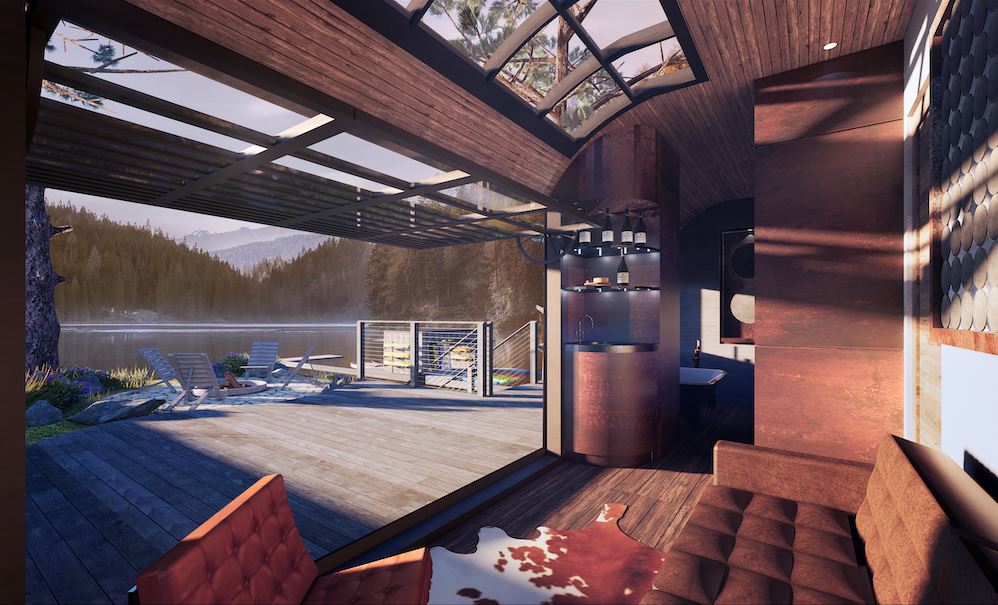 Infinite Explorer created by S-B Architects
Manshausen Seacabin Northern Norway.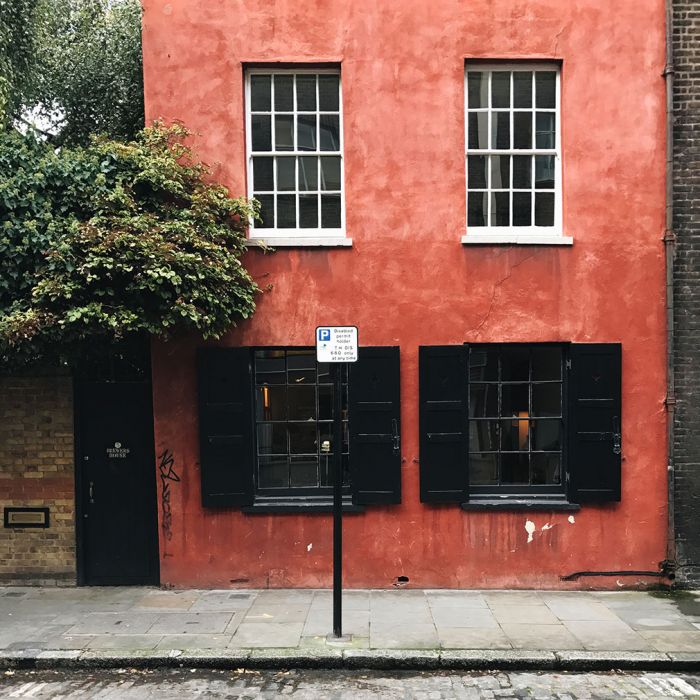 Norn Co-Living Space, London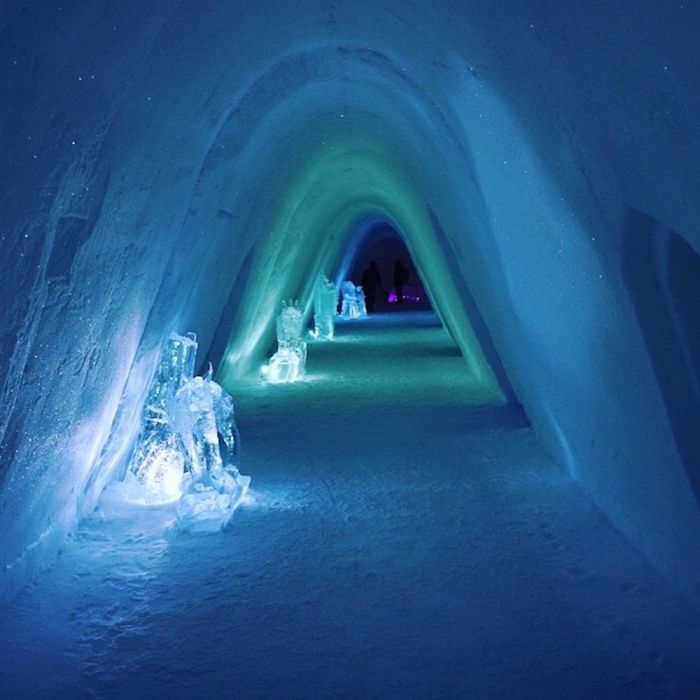 Susan Kimes - Inside the Kirkenes Snow Hotel, Norway