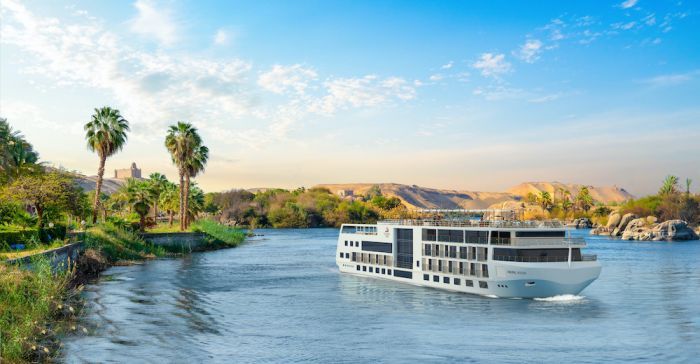 Viking Cruises/ Viking Aton On The Nile
Viking® (www.viking.com) recently, (January 26, 2021), announced an expansion of its Egypt fleet with Viking Aton, a new state-of-the-art river vessel. Inspired by the design of the Viking Longships, and built specifically to navigate the Nile River, the Viking Aton, currently under construction, is scheduled to debut in September 2022.
Sailing on Viking's Pharaohs & Pyramids itinerary, the new vessel will join Viking's existing Egypt river fleet, which includes its identical sister ship Viking Osiris and Viking's first owned and operated ship on the Nile, Viking Ra.
"Egypt remains a top destination for many of our guests who are inspired to discover the rich history and beauty of the region," said Torstein Hagen, Chairman of Viking. "The addition of Viking Aton is a reflection of our continued investment in Egypt; we look forward to introducing the country's vast cultural treasures to even more Viking guests in the future."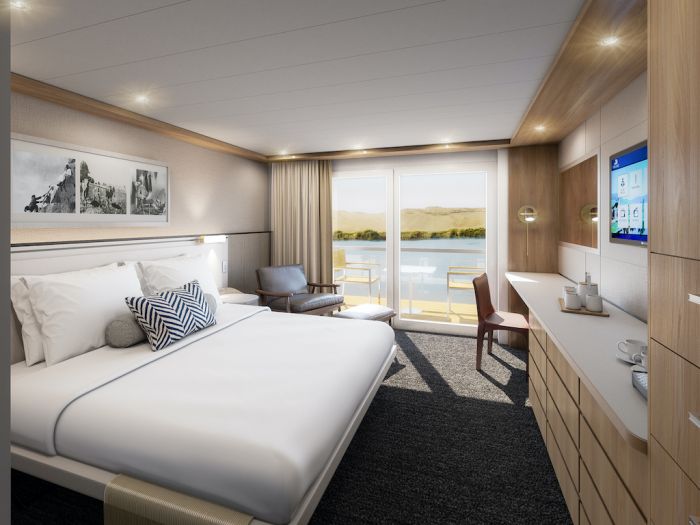 Viking Cruises
Viking Aton Veranda Stateroom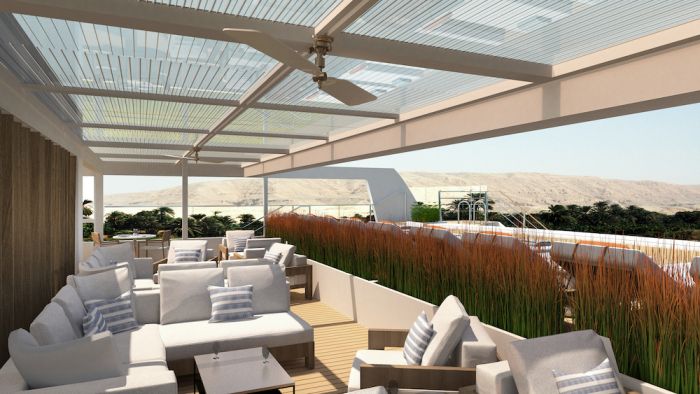 Viking Cruises
Hosting 82 guests in 41 staterooms, Viking Aton will be a state-of-the-art ship with the clean Scandinavian design for which Viking is well-known.
Viking Aton's features include all outside staterooms with river views; suites with two full-size rooms and verandas; a pool and sun deck with 360-degree views; Viking Lounge with floor-to-ceiling glass doors; and Viking's Aquavit Terrace, ideal for al fresco dining and indoor/outdoor viewing along the Nile River.
Viking is the first and only Western company to build, own and operate ships on the Nile.
During the 12-day, Pharaohs & Pyramids cruise itinerary, guests begin with a three-night stay at a first-class hotel in Cairo, where guests can visit iconic sites -- the Great Pyramids of Giza, the necropolis of Sakkara and the Mosque of Muhammad Ali.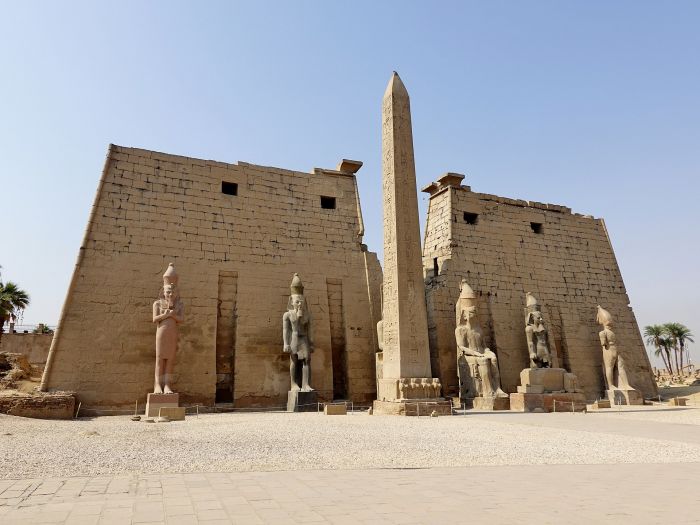 Wikipedia/ Temple at Luxor
Temple at Luxor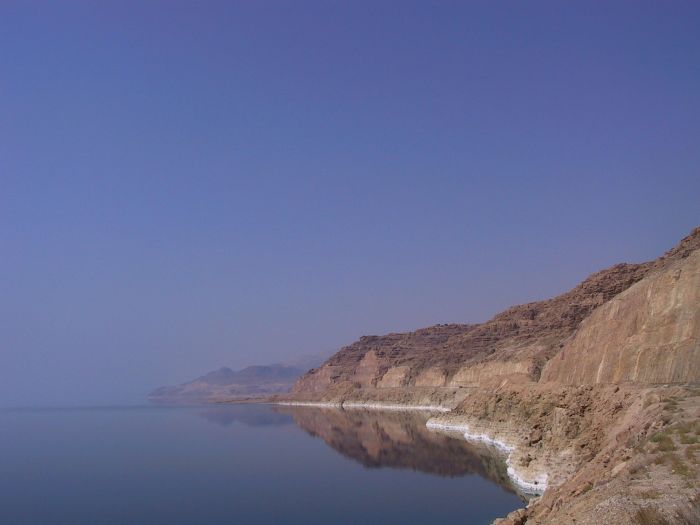 Wikipedia
Dead Sea from shores of Jordan
Guests then fly to Luxor, where they visit the Temples of Luxor and Karnak before boarding a Viking river ship for an eight-day roundtrip cruise on the Nile River, featuring Privileged Access® to the tomb of Nefertari in the Valley of the Queens and the tomb of Tutankhamen in the Valley of the Kings, and excursions to the Temple of Khnum in Esna, the Dendera Temple complex in Qena, the temples at Abu Simbel and the High Dam in Aswan, and a visit to a Nubian village, where guests can experience a traditional elementary school.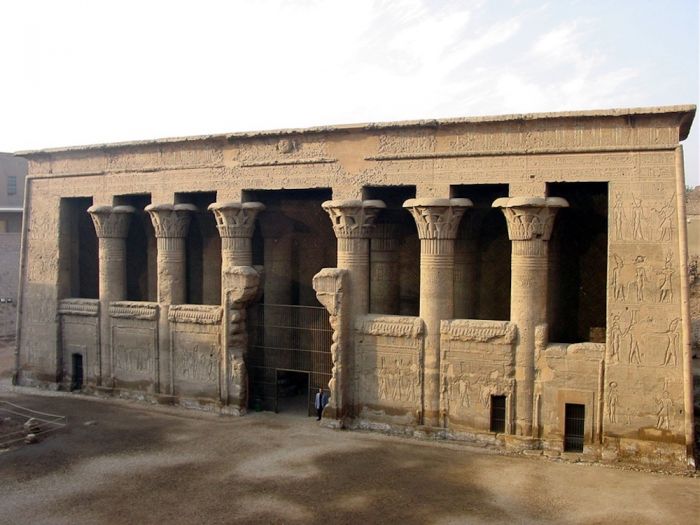 Wikipedia/John Campana, Photographer
Esna Temple, Luxor, Egypt
Finally, the journey concludes with a flight back to Cairo for a final night in the ancient city.
For guests wishing to extend their journeys, Viking also offers pre and post-cruise extensions that provide Privileged Access to unique archives and exhibits. These allow guests to retrace the steps of the world's most famous Egyptologist, Howard Carter, and his benefactor, the 5th Earl of Carnarvon.
Guests on the five-day British Collections of Ancient Egypt extension will begin the journey in London, where they will meet their Viking Tour Director, an expert Egyptologist, and experience Privileged Access to two museums: first a private, early morning visit to the Egyptian Collection at the British Museum before it opens to the general public – and then a visit to the home and personal museum of world-renowned architect, Sir John Soane, where the tour will be illuminated by candlelight, a re-enactment of how Soane entertained guests and showcased his exquisite collection of Egyptian antiquities, including a 3,000-year-old Egyptian sarcophagus.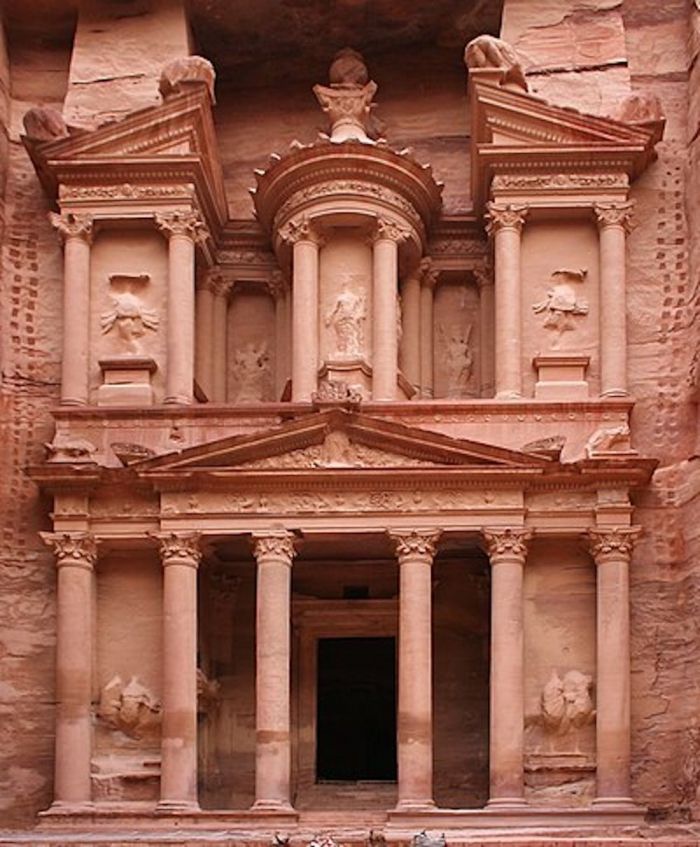 Wikipedia./ Treasury, Petra
Guests will also visit London's Petrie Museum, which houses more than 80,000 artifacts from ancient Egypt and Sudan. In Oxford, guests will visit the Ashmolean Museum, one of the oldest in the world, and home to a varied collection of Egyptian mummies and art – and go behind the scenes at Oxford University's Griffith Institute, where they will enjoy a Privileged Access visit to see Carter's archives, which detail the discovery of Tutankhamun's tomb.
Lastly, guests will have further Privileged Access with an exclusive visit to Highclere Castle – the country seat of the Earl and Countess of Carnarvon – to view the Earl's private collection of Egyptian artifacts, as well as archives and exhibits not normally accessible to the public.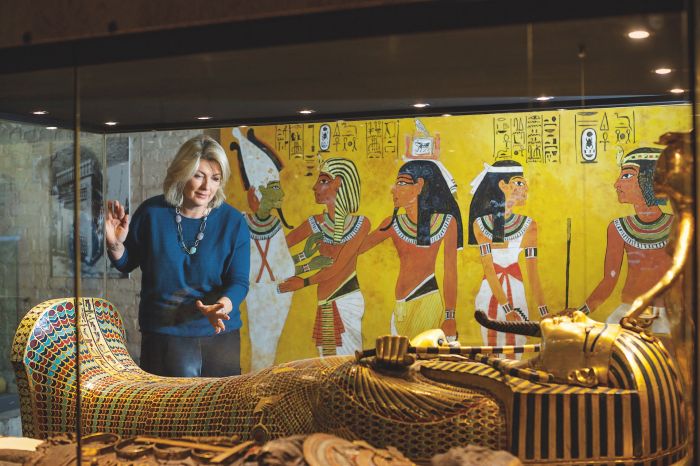 Viking
Lady Carnavon at Highclere Castle's Egyptian Collection, part of Viking's Pre-Cruise Privileged Access Itinerary
Additional offerings include a Pre-Cruise Extension in Jerusalem where guests will explore the ancient history and vibrant culture of Israel's fascinating capital and a Post-Cruise Extension to Jordan – Petra, Dead Sea & Amman to view Roman antiquities at Jerash, Crusader-era castles at Kerak or Shobak and experience the lost city of Petra, a UNESCO World Heritage Site.
For the guests who partake of this journey, they shall be uniquely rewarded by seeing the origins of major civilizations, as well as the areas where many great religions of the world commenced. By experiencing such beginnings, they may also gain greater understandings of human history –in all architectural, spiritual and social dimensions.