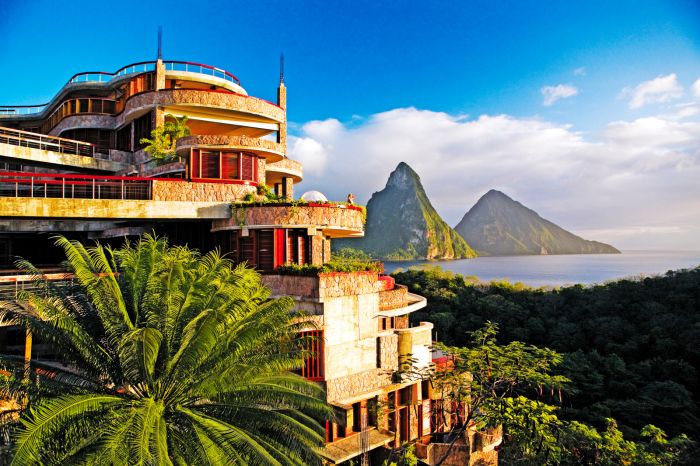 (credit: Jade Mountain)
When the bespoke traveler plans their next getaway, they are looking for more than just five-star amenities and an insight into local sites and restaurants. The modern traveler wants something unique and special that can only be found at certain locations around the world. A story to share long after the trip and a memory that can be uniquely tied to a certain place. For all the globetrotters looking for dedicated staff that go beyond simply making dinner reservations or securing tickets to a show, here are eight memorable hotel concierge experiences that are truly one-of-a-kind.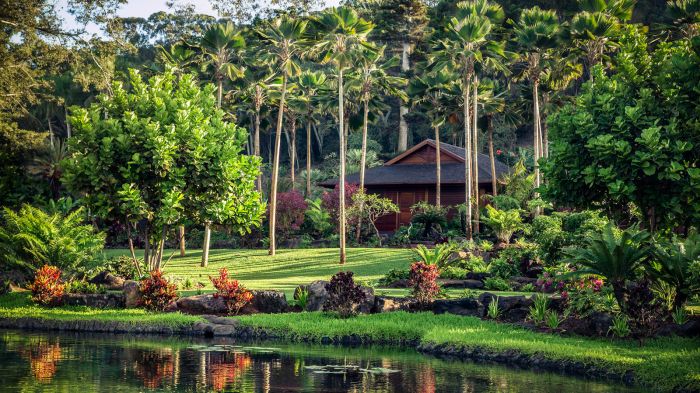 (credit: Robb Aaron Gordon)
Sensei Lana'i, A Four Seasons Resort's "Sensei Guide"
With an emphasis on healthier living through the Sensei Way, Sensei Lana'i, A Four Seasons Resort, educates and encourages its guests to achieve three simple paths for everyday living: move, nourish and rest. Set within the secluded island's 90,000 acres, the luxury wellness retreat distills preventive health science, data and research throughout every aspect of the resort from accommodations, spa treatments, design, recycling program and more. On-site Sensei Guides who curate personalized itineraries with the goal of guiding guests towards greater wellbeing and aligning actions with intentions no matter where a guest is on their wellness journey. From instructions in nutrition, exercise, lifestyle practices and more, as well as a selection of spa treatments, outdoor classes and outdoor activities, guides begin their intake through a pre-arrival questionnaire which then allows the Guides to craft personalized itineraries. Paired with dining crafted by Sensei by Nobu and spa experiences are conducted within one of the ten private spa 'hales', meaning "home" in Hawaiian, guests are encouraged to explore a healthy way of living.
(credit: The Shelbourne)
The Shelbourne Hotel's Genealogy Butler
Capitalizing on the ban of international travel due to the pandemic, The Shelbourne now offers its genealogy consultation services virtually. Helen Kelly, the world's only Genealogy Butler, is accessible beyond the walls of the prestigious hotel for those interested in a virtual meeting to unravel their Irish heritage. For nearly 200 years, the hotel has been perfectly positioned in the heart of Ireland's capital, Dublin, making it primed for this unique offering. With a nod to its own history and distinguished address, The Shelbourne has made it possible for avid travelers to still get a virtual taste of Ireland through this program. Kelly, who is a leading genealogist and member of the Accredited Genealogists of Ireland, makes it possible for those in search of their Irish born ancestor's family history to go on an adventure back in time. For 799€ ($950), future guests will meet with Ms. Kelly virtually for 60 minutes and also receive a voucher for a stay at The Shelbourne where they can continue their research once it is safe to travel internationally again. Virtual Genealogy Butler consultations are available a la carte for 180€ ($218).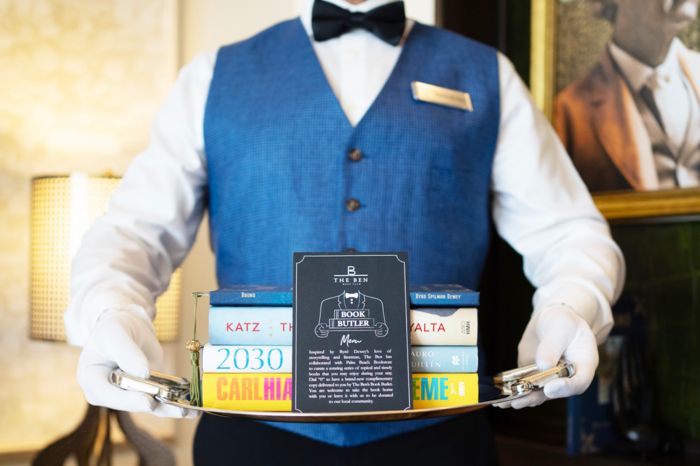 (credit: photographer Jente Gees)
The Ben West Palm, Autograph Collection "Book Butler Program"
Downtown West Palm Beach's only waterfront hotel The Ben West Palm, Autograph Collection is presenting a sophisticated butler experience to its guest. Built and designed on the premise of 'Creative, Convivial & Cultured', the hotel's "Book Butler Program'' hits all of the C's with a first-of-its-kind program. From their in-room Book Butler menu, hotel guests can select a complimentary brand-new best-selling book which will be hand delivered to the room by the hotel's resident Book Butler. In partnership with The Palm Beach Book Store, the Book Butler Program pays homage to the rich literary history of the hotel and selects titles that are not only timely and topical, but also are aligned with the subjects and passions shared by best-selling author & celebrated local columnist, Byrd Dewey.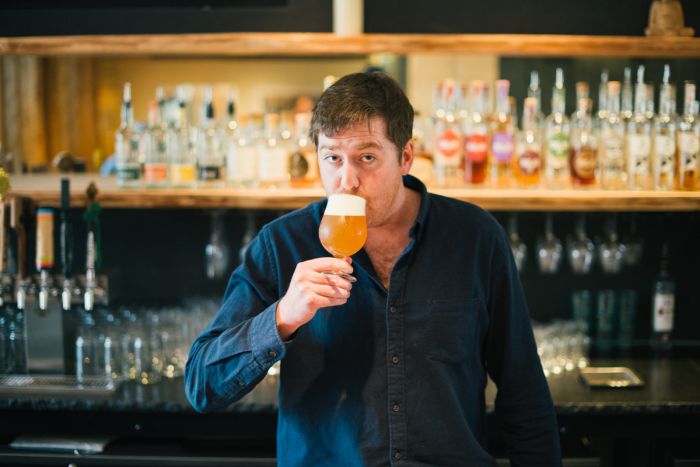 (credit: courtesy of Hotel Vermont)
Hotel Vermont's "Beer Concierge"
Known for its world-class beer scene, Vermont has welcomed travelers to have a sip of everything from unique craft beers, sours to New England style IPAs. Located in downtown Burlington the rustic yet modern Hotel Vermont is one of the top boutique hotels in the area. Taking advantage of its location and proud of its beer heritage, Hotel Vermont presents Matt Canning, the self-proclaimed world's first beer concierge. Every weekend you can find Matt chatting up guests about how to navigate Vermont's most sought after breweries. Whether it is hosting educational sessions and tastings or guiding guests about how to navigate Vermont's most sought after breweries, guests will have a hoppy experience for which they will never forget.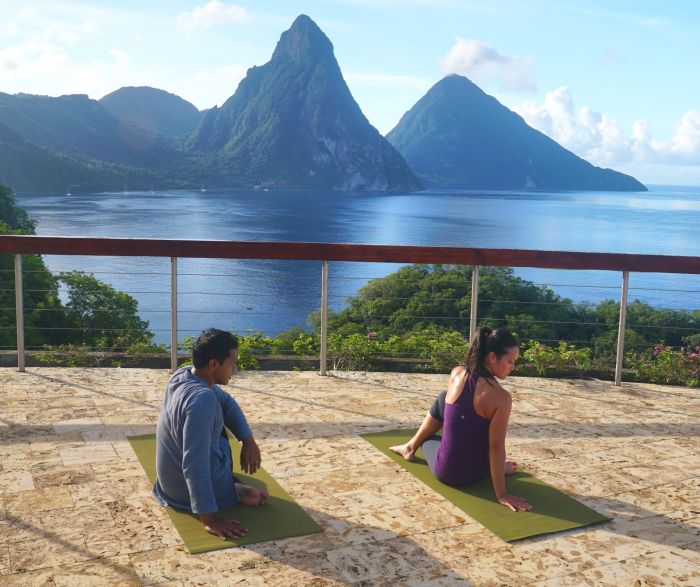 (credit: Jade Mountain)
Jade Mountain's "Wellness Concierge"
Known for its three-walled, oversized guest 'Sanctuaries', Jade Mountain is one of the most breathtakingly beautiful resorts in the Caribbean. While each Sanctuary features a private en-suite infinity pool and 24/7 butler service, the property recently launched a Wellness Concierge program led by their very own Wellness Guru, Nelson Chako. Designed to help guests reconnect with nature and kick-start their spiritual journey, Chako brings his decades worth of experiences and studies in yoga and Ayurvedic healing to guests first-hand. Guests who opt for this service start by taking a Dosha Quiz that gives a breakdown of their Ayurvedic mind-body type and then from there, Nelson will work with the guest to recommend nutrition plans, yoga stretches, and Ayurvedic spa treatments. Along with knowing if they are vata, pitta, or kapha, Nelson explains how to incorporate healthy practices into daily life back home.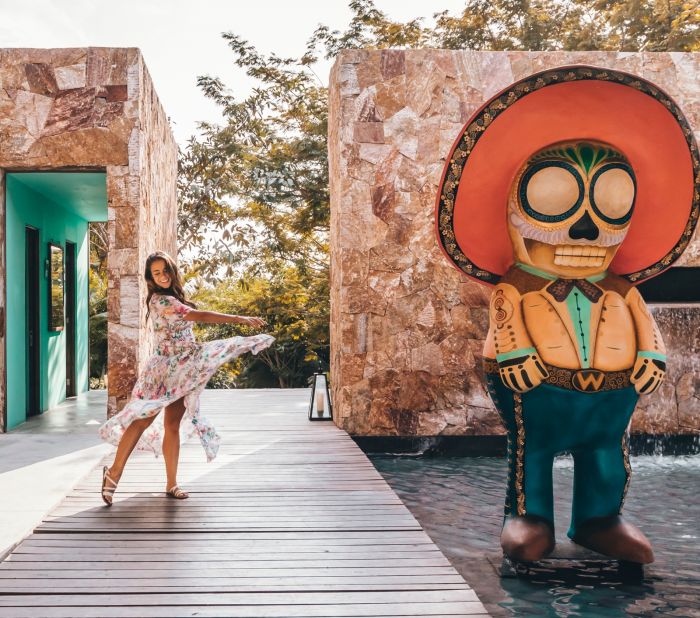 (credit: W Punta De Mita)
W Punta de Mita's "Instagram Concierge"
Providing a refreshing twist on resort travel with light-filled rooms and suites on the shores of the Pacific, W Punta de Mita is a chic beach resort located on one of Mexico's best surf breaks. As the resort pays homage to Punta de Mita's profound cultural history with displays of artistry of the indigenous Huichol peoples throughout the resort, it also is helping guests step up their selfie game with a brand new Instagram Concierge program. The combination of the picturesque beach and the resort's bright, bold, colorful decor presents the perfect backdrop for souvenir-worthy photos that will make friends back home jealous. Prior to their visit, guests email a link to the concierge who then responds with an infographic map marked with the most Instagram-able spots on property, based on their interests and aesthetic.
(credit: La Peer Hotel @LaPeerHotel)
Kimpton La Peer Hotel's "Crush it Concierge"
Hidden on a quiet little street in bustling West Hollywood, Kimpton La Peer Hotel presents an inviting oasis with a modern Californian twist. While staying in one of the 105 distinctive hotel guestrooms or suites, hotel guests have the option of adding two concierge amenities to elevate their stay. First is the Champagne Concierge which pairs the Veuve Clicquot champagne with tasty treats; but the more unique offering is their Wellness Concierge. Launching April 16, 2021, the hotel is focusing on providing its guests exclusive access to a weekend called Crush Camp with partnering gym, DOGPOUND. The unforgettable and spirited weekend is filled with off-site classes at DOGPOUND, hikes in LA, sound baths, facials, vegan dinners, stretch therapists, mini steam rooms prepared for each guest, foam-rolling classes, prepared meals, nutrition education and inspiring speakers.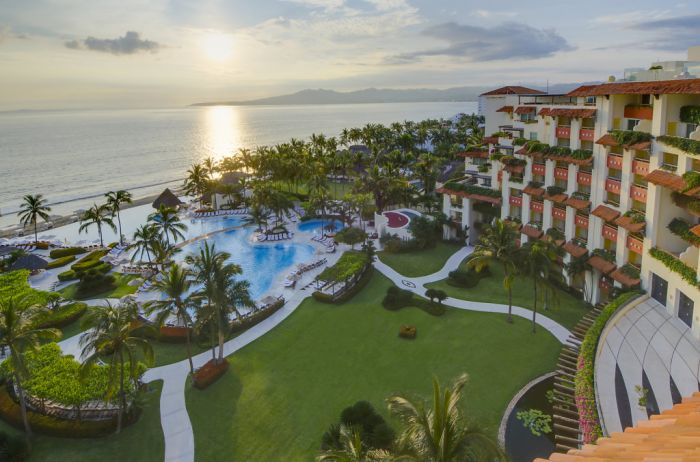 (credit: Courtesy of Velas Resorts)
Grand Velas Riviera Nayarit's "Detox Concierge"
Helping travelers disconnect and unplug while at the resort, one device at a time, Grand Velas Riviera Nayarit's Detox Concierge is tasked with the all-important duty of 'cleansing' each visitor's suite. Aiming to provide a different kind of vacation experience for families and couples, one that encourages them to power down, disconnect from the world, and focus on enjoying quality time with one another, the concierge removes all electronic devices from the suite and puts personal electronic devices (phone, laptop, iPad, PSP, etc.) in the hotel safe. Guests opting to participate in the digital detox program can trade-in their electronics for complementary activities and are given a bracelet in exchange for their electronics. Those who choose this program must earn a total of four activity bracelets (one for each day of the detox) in order to receive their electronics back.