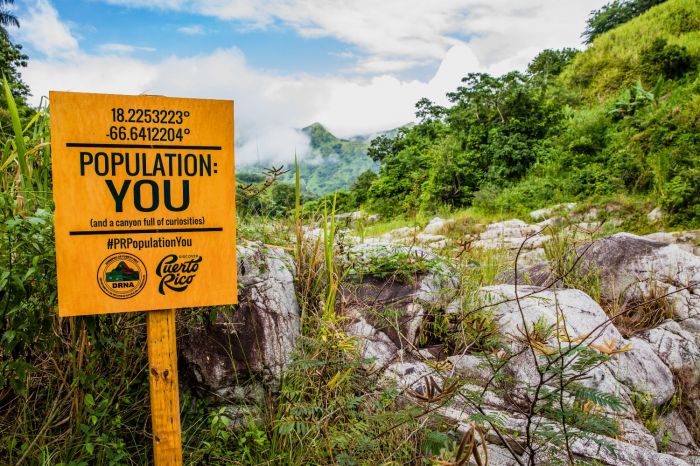 (credit: Discover Puerto Rico)
With year-round sunshine and beautiful beaches (nearly 270 miles worth) and crystal-clear waters, Puerto Rico is an archipelago with inhabitants living on only three of its 143 islands, cays, islets, and atolls. The island territory is only 100 miles long and 35 miles wide (8,870 square kilometers) - about the size of the state of Connecticut - and it is one of only two islands (Guam being the other) where U.S. citizens do not need a passport to visit.
Considered one of the world's oldest colonies (since 1917 it has been a U.S. territory with its own publicly elected officials) with two of the oldest churches in the Americas, some of its other gems include El Yunque, the only tropical rainforest in the US Forest Service, Cavernas del Rio Camuy, the largest cave network in the Western hemisphere to name a few. To encourage travelers to discover the Island's most remote and under-visited gems, Discover Puerto Rico, launched a new travel content series, "Population: YOU!".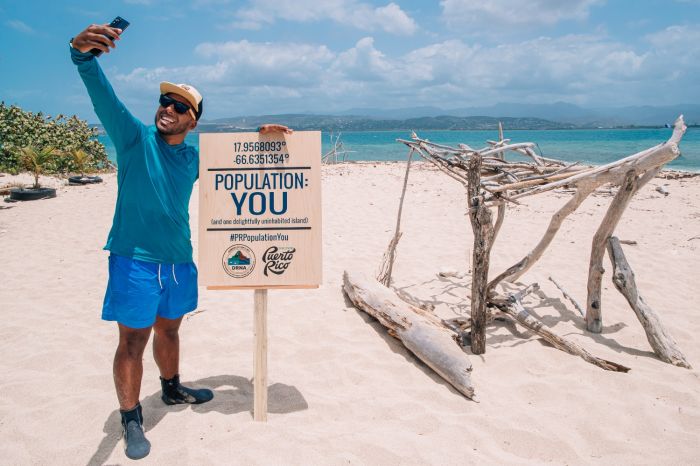 (credit: Discover Puerto Rico)
This series is perfect for the adventures and ever-curious traveler as the Island's non-profit Destination Marketing Organization (DMO), has identified eight under-discovered locations in its unparalleled and vast natural offerings. Engineered to present travelers the opportunity to explore more of the outdoors and less populated attractions, Population: YOU! signage has been installed with GPS coordinates for travelers looking to truly explore off-the-beaten-path gems.
"Through 'Population: YOU,' we encourage the exploration of the Island's natural resources safely and responsibly. American travelers will quickly realize that Puerto Rico has the allure of an exotic destination with the ease and convenience of not needing a passport," said Brad Dean, CEO of Discover Puerto Rico.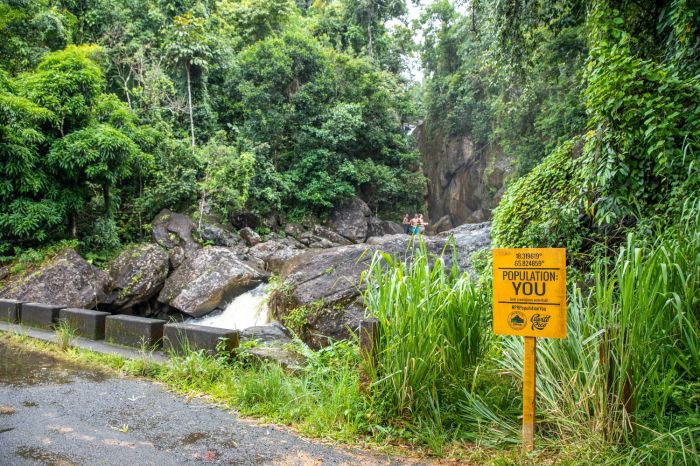 (credit: Discover Puerto Rico)
While the names of these destinations have recently been revealed, the signs are up for travelers to visit, many can only be discovered by foot or by sea and each destination is marked with a sign with latitude and longitude coordinates and a clue to help would-be explorers find their way to the markers. Through Discover Puerto Rico's website, Facebook, and Instagram pages, followers will be given coordinates to follow. To tease travelers all that has been released is that the locations include: a wondrous waterfall, a forest of pristine pinecones, a canyon full of curiosities, an off the beaten path beach paradise, a delightfully uninhabited island, a few singing coquís, an occasionally accessible beach cave and a couple of curious seagulls.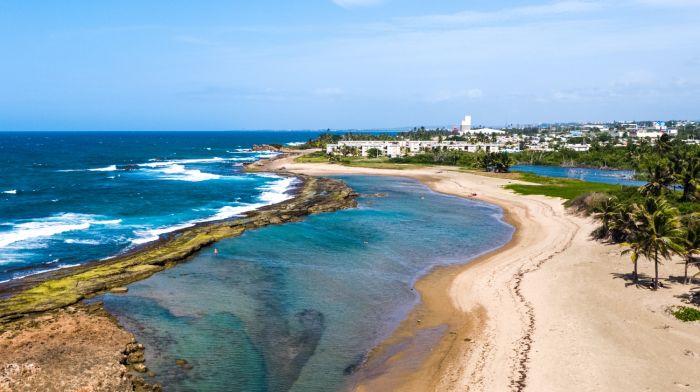 (credit: Discover Puerto Rico)
"Our Island truly has so much to offer and this program by Discover Puerto Rico brings awareness of our natural wonders that can be found throughout the Island,' said Rafael Machargo Maldonado, Secretary of Department of Natural and Environmental Resources (DRNA).
Outside of these eight distinct locations, Puerto Rico has a plethora of natural offerings for travelers to explore, including three of the world's five bioluminescent bays, stunning pink salt flats and more. This U.S. territory is located just 980 miles off the shores of Florida and is an easy jaunt - although you feel miles away - where there's no passport, currency exchange, or new phone plan required for Americans.