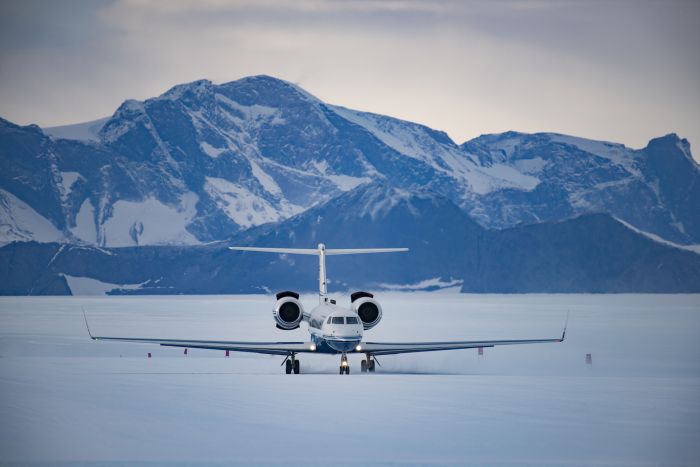 Kelvin Trautman
Antarctica is a remote, frozen continent, indifferent to humans, but very much alive to more amenable species: Gentoo and Emperor penguins, Weddell fur seals, Sperm, Killer and Antarctic Blue whales, and a vast assortment of bird species, including many species of Albatross and Petrel.
Though this continent remains encased in a four-kilometer-thick ice sheet, its siren call has attracted many explorers of the 19th and early 20th centuries -- Shackleton, Byrd, Perry, all heeding the song of ultimate adventure, "to strive, to seek, to find and not to yield."
And luxury, until recently, had nothing to do with great adventure. But now, in the 21st century, it has much to do with it.
The quest for unique experience has taken the place, for many, of acquisition of commodity. One can buy only so much jewelry, but one can also buy a transformative experience that lasts in memory, and in legacy, forever. Many are choosing the latter.
White Desert is an Australian travel group that specializes in unique, transformative travel, combining high-end luxury with unique Antarctic adventure.
Whereas many Antarctic cruises sail through the often furious Drake passage, a place where Atlantic and Pacific clash, White Desert flies private jets onto a more northerly area of the continent, landing peacefully on a landing strip near the two camps that comprise the White Desert experience.
The flagship eco-camp, named Whichaway, was founded in 2005, and sits on the shores of one of the freshwater lakes of the ice-free Schirmacher Oasis. It is there that heated polar "pods" were built. The newest eco-camp is Wolf's Fang, opened recently, also with heated pods, and is located in the Drygalski Mountains. This camp is said to be for the more adventurous clients.
At both camps, trekking, rope walks, photographic safaris, and zip-lining can be accessed. But within walking distance from Whichaway, lies an intricate cave system that can be explored in Winter. In Summer, trekkers can explore meltwater rivers, and ice ridges – all a startling blue-- that lie below the camp. At Wolf's Fang, many take advantage of exploring the Drygalski mountain range as they climb ice, do skidoo safaris, as well as abseiling (rappelling) and summiting of the Drygalski mountain peaks.
But beyond these, are experiences unique to White Desert. One is the South Pole excursion where guests actually fly over the high polar plateau in an unpressurized Basler aircraft, to the true meeting of the world's north, south, east, and west longitudes. The other is the journey to visit the Emperor penguin colony at Atka Bay, a 2 ½ hour flight to see 28,000 penguins with their newly born chicks.
These pilgrimages are not inexpensive – they run from $62,000 to $98,000 for a week. Many are booked through 2022 and some already in 2023.
In all of these adventures, the guests-- both the truly and moderately adventurous-- need to eat well, and White Desert covers this also.
Executive Chef Antony Dubber is the one who provides his guests with 'great dining options – the fresh, leafy greens and berries are kept in an insulated faux-fur covered box in a heated space, the fresh meats are often frozen in an ice cave. He makes sure the croissants are fresh, the red wine is at room temperature, and white wine is served chilled. Chef carries his rasp tool everywhere to create lemon zest and fresh truffle shavings when needed and wanted.
But perhaps the most substantial dimension of the White Desert experiences are the degrees of eco-sensitivity and green awareness that underscore this group.
White Desert's uniquely located camps are designed to be easily dismantled and removed, leaving no trace on the pristine environment – either at Whichaway, a camp overlooking freshwater lakes, or Wolf's Fang, set in the darkly, dramatic Drygalski mountains. Also, White Desert is creating heat in Antarctica by working with California-based Arctica Solar photovoltaic panels, to minimize dependency on fossil fuel heat.
Finally, all waste is shipped out of Antarctica every season to be recycled or disposed of responsibly in South Africa. All detergents, soaps and cleaning agents are biodegradable ensuring the lightest environmental footprint.
The goal of such a footprint is to maintain an eco-sensitive ideal – maintaining the pristine nature of Antarctica, the true white of White Desert.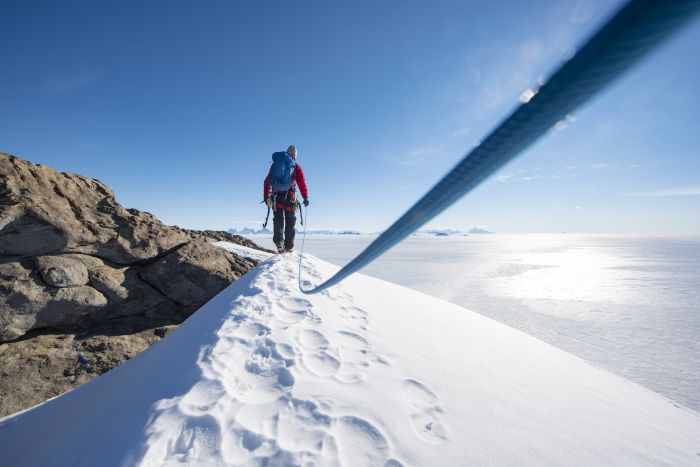 Kelvin Trainman
Rapelling in Antarctica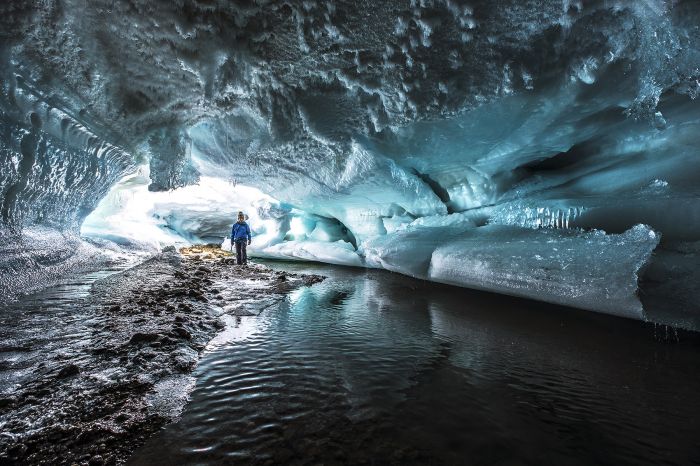 Marko Prezelj
Exploring Antarctic Caves near Whichaway Camp, White Desert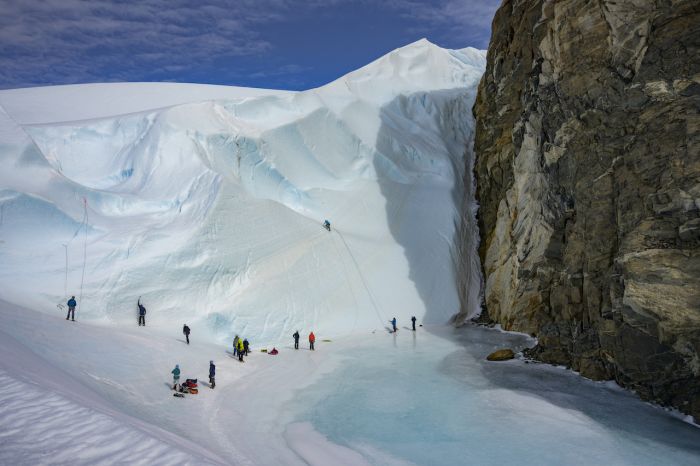 Kelvin Trautman
Near White Desert Camps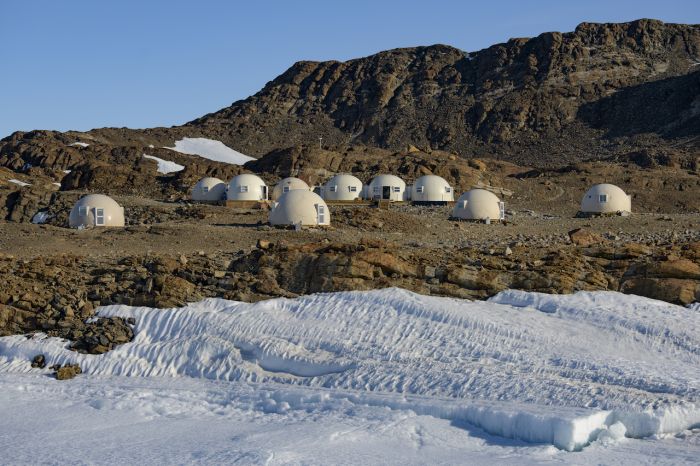 Kelvin Trainman
Whichaway Camp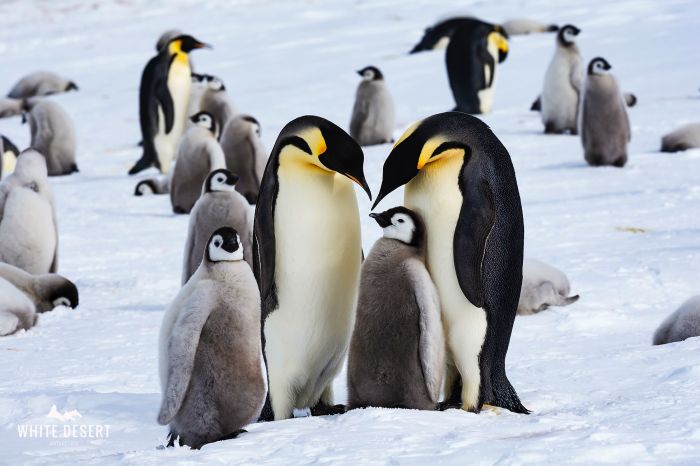 White Desert
Emperor Peguins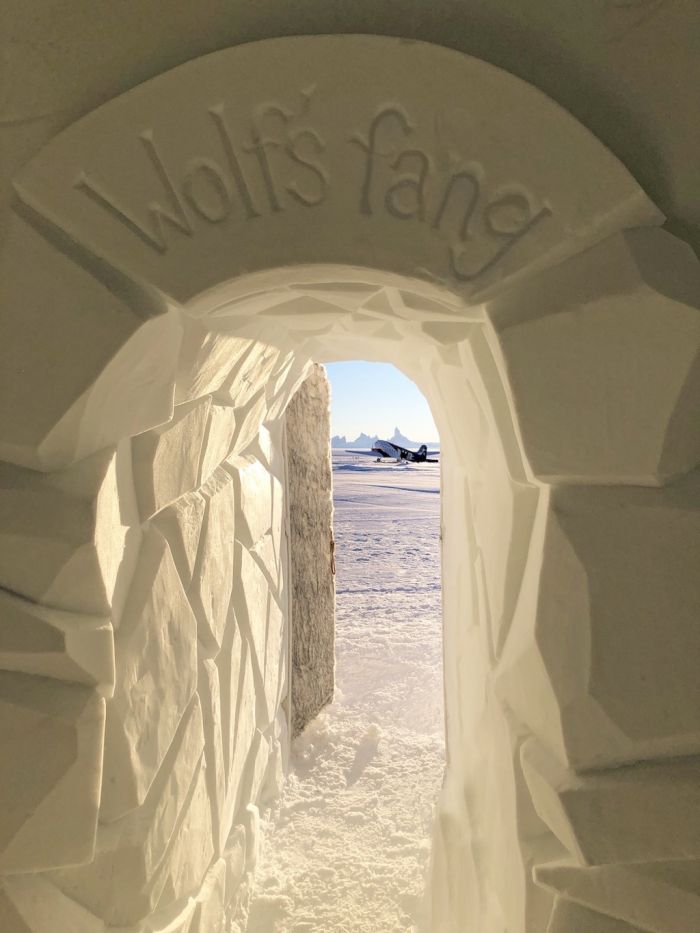 White Desert
Wolf's Fang Snow Lounge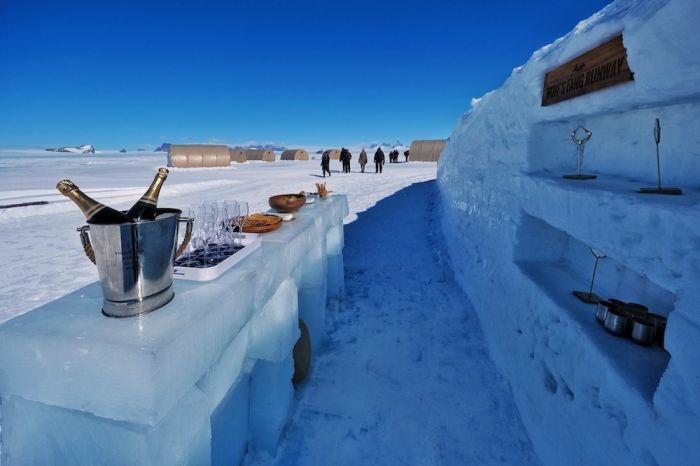 Marko Prezelj
Luxury meal at Wolf's Fang, Antarctica