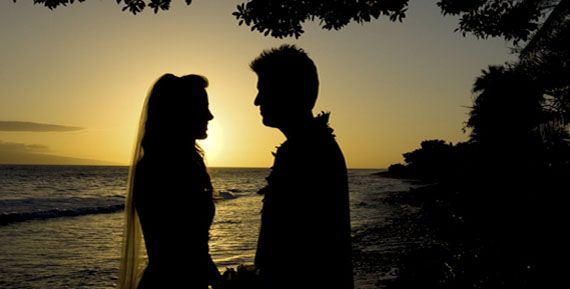 Wedding Planners:
Today's modern bride and groom are typically heavily invested in their careers, and that's why destination weddings have become so popular. There are other obvious benefits to destination weddings such as a romantic setting, say on the beach at Maui, that provide a non-traditional personalization to your wedding vows.
With your family and friends gathered around you as the wedding unfolds it is a much more personal and intimate experience. Given enough advance notice, wedding attendees often enjoy participating in a destination wedding, folding it into their vacation plans.
Another bonus of course for the bride and groom is the luxury of being able to enjoy the reception without having to jump on an airplane and endure a long-distance flight before reaching their honeymoon destination.
One of the leading wedding planners in Hawaii is Paradise Maui Weddings. "Whether your gathering is for five or five hundred, we ensure that everything runs smoothly and according to plan," says Klaus Bandisch. "We work with the bride and groom to develop a plan and a budget that meets their specifications for the most perfect event."

Nothing could be more romantic than saying your vows right on the beach at Maui with the setting sun as your backdrop, and Paradise even has the times for the setting sun right on their Web site.

"Because every bride has unique tastes, every wedding celebration should be distinctive," says Bandisch.

While there are a myriad of options to choose from when designing your unique wedding ceremony, wedding planners are a must if you want to avoid stressing out over the details. Asking for references is one way to insure a quality experience with wedding planners. Make sure you understand all the fine print, and then sit back and relax and let someone else do all the footwork.

By Ruth Mitchell
JustLuxe Contributor
BuyOutsideTheBox.com