By Larraine Sep. 4th, 2018
Larraine Stacey
Fabulous food is served daily at South Beach's Stubborn Seed. This intimate rustic/industrial restaurant has been named one of "The 10 Best New Restaurants in America" by Robb Reports (2018), and certainly deserves the title. Owner/chef Jeremy Ford, the winner of Top Chef's season 13, whips up exquisite dishes that will haunt your palate's memory long after you leave.
Ford, a Jacksonville native, is not your typical picture of a master chef. The tattooed, motorcycle riding 32 years old has taken Miami's food scene by storm. A reservation at his popular 72 seat restaurant on a corner of Washington Street is in high demand on South Beach. If you're lucky enough to get one, you will not be disappointed.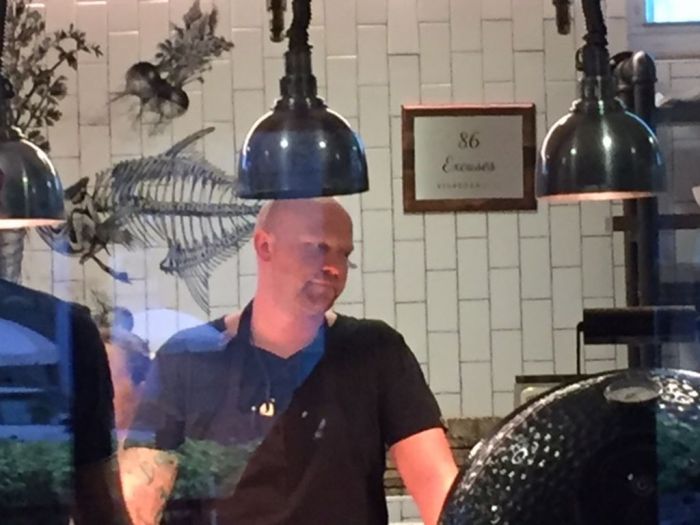 Larraine Stacey
Chef Jeremy Ford cooking in the kitchen at Stubborn Seed.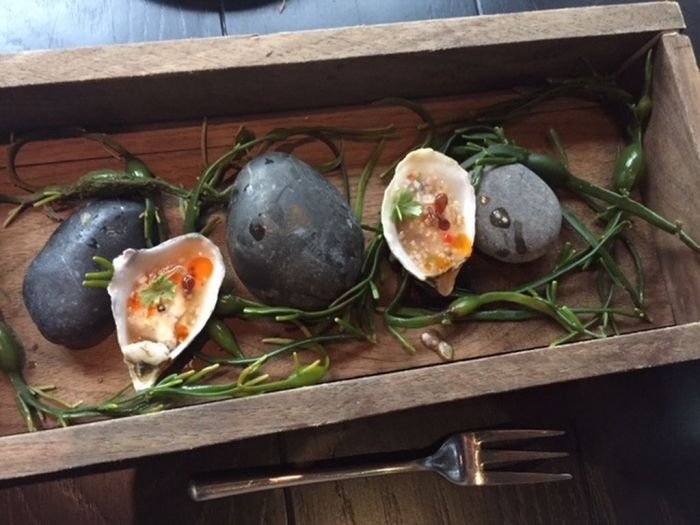 Larraine Stacey
Presentation is a show in itself at Stubborn Seed. Each dish is a work of art, presented on unusual and whimsical dishware. The menu is limited with a la carte items ranging between $15 to $25. But wise diners will choose the tasting menu for $125. The 7 course tasting menu is the choice of the chef and is constantly changing, but might include warm bread with fennel pollen to dip in garbanzo chili dip; tiny Oysters with radish, Thai chili mignonette and fresno pepper oil; Smoked Foie Gras with homestead bonatato tortellini, marcona almonds and spiced quince; Hawaiian Crab and Corn Beignets with celery remoulade and truffle; and my personal favorite Lavash with chicken liver mousse and smoked chili jam.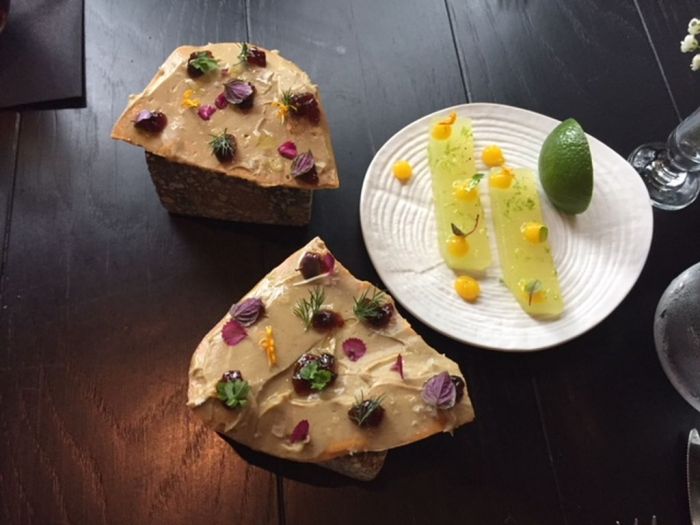 Larraine Stacey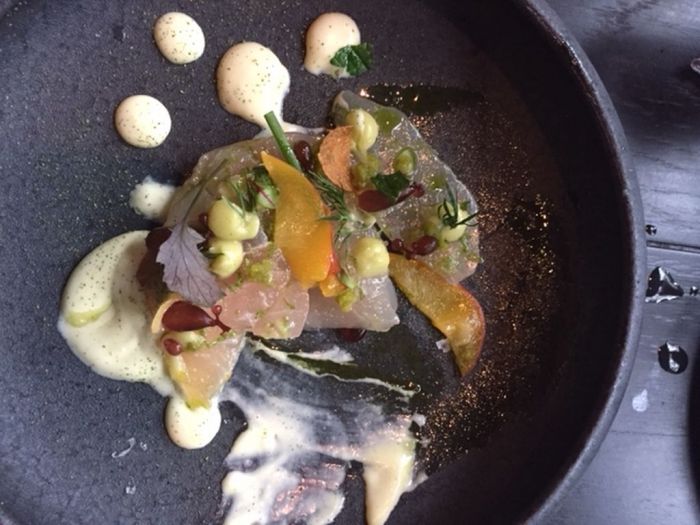 Larraine Stacey
Stubborn Seed is sophisticated but not pretentious. The servers are friendly and very knowledgeable of the menu. The restaurant even includes a large window looking into the kitchen where you can watch the chefs preparing meals without all the noise of an open kitchen.
Located at 101 Washington Street in the below 5th district, Stubborn Seed is the first of chef Jeremy Ford's restaurants. The second restaurant, Afishonado, doesn't have an opening date set but should be sometime in late 2018 or early 2019.