By Glenn Harris Nov. 22nd, 2022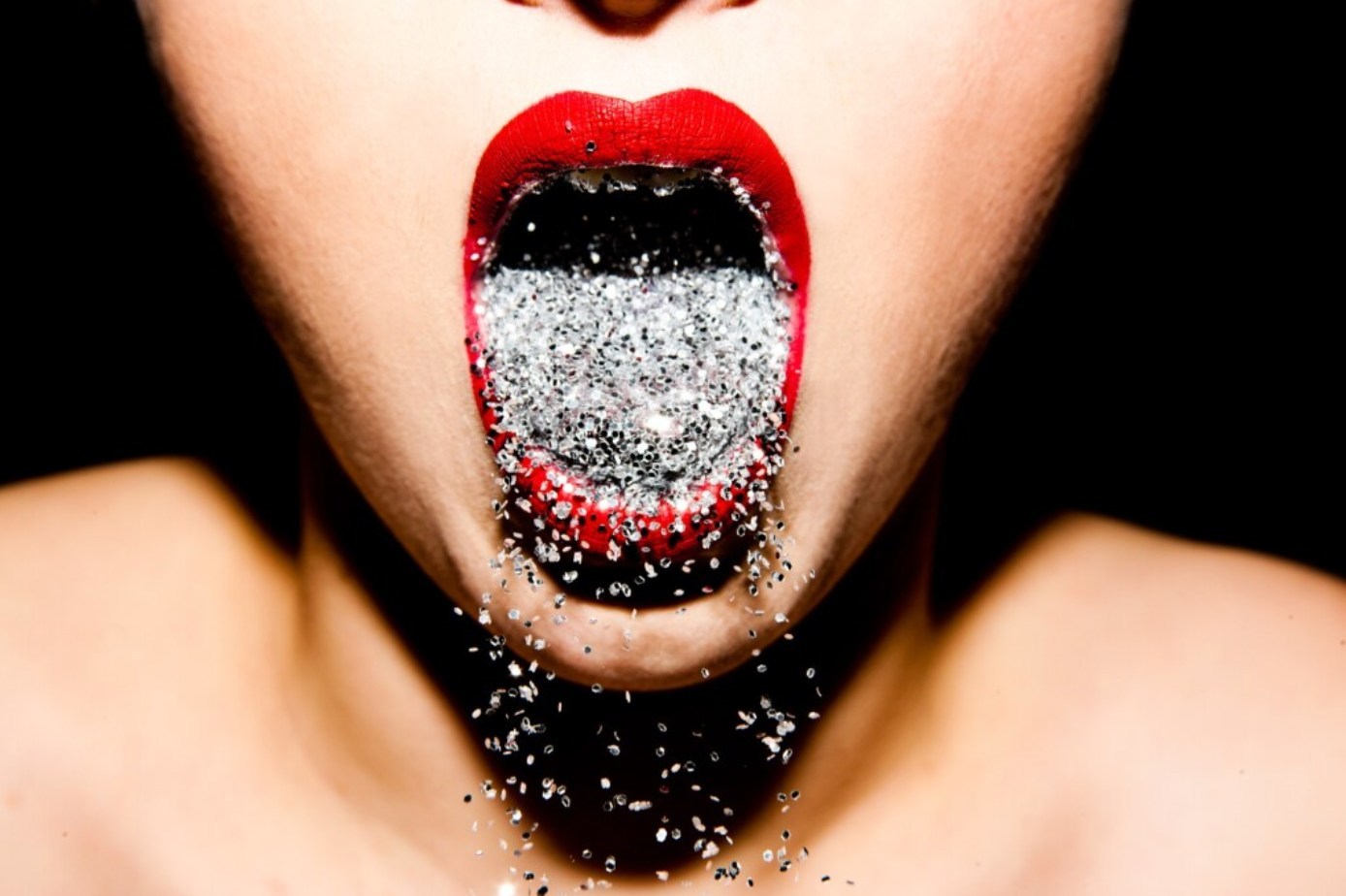 Tyler Shields - 'Glitter Mouth' Scope Art Show
Miami is arguably the sexiest place in the US. Hot weather, palm trees, and miles and miles of beachfront mean toned bodies in less-than-there bathing suits. As night falls, the scene turns to its legendary nightlife. But once a year, the Miami party scene is no longer center stage. For one week it transforms into the epicenter of the art world during Art Basel Miami Beach.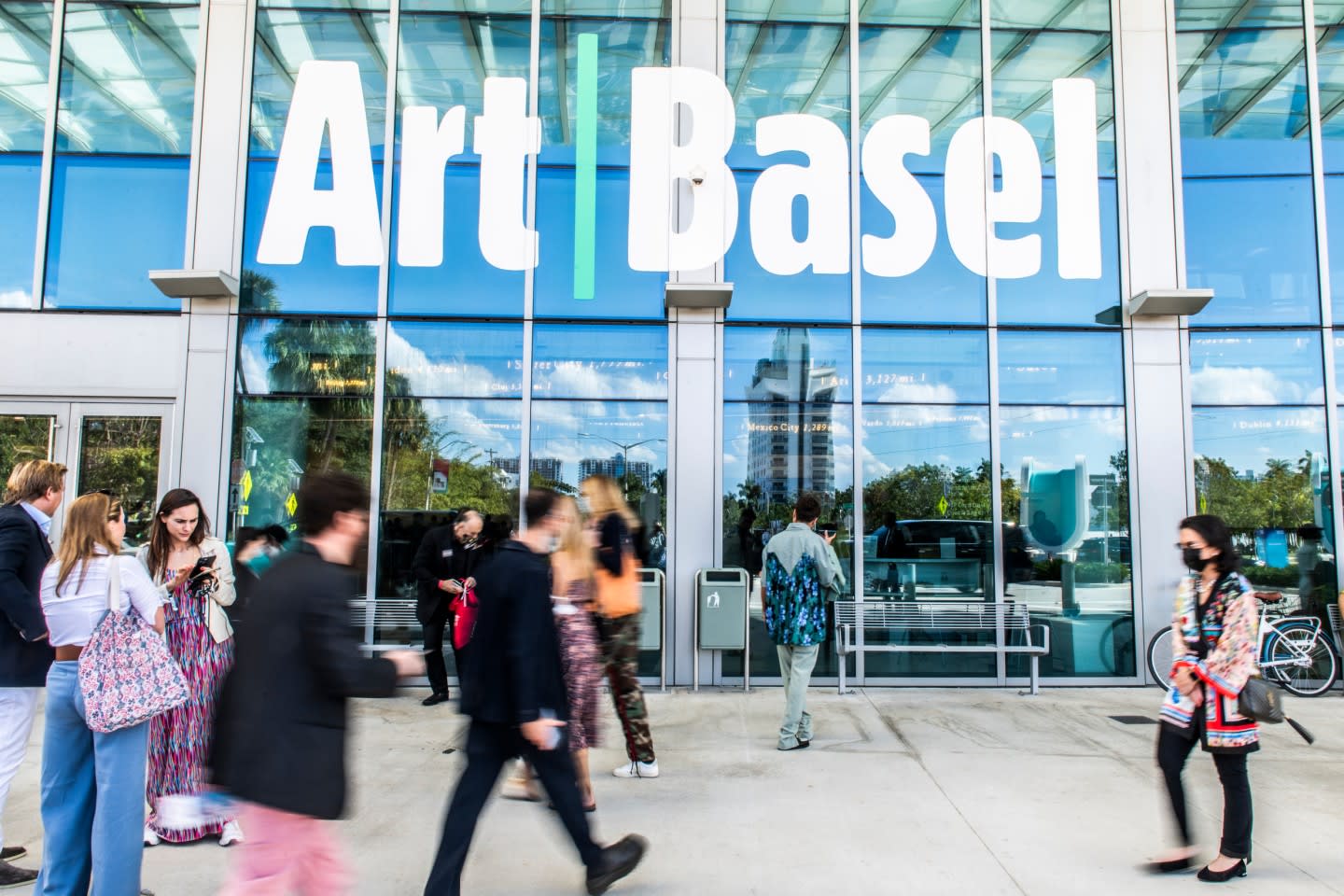 Art Basel is so much more than one event. It is a week-long eco-system of art that brings together galleries, artists, and art - from the established to the emerging - where collectors and buyers can acquire their work. The main event at the Miami Beach Convention Center alone draws over 60,000 visitors. In addition, there are a number of other art shows Downtown, in the Wynwood District, North Miami as well as at galleries, event spaces, and hotel venues around town. None of the shows seems to rival or compete with each other but instead, add to the week-long cornucopia of eye candy. Needless to say, Miami is a destination that knows how to party so throughout the week there are exclusive guest list-only parties to let off steam after days of viewing, bidding on, or just appreciating art.
Although Art Basel Miami Beach has become the premier art show in the US, Miami has a long tradition of art appreciation. Throughout the city, the patina of cultures has created a vibrant art scene where outdoor street art, sculptures, and indoor spaces feature exceptional works of art. Throughout Miami, there are world-class museums that celebrate modern art as well as the works of the masters most notably the Pérez Art Museum Miami, MOCA, Bass Museum of Art, and the Institute of Contemporary Art, Miami. The Wynwood district over the years has become known as Miami's defacto art hub with year-round art-centric events from gallery open houses, special events, and their open-air feast for the eyes, the Wynwood Walls.
Art Basel Miami Beach
Miami's greatest benefactor to its art and culture scene is, without a doubt, the European transplant, Art Basel. In addition to Miami, Art Basel is arguably the greatest contributor to the business of art in the world. The first show was held in 1970 in Basel Switzerland when three Swiss gallerists hosted 90 galleries from 10 countries along with an enormous gathering of international artists, curators, and critics. That was the start of something special which fathered other fairs around the world, some of which are pop-up shows while others are permanent such as Hong Kong and of course, Miami.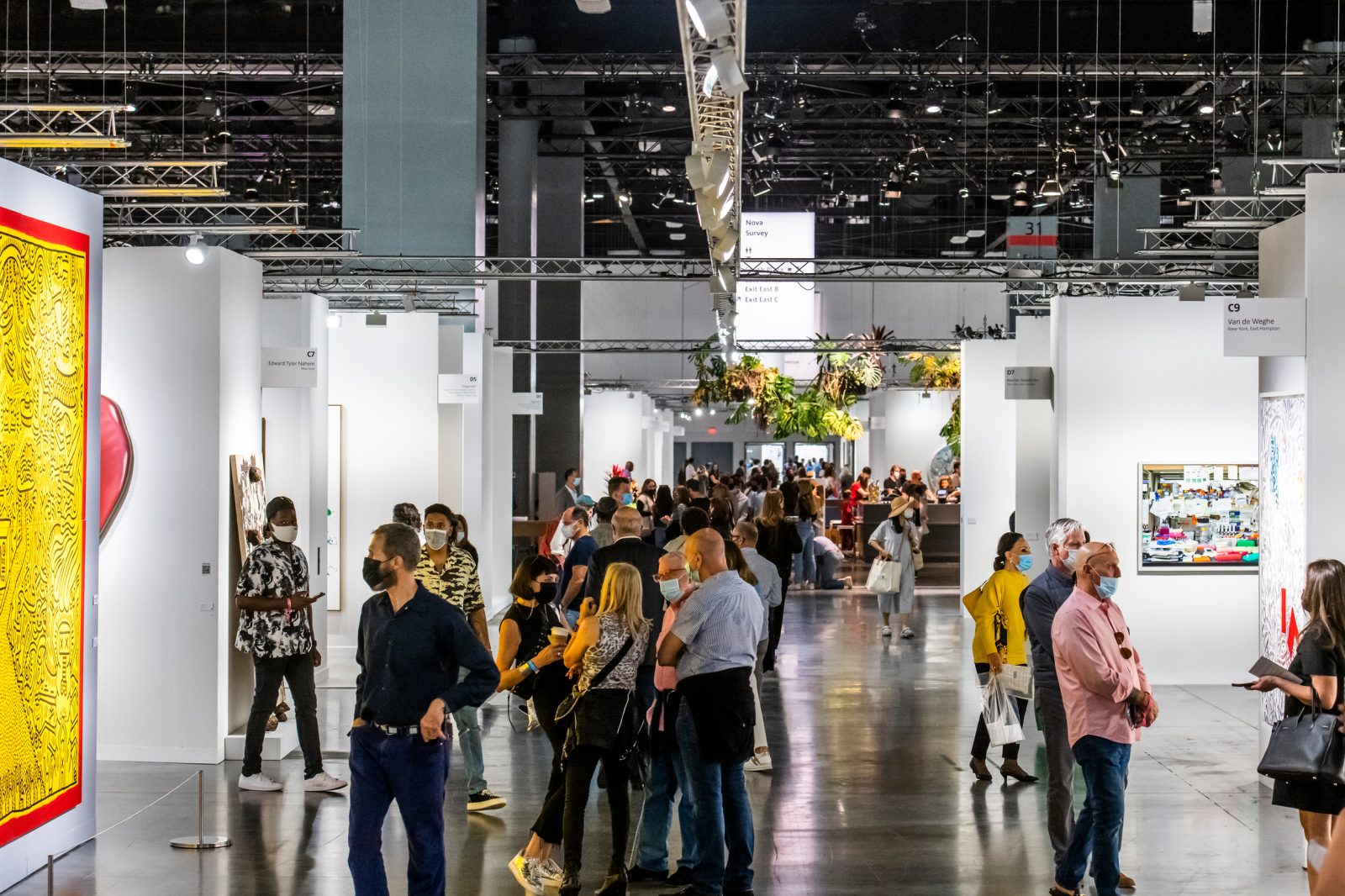 Art Basel is not a stream of evocative paintings, sculptures, photography, and installations, it is a deluge - akin to trying to take a sip of water from a fire hydrant. Attendees need to brace themselves to be gobsmacked with a relentless tsunami of works that range from the bland to the amazing to the 'what the hell was that?'. The entire week has created a perfect storm for gallerists and collectors to purchase the works of both established and emerging artists which they may have not encountered otherwise.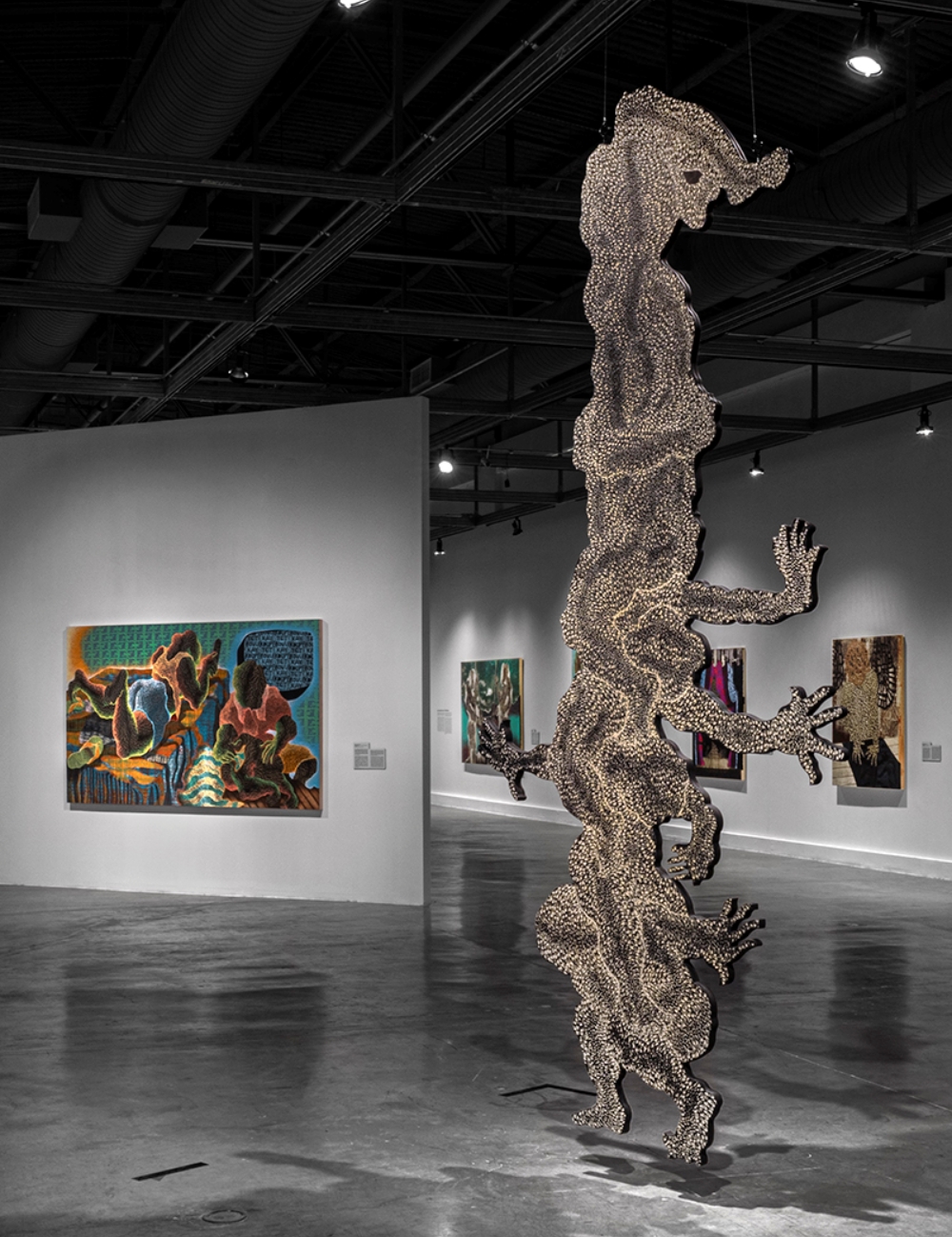 MOCA DIidier_ParallaxMOB
It all begins with the vernissage where the serious and the special, with a flute of champagne in hand, get to see the art on offer before the masses descend. And for emerging artists, Miami Art Week is the mecca of opportunities to get recognized, make a name for themselves, and most of all sell and show off their God-given talent.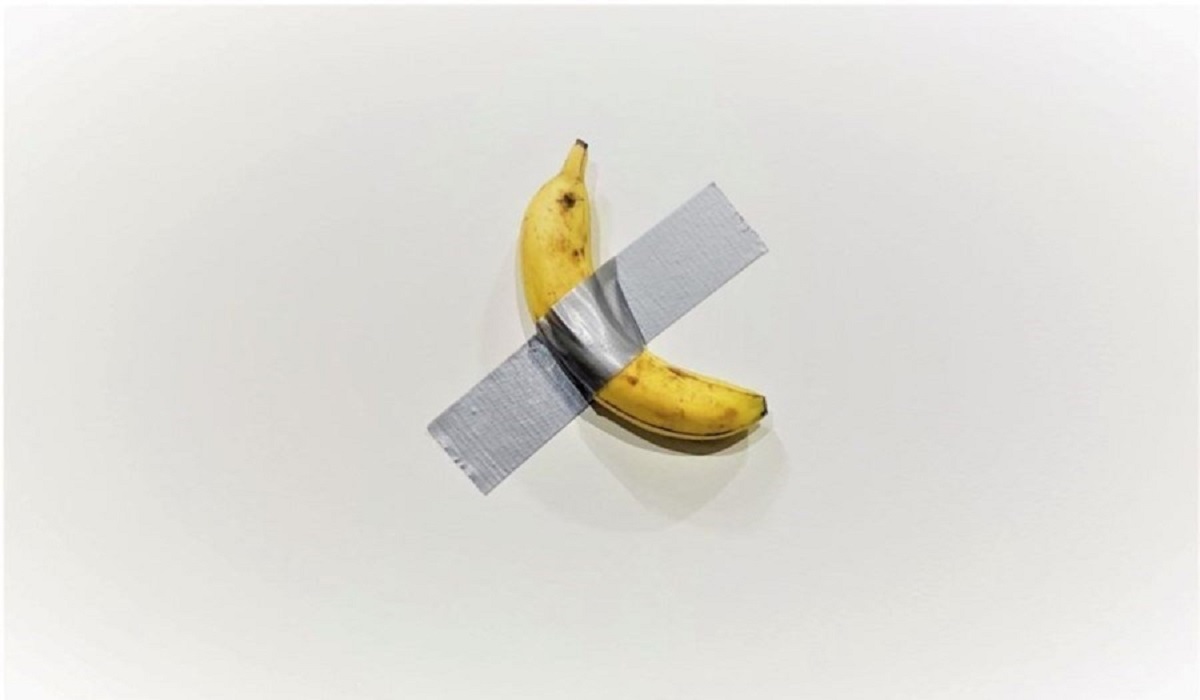 Miami Art Week is the place for celebs such as Leonardo DiCaprio, Martha Stewart, Drake, and a Kardashian or two who want to use their deep pockets to show they also have the depth to appreciate art and culture. Beyond that, it is the place for multimillionaires, billionaires, and serious collectors to acquire art based on admiration or as an investment. In 2017, an estimated 3.5 billion dollars in art was bought and sold so the shows are much more than for casual browsers. Arguably the most infamous piece sold during Art Basel fetched $120,000 for the banana duct taped to the wall. Surely not a good investment although one could argue that the media attention alone on this seemingly wasteful spend was valued at more than its six digits.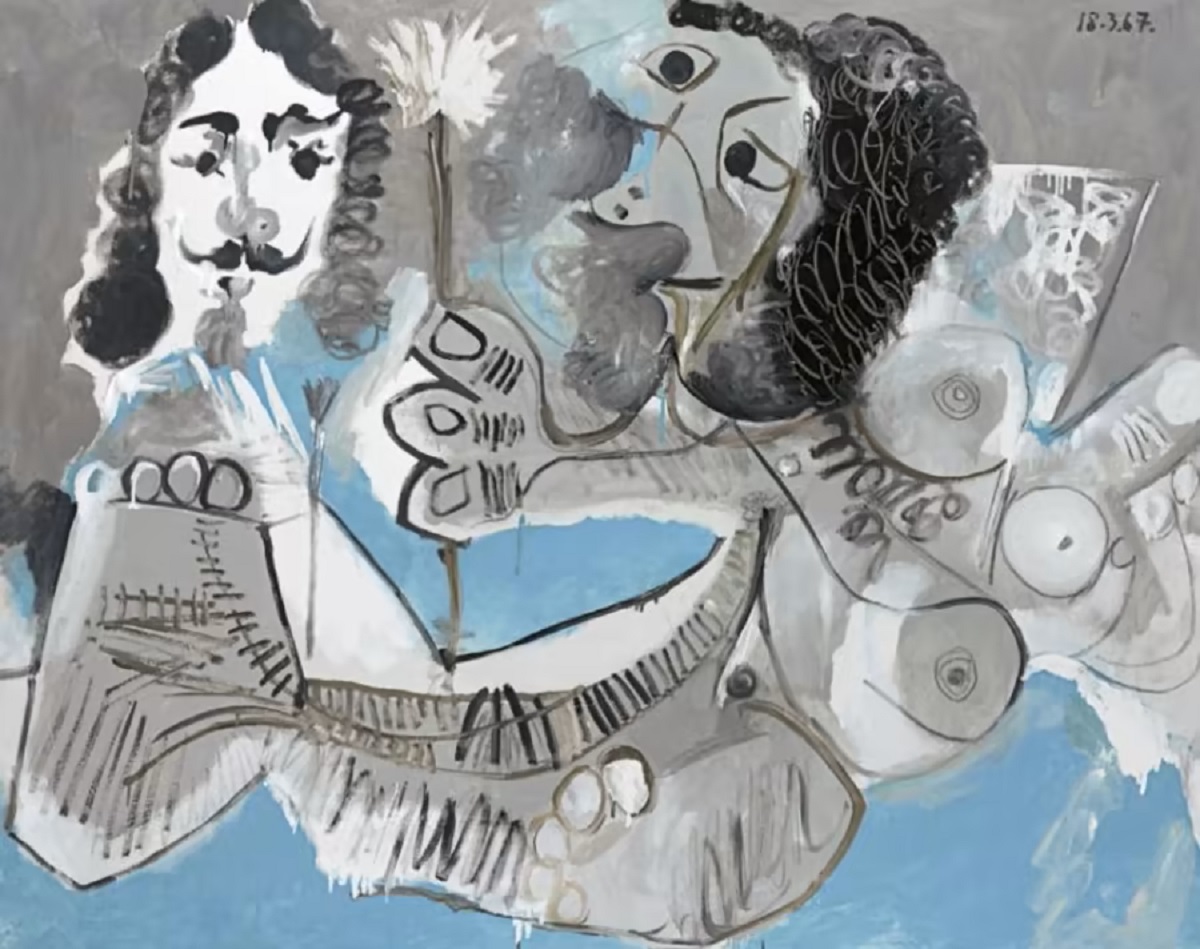 Pablo Picasso's "Mousquetaire et Femme a la Fleur'
Art Basel is a showcase for the obscure and unheard of as well as the works of celebrated and iconic artists. In 2021, in a private preview, Pablo Picasso's "Mousquetaire et Femme a la Fleur" sold for $20 million through Helly Nahmad's gallery. The piece was sold through Christie's 13 years earlier for less than half the selling price of 9 million. Surely a smarter investment than the banana.
Art Basel has also become known for its support for diversity and inclusion and has given a platform for black artists from the US, Africa, and the Caribbean to be seen where more regional and local galleries may not have given them their well-deserved exposure. Fairs such as Prizm have a niche focus on talented minority artists.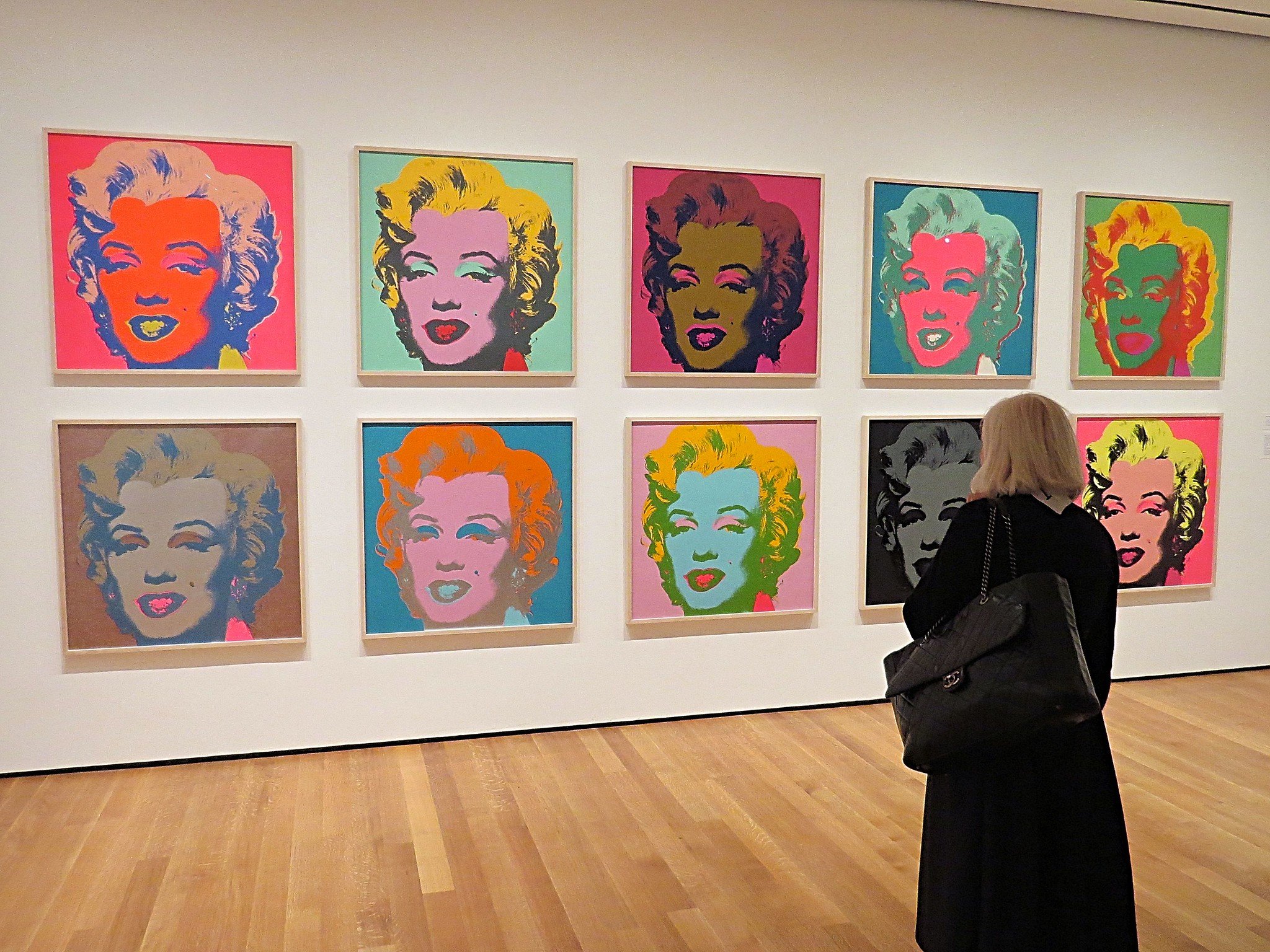 Credit John Wisniewski Flickr
The most recent showing of Art Basel featured Non Fungible Tokens or NFTs. This is arts new thing and an opportunity for investors to buy and sell digital creations where investment, speculation, and technology intersect with art. And it is not just funky cartoons and cool-looking designs at NFTs. Works by Andy Warhol have sold as fractionalized NFTs at Miami Art Week.
Art Basel Miami Beach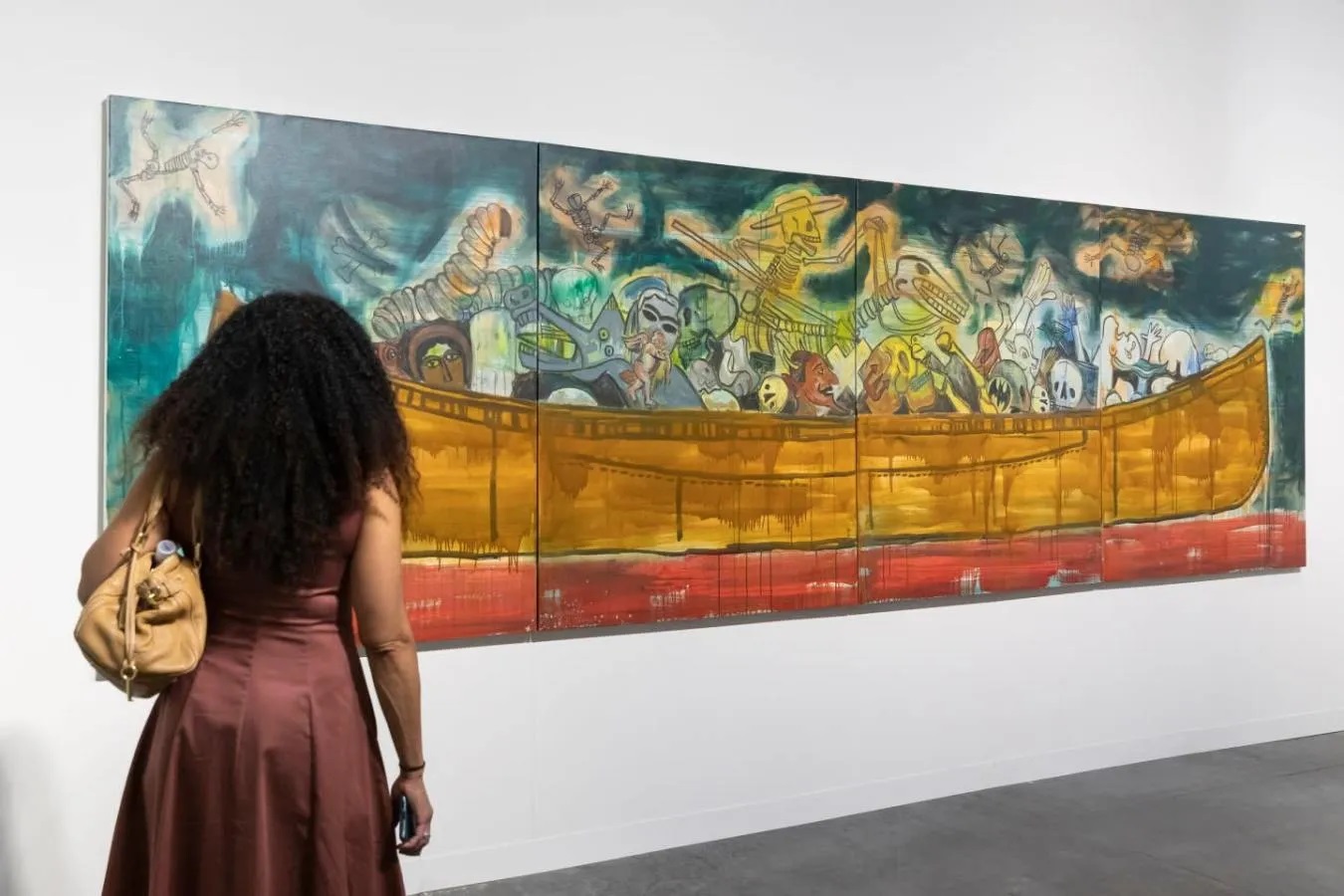 As shared, Art Basel is a term often used interchangeably with Miami Art Week. Miami Art Week takes place all over the Magic City with multiple shows offering a range of galleries, exhibits, and collections from the general to the niche. Not to be confused, Art Basel takes place in the Miami Beach Convention Center. For the 2022 season, Art Basel Miami celebrates its 20th year by hosting 283 galleries with 26 first-time participants half of which are from North and South America and the balance from Africa, Asia, and Europe.
Design Miami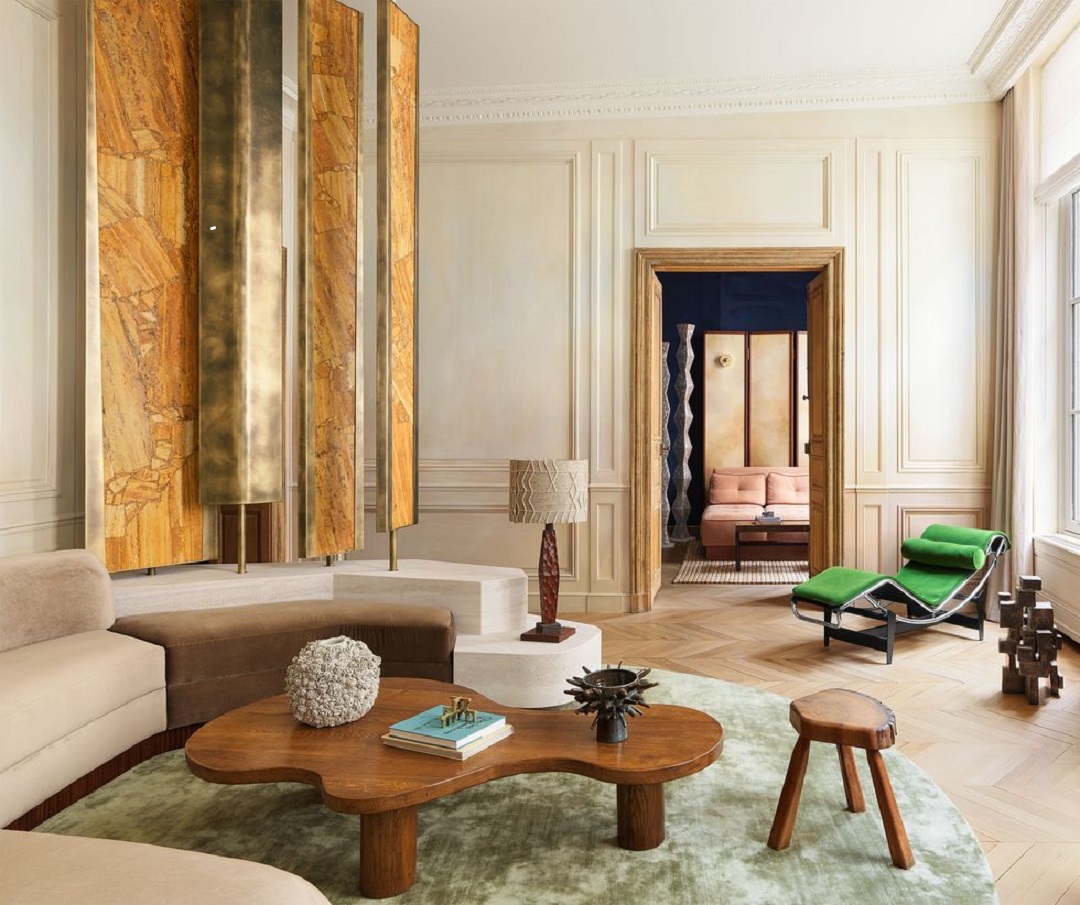 Adjacent to Art Basel on Convention Center Drive is Design Miami where international galleries showcase avant-garde furniture, lighting, and objets d'art. As the name indicates, the show focuses on design from the world of architecture, art, furniture design, and fashion.
ART MIAMI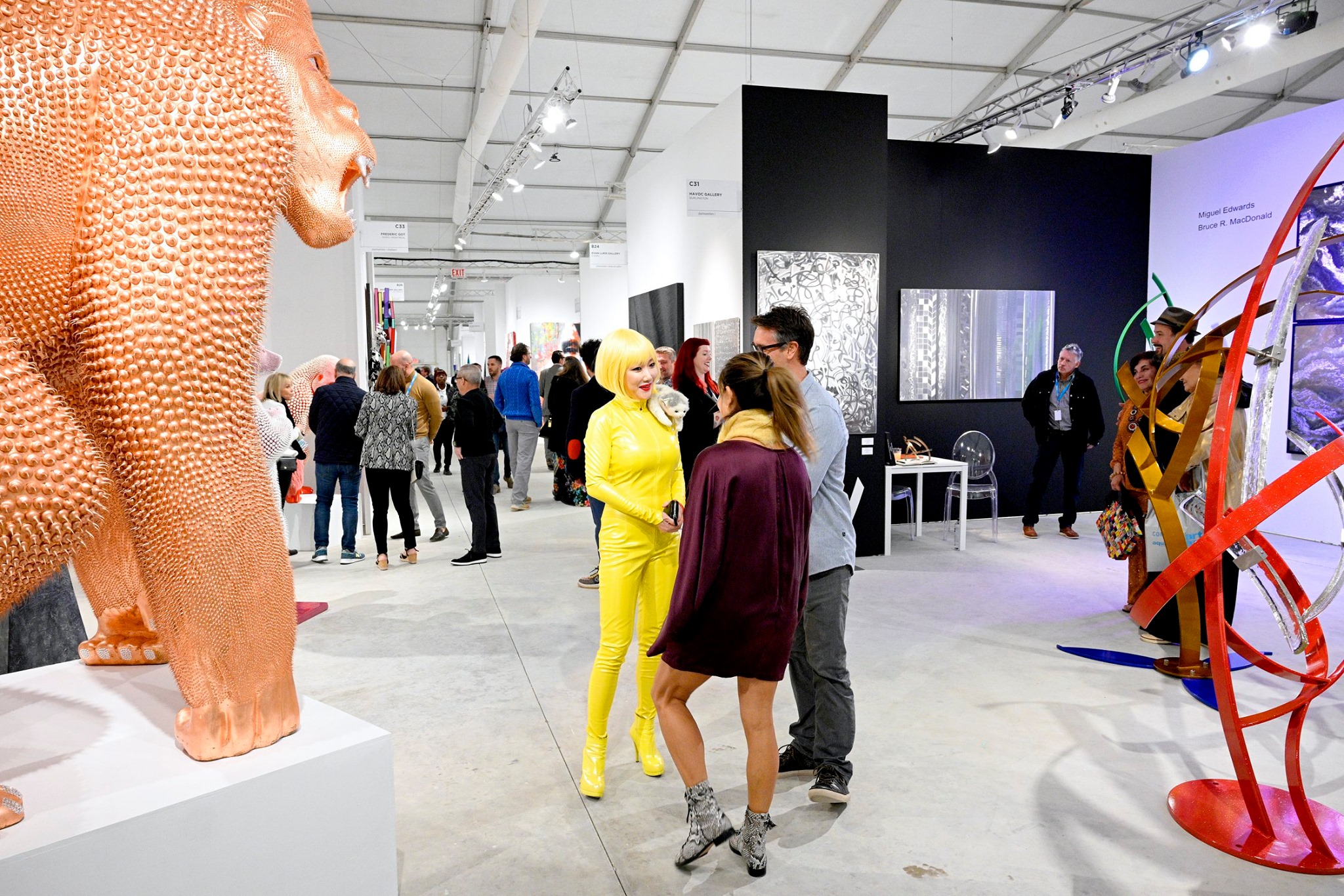 Art Miami is one of the most attended international art markets in the United States and brings together collectors, curators as well as museum buyers. The fair is known for pushing the boundaries of art and is organized by Art Miami. Both shows take place perennially at the One Miami Herald Plaza in Downtown Miami.
NADA ART FAIR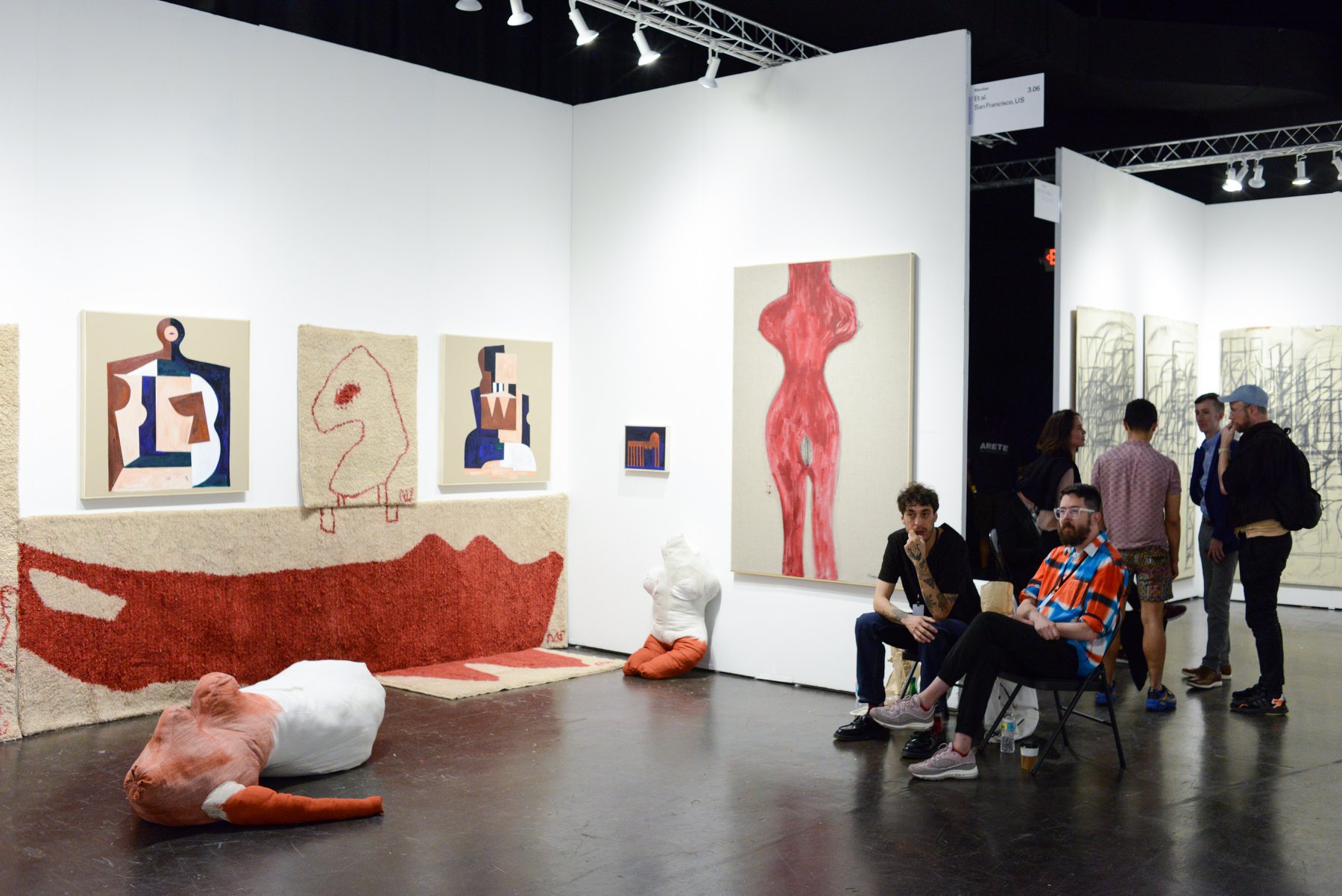 The New Art Dealers Alliance (NADA) is another fair that has been part of Miami Art Week since its inception. The fair will host 145 galleries as well as international non-profit organizations. This is more than a fair, the event hosts a program schedule of art talks, performances, and events. The fair takes place at the Ice Studios on North Miami Avenue.
SCOPE MIAMI BEACH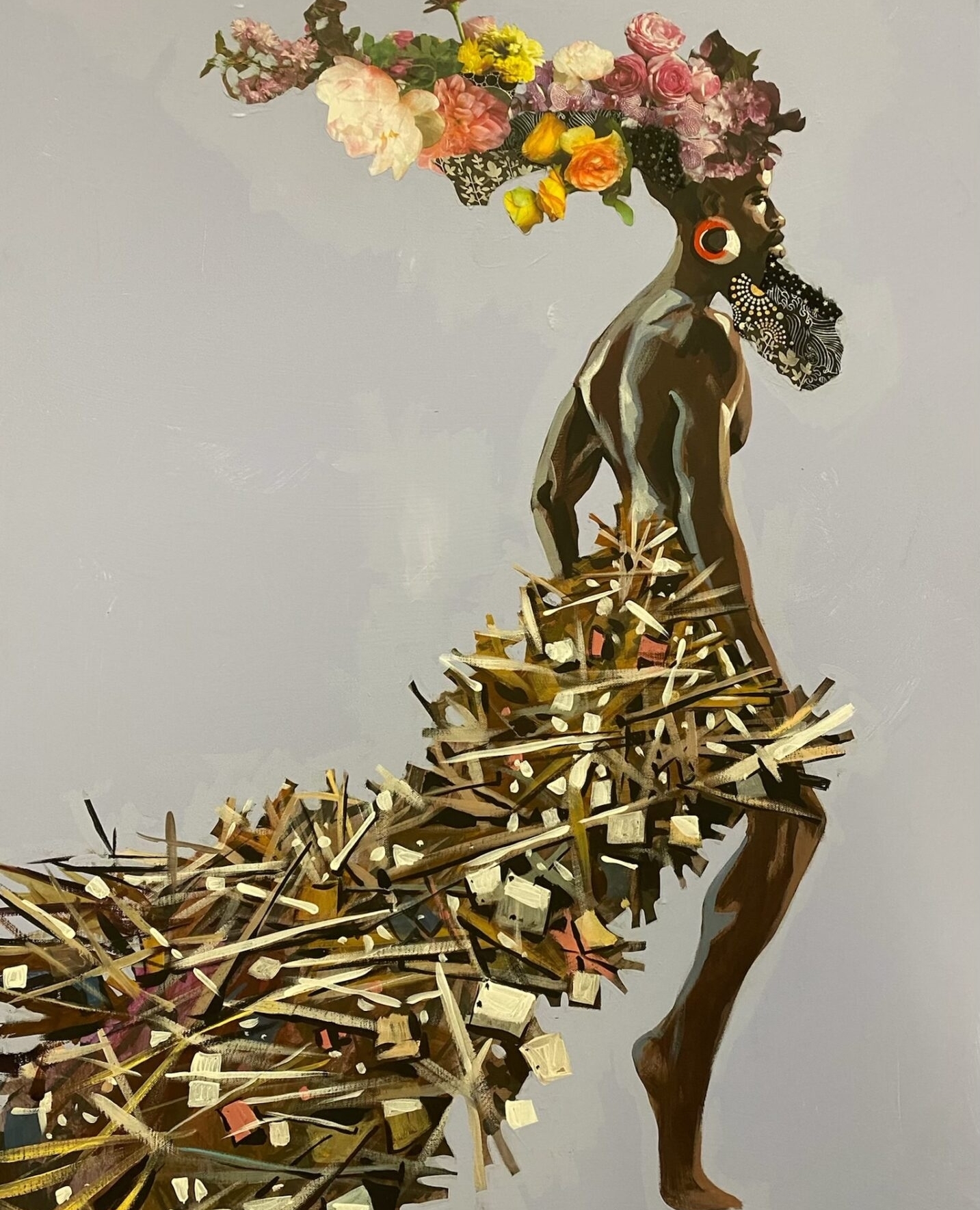 SCOPE has been a fixture at Miami Art Week from its inception and in the 2022 season will host 150 diverse contemporary exhibitions many of which focus on global politics and community interaction. The fair takes place at Ocean Drive on 8th Street.
AQUA ART MIAMI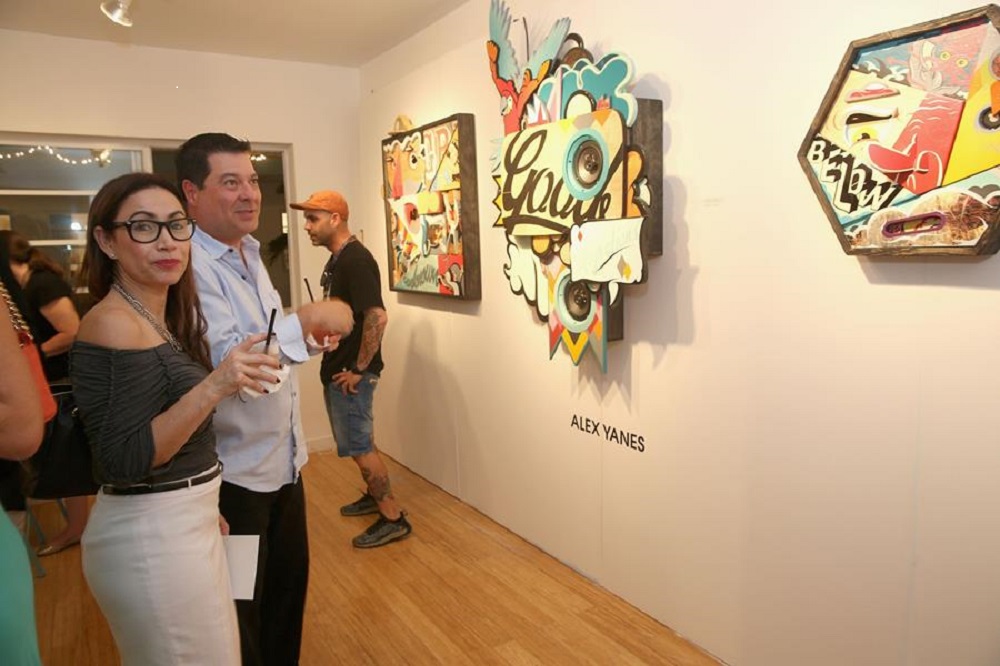 Aqua Art Miami is also part of Art Miami located at the classic art deco South Beach hotel, the Aqua Hotel on Collins Avenue. The breezy open-air courtyard of the hotel is a venue to take in the works of young and emerging artists.
Other Shows Not To Miss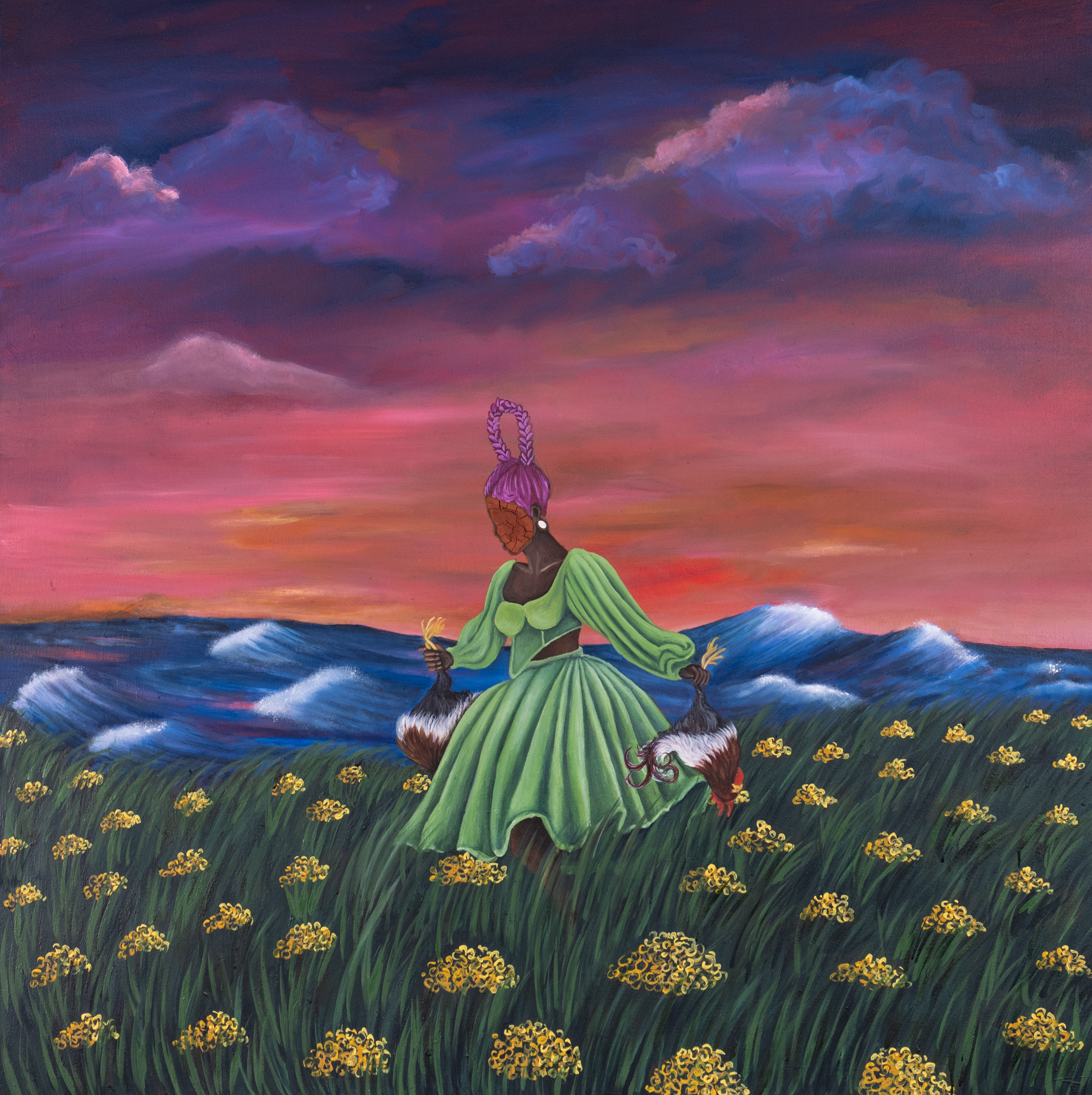 Prizm Art Fair
· Prizm Art Fair Miami Ave in the Design District
· SATELLITE ART SHOW on Indian Beach Park,
· INK Miami Art Fair in Suites of Dorchester,
· Untitled Art at Ocean Drive and 12th Street
· Spectrum Miami and Red Dot Miami Mana Wynwood Convention Center
When it's time to Party Like a Rock Star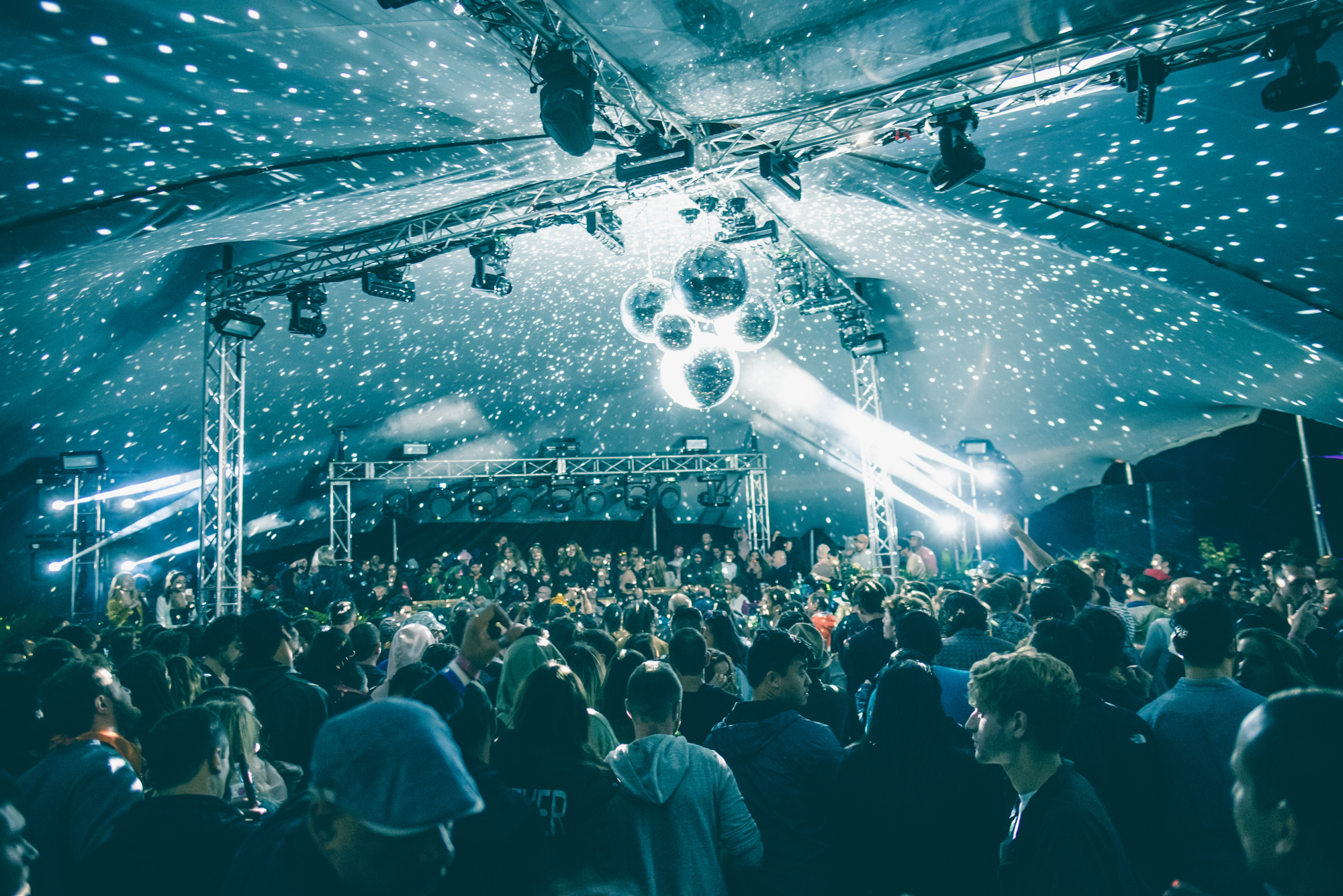 Miami is a city known for clubbing till dawn and during Art Week the party scene goes to the next level. From massive raves to intimate gatherings where sponsors and event organizers pull out all the stops to put on the event that the whos' who and tastemakers will be talking about until the next season. The best parties are the guest list-only events put on the most prominent luxury brands from Audi, BMW, Chanel, and others.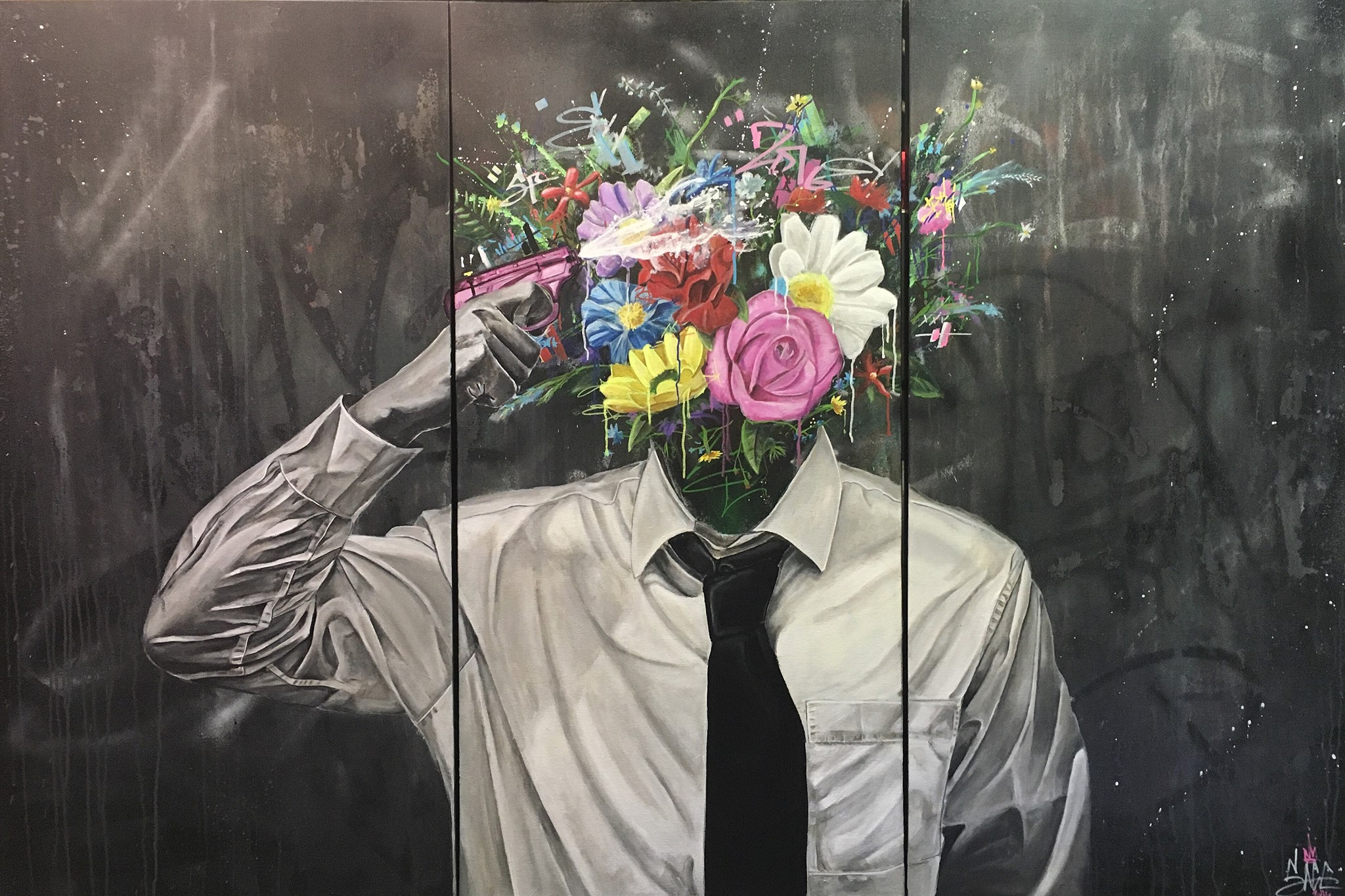 Miami Art Week and Art Basel have established themselves as the premier art event in the US and one of the most significant in the world. For a week in December, it is the epicenter of the art universe for serious buyers, sellers, and artists, but also for those who want to enrich themselves by appreciating works from the beautiful to the shocking. The fact that it is in Miami when the north and Europe is in the throws of winter, makes this epic escape for art, culture, nightlife and balmy weather all the more unmissable.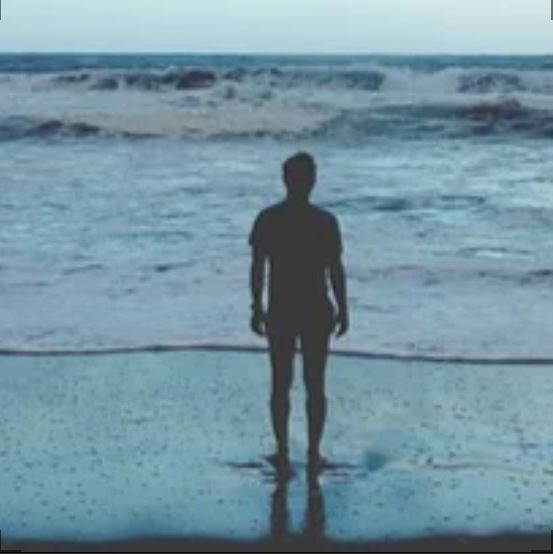 Glenn Harris
Glenn Harris is an accomplished journalist focusing on international travel, fine dining, and luxury lifestyle events. His wanderlust has taken him to over 105 countries where he is constantly straying off the beaten path uncovering new and exotic finds. He particularly enjoys seeking out lesser known travel gems and places to stay, dine, or experiences to capture. ...(Read More)