By James Rothaar Dec. 16th, 2013
Ah, the world of arts and culture, where the eclectic and the esoteric are seamlessly enigmatic…and then some. Eight enormous red snails are on display in New York's Columbus Circle, as part of the REgeneration Art Project that seeks to encourage urban residents to regenerate their cities and boroughs into more joyful and sustainable environments.
The eight-foot red snails, which previously were displayed in Central Park, are the cousins of a set of pink snails made famous during the Miami Art Basel show in 2010.
Curated by the Rome contemporary art gallery, Galleria Ca' d'Oro, in conjunction with the Villa Firenze Foundation, the Cracking Art Group (which includes six international artists), created the eight-foot snails. Constructed from recyclable plastic harvested from landfills, the animals symbolize nature while being created from artificial materials. Their creators are hopeful their work will encourage visitors to ruminate on how cities of the future could be made more peaceful, healthy, and environmentally sustainable while making everyone feel good.
The REgeneration Art Project installed similar large, colorful animal displays in cities around the world, including Paris, Milan, Rome, and Venice prior to bringing the snails to America. They are hopeful of being able to display these giant snails in urban locations across the USA.
The New York exhibit is under the patronage of the Ambassador of Italy to the United States. The snails will be on display in Columbus Circle until January 6, 2014. An additional set of snails can also be viewed at Eataly, which is a market specializing in gourmet Italian food.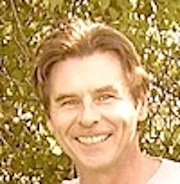 James Rothaar
James has written content for Justluxe.com and other leading online luxury lifestyle magazines. Rothaar previously served as the senior-tenured staff writer for JustLuxe, having worked with the digital magazine since 2005. He resides in Jacksonville, Florida, and works as an independent marketing consultant and freelance writer and copywriter. He is the co-owner of Wild Owl Digital, a boutique mar...(Read More)