By Sean Hillen Dec. 15th, 2022
Columbia Hillen
Just a few steps from the Champs-Elysées on rue du Colisée, Le Boudoir restaurant is designed on two floors, each with contrasting atmospheres.
The spacious and more informal ground floor has a zinc bar and high tables and chairs with abundant natural light flowing in from broad windows, while the floor above comprises three separate wood-floored dining rooms with minimalist decor and a more intimate atmosphere.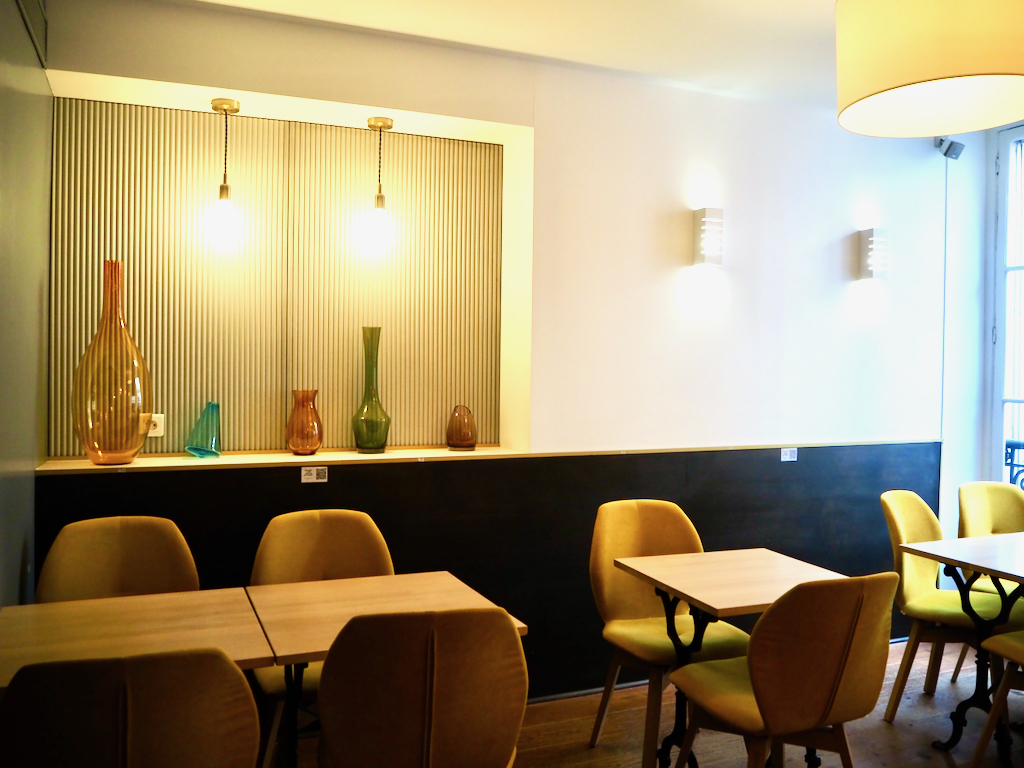 Columbia Hillen
My companion and I visited on a quiet evening and were warmly welcomed and ushered upstairs to a window table in the smaller of the rooms.
Though the menu is concise, featuring three starters, four entrees including a vegetarian option and four desserts, it is a diverse one designed by Christophe Raoux, a well-known figure in Parisian cuisine circles, and executed by chef Mathis Jonque. Raoux previously worked at Michelin-starred restaurants such as L'Ecritoire, Le Château de Divonne, Le Jamin and the Ritz Paris.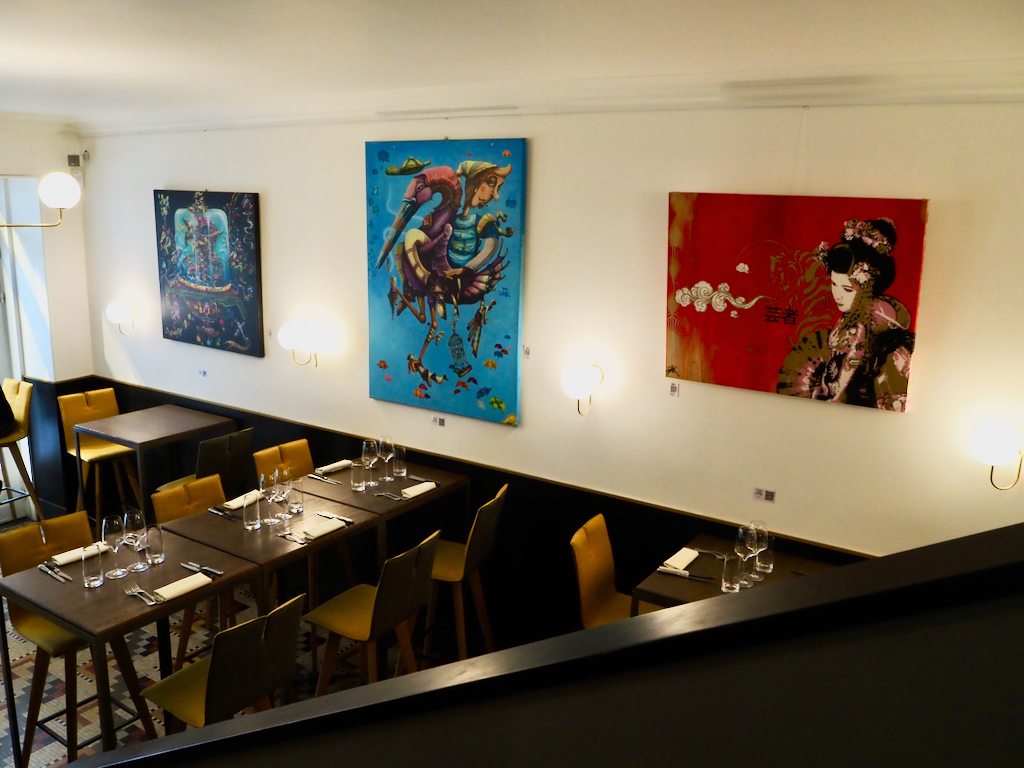 Columbia Hillen
Our culinary evening began with an amuse bouche of rillettes of cod and monkfish in a sauce of pepper, tarragon, parsley and lemon peel.
Of the three starters, beef tartar maki, ceviche of black mullet and a mixed tomatoes dish, I chose the latter, in part due to its enticing name 'green zebra compote.' Served with dollops of vanilla, whipped light and airy, with sliced petals of cucumber, it proved refreshing on my palate.
My companion opted for the red meat starter, which arrived, as the name suggests, sushi style, the beef wrapped in rolls of dried seaweed (nori) flavored with sesame seeds, black garlic and pesto.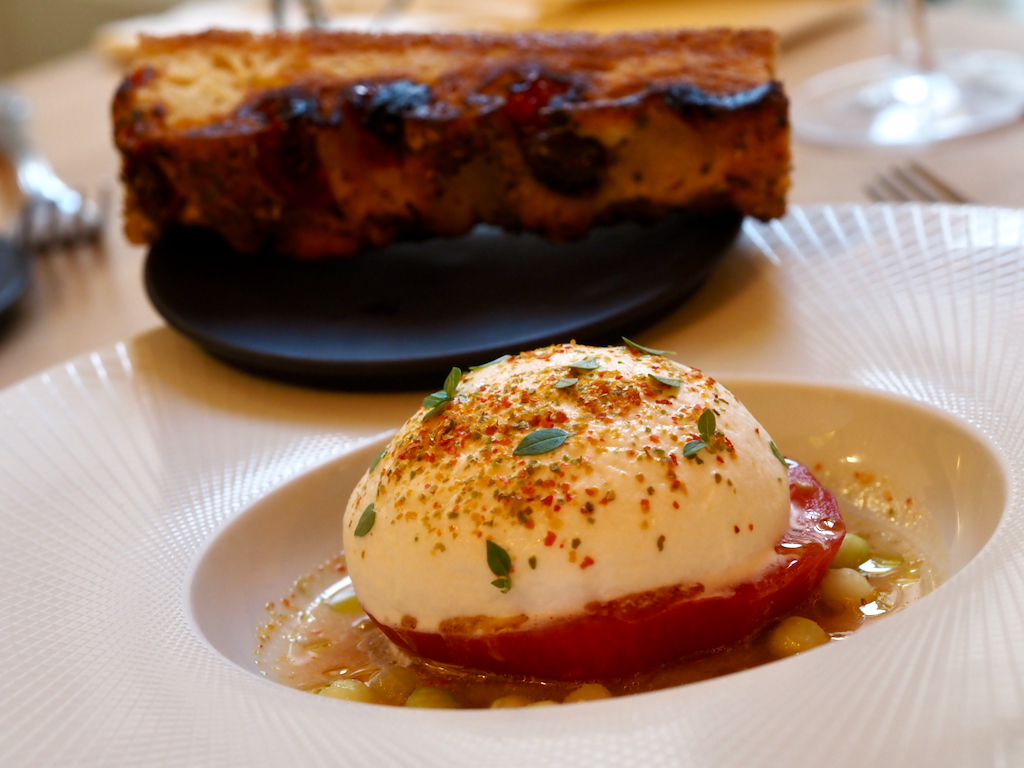 Columbia Hillen
For her main course, for added warmth against the cool, damp weather outside, my companion chose a hearty dish of roasted Aveyron veal loin with a flavorsome vegetable ragout featuring two different types of carrots, fava beans, potatoes and shallots. The other two selections were both fish, grilled hake with panfried peppers and chorizo and a fish I had never heard of before, meagre. Intrigued, I chose the latter. It came 'island style,' roasted, crispy skinned embraced by a slender ditch of olives, tomatoes, candied lemon and shaved leaves of artichoke, all braised in white wine and olive oil. I later learned the fish from the Atlantic is also known by the names salmon-bass or stone bass.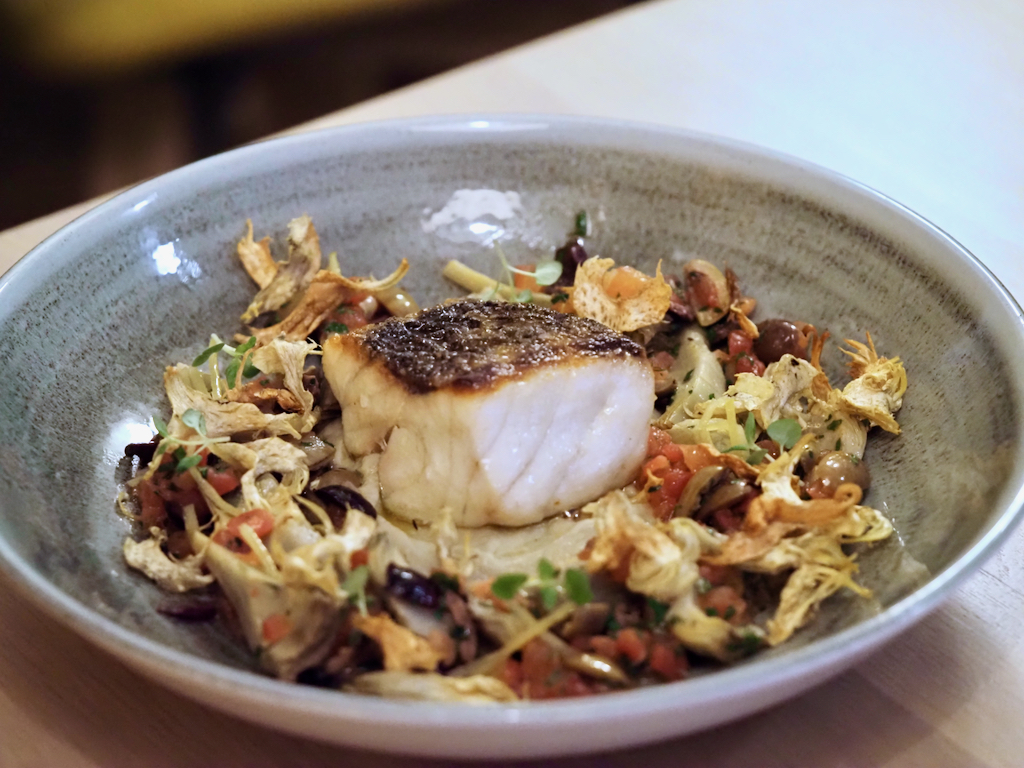 Columbia Hillen
As for desserts, it's hard, if nay impossible, for me to avoid chocolate so my choice was straightforward, a soft, creamy mousse with cardamom, fragments of sable biscuit adding a delicious crunchiness to the whole. My companion chose the financier pistachio, which, reflecting its name, came shaped as block of pistachio cake with artisanal thyme-flavored ice-cream resembling a bar of gold, accompanied by slices of apricots from Roussillon.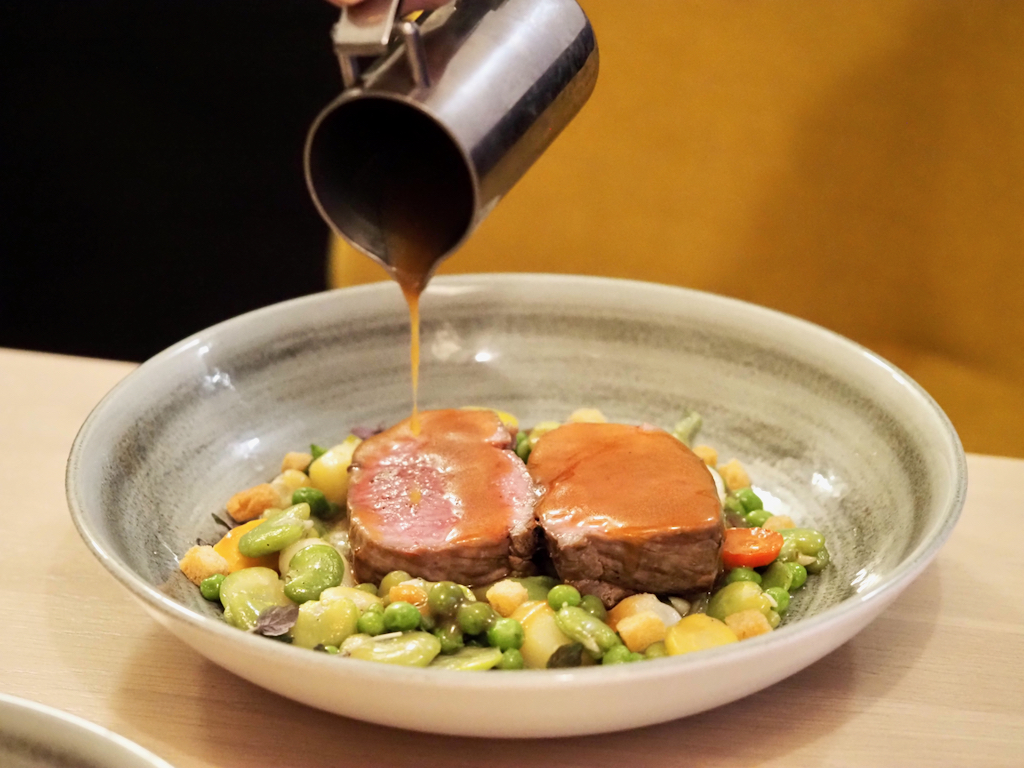 Columbia Hillen
I notice on other occasions the menu has changed to include such dishes as flame-cooked mackerel with wakame seaweed and kale cabbage among the starters; scallops with Jerusalem artichokes and hazelnuts among the mains and rice pudding with tonka beans and dried fruits for dessert.
Catering to a clientele in the heart of the Champs-Elysées district, Le Boudoir offers an early evening menu from 6pm to 8pm which includes a French aperitif, charcuteries, foie gras, several mature cheeses and a bottle of wine from the cellar. The whole restaurant can also be booked for private functions.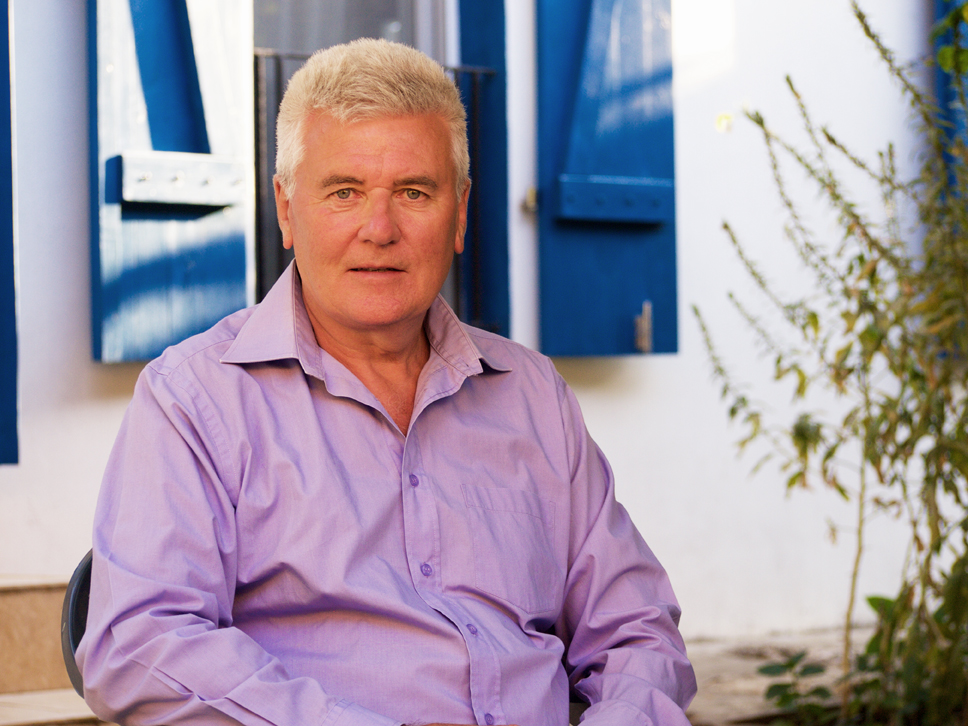 Sean Hillen
Sean Hillen - international journalist, editor and CEO of a national publishing company during 30 years in media, and an author. His novel, 'Pretty Ugly' is an intriguing ride through the world of cosmetics http://www.seanhillenauthor.com/ 'Digging for Dracula' his memoir as correspondent in Romania and 'Driver's Diary,' about the assassination of Irish revolutionary, Michael Collins. Sean's...(Read More)