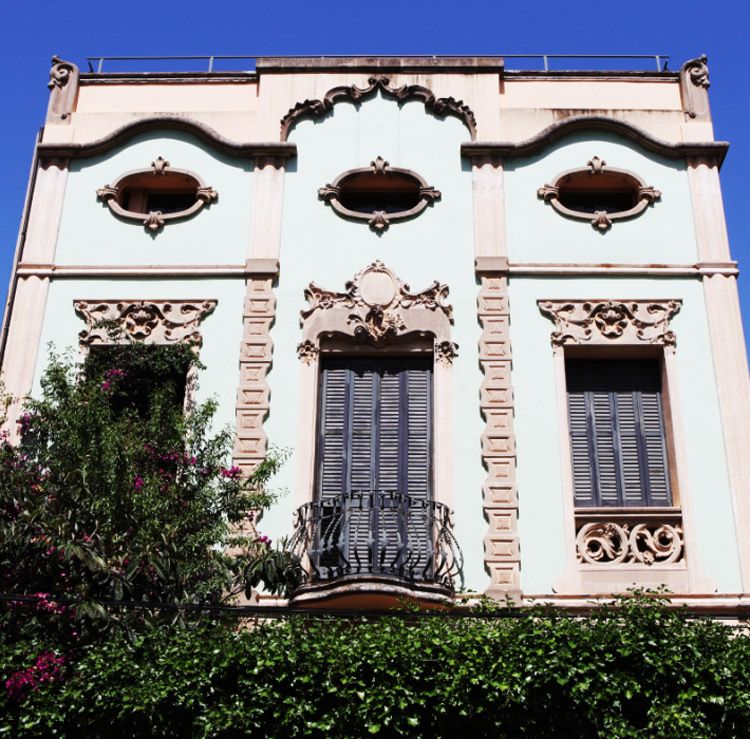 Photo Courtesy of Valmont
Like a myth, I remember hearing of exclusive getaways celebrities and aristocrats reportedly would make to the Swiss Alps. They chartered jets and employed private chauffeurs for discreet week- or month-long stays at a private medical clinic seeking the fountain of youth. No longer a secret, we now know Valmont was one of these luxury wellness clinics, started in 1905, and later serving the needs of the uber-elite. Today, Valmont laboratories are known for their high-end skincare line created by using Swiss molecular-based technology.
Luckily, patients do not have to charter a private plane and Mapquest their way to a secret clinic, because Valmont Group introduced its SPA network in 2003 to cater to its affluent clientele in prestigious locales around the world. Its spa in Barcelona?s district of Sarrià has been such a success that Valmont has opened a second location in the culturally rich area of Sarrià-Sant Gervasi. Originally a Roman colony, this charming, village-like neighborhood caters to upscale residents with its old-world architecture and narrow streets.
Housed in an Art Nouveau building, the spa boasts an intimate ambiance combining beauty and art. Natural stone and light wood are complemented with a curved interior producing a soothing atmosphere. To reflect the aesthetic of the brand, the space has been decorated with artwork from the Valmont collection. The relationship between Valmont and Catalan artist Isao Artigas has led to a commissioned work being displayed on the spa's terrace.
Treatments are given in the spa's four cabins—one houses a wet area with bathing section; two dry cabins may be used as a couples area; and another with showers offers mixed treatments and hair treatments.
In this luxurious oasis, skilled beauticians are on-hand to offer the brand's signature services which combat signs of aging (dehydration, lack of energy, loss of radiance and appearance of wrinkles). Therapies, including massage, use Valmont products to focus on hydration, energy, radiance and firmness to inhibit and reverse the skin's decline. One of their key ingredients is patented glacial water (L' Elixir des Glaciers), implemented to hydrate the skin.

Didier Guillon, president of the Valmont Group tells BeautyConsultantMagazine.com, "The Valmont-Clinic, the origin of the Valmont cosmetic brand, treated such iconic personalities as Charlie Chaplin, Ingrid Bergman, Coco Chanel as well as royalty, aristocracy and Presidents who came here to enjoy our treatments. Because of this experience, today we can offer our international clients the excellent service they expect." Did Valmont Labs really find the fountain of youth? Probably not, but their commitment to skincare and providing a beautiful spa experience still attracts the jet-set elite.