Katherine Bond View Profile

Freelance Writer
Finding Luxury Off the Beaten Path at Colorado's Smith Fork Ranch
Jun. 20th, 2013 | Comments 0 | Make a Comment
Photos Courtesy of Smith Fork Ranch
Mother Nature is hard to compete with. How does one out-do the Rocky Mountain's jagged horizon sprinkled with snow in summer or the splendor of placid lakes and gushing, clear rivers? Marley and Linda Hodgson figured they wouldn't contend with nature's perfection; instead, the couple opened the
Smith Fork Ranch
, a rustic retreat that compliments its spectacular surroundings and savors every aspect of it. 
I'm convinced Mother Nature would stay at the Smith Fork Ranch if she could. Fortunately, I was invited to visit the ranch for several days and fell in love with its Western charm, luxurious accommodations, and world-class offerings. Here are few reasons to find yourself soon at the Smith Fork Ranch:

The story: I love a good story, and the Smith Fork Ranch has one as endearing as its quaint surroundings, told best by Marley himself. New York City residents for over 40 years, Linda and Marley yearned for a complete change of pace. After eight years of patient searching, the Hodgson's found a dilapidated ranch site scattered with 1920s and 1950s log buildings. Most landowners would just plow and build from scratch, but the Hodgson's are a different breed.

As former design moguls of their international brand Ghurka, known for craftsmanship and attention to design detail, the Hodgson's embraced the task of meticulously restoring each building with the original logs. Within two years, the Smith Fork Ranch opened to friends and family and later welcomed the public from around the world.

Playtime: It's an understatement to say that the Smith Fork Ranch makes the "great outdoors" its playground. With access to 1.3 million acres of the Gunnison National Forest and West Elk Wilderness, the ranch has a nearly unlimited and untouched outdoor kingdom. Forty horses roam the ranch, taking guests on rolling hillside trails for up to eight hours. My guest and I loved our two-hour ride guided by wrangler Ashley where we trotted alongside streams and through thick birch forests. Many Smith Fork guests are avid fishermen and partake in the ranch's "Fish n' Rides," horseback outings that lead to unspoiled lakes. Back at the ranch, guests can fly fish at five stocked ponds or three miles of private river.

My favorite outing was to the ranch's sporting clay grounds, just a 10 minute drive from the lodge. The site was almost the home of the Hodgson's, as the location offers an elevated view of the postcard-perfect pastoral land of Saddle Mountain and Rocky Mountains. Completed last year, the sporting clay experience and grounds are state-of-the-art, featuring Beretta firearms, four Promatic Traps, and a handsome oak deck. It's a "must do" challenging experience for any of the ranch's guests, amateur or advanced in shooting.

After a long day of riding, shooting, and hiking, I happily arrived at the ranch's petite spa for a sublime facial and massage. The Smith Fork Ranch Signature Facial, designed by local Esthetician Helen Highwater, is an hour and half indulgent delight fitting for spa enthusiasts and tuckered-out guests alike. Lavender and rose essential oils soaked into my weathered pours while my neck, hands, and shoulders were massaged with locally-made grape seed oil lotion from the Leroux Creek Vineyard. A warm mineral mask finishes the session which left my skin vibrant for days.

Fine feasting: When a ranch has a full-time farmer, one knows it is serious about what it places on a plate. Over 90% of Smith Fork Ranch's food comes from its organic farm or from farms within a 20-minute drive. Guests are encouraged to romp around the farm where cabbage, herbs, corn, and cucumbers spring from rich soil, enhanced by kitchen scraps and horse hay. Children often delight in picking the greens for the evenings' salads or soups, a peculiar experience for city slicker kids only familiar with packaged produce from the grocery aisle.

In the kitchen at the ranch, Seth Bateman, a long-time farm-to-table chef, unfurls a daily cornucopia of the season's sensations. The Hodgson's hunted down Bateman a few years ago, recalling a fantastic meal prepared by him at his former post at the Terra Luna restaurant on Cape Cod. The Hodgson's often join guests at dinner, a complete treat for both diners and the couple, to savor Bateman's array of plates, from beef tongue to halibut cheeks.

The ranch's extensive wine list and cellar, along with Marley's sommelier-level of expertise, makes for precisely paired courses. I was impressed by every plate's delicate yet simple flavors, as well as the Hodgson's sincere joy for artful conversation and gracious hosting. The Hodgson's, like their ranch, are consummate hosts of the finest in America's great outdoors.
You might like :
World's Best Mountain Resorts
Featured Luxury Hotels
Sedona, United States
The Sedona Rouge Hotel and Spa
The Southwest United States was once part of a vast domain of little known...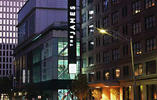 Chicago, United States
The James Chicago
Luxury Liberated at The James Chicago This unique hotel has all the...

Vieques, Puerto Rico
W Retreat and Spa Vieques Island
Surrender to your senses with W Retreat & Spa, Vieques Island, where the...

Madrid, Spain
The Westin Palace Madrid
Commissioned by King Alfonso XIII in 1912, the newly restored Westin Palace...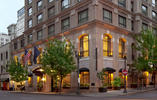 Portland, United States
The Westin Portland
Enter The Westin Portland and you will notice immediately how you are...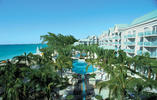 Grand Cayman, Cayman Islands
The Westin Grand Cayman Seven Mile Beach Resort
Fronting the famous Seven Mile Beach, The Westin Grand Cayman Seven Mile...