JustLuxe View Profile

Editorial Staff
Experience Balinese Culture and Five-Star Luxury at The Laguna Bali Resort & Spa
Sep. 3rd, 2013 | Comments 0 | Make a Comment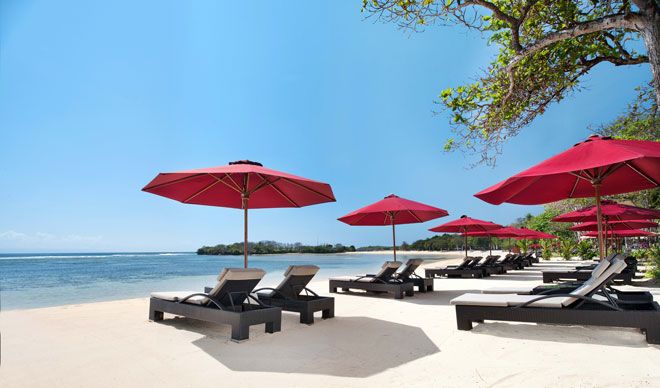 Photos Courtesy of The Laguna Resort & Spa
Your spectacularly luxurious vacation at The Laguna Resort & Spa has been patiently waiting for your arrival for a few years now; and it's about time to pack your bags and head to the Nusa Dua area of Bali. Excelling in every aspect of incredible luxury, this is the kind of island getaway that you've been wishing for; a world-class respite from the daily grind.
The rooms, suites, and villas throughout the property's lush tropical, garden-covered grounds all offer incredible accommodation options to make your stay as comfortable as possible. The quiet, natural surroundings and soft lapping ocean will lull you to a restful sleep. The Deluxe Studio Lagoon Access is great for enjoying a spacious room with its own private access to the lagoon pool. Inside, a separate bedroom, dining area and living area make it easy to host friends and family. Taking direct inspiration from Balinese arts and incredible island lifestyle, the villas available at the hotel are by far the resort's best accommodations and offer the ideal in luxurious vacation destinations.
To help aid in obtaining that sought-after peak of relaxation, The Laguna features the Lagoon Spa, where an elegantly modern setting is paired with ten full pages of melt-away-your-stress options like a Luxurious Chocolate Treatment (yes, you read that right) to beauty treatments that include manicures, pedicures, tropical nail art, waxing and hair salon services. Even the young members of your party can participate in a spa day with gentle treatments designed specifically for those between the ages of seven and 12. Additionally, the spa's menu has a unique section that is designed just for men.

Once the stresses and kinks of life have been kneaded, wrapped and aroma-therapied from existence, continue that vacation-state-of-mind through a fun selection of onsite activities. Health and fitness warriors will be able to keep up with their routines 24 hours a day at the spa's fitness center where guests also have access to trainers and state-of-the-art workout equipment. Likewise, there are a number of activities available daily to enjoy everything from competing in table tennis tournaments to playing bocce ball. And, if you find yourself having to do some work, the resort offers a business center complete with secretarial services, equipment rentals and all the technology you'll need to get the task done efficiently so you can get back to your vacation.
When it's time to enjoy a meal, the three restaurants provide whatever atmosphere you're looking to dine in. Couples wanting to dine in a romantic setting while experiencing the best views of the beach will love the intimate atmosphere and incredibly fresh seafood at Arwana. Banyubiru provides an upscale, sophisticated dining experience with authentic Chinese and Japanese cuisine. Casual or on-the-go diners will enjoy the deli-style Cornerstone, where snacks, pastries, and some of Bali's finest wines can be enjoyed on the outdoor patio.
Live music can be heard in the evenings at Kulkul Bar where tropical creations are concocted from its expert mixologists. While enjoying cocktails, guests are invited to view out onto the breathtaking Indian Ocean.
This year is slowly coming to a close, and we're sure you've been working hard all year long. So, seems like now is a good a time as any to enjoy a Bali vacation. At The Laguna Resort & spa wonderful sandy beaches, exquisite accommodations and a supremely refreshing spa experience are sure to have you wishing you never had to leave.
The Laguna, a Luxury Collection Resort and Spa, Nusa Dua-Bali
Kawasan Pariwisata Nusa Dua Lot N2
Nusa Dua, Bali 80363 Indonesia
877.787.3447
TheLagunaBali.com
You might like :
Best Bali Luxury Hotels
Featured Luxury Hotels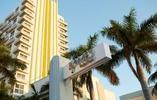 South Beach, United States
The James Royal Palm
Featured as one of Conde Nast Traveler UK & US Magazine's "Hot Hotels of 2013",...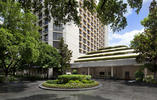 Houston, United States
The St. Regis Houston
The St. Regis Houston is nestled in the epicenter of the nation's energy...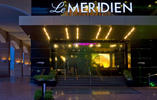 Panama City, Panama
Le Meridien Panama
On the edge of the Bay of Panama overlooking the old and new quarters of the...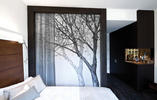 New York, United States
The James New York
The James New York brings luxury liberated from tradition to Soho. Located on...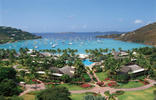 St. John, U.S. Virgin Islands
The Westin St. John Resort and Villas
Pure relaxation awaits you at The Westin St. John Resort & Villas, a refreshing...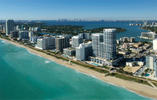 Miami Beach, United States
Canyon Ranch Hotel & Spa
Set on 750 feet of pristine beach, in the beautifully restored Carillon Hotel -...