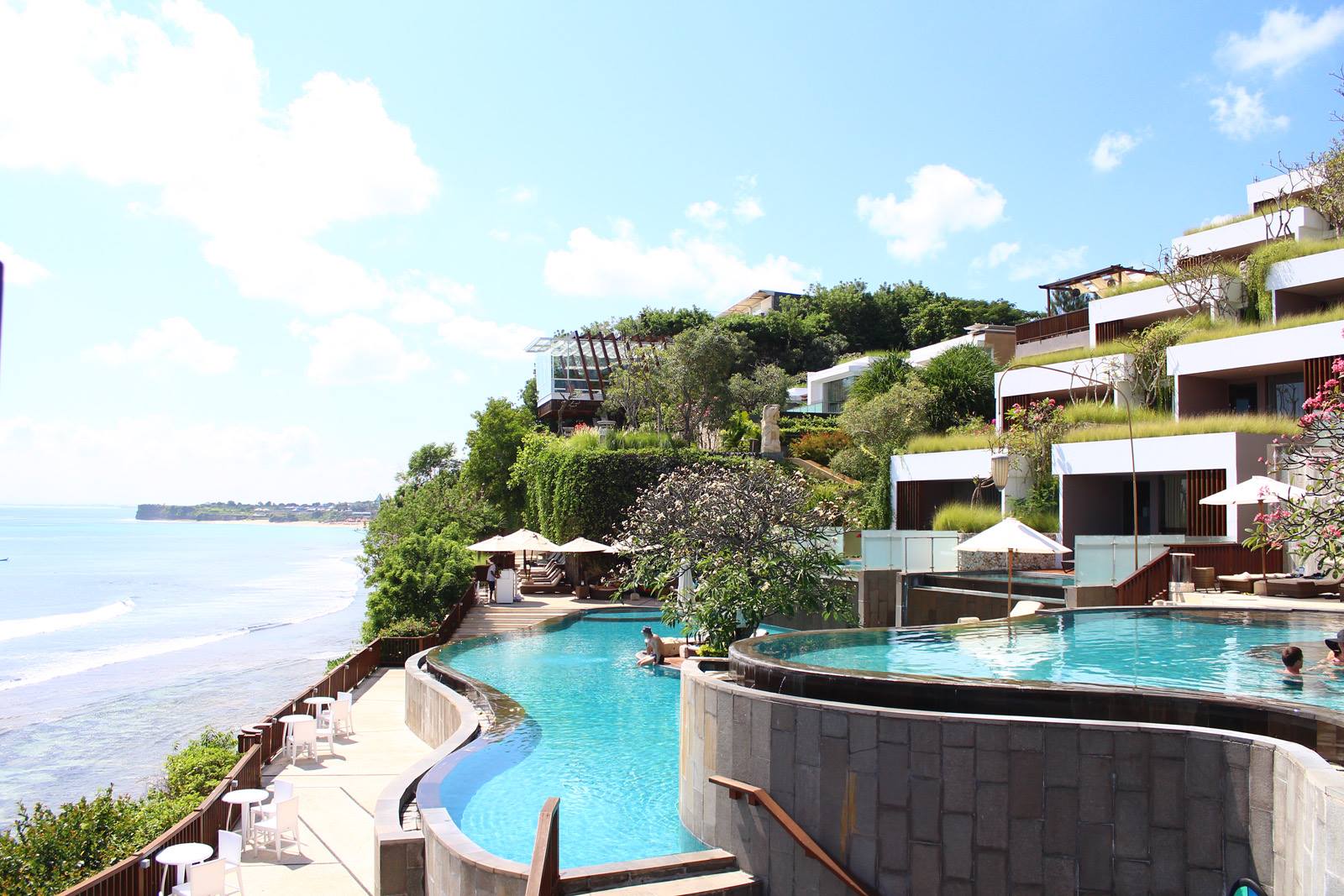 Photos Credit: Anantara Uluwatu
Bali has been a popular travel destination for years, but ever since Eat, Pray, Love hit shelves and cinemas, the number of tourists flocking to this Indonesian island has skyrocketed. As a result, places like Seminyak and Ubud can be uncomfortably crowded, packed with people invariably chugging cheap cocktails or searching for some kind of spiritual fulfilment.
But there are parts of Bali that have remained unscathed. Located on the southwestern tip of Bali's Bukit Peninsula, Uluwatu has long been beloved by surfers and peace-seeking travellers, but retains a sense of zen that's lacking in other Bali hotspots. Weaving together old and new, the rugged cliffs here are home to the 11th-century Pura Luhur Uluwatu Temple as well as several five-star luxury resorts. Most luxurious of all, I'd heard on the travel grapevine, is Anantara Uluwatu.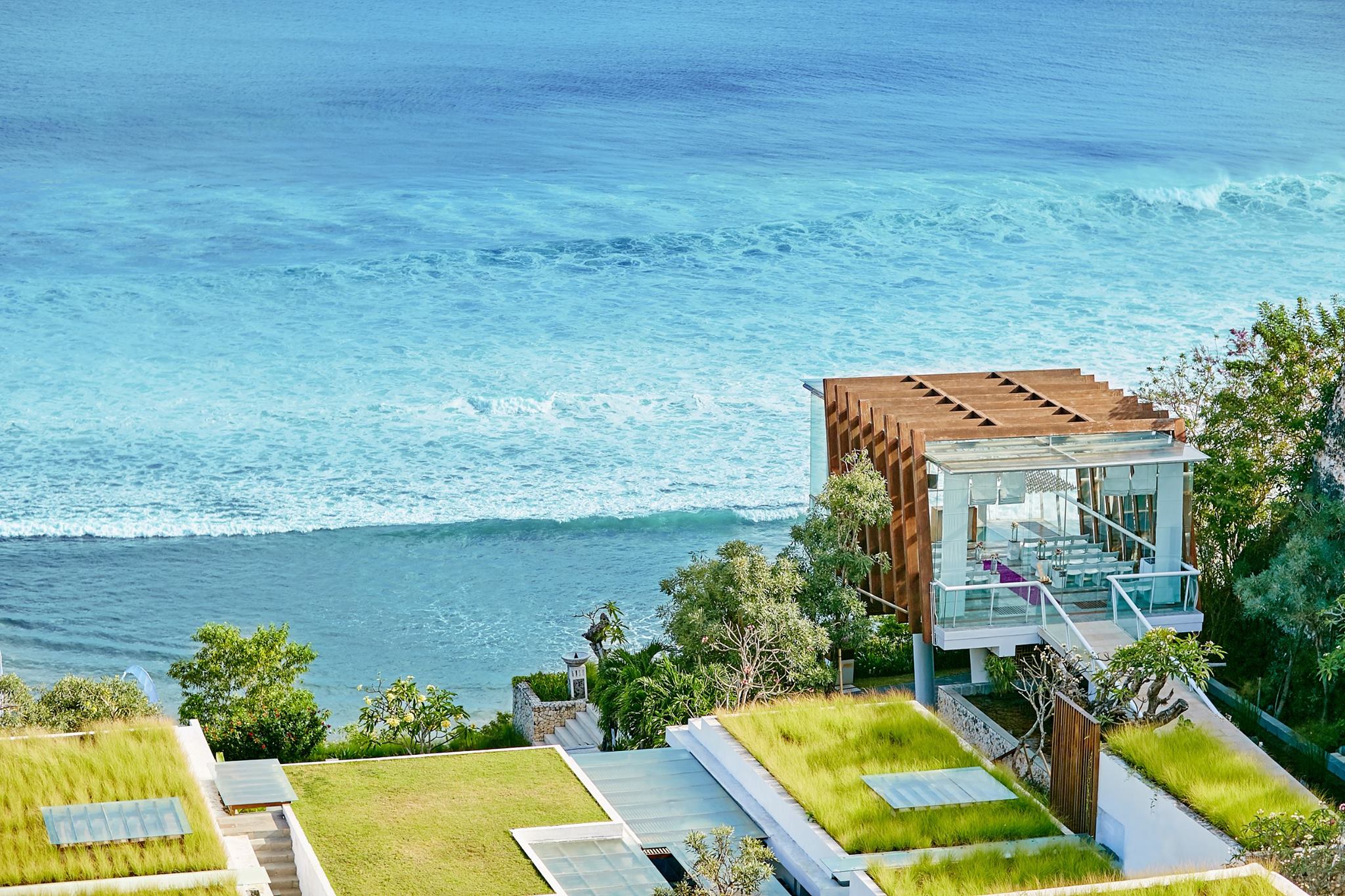 Probably the most striking thing about Anantara Uluwatu is its location, perched above the limestone cliff face and looking out onto the Indian Ocean. With the exception of a few surfers riding impossibly perfect waves and some fishing boats bobbing further afield, the ocean and the beaches here are quiet, the views mesmerizing every way you turn.
There aren't rooms at the Anantara, only suites—all with ocean vistas and outside decks. There's a living area with a long couch, a desk by the window, a stylish bathroom with a huge rainwater shower, and a bed so comfy that I relished waking up in the night and realizing that I still had hours left to sleep. I was disappointed when I didn't see a bath in the suite until I went out onto the deck and saw the outside spa bath.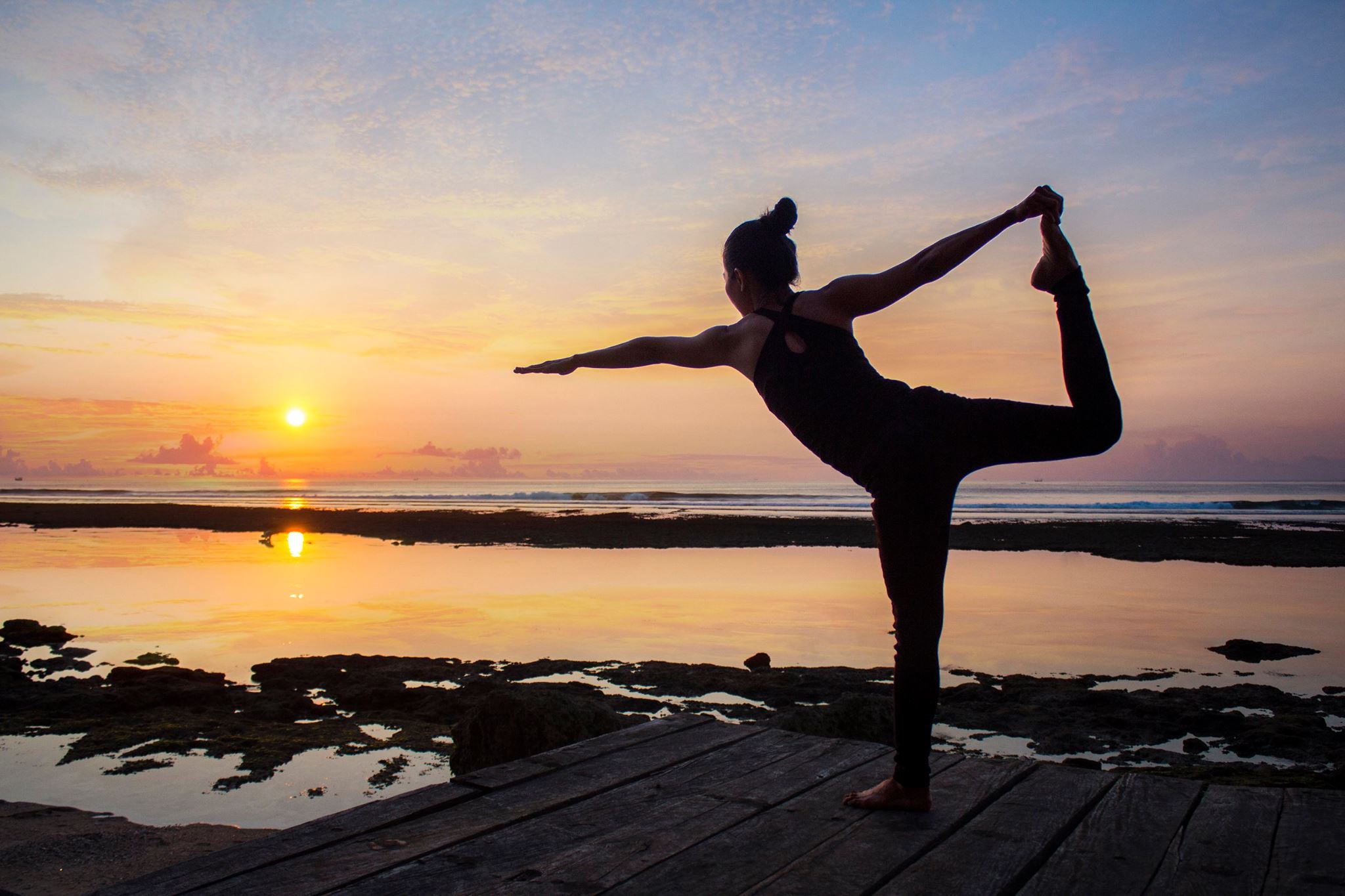 It doesn't really get much more idyllic than sitting in a spa bath full of bubbles watching the sun set over the Indian Ocean. But as big as the bath is, in the stifling Bali heat you need a proper pool, and thankfully the Anantara has that. A few steps down from the bedrooms is the glamorous two-level infinity pool, where the bright blue waters appear to melt into the ocean beyond.
The food, as you'd expect at a luxury resort, is very good. The pool area is home to Splash, which specializes in grilled fish and meat, and the sixth floor houses two more restaurants: SONO Teppanyaki, a Japanese steakhouse, and the aptly named 360, from which you can enjoy incredible views of grass-topped suites cascading down the cliffside.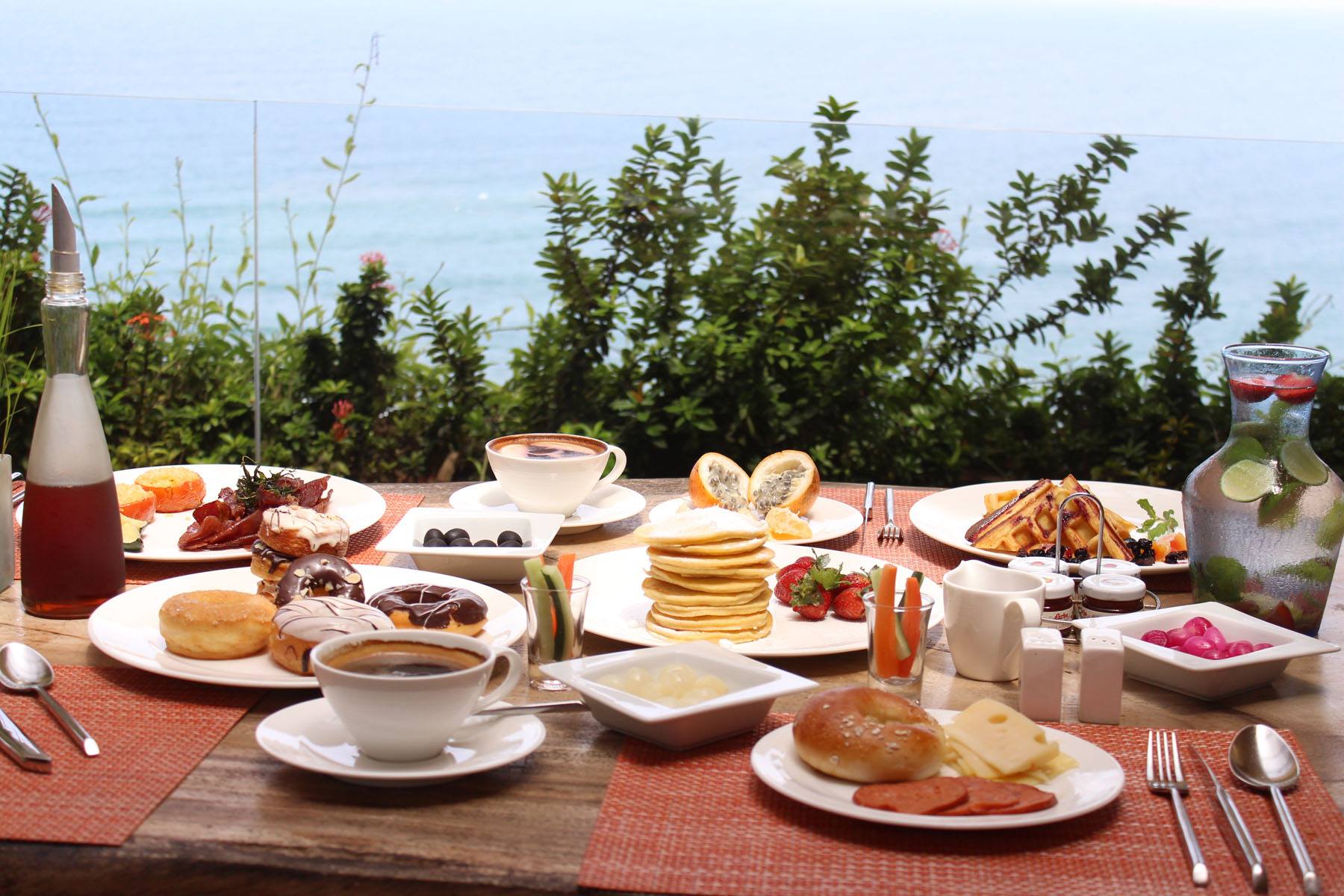 When you're not eating or swimming, there's still plenty to do. If you want to (gasp) leave the resort, the obvious choices are visiting the world famous Padang Padang beach and Uluwatu Temple, but the resort also offers activities like yoga, golf, surfing, river rafting and elephant safaris. I, however, had my eye on the Spice Spoons Culinary Journey cooking class, which promises to show you behind the island's traditional culinary scene with a "richly interactive cooking class."
A lot of the traditional Indonesian meals contain fish or prawns, but the chefs happily adapted the recipes to suit my vegetarian requirements. You choose what you want to make from a large selection of dishes. A hard decision, but in the end I went for gado gado, an Indonesian vegetable salad with peanut sauce, soto ayam, a traditional chicken noodle soup, sans noodle, with a fragrant ginger, lemongrass, turmeric, salam leaf and chilli broth; and mie goreng, thin yellow noodles fried with garlic, shallots, and tossed in clouds of steam.
I got to eat what I'd made and it was delicious. The true test will be trying to replicate these dishes without an expert chef standing behind me, but I'll definitely give it a go. Afterwards you can make your own dessert too; I chose dadar gulung, palm sugar and coconut crepes, one of the most popular snacks in Indonesia. The crepes are colored green by the aromatic tropical plant pandan, and stuffed with fresh grated coconut, vanilla bean and melted brown sugar. Seriously, seriously good.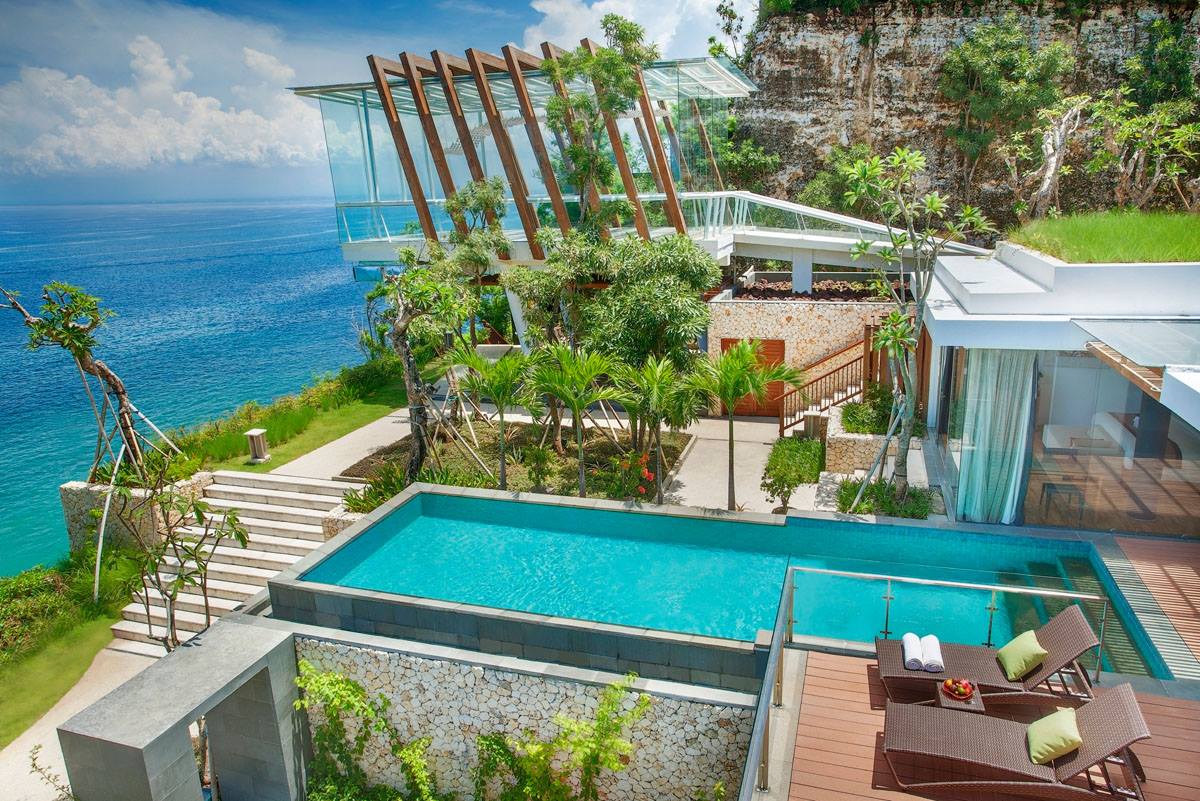 Of course, a luxury resort isn't that luxurious without its own spa. Designed to look like a traditional Balinese rice bar, the Anantara Spa is beautiful, and I decided to make the most of it with the signature massage. I've enjoyed several different types of massage on my travels, but Balinese massage draws influence from the traditional medicines of India, China and Southeast Asia, and includes acupressure and essential oils. It was genuinely the best massage I'd ever had—high praise indeed.