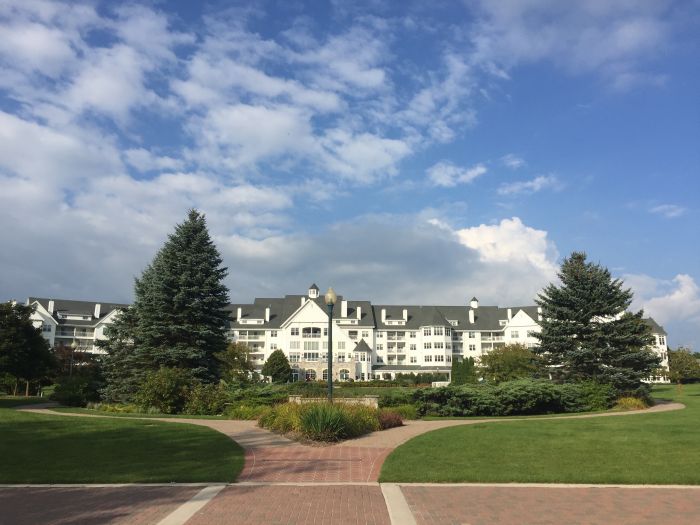 Photo Credit: Beth Graham
Now that my BFFs and I are spread out across the U.S., I'm always on the lookout for the ultimate girlfriend getaway destination. You know, a place to get away with the girls for a little pampering and a lot of self-indulgence. I think I may have found the holy grail of trips.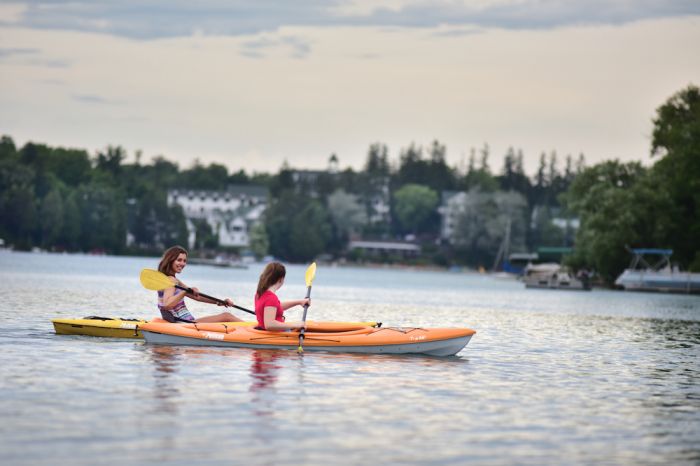 Photo Credit: Elkhart Lake
Imagine spending a day at a cooking school learning to make French sauces, and then heading out to the lake to paddle board over the crisp cool waters. Later winding down with a luxurious spa treatment before enjoying a special farm-to-table dinner. All without ever leaving your resort. It all happens at the AAA 4-Diamond Osthoff Resort in Elkhart Lake, Wisconsin. Originally opened in 1886, the resort was renovated in 1995, but maintains its original Victorian charm. You'll certainly want to book one of the resort's spacious three-bedroom suites that exudes luxury with a fireplace, oversized whirlpool tub and lakefront views from the balcony.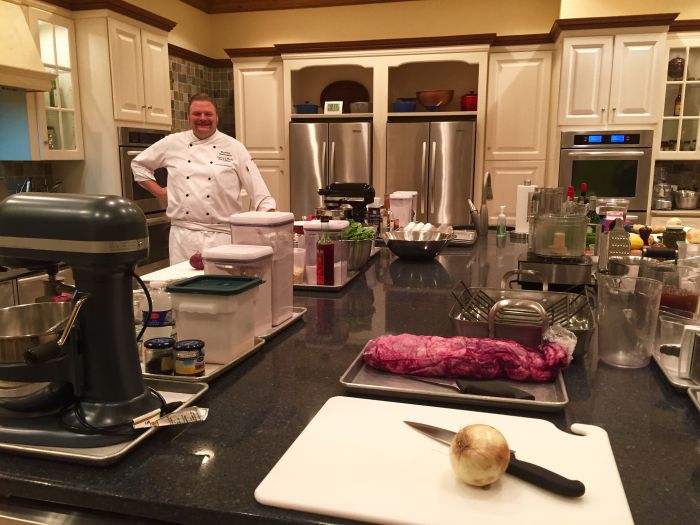 Photo Credit: Beth Graham
Whether cooking is one of your skills or not, you'll want to spend a day at the resort's L'ecole de la Maison Cooking School. I had one of the best dishes of my life here, and my friends prepared the entire meal! Chef Benjamin Sommerfeldt takes you on a culinary adventure as you prepare an elegant, multi-course meal using produce and herbs straight from the resort's garden. The chef had individual workstations set up for each person with all of the necessary ingredients and cooking utensils for one portion of the meal. I was in charge of the appetizer—a decadent five onion soup with croutons and gruyère cheese. The remaining courses included baby spinach salad with bacon, pickled mushrooms, almonds and a Dijon vinaigrette; potato-crusted walleye; roast of tenderloin, bacon and aged cheddar twice baked potato; and black forest cake for dessert. It was so much fun preparing a meal together and honestly, it was one of my most memorable experiences there. Be sure to take a tour of Chef Sommerfeldt's rather impressive garden.
Photo Credit: Beth Graham
After the culinary class, we headed to the Aspira Spa. I opted for something other than the traditional massage or facial, selecting the Mind, Body & Spirit Alignment. It's described as a mix of intuitive massage, Reiki, reflexology and craniosacral techniques that balance the body's energy centers. It was simply amazing! Others opted for different massages that incorporate indigenous ingredients and Native American influences from the region. There's a cedar massage, Yin Yang massage, chakra balancing massage, Vichy shower and more to choose from. (Trust me, you and your girlfriends will want to book additional treatments.) After your treatment, head to the spa's meditation room and experience a few quiet moments amid the sounds of the indoor waterfall.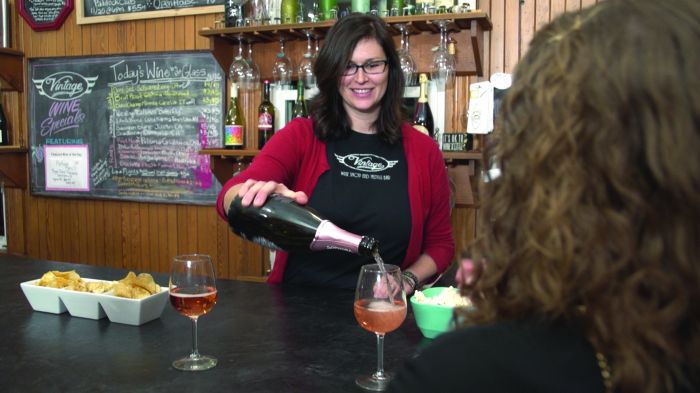 Photo Credit: Elkhart Lake
Elkhart Lake itself is so serene and tranquil. The population of the region is quite small, so you'll find the area exceptionally quiet and uncrowded. The Osthoff Resort offers paddle boards, sea bikes and kayaks to explore the lake, or you can book a pontoon boat and let someone else do the driving while you enjoy a bottle of wine. Stroll over to the historic village and visit a vintage specialty wine shop or dine at one of the quaint, upscale cafes. There's plenty of boutique shopping and even a traditional high tea at the Jay lee Inn.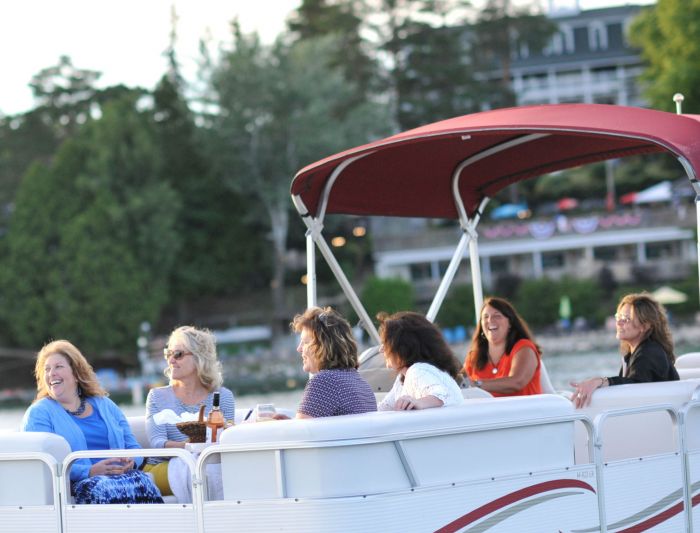 Photo Credit: Elkhart Lake
While the local village offers a number of great dining options, be sure to enjoy breakfast at Otto's Restaurant (named after Otto Osthoff). Chef Sommerfeldt serves up his exquisite farm-to-table cuisine straight from his garden at Lola's on the Lake, where you can dine al fresco and enjoy the sunsets.