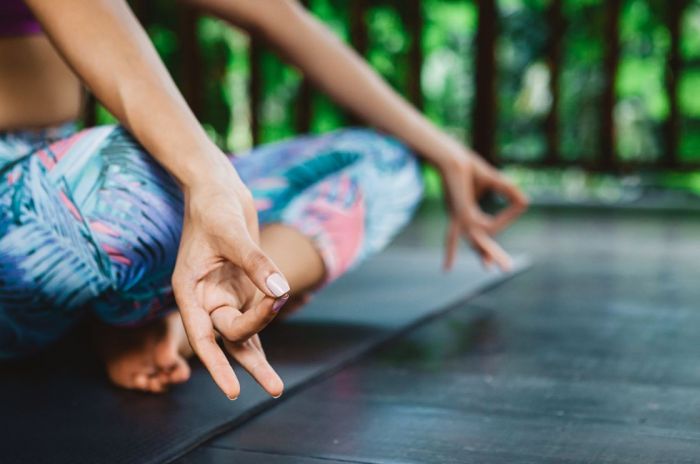 Shutterstock
Bali is one of the most breathtaking vacation destinations in the world. Escape Haven is a luxury resort specializing in fitness, healing and yoga. The resort has been globally recognized for offering the best luxury wellness retreat in 2017. Their Refresh Package goes above and beyond to make sure every aspect of your trip is up to the highest standards. Yoga has been proven to stretch muscles, increase flexibility, manage stress and relax the mind. Escape Haven employs three full-time yoga instructors that can guide guests on their yoga journey. This package is designed to be personalized, so it does not matter what level your yoga skills are at. Both beginners and experienced yogis will enjoy an experience that is suited to them. There are two organized yoga sessions a day, and the opportunity for unlimited yoga if you desire more.
Outside of the amazing yoga journey, you will embark on, you will have luxurious accommodations as well. The package includes 6 nights at the stunning Canggu sanctuary with butler service. You will be able to consult with a dedicated facilitator to build your perfect itinerary. Their number 1 priority is making sure you have a dream week and are able to accomplish everything you came to do. Luxury room amenities include kimono robes, hairdryers, fridges and spa toiletries. Daily spa treatments are available and encouraged throughout the week. All breakfasts, lunches and dinners will be provided by their qualified wellness chefs. They even have 2 chauffeurs on hand at all times to take you to any other parts of Bali that you wish to see.
The Refresh Package is an amazing way to fully immerse yourself in the yoga culture and the beauty of Bali. At this resort, health and wellness are the two main focuses. A week there will leave you feeling centered and refreshed.