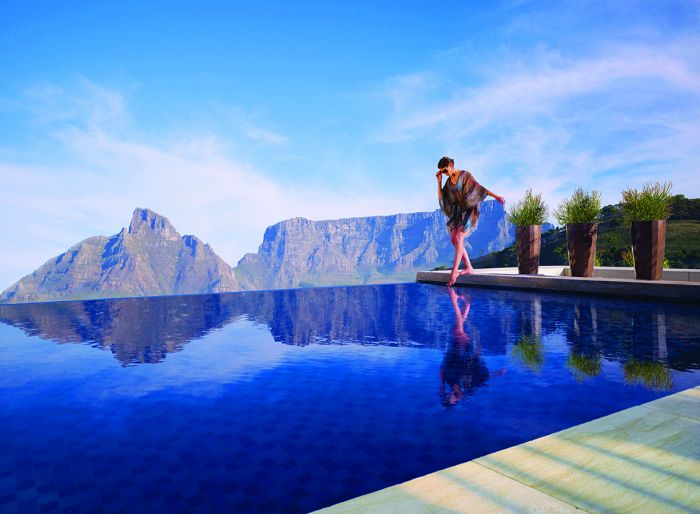 All Images Credit One&Only Resorts
Most who have been to Cape Town, South Africa will argue that is among the most beautiful cities in the word. It is flanked by the prestigious Table Mountain on one side and its V&A harbor development on the other. The V&A harborfront is a tourists mecca filled with all types of activities, shopping, restaurants and cafés and attractions. In the center of all of this is the truly spectacular urban resort aptly named One & Only Cape Town.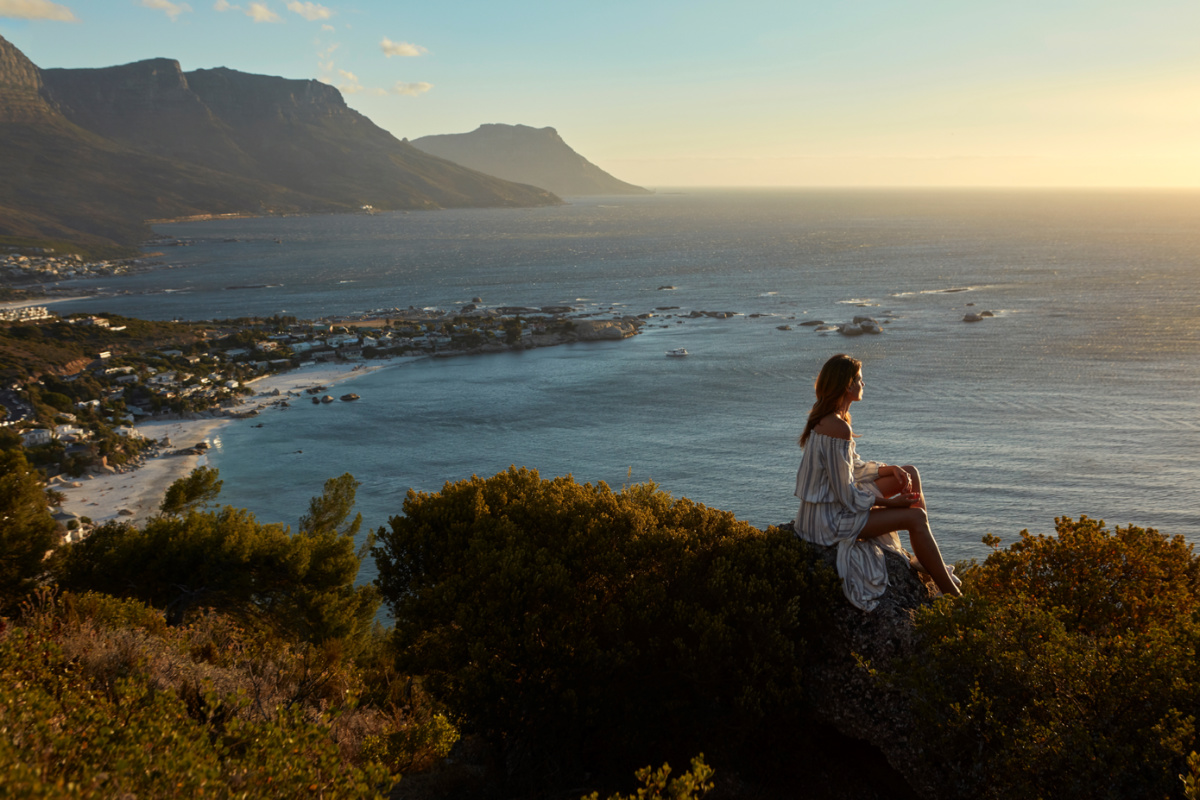 Cape Town is one of those must-visit cosmopolitan cities along with New York, London, Paris and Hong Kong. Its cultural richness emanates from its many ethnicities such as the Dutch and French to the Malaysian and of course, Africans. After its turbulent recent past, Cape Town has emerged as a safe open society welcoming to all, that celebrates its cultural diversity with an eclectic variety of tastes, flavors, sights, and experiences.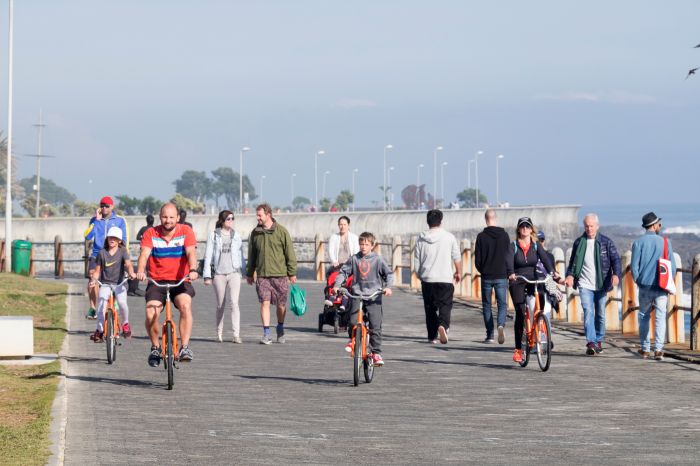 Within an hour from the city, visitors are transported to a completely rural landscape and surrounded by South Africa's exalted wine region. In another direction, tourists can see penguins waddle along the coast at Boulders Bay or sightsee in the colorful houses of Bo-Kaap. Others will indulge in world-class surfing, or swimming and suntanning at one of the first rate beaches such as Camps Bay, Clifton, Landudno. Within the city is the Virginia and Alfred Waterfront which is still a working shipyard and marina that was once a dilapidated and forgotten area of the city. Fast forward to today and it is the tourist and local center filled with shops, restaurants, museums, entertainment and outdoor activities galore. It's really the hottest place in town and just happens to be a few minutes stroll from the One & Only Cape Town.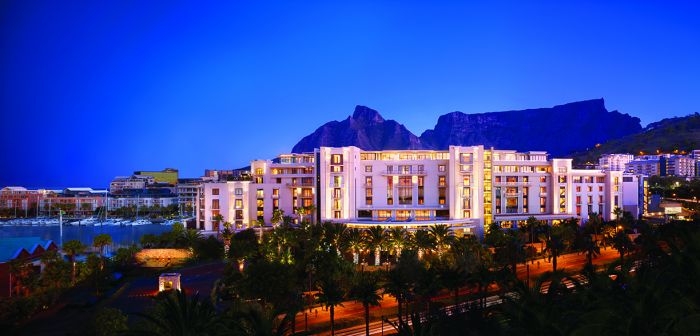 The One & Only Cape Town is an ultra-luxe urban resort. It is truly grand and has become the place to stay for elite travelers visiting this incredible city. In the front entrance a stream Bentley's and Porsches drop off guests who want to be near all of the action or locals there for dinner or cocktails to start their evening.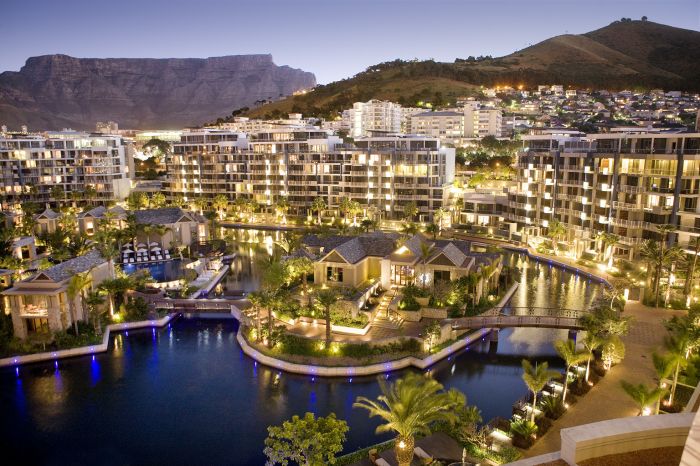 Indoors the hotel continues to impress with a dramatic atrium where floor to ceiling windows give an unobstructed view of the iconic Table Mountain. The centerpiece is the ultra-glam Vista Bar & Lounge with a long oval bar filed with haute travelers there to wet their whistle. In the evening at dusk is the most beguiling time to experience it as the colors of the sunset play on the mountain. The hotel's tony guests gather for pre-dinner drinks as live jazz music notes fill the space. In the afternoons' others gather for the hotel's high tea offering sweets and savories while most will opt out of tea instead choosing sparkling bubbles from one of the nearby wineries.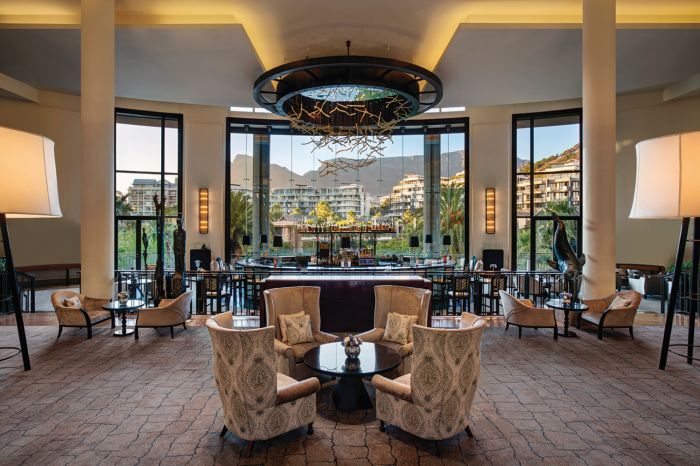 Beyond the lounge and throughout the hotel, South African art pieces adorn the walls and riveting sculptures fill the common spaces. Africa and South Africa, in particular, have an incredible pool of talented artists and the walls and halls of the One & Only are the ideal location to showcase these amazing objects d'art.
In the rear of the hotel, the development's waterways often have canoers and stand up paddle boarders sauntering around the meandering waterway between the residences and other buildings. There' a small arched bridge over the canal is the One & Only pool and spa complex as well as their villas and more accommodations. The free form pool is lake size and over 3500 square feet with sunbeds and poolside cabanas. It's really an oasis within an oasis filled with palm trees creating a waterfront cool ambiance.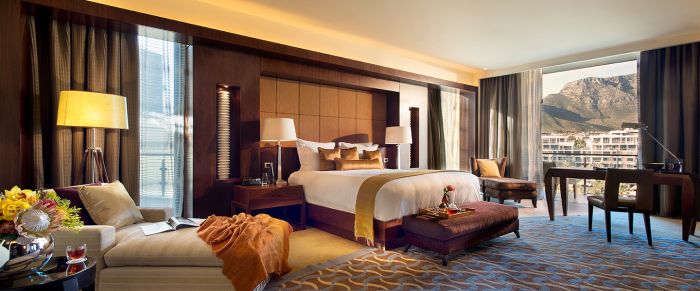 The lavish lifestyle of the hotel continues in their 131 rooms located across seven floors of the main building as well as on their private island. The décor is exquisite with all the amenities and features one would demand in a five star plus hotel with lovely African art pieces, modern furnishings, exotic fabrics, rich wood surfaces, with a soothing earth tone palette inspired by the colors of the African Savannah.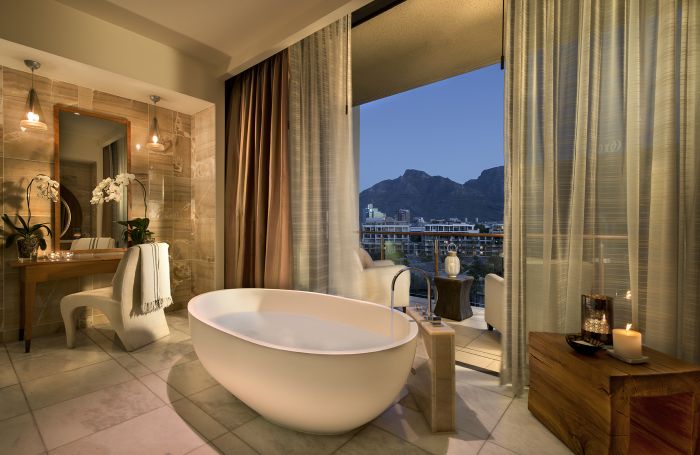 Each of the rooms has a king sized bathroom with an egg shared deep soaking tub, rain shower and upscale bathroom amenities. In 2018, South Africa faced a serious water shortage, those issues are now far behind and no longer the case, so guests are encouraged to spend time relaxing in their wonderful bathtub, water treatments in their spa, or in their pools. After your relaxing bath, wrap up in your comfy robe and head to the outdoor balcony with a glass of wine as you take in view of the waterways and marina below, the neighboring residential condos and of course, the gorgeous vistas of Table Mountain.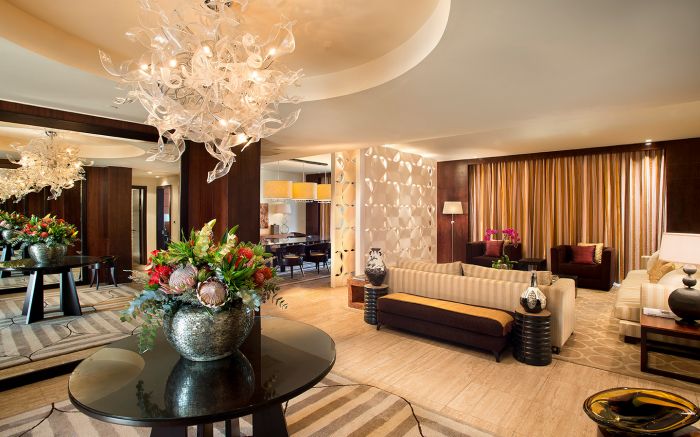 On their island below is where you'll find their Island Suites which are very spacious and offer two bedrooms as well for families and friends traveling together. For the next level of luxury, the One & Only has several specialty suites that rival the top villas and apartments in Cape Town. The Presidential Suite is what you would find in an aristocrat's pied-à-terre with a decadent chic, contemporary living space, two master bedrooms, a kitchen, and large dining table big enough for any entourage. It's incredibly beautiful inside yet most will gravitate toward the enormous balcony that stretches the length of the suite and offers gorgeous unobstructed views of Table Mountain and the Victoria & Alfred Waterfront.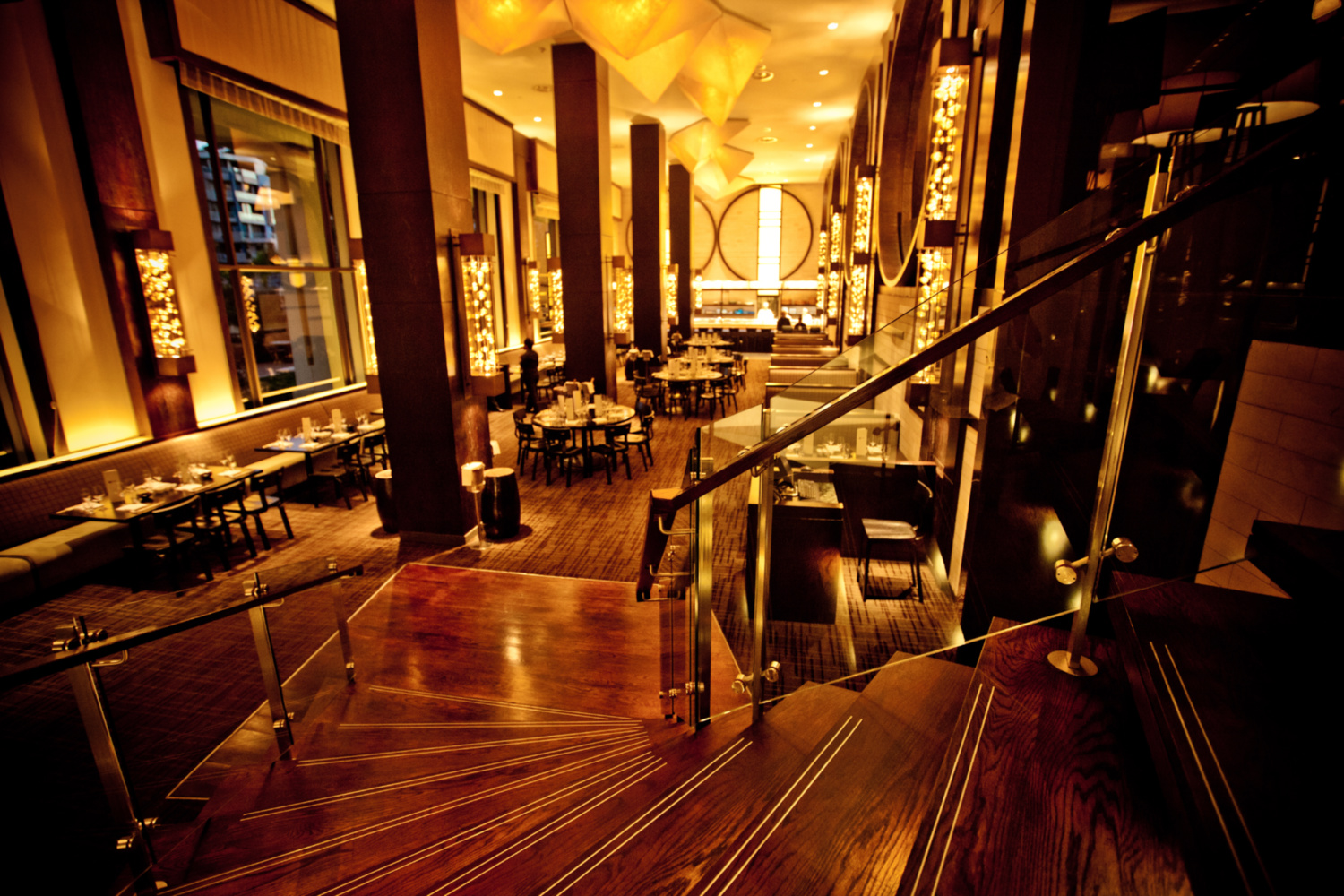 Nobu Restaurant at the One & Only Cape Town
An urban resort on this level must have dining experiences on par with the facilities and the One & Only Cape Town does not disappoint. Their most prominent dining option just happens to be the only African outpost of Nobu. Any self-respecting foodie is most familiar with Michelin-starred chef Nobuyuki Matsuhisa's haute Japanese Peruvian fusion cuisine. At the One&Only Cape Town has a bit of a twist as they accentuate each dish with South African ingredients and flavors. Despite how many Nobu's you've visited, you'll find a similar yet nuanced experience at the Nobu at the One&Only Cape Town. The setting is cool and chic and filled with hotel guests with a sprinkling of the Cape Town who's who.
Their second all-day dining restaurant is helmed by South African celebrity chef Reuben Riffel. Rubens menu features international upscale bistro cuisine with a focus on local farm-to-fork ingredients and cooking. It's also where guests start their day with a completely over-the-top breakfast buffet with countless live cooking stations and an endless offering of breakfast items.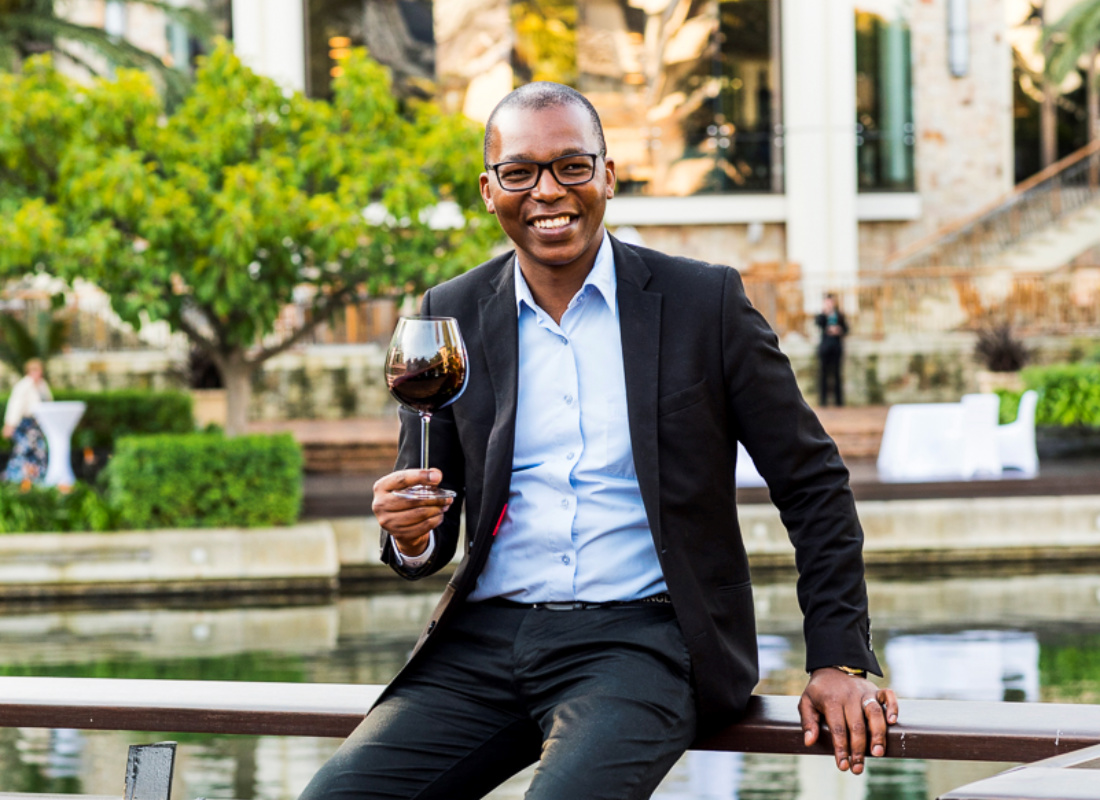 Executive Sommelier, Luvo Ntezo
The Western Cape is known for good wine and the Rubens at the One & Only boasts the largest wine cellar in Cape Town with over 5000 bottles from 700 references of mainly local as well as international wines. These wines are curated by the hotels engaging expert sommelier, Luvo Ntezo. Wine is in his blood and he as is his second in command, Pearl Oliver, who are both more than happy to spend time with guests talking about what makes South African wines so special. They also offer a wine tasting experience with a tour of the Wine loft followed by tasting where guests are able to appreciate, learn about, and fall in love with the wines of the region. The experience includes an engaging tasting and discussion of wine as well as lovely pairing cheeses and dry fruits and meats.
For a more casual fare, head to the pool area for the hotel's third dining option Isola, which is their poolside restaurant servicing fresh and delicious seafood, tapas, Mediterranean dishes and wood-fired pizza.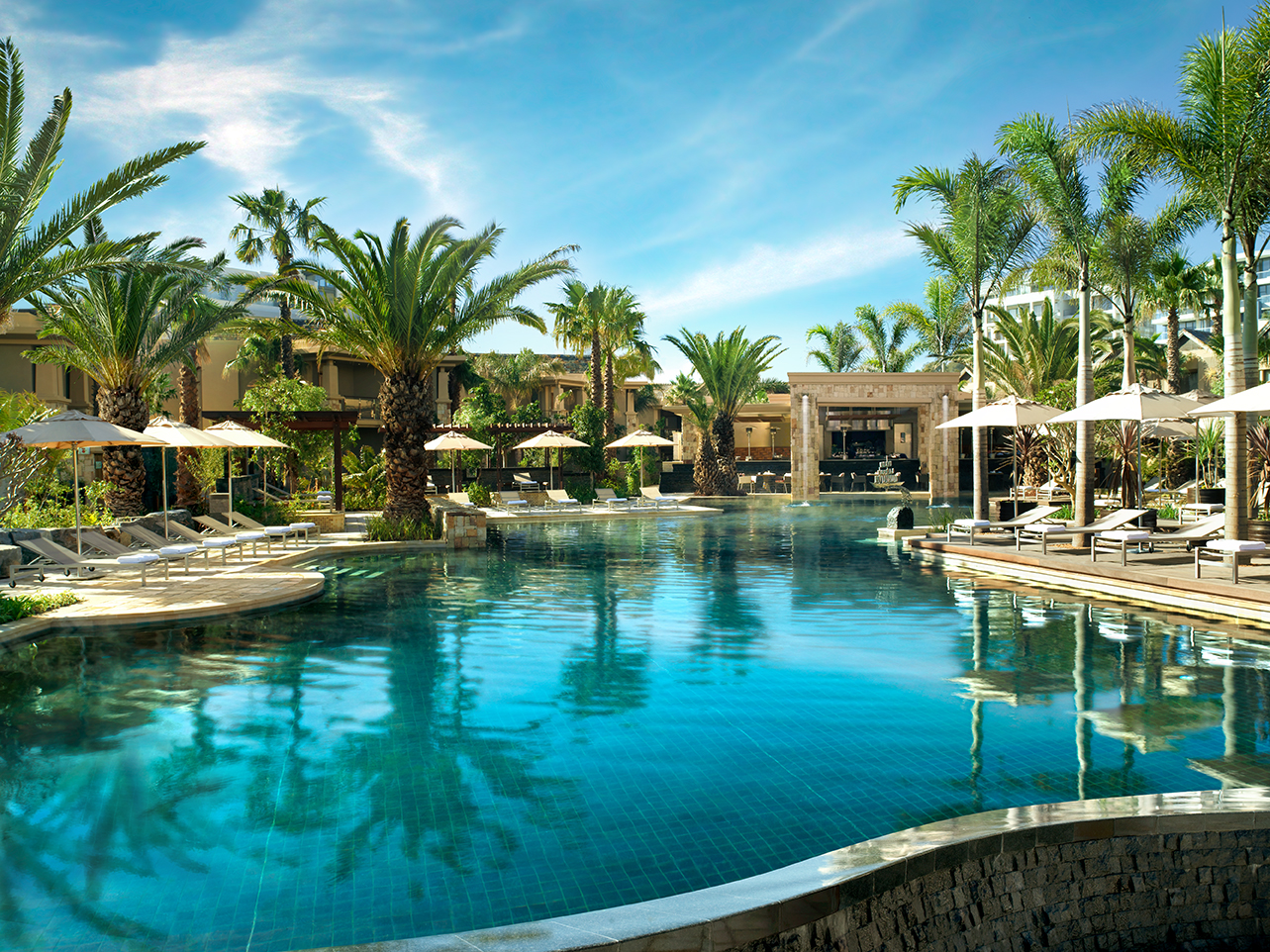 The hotel has a private island across a footbridge over the winding waterway with lush vegetation as well as beautiful outdoor art and water features that create a natural and relaxing environment. This is where the resort pool and the One & Only Cape Town Spa is located and once inside the peaceful haven-like environments continues.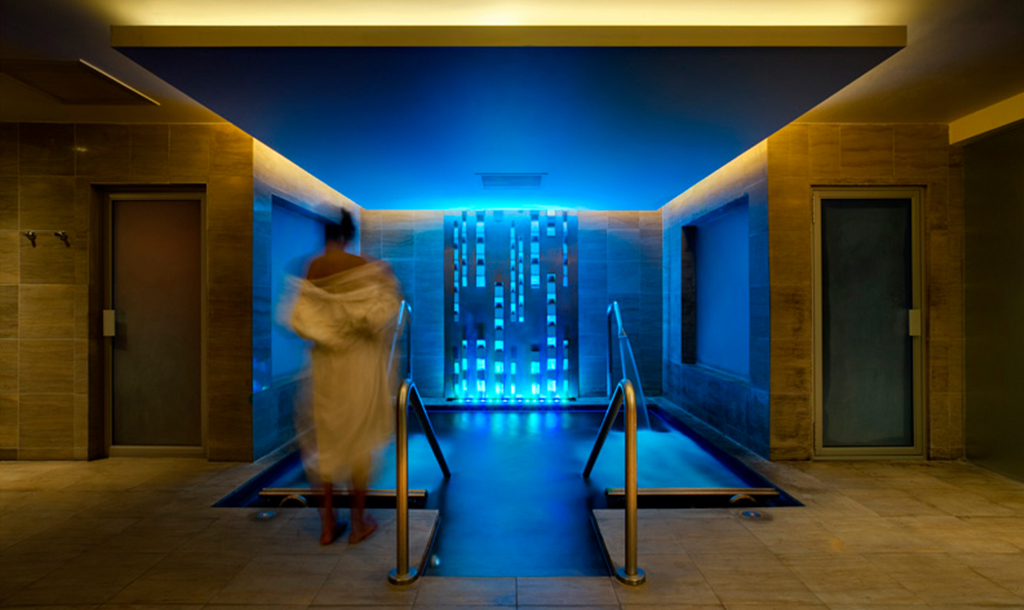 The spa experience is one of the tops in Cape Town with an expansive spa facility with 12 treatment rooms and a staff of uber-capable therapists that focus on holistic healing. For the weary male traveler, a treatment not to miss is the 60 minute Mankind, which focuses on specific areas of the body to relieve neck, headache, and back strain with a deep tissue back foot and scalp massage. The spa experience is completely first rate with steam and sauna facilities, water jets as well as couples treatment rooms.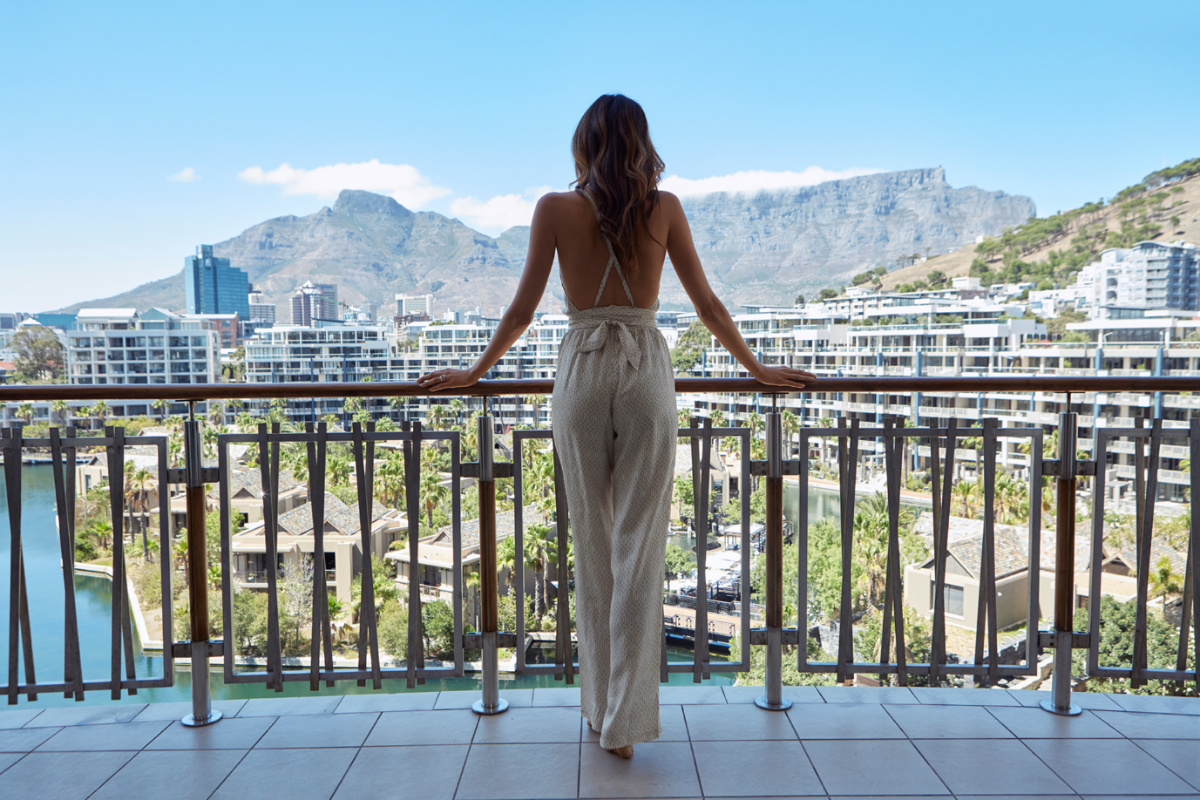 The One & Only Cape Town is the consummate urban resort. The facilities are first rate from the accommodations, restaurant offerings and spa. The location is one of its top features as well, making it the ideal abode to take in all that the wonderful destination of Cape Town has to offer.