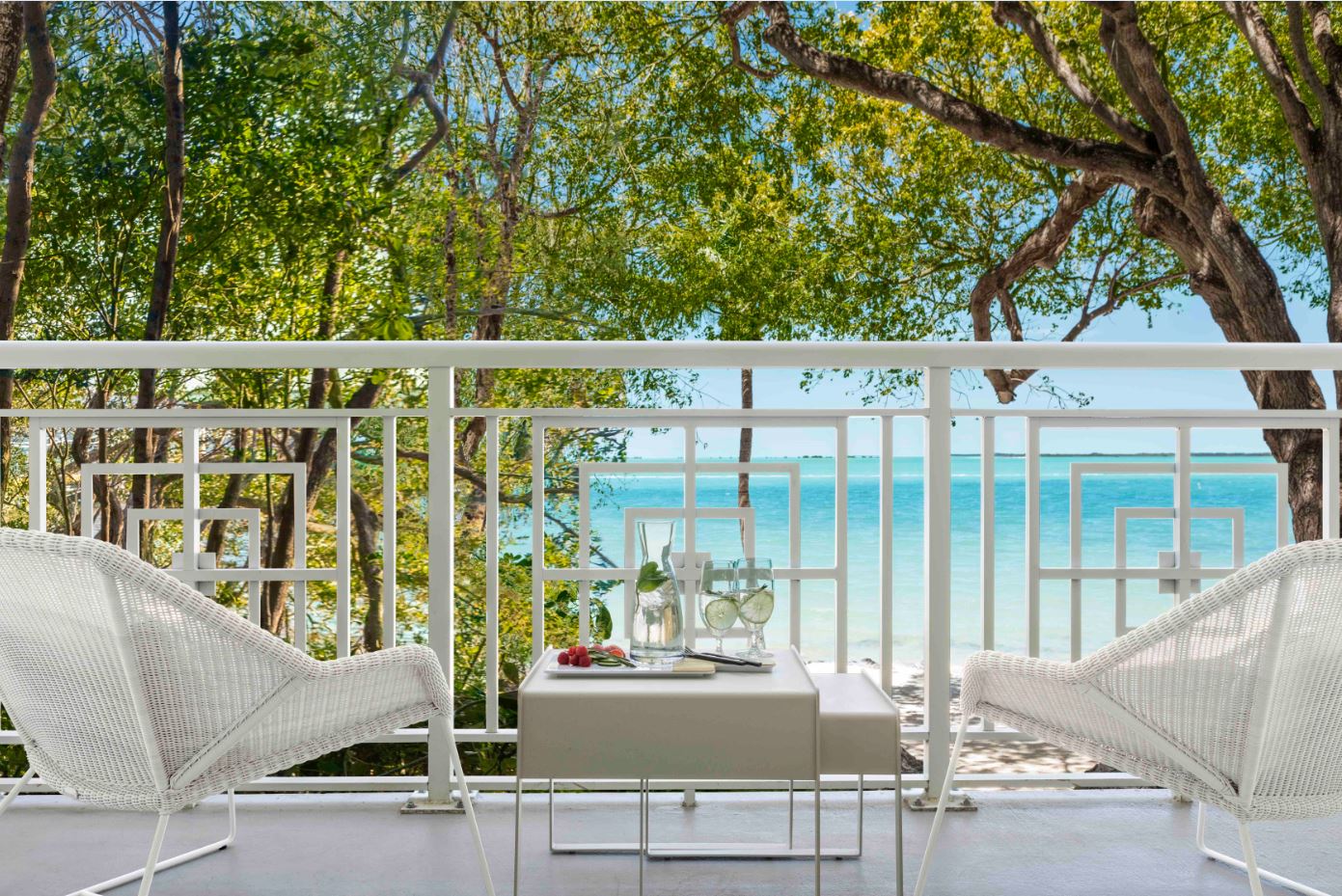 Baker's Cay
In 2017 Hurricane Irma did significant damage to the Florida Keys. While it was a struggle to overcome, parts of the iconic archipelago have emerged even better and more alluring than before, chief among them the one-time pineapple plantation that is now home to the beautiful Baker's Cay resort. It's located in Key Largo, about an hour and 15 minutes from Miami, making it extremely accessible.
But the magic of Baker's Cay is that once you're on the property you could easily be on one of the more attractive Caribbean islands. The property was formerly the Key Largo Hilton, and the upgrade to boutique luxury resort has been a resounding success thanks, in addition to the gorgeous beachfront location, great architecture and interior design as well as an impressive food and beverage program.
It's part of the posh Curio Collection, which is focused on "barefoot luxury." As Maxim pointed out, this means "not only plenty of beach time but lots of rum, and great food" as well as world-class and sport fishing excursions right from the resort's private dock. The property features 200 spacious and well-decorated rooms and suites with water views, sited on 13 acres of lush tropical groves, with the aforementioned secluded island paradise vibe yet close to all of the varied attractions the Keys have to offer.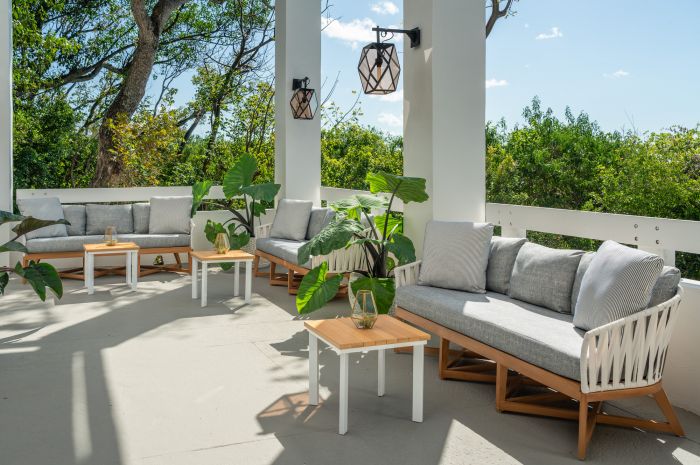 Baker's Cay
Not that there's really any need to leave the property once you're ensconced in one of the lovely beachfront suites, with their appealing contemporary nautical decor and light, airy feel. All of the resorts guest rooms and suites feature private balconies, meaning you get to appreciate the glorious tropical setting the entire time. There are five room categories in all: Hammock View Rooms, Waterfront Rooms, Junior Suites, Baker's Cay Suites, and Premium Waterfront Suites.
The well-designed main building houses the attractive lobby with various spaces for lounging both indoors and out, including a library complete with a billiards table. From there you also have direct access to the restaurants and beach, and all the public spaces have an open, airy feel that highlights the stunning natural setting and perfectly updates the traditional Keys aesthetic.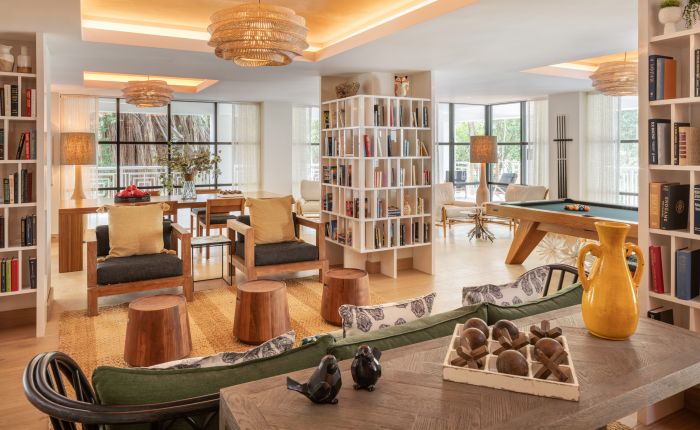 Baker's Cay
In addition to its own slice of ocean, with both a fine, sunny, white sand beach and mangroves where you can slot your deckchair right under the palm trees or pick a hammock and laze away the afternoon sipping Planter's Punch, the resort has two swimming pools separated by a cascading waterfall grotto. The beach is also equipped with a postcard-perfect tiki bar with a thatched roof where great cocktails and conversation are always on tap.
Aside from fishing, the impressive array of activities on offer includes boating, parasailing, kayaking, paddle boarding, diving, jet skiing and seaplane tours, all available right from the beach or the private dock, which can accommodate a variety of boats. Thanks to Baker's Cay's unique pet-friendly policy, you can even bring your dog along for the fun, which means you can have a true family vacation without leaving Fido at home. And at day's end the property's world class spa can restore you to your former glory with a massage right in the comfort of your suite should you wish.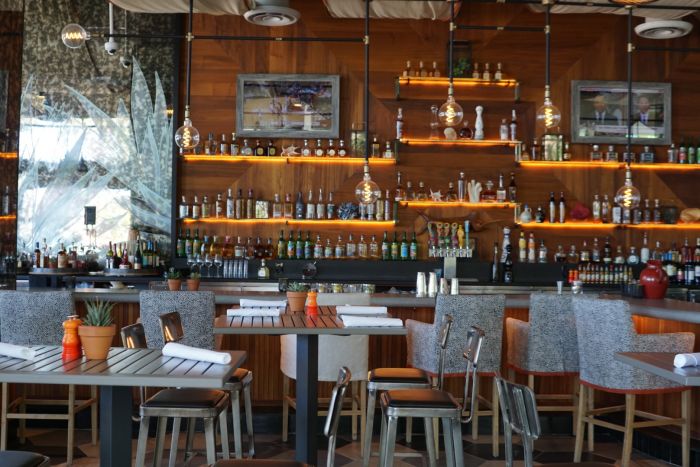 Baker's Cay
Dining at Baker's Cay is among its chief attractions. There are four food and drink options in all, including Calusa, an indoor/outdoor Caribbean Creole restaurant with panoramic bay views; Dry Rocks, a casual but stylish beachside Mexican eatery with a well-stocked library of tequilas and its own barrels of Patron. Executive Chef Andy Papson and his culinary team highlight the abundant local seafood and produce as well as their on-site herb and fruit gardens to create to fresh and flavorful food and cocktail menus throughout the property.
Highlights of dinner at Calusa, which features a nautical-inspired take on Caribbean decor, include Bodega Chowder with Keys pink shrimp, conch, corn bacon and sweet potato; local Smoked Fish Dip served with pickled vegetables, jalapeño, creole mustard and artisan bread; Bone-In Stewed Short Ribs with creamy collard greens and roasted seasonal vegetables; and Whole Roasted Fish baked to order in banana leaves with a chermoula spice rub. Drink options include an Old Fashioned made with Sazerac rye, and blackstrap molasses, and the Napoleon Complex made with Papa Pilar's Dark rum from Key West, Herbsaint and Peychaud's Bitters.
Check out the resort's Instagram feed @BakersCayResort for some vacay inspiration and start planning your own trip to Key Largo; the weather's perfect and the water's fine.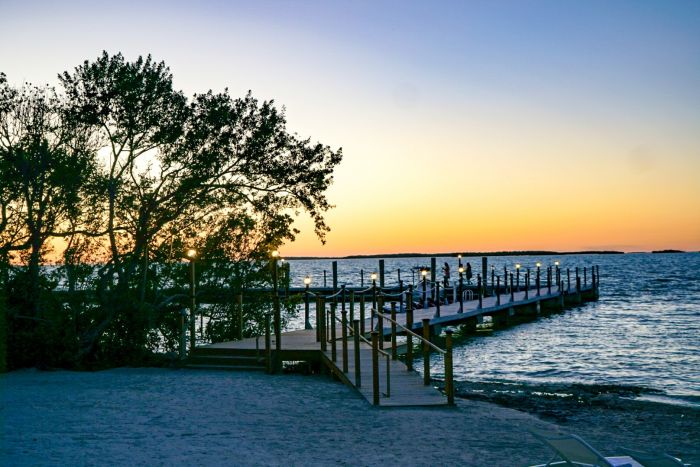 Baker's Cay
Florida Keys News Bureau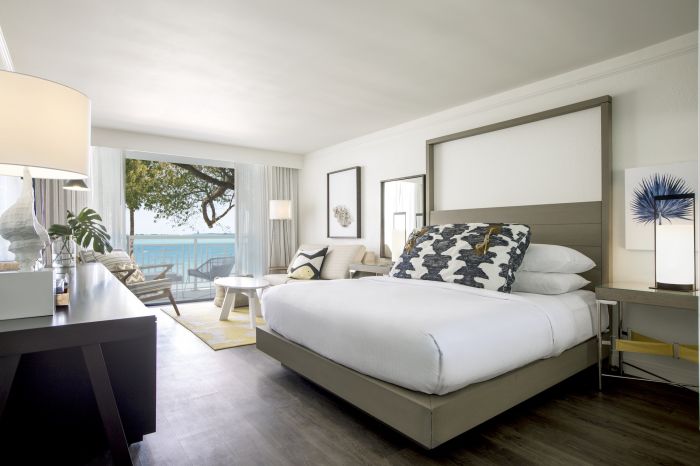 Baker's Cay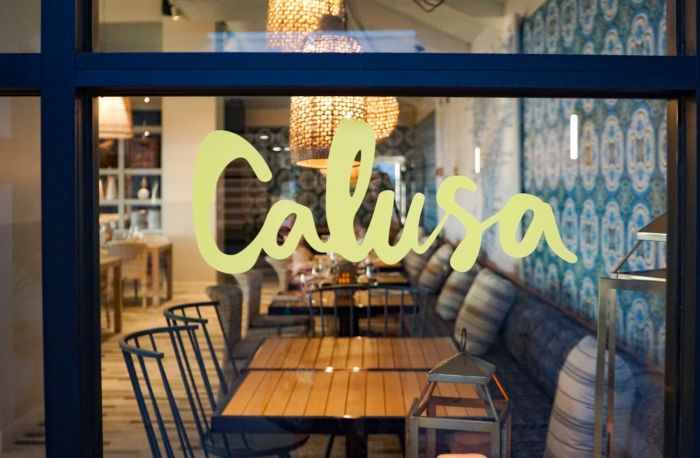 Baker's Cay