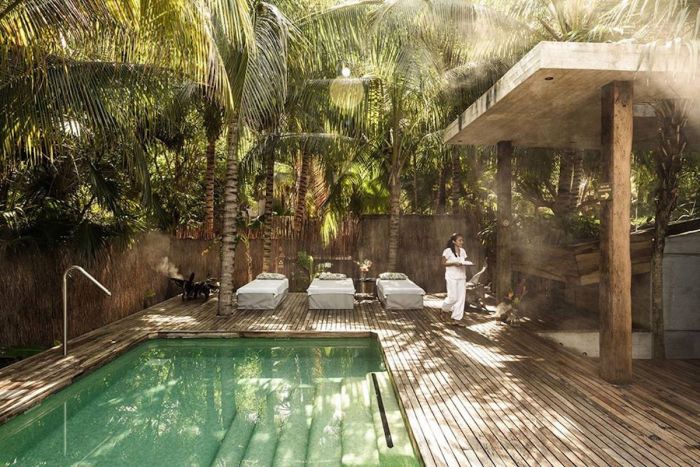 Yäan Healing Sanctuary
Reconnect on the ultimate R&R getaway to Mexico's Yucatán Peninsula – or the stylish yet laid-back beach destination, Tulum, to be precise. Famed for its powdery white sands, azure Caribbean waters, and Mayan ruins, the haute hippy outpost has skyrocketed in popularity thanks to its cool-hunter cachet of buzzy restaurants and eco-conscious hotels offering yoga retreats and immersive wellness experiences in idyllic surrounds.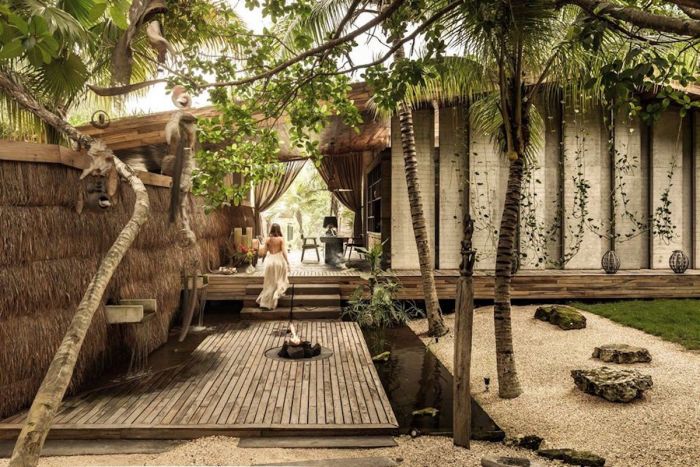 Yäan Healing Sanctuary
Spa Oasis
Travelers seeking a total oasis in healing expertise for the New Year and beyond should look no further than Tulum's Yäan Healing Sanctuary. A barefoot luxury spa integrated seamlessly into nature featuring everything from beauty treatments to Mayan rituals, including Aztec chakra massages and monthly Open Moon Temazcal Ceremonies.
Located on the jungle side of lifestyle hotel Be Tulum, both properties were conceived and designed by Argentinian architect/owner Sebastian Sas to inspire heightened healing and wellness among guests – even the design geometry was purposefully chosen to achieve harmonic ratios of proportion.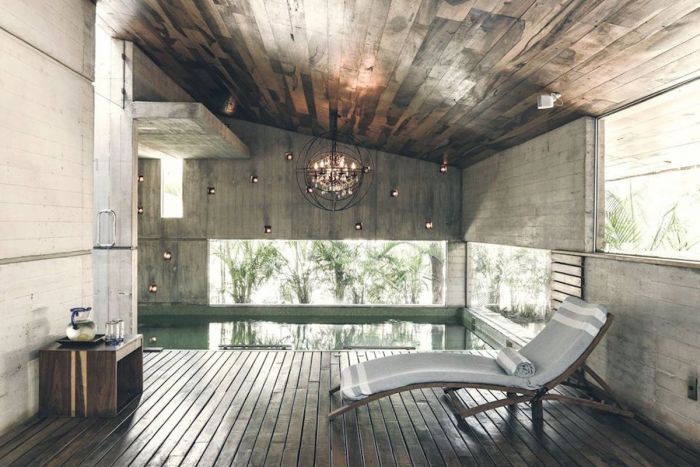 Healing Waters
Using natural cenote waters – crystalline springs from natural sinkholes in the Yucatan, purified through a complex osmosis system and ultraviolet light – every spa treatment at Yäan starts with a healing waters circuit.
Start by relaxing in the warm pool for five to 10 minutes before heading to the hammam to steam. Next, take a plunge in the cold pool for a good minute if possible. Finally, head to the dry sauna for a further ten minutes to really sweat it out, before gearing up for another plunge in the cold pool.
Ritual baths can also be enjoyed in a private cabin as an add on to any service – soak in one of Yäan's pretty copper bathtubs with salts and essences, plus fresh herbs and flowers from the rooftop garden.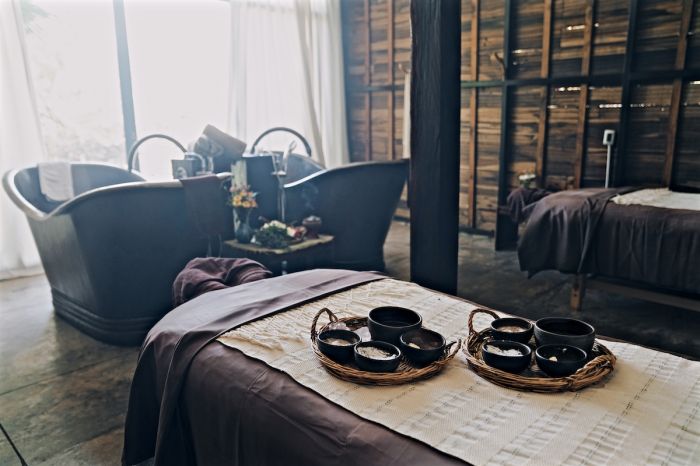 Rituals & Sacred Healing
While there are a handful of facials and massages on the treatment menu, the real stars here are the exclusive Mexican therapies. Melding modern spa practices with mysticism and herbal medicines, local healers work their magic using techniques passed down through generations.
A standout being the Four Element Healing ritual – an energetic cleanse integrating the elements of water, earth, air, and fire followed by a massage using spheres of semi-precious stones to work meridians in the body.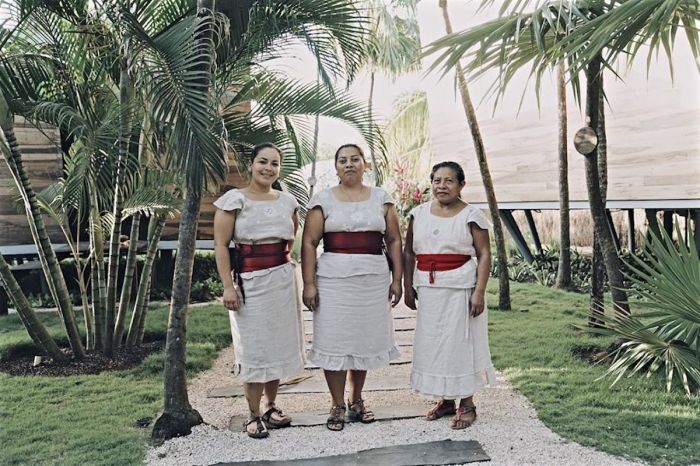 Crafted spa and ritual packages are available too, with experiences combined to optimize experiences – from Astral Reiki and Sound Healing to a Romantic Ritual Bride and Groom option harmonized for couples. While energy and vibrational modalities include reiki, and sound baths using shamanic instruments like Mayan shells, crystal, and Tibetan bowls.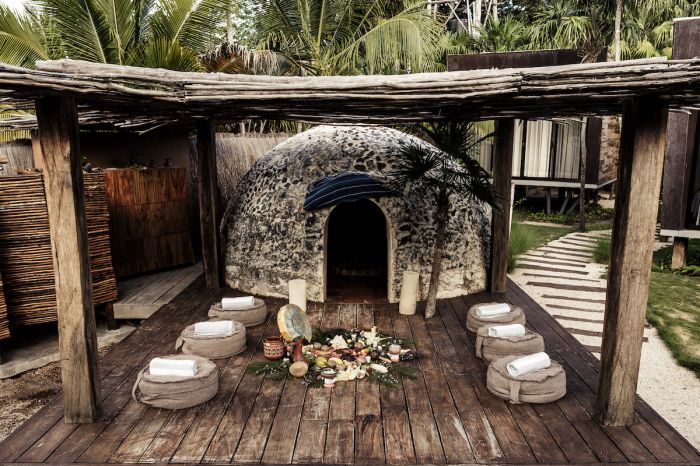 Temazcal
For the ultimate mind and spirit deep cleanse experience though, a Temazcal or traditional Mexican sweat lodge, will feel akin to a rebirthing of the soul. An ancient ritual that has been part of Mexican and South American culture for around a thousand years, ceremonies were believed to be performed to aid in spiritual transformation and physical healing.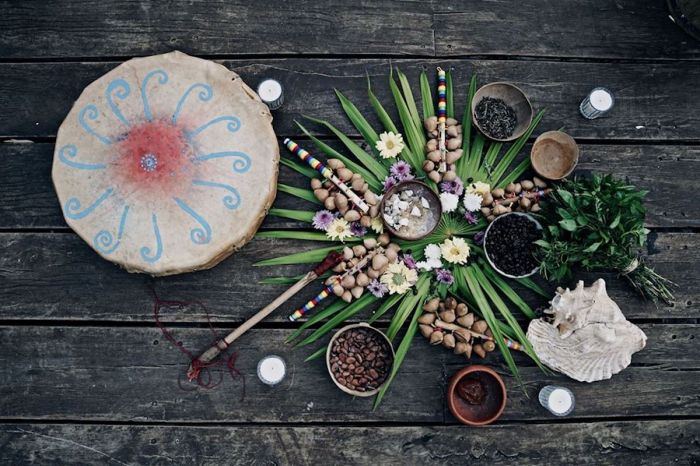 At Yäan, temazcales are held during the evening on specific moon calendar dates each month and traditionally led by indigenous Mayan healers. Before entering the lodge, ceremonies start with a copal cleansing ritual; once inside hot volcanic rocks are placed at the center - sacred herbal water is then poured over to produce steam and aid in intention setting.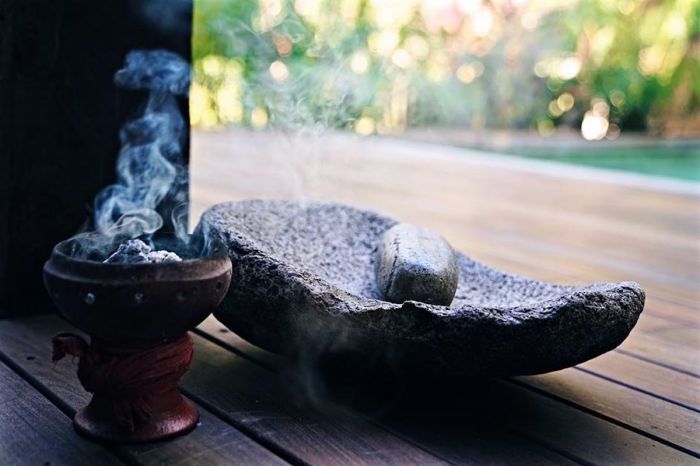 Yoga
Held in the pretty treetop yoga shala with views over the jungle canopy, daily Hatha and Vinyasa flow classes, meditation, and once-weekly biodynamic breathwork sessions, offer another way to connect with the self here. Inspired by Tibetan and Indian Vedanta meditation traditions – 'veda' meaning complete knowledge, and 'anta' meaning the end, Yäan's new meditation classes focus on the culmination of this Vedic wisdom.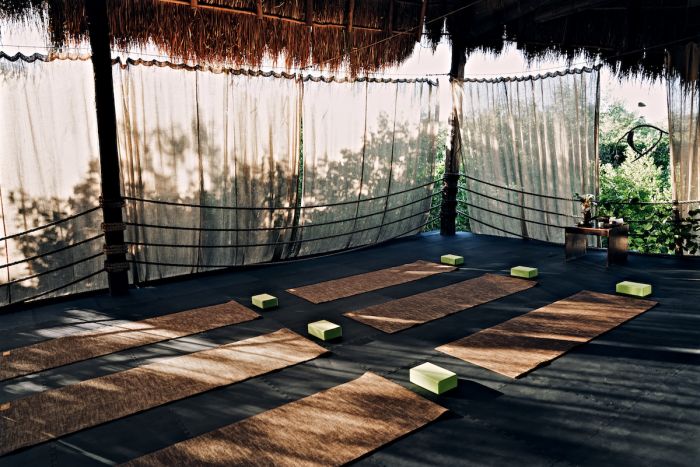 Yaan Healing Sanctuary
Be Tulum
Inspired by the rustic charm of the Mayan Riviera, sister property Be Tulum is a boutique, adults-only hotel with just 64 design suites and seven oceanfront and jungle view villas. Amenities include an attractive beach club, petite infinity pool, three restaurant concepts, and two bars.
Due to Tulum's growing popularity as an international destination, and in response to the rise of overtourism, both Yäan Healing Spa and Be Tulum recently signed the Tulum Pledge. Led by local developers to make new and existing communities eco-friendlier, it serves as a commitment to protect and preserve Tulum's land by promoting sustainable lifestyle practices.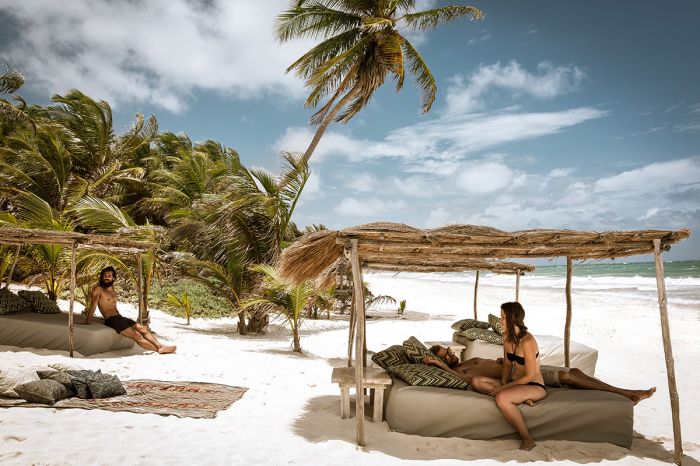 Be Tulum
With consciences clear, whether spending a day or splurging on a multi-night stay, any time spent at the Yäan Healing Sanctuary will leave bodies revitalized and spirits aligned, if not positively soaring, into the new decade.