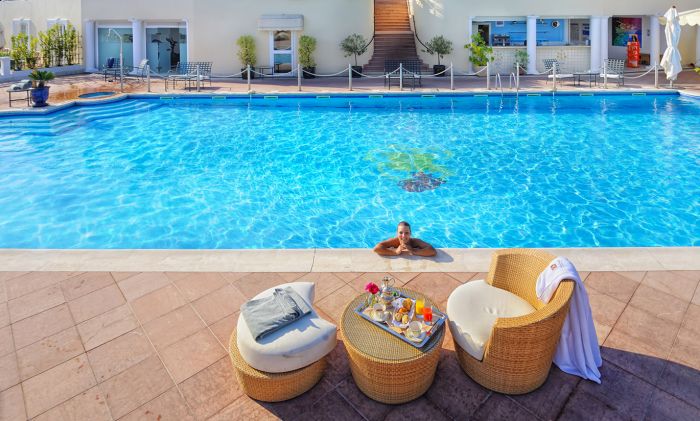 Photos Credit: Villa Belrose
Situated on a prominent Cote d' Azur hilltop facing the sea, is palace-like, five-star hotel property: Villa Belrose. A member of the Small Luxury Hotels of the World, the elite cream and white private estate villa is located just five minutes from Saint Tropez and offers guests the idea luxury hideaway.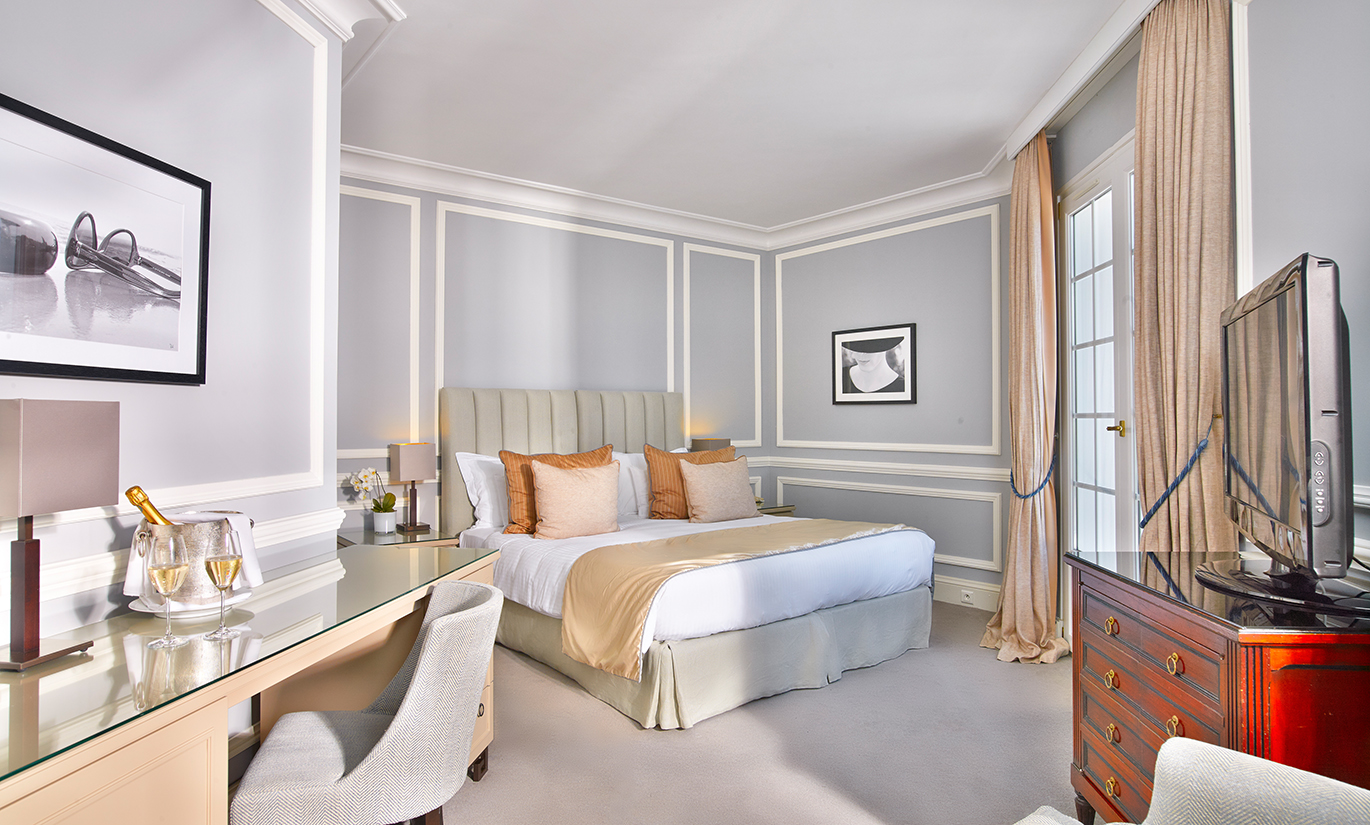 Spend your days relaxing in the villa, or explore the beaches and nightlife of St. Tropez, the choice is up to you. The experience begins before you even arrive at the property, with the help of the bespoke concierge service. Arrange transportation to the hotel by car, helicopter or yacht, and any special requests (such as special flower arrangements, limos and even horseback riding lessons) can be delivered and waiting for your impending arrival.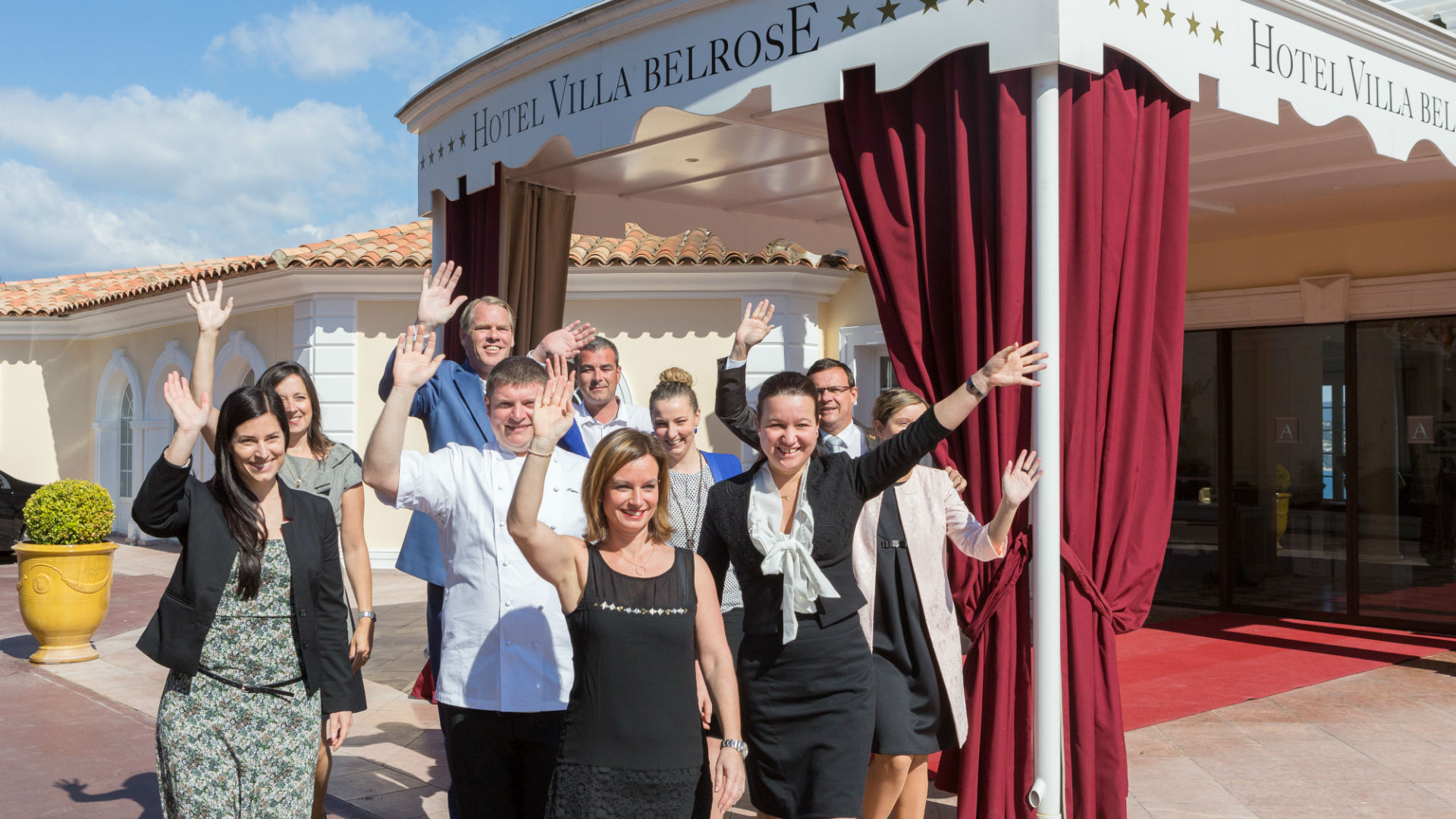 Once you arrive, it feels as though you are welcomed home by the attentive staff. A special welcome drink quenches your thirst, as you get the first glimpse of the stunning pine tree-lined grounds. The quaint hotel has just 40 rooms; all recently renovated with soft, welcoming colors of peach, gray and neautrals, marble baths and sprawling terraces, perfect for breakfast or watching the sunset over the water. All rooms include a giant T.V. (which you will never turn on), crisp white linens and plush slippers to wear on your private terrace with a garden or sea view.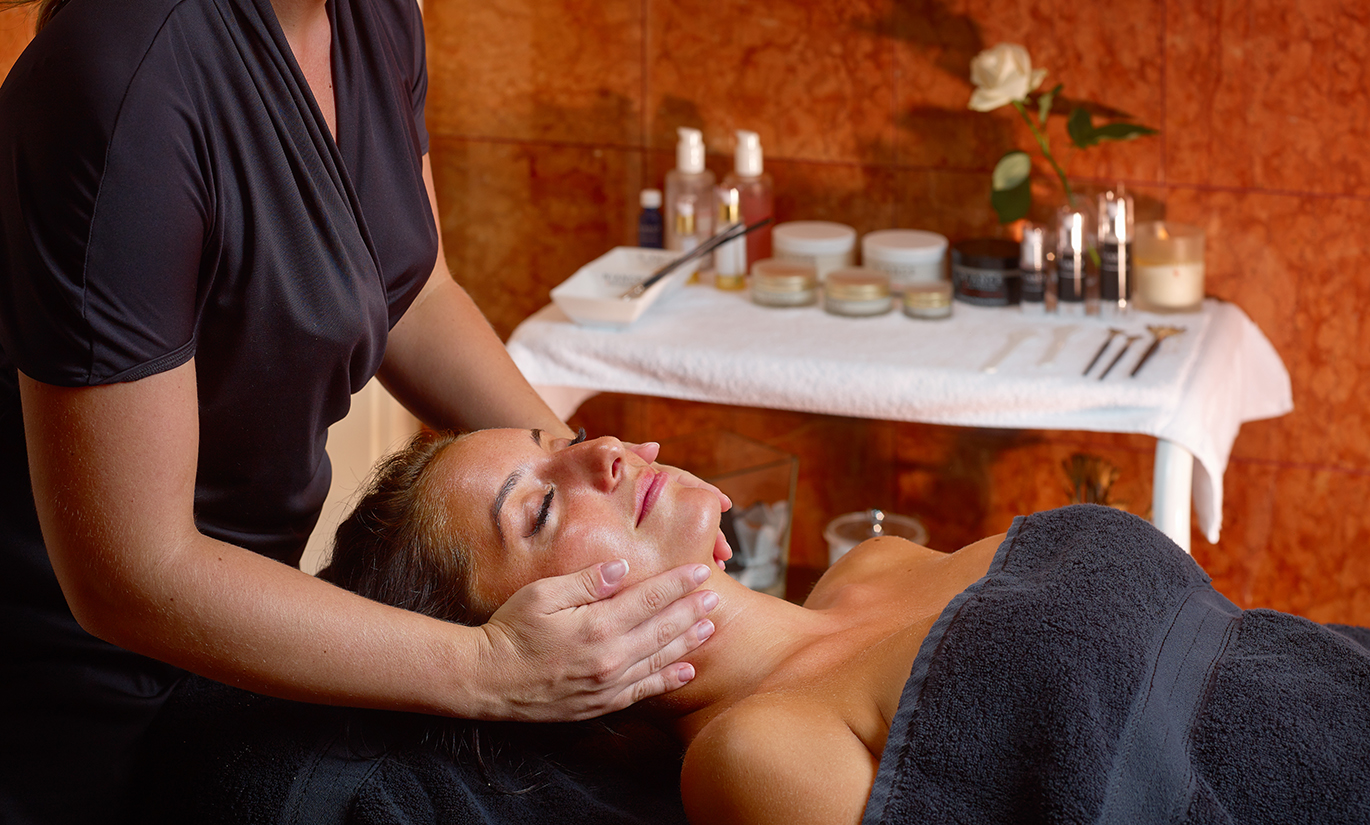 A stay at Villa Belrose could be the perfect destination vacation, never having to leave the hotel. On the grounds are a gorgeous heated pool, beauty center, fitness center, two restaurants, lobby bar, landscaped gardens and panoramic views of Saint Tropez. If work still persists, the business center is equipped to handle your business needs.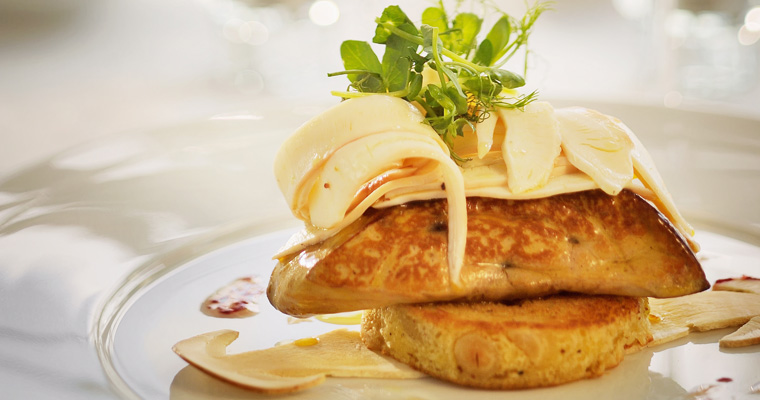 Dining at Restaurant Le Belrose is an experience not to be missed. A leisurely dinner here means an evening overlooking the sea with terrace views, and luxuriating in the special "haute couture" style and enjoying the slight breeze carrying scents of the garden and sea. The year-round restaurant was awarded one star by the Michelin guide, and focuses on traditional French cuisine with Italian and Mediterranean influences. Open from 7:00-10:00 p.m.