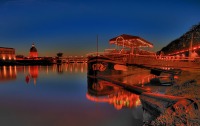 Best Restaurants in Toulouse
France is a major culinary tourism destination, and Toulouse will not disappoint hungry travellers. There are many good restaurants in Toulouse serving delicious regional food. Duck is a particular specialty, and cassoulet, a stew made with white beans and meat, is a regional dish worth trying.
If you''re not sure what you''re looking for, there are a variety of good restaurants above the Victor Hugo Market that enjoy a good view of the bustling stalls below.