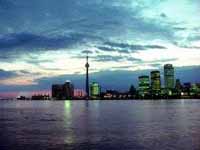 Best Restaurants in Toronto
Toronto is home to Canada''s most exciting restaurant scene, with over 5,000 eateries and a multitude of different cuisines reflecting the vibrant ethnic make-up of this city, Canada''s largest. Great news for diners is that there is a high proportion of good quality, great value restaurants - especially those offering ethnic food. There are fewer top-end restaurants, but enduring favourites like Truffles and North 44 are on a par with the best on the continent.
Certain cuisines cluster in distinct areas: College Street, better known as Little Italy, is home to the city''s best Italian restaurants and . For Greek food head to the Danforth area, while authentic Chinese joints are abundant in Chinatown. For a diverse selection of ethnic cuisine, check out King Street West, home to excellent Indian, Japanese and sushi restaurants, not to mention vibrant bars and nightclubs.
In general, Toronto offers good value dining. Tip 15-20% for good service. City law requires all restaurants, bars and pubs to be smoke-free, so don''t even think about lighting up.