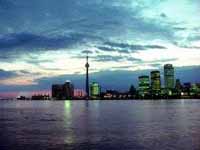 Things to do in Toronto
Toronto has got a great mix of world-class attractions, seductive natural scenery, charming neighbourhoods and the world''s highest tower from which to see it all. Its historic districts, such as the Distillery area, have been impeccably preserved while remaining vibrant centres of city life. Toronto so full of things to see and do that you''ll never get to everything, but there is guaranteed to be something for everyone to enjoy.
Toronto has a range of fantastic museums, including the Royal Ontario Museum, the Museum of Contemporary Canadian Art, the Canadian Air and Space Museum, the Ontario Science Centre, and the Hockey Hall of Fame. There are also numerous art galleries like the OCAD Professional Gallery, the Art Gallery of Toronto, and the Gardiner Museum of Ceramic Art.
There are also many distinct neighbourhoods to enjoy, like Toronto''s huge Chinatown, which is home to the city''s 350,000 Chinese-Canadian residents; Little Italy; the lively Art and Design District; Leslieville with its antique and vintage shops; and the funky West Queen West with boutiques, art galleries and restaurants. The Toronto Islands and harbour front areas are perfect places to relax without having to travel far from the city.
No visit to Toronto is complete without a trip up the CN Tower, which dominates the city''s skyline and provides spectacular panoramic views of the city.
You can save money on many of Toronto''s attractions by buying a Toronto CityPass, which has discounted tickets to places like the Ontario Science Centre, the CN Tower, and the Toronto Zoo. The CityPass is available online or at various museums and attractions in the city. You can also get more out of various site around Toronto by looking for signs that have a green ear logo and phone number underneath, which are part of the Murmur Toronto programme. Dialling the number will let you listen to a recording with interesting facts about whatever site you''re currently looking at.