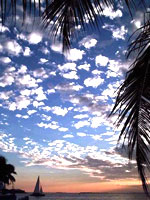 Florida Keys Kids Attractions
The Florida Keys offers plenty in the way of kids'' activities and attractions and families travelling with the little ones in tow will be pleased to know there''s plenty of fun to be had.
Many of the resorts in the Keys cater to children with playgrounds, kid''s pool, tennis, dolphin swims and more. Take older kids on a bike ride around the keys to explore all there is on offer, and with year round sunshine, the miles of sandy white tropical beaches are always beckoning and Anne''s Beach on Lower Matecumbe Key on Islamorada is the perfect place to enjoy a family picnic.
Another great place to enjoy a lazy day in the sunshine is at the Botanical Gardens surrounding Matheson House, a house made from coral rock, on Lignumvitae Key, a place popular with those looking to escape the resorts and explore the Keys'' natural beauty. Kids will love the nature walks in the Lower Keys and searching for the elusive Key deer on Big Pine Key will provide a morning of fun, while the resident alligator at Blue Hole, an abandoned rock quarry, is worth a visit, as is the Children''s Museum in Marathon where kids can learn about the Keys'' history when it was home to pirates, Indians and railroaders.
Older kids, especially boys, will love the more active and sporty Key Largo where fishing is a popular past time and, when all else fails, pack the bucket and spade, Frisbee and beach bats and head on down to the beach for a day of sand castle building and splashing in the shallows.