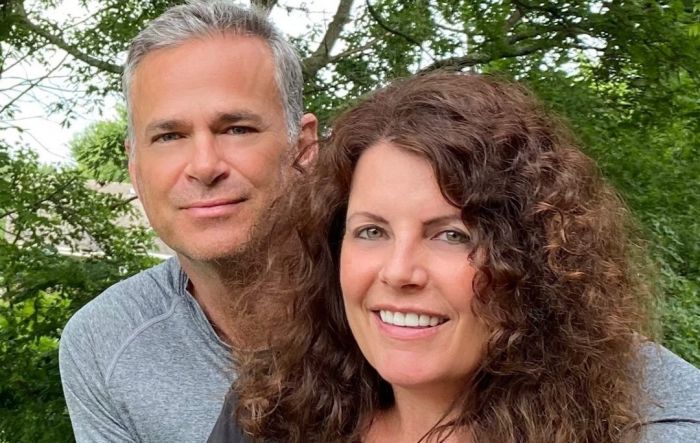 Photo courtesy of Rise Medical
Most couples know that aspects like spending time together or working on good communication are essential to relationship health. Sexual wellness, however, is often overlooked, even though research suggests it contributes not only to a thriving partnership but also a higher quality of life.
Scientific research suggests a connection between sexual wellness and overall wellbeing. A study by the National Institutes of Health reveals that a satisfying sex life - which varies for each individual - also supports a higher overall quality of life for most US adults. More recent research even shows a possible link between sexual frustration and depression/anxiety.
That's why Dr. Laura Purdy, M.D. and Dr. Barbara J. Brown, Ph.D. of Rise Medical are transforming "Rebuild Your Life" month into "Rebuild Your Sex Life" month, sharing 10 tips to boost sexual wellness right now:
Be consciously present when spending time with your partner and choose to bring your "A" game to your relationship.
Build emotional intimacy outside of the bedroom by making time for play and laughter as well as honest communication to share personal information or work through tensions.
Focus on the positive attributes of your partner, be responsive to their needs, and give to your partner according to their love language.
Touch throughout the day, make it a habit to kiss when greeting or saying goodbye, hold hands while walking, touch in sleep positions, and schedule favorite times to be sexually intimate.
Be open to new expressions or experiences of sexual intimacy; keep the pressure out and let things flow in the moment.
Optimize your general wellness - sleep, nutrition, exercise, and substances only in moderation.
Manage any chronic health conditions - diseases such as high blood pressure and diabetes can have negative impacts on sexual health if they are not properly managed.
Understand the impact of physical challenges on sexual health - these will likely change throughout the span of your relationship.
Normalize honest conversations about sexual health with your doctor.
Be proactive about seeking expert help for new or changing symptoms. Many sexual problems now are very treatable, and sometimes sexual problems can be a sign of a larger health issue.
This June, prioritize sexual wellness as part of improving overall wellbeing. Learn more at RiseMedical.com, a first-of-its-kind community of medical professionals and sexual wellness experts dedicated to the personalized treatment of vitality issues through integrative care. Experts in the art and science of sexual wellness, the Rise Medical team is knowledgeable in the latest scientific advancements in sexual health, offering personalized treatment for male/female sexual rejuvenation, male/female hormone analysis, couples therapy, and more. Follow @RiseMedicalinc on Instagram for practitioner profiles, real-life patient reviews, tips to create your best sex life, and more.