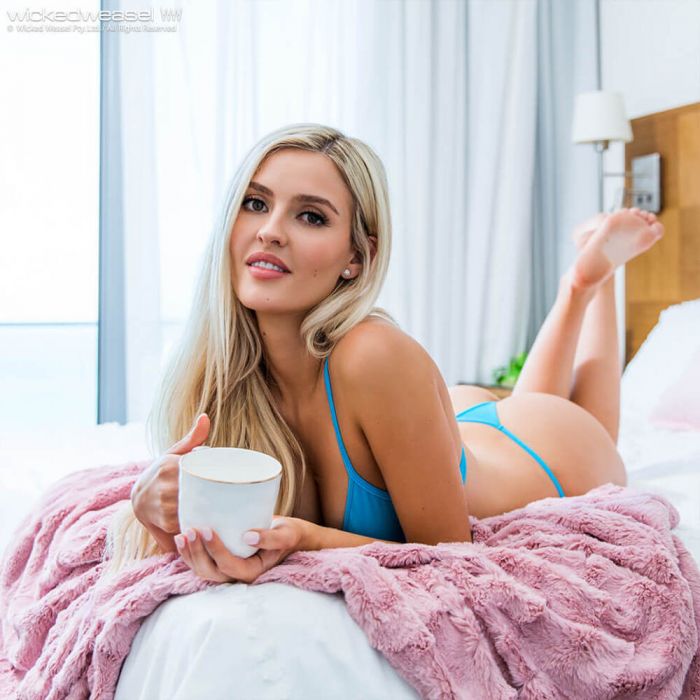 Wicked Weasel
Wearing lingerie is one of the easiest ways you can make yourself look, and more importantly, feel sexy. It doesn't matter if you're throwing some on for a partner or you just enjoy wearing beautiful pieces of underwear for yourself.
Lingerie will never go out of style, per se, and you don't necessarily need to keep up with all of the trends to get the desired effect. But knowing the latest looks, especially if you're a lingerie enthusiast, is a great way to keep your arsenal fresh! There is almost no wrong reason to rock smokin' hot lingerie, and we're here to guide you through the latest ideas for summer 2021.
1. Cotton
Wearing sexy lingerie doesn't mean you should ever sacrifice comfort. These days, you can find hot pieces that are made from comfortable, breathable materials like cotton. When you hear "cotton underwear," you may think of big ugly granny panties. We're here to tell you that's not the case! There are cotton sets out there that look great and will leave you feeling great all day long.
2. Bright Colors
Lingerie should make you feel sexy, but it should also be fun! Stark black and white solids have a time and place, but 2021 is your year to spice things up. Bright-colored sets add an extra layer of flirty playfulness to your look and can complement any outfit you're wearing over it. Not only that, but in a world of color, celebrating the season with some of those vibrant summer hues is a must!
3. White Lace
There is a reason white lace has always been in style. White is simple and looks great against any skin tone, and the combination of white and lace is undeniably sensual and sweet. If you want lingerie that's feminine and cheeky without drawing too much attention, this is the look for you. Remember: subtle can be seductive, too! It's also worth mentioning that wearing white in general is a great way to keep cool during sunny days.
4. Bodysuits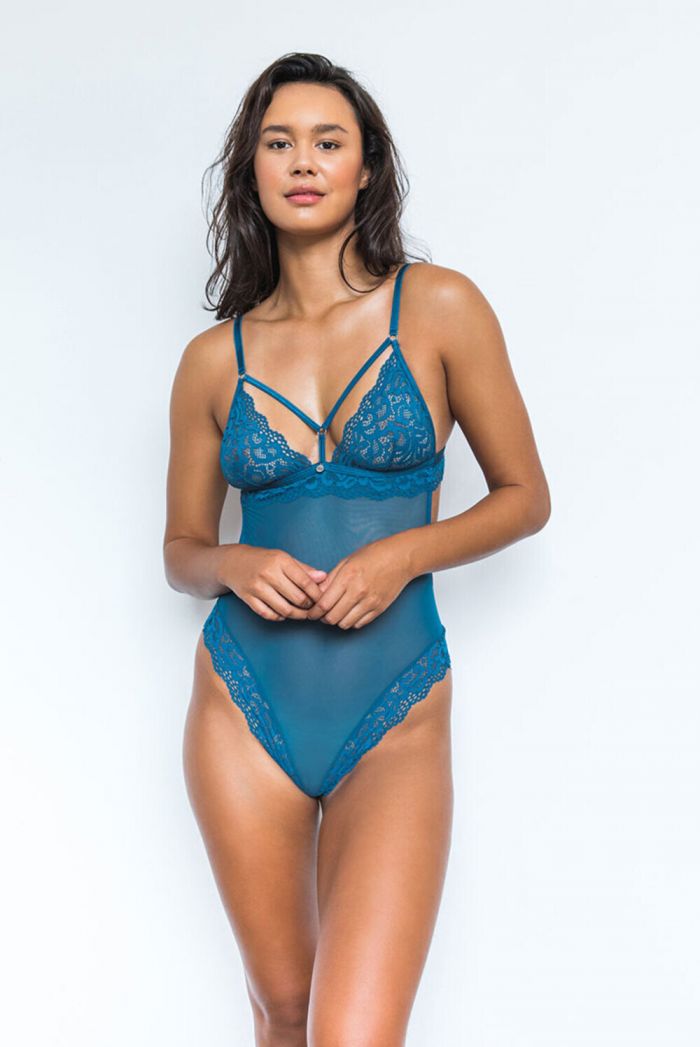 Wicked Weasel
Yup, full-coverage lingerie exists, and bodysuits can be just as suggestive as their two-piece counterparts. Bodysuits don't just look hot—they are practical, too. Wear one underneath a tucked-in blouse to smooth out your tummy. These can help provide a tempting and seamless look. Even if you're just slipping into one as is, there are tons of stringy, lacy, and sheer options to choose from that just ooze sex appeal.
5. Slips
Slips are a little old school, but they are making a comeback in a big way. Similar to the functionality that bodysuits provide, slips worn under dresses can create a beautiful and smooth figure. In addition to their functionality, they are incredibly soft against the skin, making them an ideal sleepwear option. Get one with enticing cut-outs and accents, and you've got yourself some sizzling lingerie for summer.
6. Boy Shorts
Boy shorts are an emerging lingerie trend for summer 2021. You can style boxer shorts inor outside of the bedroom, making them one of the most versatile pieces of underwear out there right now. Nothing is more appealing than looking hot in a casual pair of shorts, and you're guaranteed to drive anyone wild when you throw a pair on.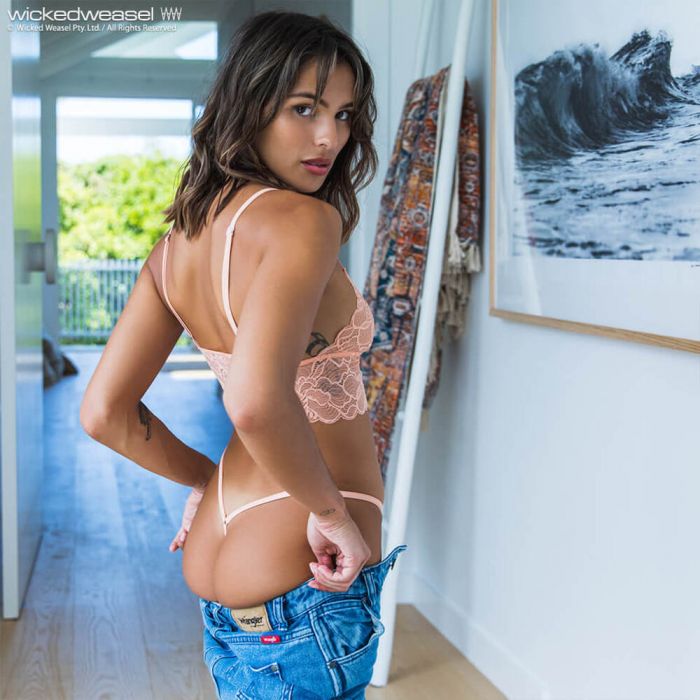 Wicked Weasel
7. Sheer
When hot days lead to warm nights, the best way to cool off is with something breathable—and nothing is as breathable as barely there, semi-translucent sheer lingerie! Sheer is practically a staple material when it comes to sexy bras and panties, and no lingerie repertoire is complete without something slightly see-through. Even if you're not trying to tease your partner, chilling around the house in something as sensual as sheer is a sure way to leave you feeling as bold and sensual as ever.
8. High-Waisted Bottoms
We can't be the only ones who are relieved the super low-waisted trend of the early 2000s has moved on. These days, high-waisted bottoms are all the rage, and that goes for both outerwear and underwear. This style gained popularity during the 60s and 70s and is making a big comeback right now. They complement every kind of figure without taking away any of the sexiness.
9. Crotchless Panties
Want to mix things up? Consider purchasing a pair of crotchless panties. These are super fun and a daring way to do something different. Not only do they keep everything breezy and aired out, but they also allow for some "quick partnered fun"—if you catch our drift.
10. Corsets
Okay, technically corsets were neveroutof style, but thanks to all the popular period piece dramas on TV, many people are rediscovering the sexiness that corsets can invoke. While not known for its mobility or flexibility, a corset can cinch your waist, accentuate your curves, and push up your cleavage for an unforgettable silhouette. Wear one for yourself this summer in the bedroom or under your clothes to see what you've been missing!
Beat the Heat and Look Good This Summer!
Try any of these smokin' hot lingerie ideas for summer 2021, and you will feel confident in and out of the bedroom. Choose bright-colored pieces, wear silk slips under your dresses for smoother looks, or go bold with crotchless panties. No matter what you do, remember to have fun with it and stay cool!