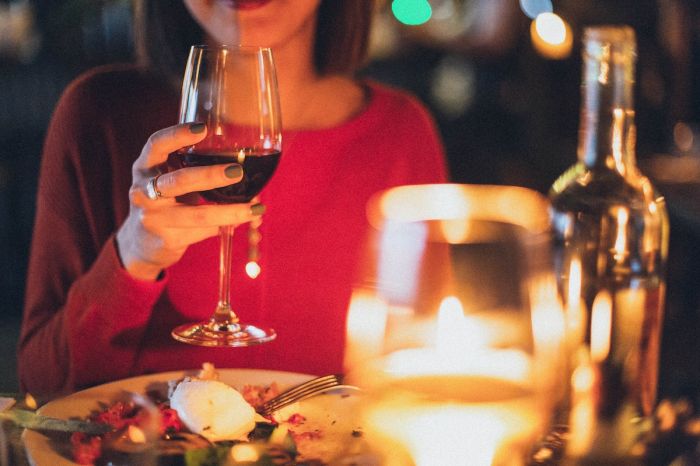 Photo by Elina Sazonova from Pexels
As the colder months roll in, there's nothing like cozying up by a fire with a glass of wine. And while finding that "perfect" pour can depend on everything from ambience to what you're serving – and hey, even your mood – there are so many delicious ways to explore wine this winter.
Here are 10 highly rated, expertly recommended options –that I've personally tried myself – you won't want to miss this holiday season. Cheers!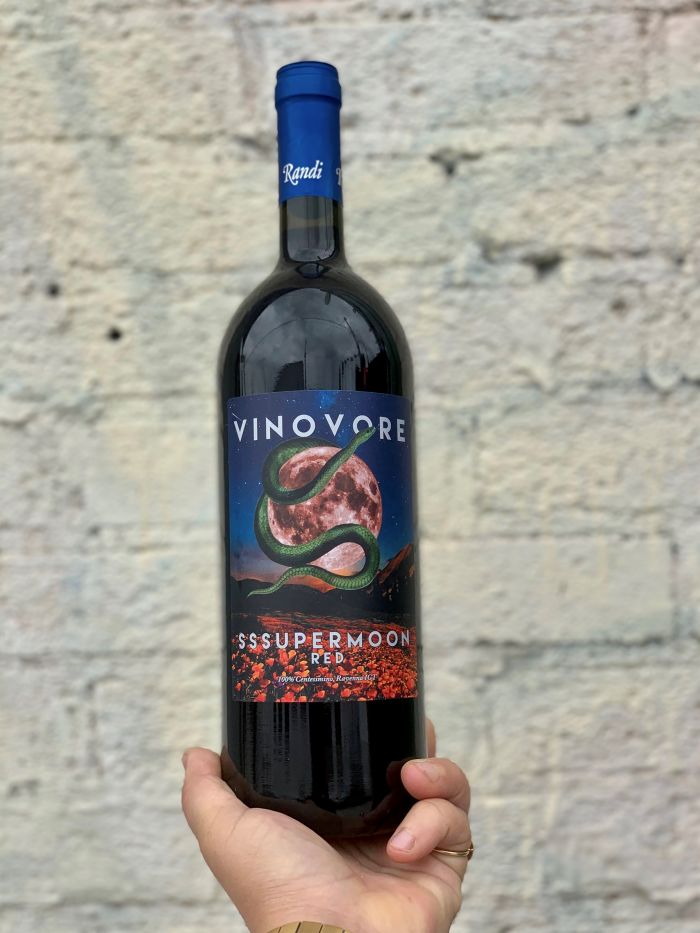 Photo Courtesy of Vinovore
Vinovore's Sssuper Moon Liter ($26) This 100% Centisimino from Emilia-Romagna, Italy is made by female winemaker, Coly Den Haan. I'm a fan of this red blend because it doesn't have a massive body or a big tannic structure that you may think you would need to pair with rich dishes. In fact, it's best with a slight chill because of its lighter body, but can work quite well with heartier winter meals.
Coly's pairing recommendations: "One of my favorite pairings with this wine is lasagna! Sssupermoon's bright acidity aligns perfectly with the tomato sauce zing and can stand up to the heavy fat from the meat and cheese. This can make the meal feel lighter than it should, instead of being weighed down by a clunkier wine. The other beauty of this versatile wine is, even if you're having vegetarian or even vegan lasagna, it won't overpower the meal either."

Photo courtesy of JaM Cellars
JaM Cellars Cabernet Savignon ($19)When the weather gets cooler, you can't go wrong with a classic Cab. I'm a fan of JaM Cellars because it's bold and full-bodied (a big reason to love Cabernet) while also juicy and fruit forward with hints of blackberries, black plums and currant. This wine is aged in new oak, which adds a smoothness and lingering vanilla finish.
Photo courtesy of Maison Marcel
Maison Marcel French Velvet Merlot ($19) Created by Xavier Vignon, one of Châteauneuf- du-Pape's most respected winemakers, French Velvet is a generous and unique expression of all the flavors South Rhône is known for. This full-bodied Merlot gives you tastes of ripe plum, cherry, and a hint of chocolate and pairs wonderfully with smoky dishes and charcuterie. "It's a perfect pairing for those meaty holiday dishes like a Boeuf Bourguignon," said Maison Marcel CEO Albert Dahan. What's even better? All Maison Marcel wine is made with low sulfites and no added sugar.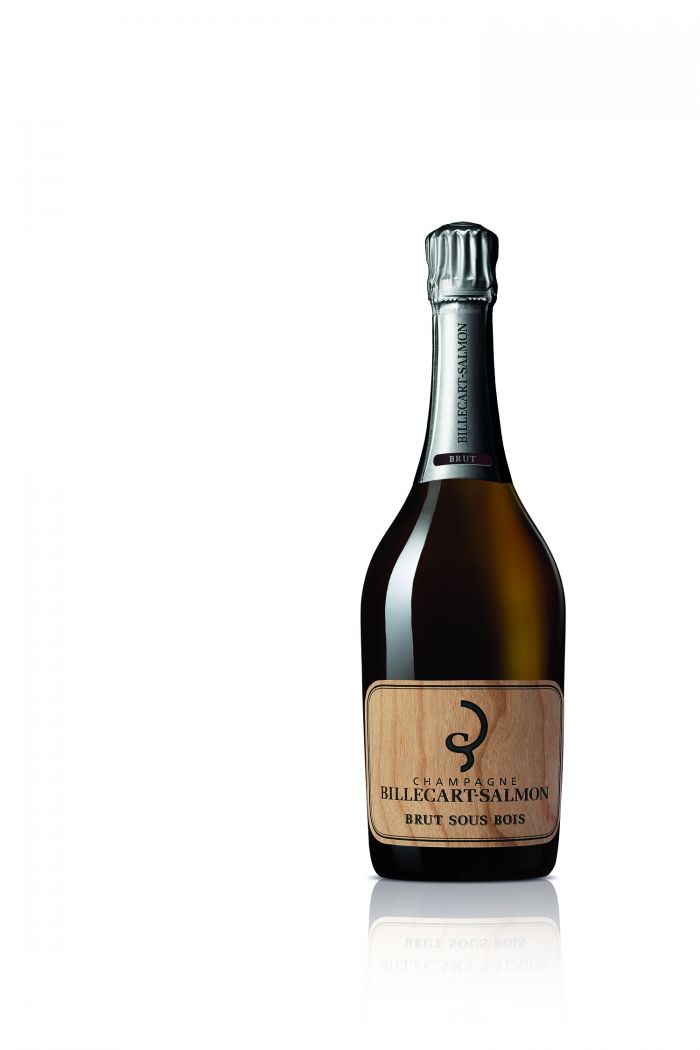 Photo courtesy of Billecart-Salmon
Champagne Billecart Salmon Brut Sous Bois ($90) Champagne isn't always the first thing that comes to mind when it comes to pairing main dishes. But the Billecart-Salmon Brut Sous Bois will have you thinking differently. This unique cuvée is the perfect holiday wine, entirely vinified in oak, adding a complex aromatic character. It is composed of the three Champenois grape varieties in equal parts (Chardonnay, Pinot Noir, Pinot Meunier) and aged on the lees, or residual yeast cells, for six to seven years, which results in creamy, grilled brioche notes. This Champagne goes well with savory dishes, turkey and ham and is even full-bodied enough to enjoy with a steak.

Photo courtesy of Wine Insiders
La Fea Cava Brut ($20) Another bubbly I'm loving this season is La Fea Cava Brut – one of four wines included in Iron Chef Geoffry Zakarian's Dinner Party Essentials Case available on Wine Insiders. This easy-to-drink cava is bright and clean on the palate with green apple, orange peel and pastry notes. On the nose, you get of apple and pair. It pairs excellently with appetizers and nibbles like soft cheeses, nuts and popcorn.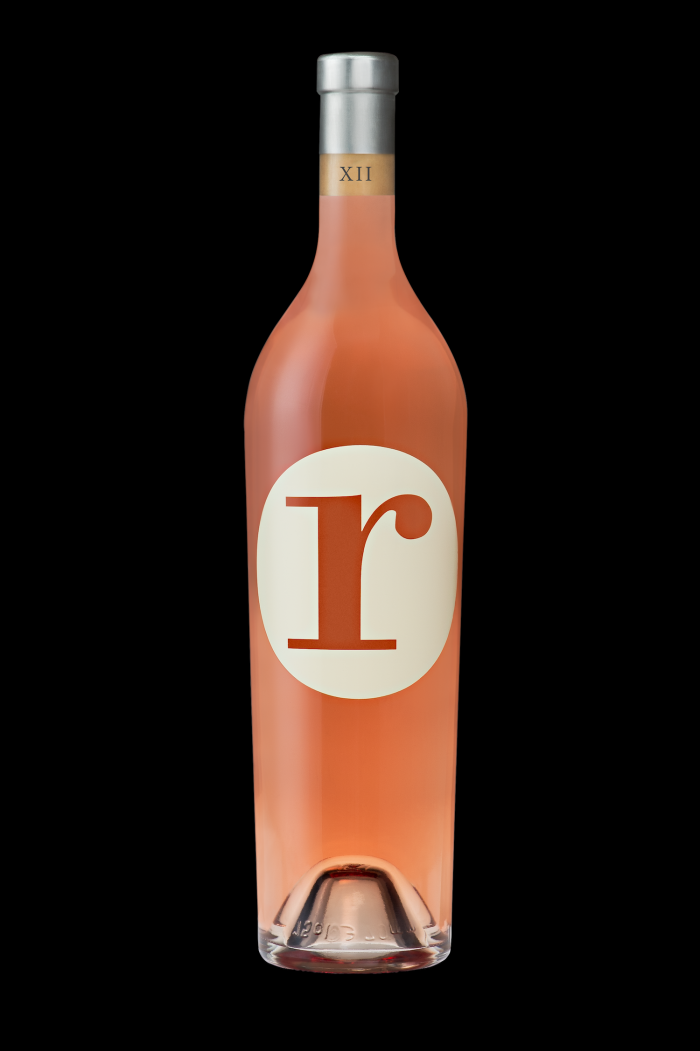 Photo courtesy of Domaine Serene
Domaine Serene Multi-Vintage 'r' Rosé v. XII, Oregon($34) If Rosé is your wine of choice (and yes, you can enjoy a good Rosé in the winter months), consider Domaine Serene's 'r' Rosé version XII, an opulent dry wine that achieves a balance of bright freshness and complexity upon release.
Using grapes from Domaine Serene's prestigious vineyards, the winery blends the grapes to obtain elegance, while focusing on aromatics and vibrant fruit flavors. 'r' Rosé is not vintage specific. Rather, it is a Rosé built to evolve and enhance throughout the year by using prior vintage barrel-aged wines that provide rich and round characters on the palate.
'r' Rosé version XII reveals a pale-rose hue, with aromas of lilacs, exotic fruit, and hints of watermelon and hibiscus notes. It pairs best with cranberry, salads, ham, turkey and all types of holiday spices.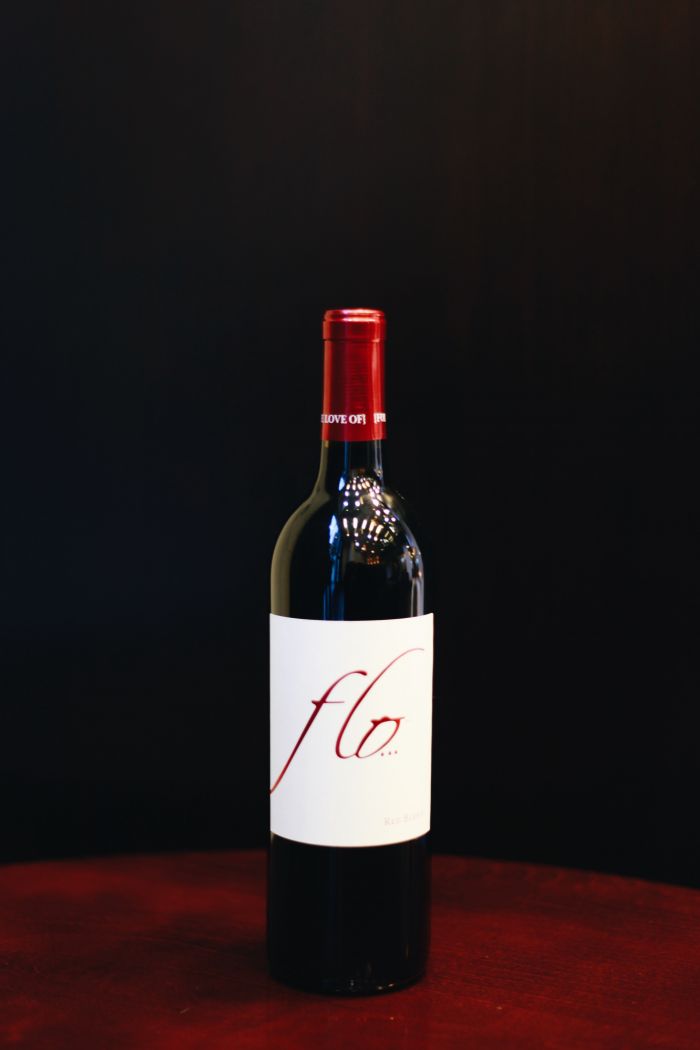 Photo courtesy of FLO Wines
FLO Wines Red Blend ($20) A new release from famed Jazz musician Marcus Johnson, FLO Wines is a brand you want to have on your radar this holiday season. The red blend is a must-try – made with Merlot, Cabernet and Petite Sirah. Aromas of cherry, blackberry and sweet herbs are followed by flavors of black cherry, ripe plum and a hint of spice.
Marcus Johnson has released more than fifteen Billboard charted albums and has most recently combined his successful music career and love of wine with FLO Wine, LLC. FLO Wine has made USA Today's 10 best celebrity wines list and was featured in FORBES as a top Black-owned wine.

Photo courtesy of Gary Farrell Wines
Gary Farrell Vineyards 2018 Chardonnay ($35)I confess: Chardonnay is my go-to wine, regardless of the season. And while a chilled glass of Char is especially delicious in the warmer months, it can absolutely be enjoyed as a winter wine, as well.
My recommendation this season: Gary Farrell 2018 Chardonnay. This classic Russian River Chardonnay comes from some of the top growers in the region, including Rochioli, Bacigalupi and Olivet Lane. It has beautiful citrus notes and fresh, crisp flavors, and while it was aged in French oak barrels, the oak is finely integrated and not overpowering. It pairs well with winter salads, squash or pumpkin soup and is a perfect turkey wine for fellow Chardonnay lovers.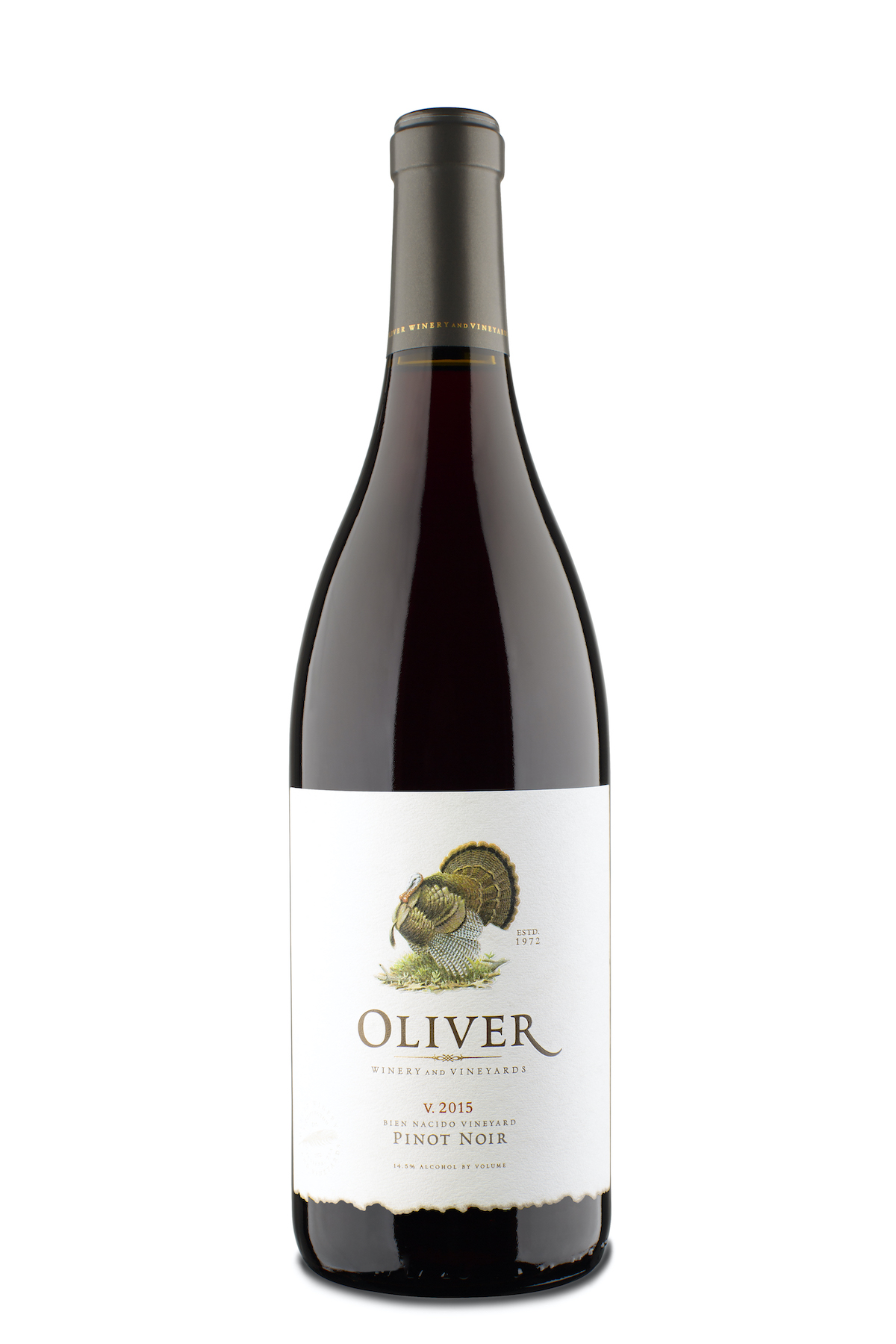 Photo courtesy of Oliver Winery
Bien Nacido 2015 Pinot Noir ($45) If you're looking for the perfect red wine to serve at your Thanksgiving table, Oliver Winery's Bien Nacido's Pinot Noir 2015 is a beautiful traditional red with tastes of brilliant red fruits and spice. The third vintage from Bien Nacido Vineyards, located in the Santa Maria Valley in Central California, this Pinot is aged in French oak barrels for 12 months, giving it a hint of toasted vanilla and silky smooth finish. Bright cherry and raspberry with earthy wood undertones pair well with both dark and white meat.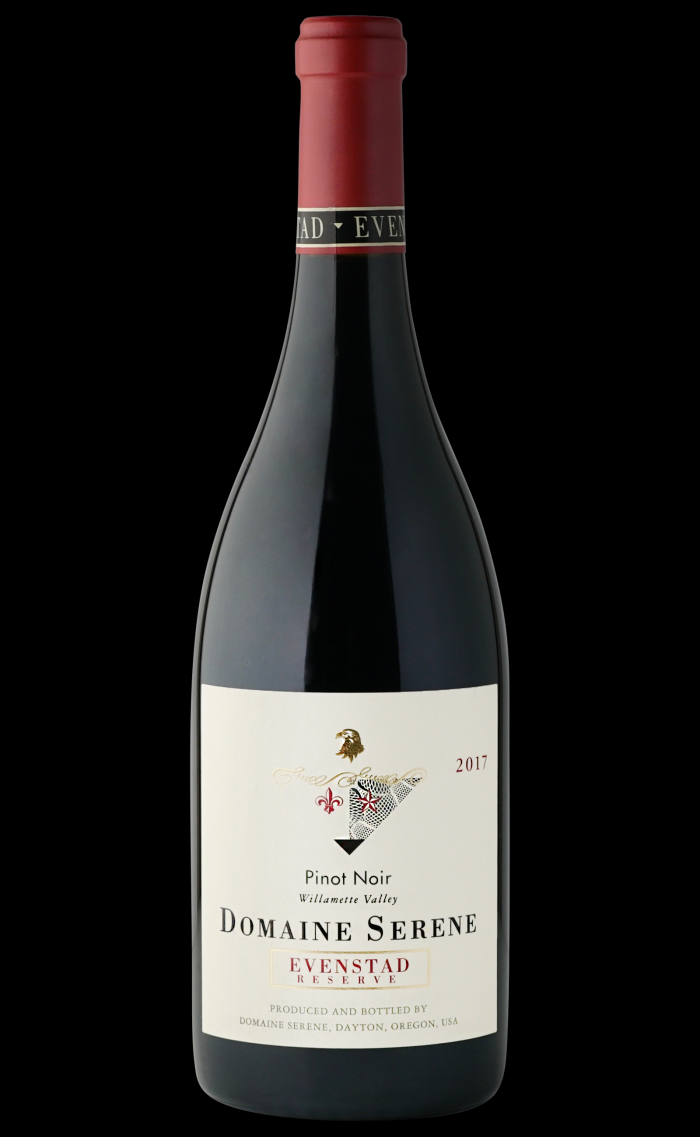 Photo courtesy of Domaine Serene
Domaine Serene 2017 Evenstad Reserve Pinot Noir ($75) I'm also a huge fan of Domaine Serene's 2017 Evenstad Reserve Pinot Noir. It's a deep ruby hue and the nose reveals aromas of fresh blackberry and cherry compote. On the palate, you'll get a velvety texture and composed tannins, with a crescendo of flavors from the exotic spice, forest underbrush, freshly-cut mushrooms and dark fruit. This wine is a match-made-in heaven for turkey, ham, cranberry, prime rib, pork roast.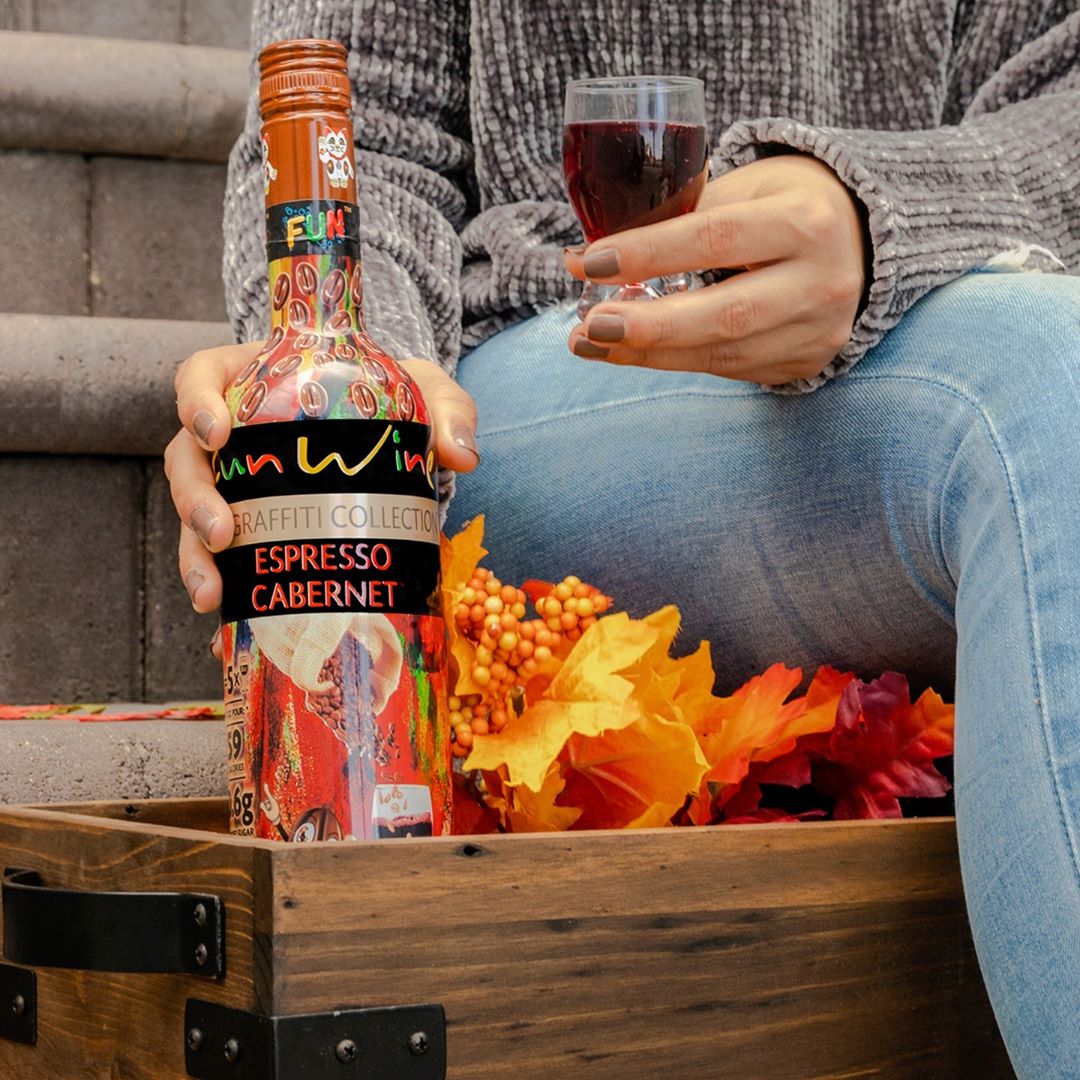 Photo courtesy of FUN Wine
FUN Wine Espresso CabernetSome wines are made for dessert. And while you definitely could go with a standard Riesling or sweet red, FUN Wine has a super yummy Espresso Cabernet that will perfectly compliment any holiday dessert spread. Think espresso aroma with bold cabernet flavors, a bit of chocolate flavor, and a hint of vanilla. You'll never look at a Cab the same.