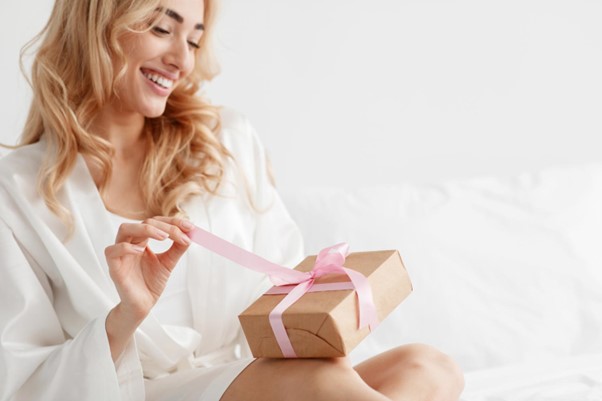 Photo Credit: Shutterstock
An engagement is a time of joy and celebration; it is also a time for getting engagement gifts. When a couple announce their engagement and begin planning their engagement party, it's a pretty good time to start shopping for gifts to mark the occasion. While finding the best engagement gifts might be much easier said than done, with a little help you can find the perfect gift items for the newly engaged to enjoy. In a world with so many options, here are suggestions for some hidden gems.
You might be one of those people who can't settle on just one gift item to give the couple of the year. If that is the case, then you might want to consider an engagement gift box that will express all the love and well wishes you have for the Mr and Mrs to be. The perfect gift box would be one curated with one-of-a-kind gifts that they are sure to love. From thoughtful care packages to home goods, personalized items such as silky couple robes, totes or even champagne flutes. There is a limitless amount of ideas for what your engagement box can contain.

The key to finding well curated pieces for the couple is to keep the wedding and their personalities in mind. For instance, items from the Miss to Mrs subscription box such as personalized wedding planners and décor items would help with wedding preparation. Deluxe bath robes and lingerie would be great for the honeymoon, while spa essentials would be perfect whenever they need some downtime.
Customized Wedding Address Stamp
This practical engagement gift idea gives your couple the opportunity to personalize their wedding stationery in only the best way. They get to add their address to countless wedding invites, save-the-dates and thank-you cards with a sophisticated custom stamp. They can choose their color of ink and stamp all their outgoing mail with a stylish impression that can set the tone for the rest of their wedding.
Personalized Cutting Board
An elegant custom cutting board will always have a place in a new home. A couple that love to cook would appreciate such an engagement present in oak, or even marble with their name or initials engraved. A good quality board can serve not just as a cutting board, but as a mini charcuterie board as well.
A cute, personalized ring dish can sit in the bedroom or bathroom and serve to hold wedding bands, engagement rings and other small pieces of jewelry. Find the type that would fit the style of the couple. From artistic for an art inclined pair, to Art Deco for those that appreciate vintage and antiques, or simple and modern for a minimalistic couple.
With so much to pack and store, a great gift idea for a newly engaged couple would be a practical and functional storage system. A storage for wedding keepsakes that not only stores items, but helps keep them organized with individual drawers, labels, envelopes and containers. A gift that they are sure to use quite often.
No more homesickness with newly engaged gifts of scented candles that can carry the scents of home with you wherever you go. Whether it's for your honeymoon, a spa day or just some home self-care. Lovely scented candles will always be a good gift for an engagement or any pre wedding celebration. They can be personalized with handwritten notes for the couple.
For more luxurious engagement party gift ideas, you can splurge on a bouquet of eternity blooms in a stylish vase. Hedera leaves and roses that can last up to an entire year can come in any variety of arrangements for the newly engaged couple. Long lasting flowers to celebrate a long-lasting union. What better way than with blooms that will still be there after the wedding and beyond.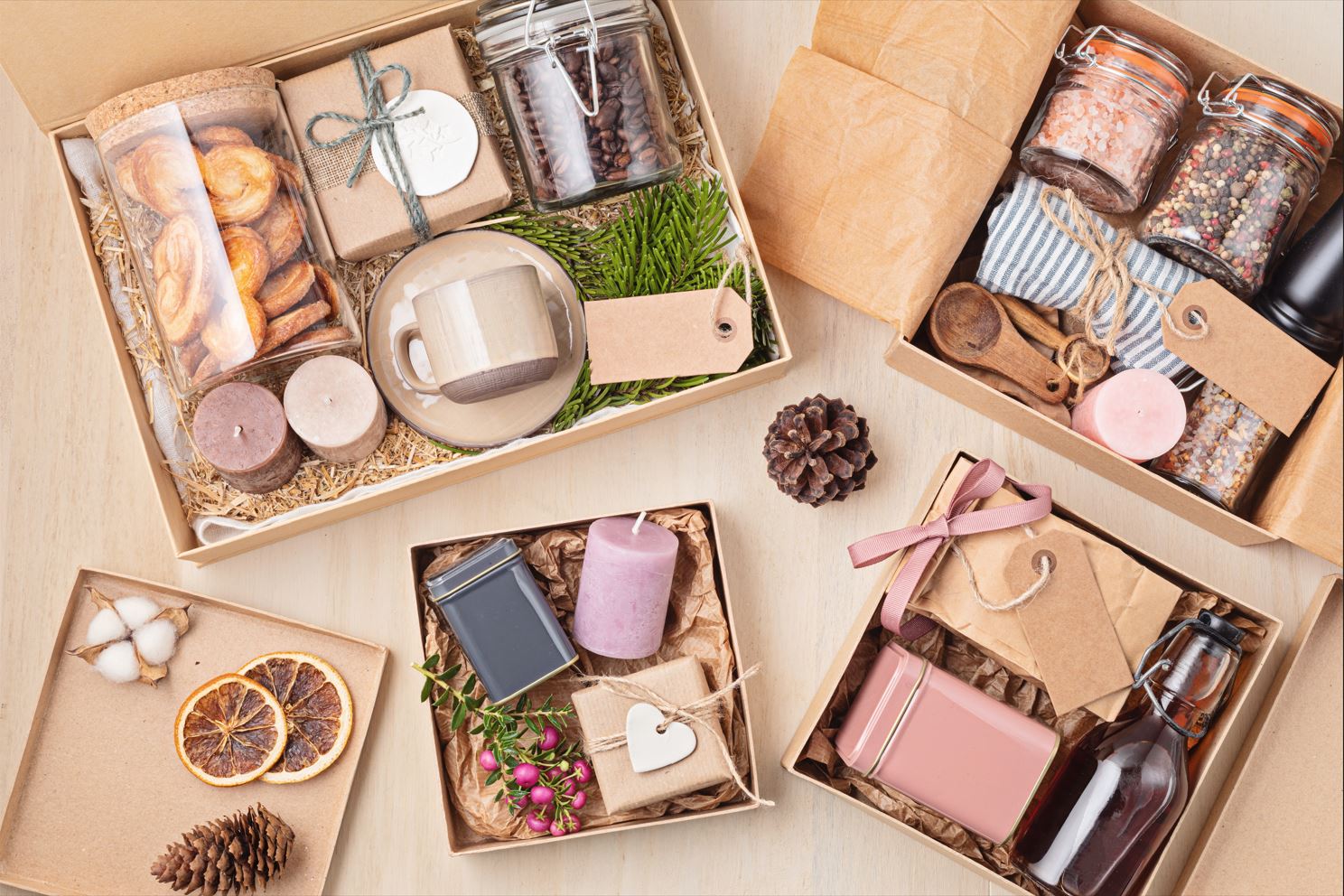 shutterstock
If your couple like to spend time in the kitchen, then this particular engagement present idea will always come in handy. A set of beautiful kitchen linen with essentials such as aprons, oven mitts, potholders and tea towels of different sizes. You can never have enough kitchen linen and a thoughtful gift with these basics, personalized with their initials will be much appreciated and loved.
Custom Passport Holder and Luggage Tag Set
From the honeymoon on to other adventures, any couple that loves to travel can do with a good set of luggage tags and passport holders. These gifts for newly engaged couples will help solidify their new status with each set personalized in their colors, fonts and initials or even sentimental phrases. For all the coming adventures and future journeys together.
If you've been wondering what would be a good engagement gift for a couple with a beloved pet, then this is a genius idea. Not many have portraits of their pet babies, so this novel idea might just be the perfect gift; the type that cannot be found in the registry. If you have a photo of the pet, you can send it down to get painting and include a message for the engaged couple. They will surely adore it.
Not all ideas for engagement gifts have to be inedible. An engagement is a celebration, and what better way to celebrate than with cake. This cake however would be strictly for the coupe and strictly for adults. A buzzy bubbly cake in their favorite ice cream flavor with just the right amount of alcohol in it. You can add a fun inscription to give a clue about what's in the cake, as well as all your wishes for their union.
You can never have too many bed sheets, especially quality 100% organic cotton bed sheets. One of our practical engagement party gifts for couples, you could choose to buy just the set of sheets and pillowcases, or the set with an added duvet as well. You get extra points if you know their favorite colors or style and choose sheets to match this. Quality bedding for a couple that deserve the best.
A puzzle as an engagement gift is a great idea for a couple that like to play indoor games together. You could choose one with a custom photo of your choice, or a store bought one with a theme you know that they would like and enjoy putting together. This thoughtful gift could come in handy even during the honeymoon or even the future when there are kids in the picture.
From personalized items to foodie gifts. Find the best engagement gifts to fit the personalities of your newly engaged couple. No matter their interests or hobbies, you are sure to find the perfect gift to celebrate this new milestone in their lives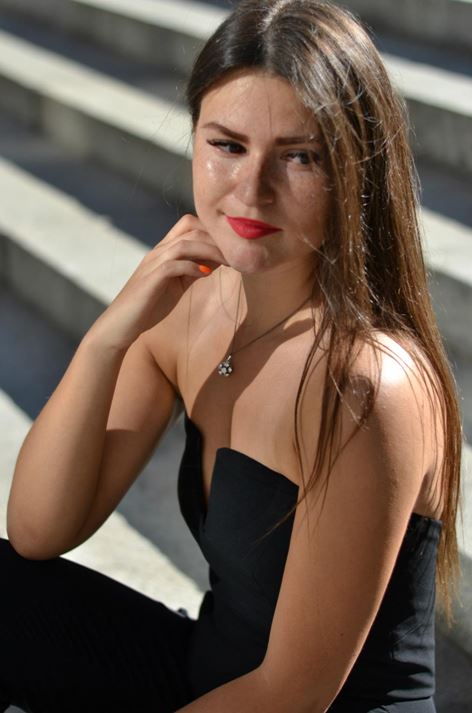 Author Kate Motina
Author: Kate Motina
Kate heads the Wedding Forward content department. She's an expert on wedding showers, honeymoon plans, destination weddings, photography, videos, and themes. Give her a wedding vision and she will give you a perfect wedding plan from her fingertips. She also has her unique articles on the site. She is a health and fitness enthusiast, and she's crazy about photography!