Photo Credit: Shutterstock
When you're hosting overnight guests, your guest bedroom is the essential room in the house. And it's not just about comfort - it's also about making them feel special. The best way to do that? Make them feel like they're living in a luxurious hotel suite! Here are twelve ways to make your guest bedroom look and feel more glamorous than ever before.
#1 Luxe Sheets
Having high-quality sheets is a must for feeling fancy. Your guest probably has some on their bed at home, but not the best quality - so spoil them with thread counts that'll make their skin feel fabulous all night long. You can even go the extra mile and install some amazing cloud ten luxury bedding to ensure they have the comfiest nights of sleep of their lives.
#2 Triple Sheeting
Triple sheeting is when you have a top and bottom sheet, sandwiching a layer of thin blanket or comforter. These are usually linen and very high quality. Most people don't do this at home because it's unnecessary, but your guests will love the extra comfort!
#3 Wireless Speakers
Shutterstock
Wireless speakers are perfect for creating a tranquil atmosphere. Place them next to the bed or on a nightstand, and make sure they have some relaxing music programmed before your guests arrive! This will be their version of spa-like peace.
#4 Bathrobes
Setting out a pair of plush bathrobes for your guest will make them feel pampered and relaxed from the moment they arrive. They'll be able to change into a comfortable, soft robe before slipping under the crisp sheets!
#5 Silk Pillows
An excellent way to make your guest bedroom as fancy as it can be is by using silk pillows instead of traditional cotton pillowcases. Silk feels luxurious on skin - even better than satin or velvet. Not only will these make your guests' stay more enjoyable, but they're also hypo-allergenic and dust mite resistant for allergy season.
#6 Fresh Flowers
Fresh flowers are the perfect finishing touch for your guest room. The natural scents from the flowers will make them feel at home, and they'll be able to enjoy beautiful blooms that won't die in a week like most cut flowers.
#7 Candles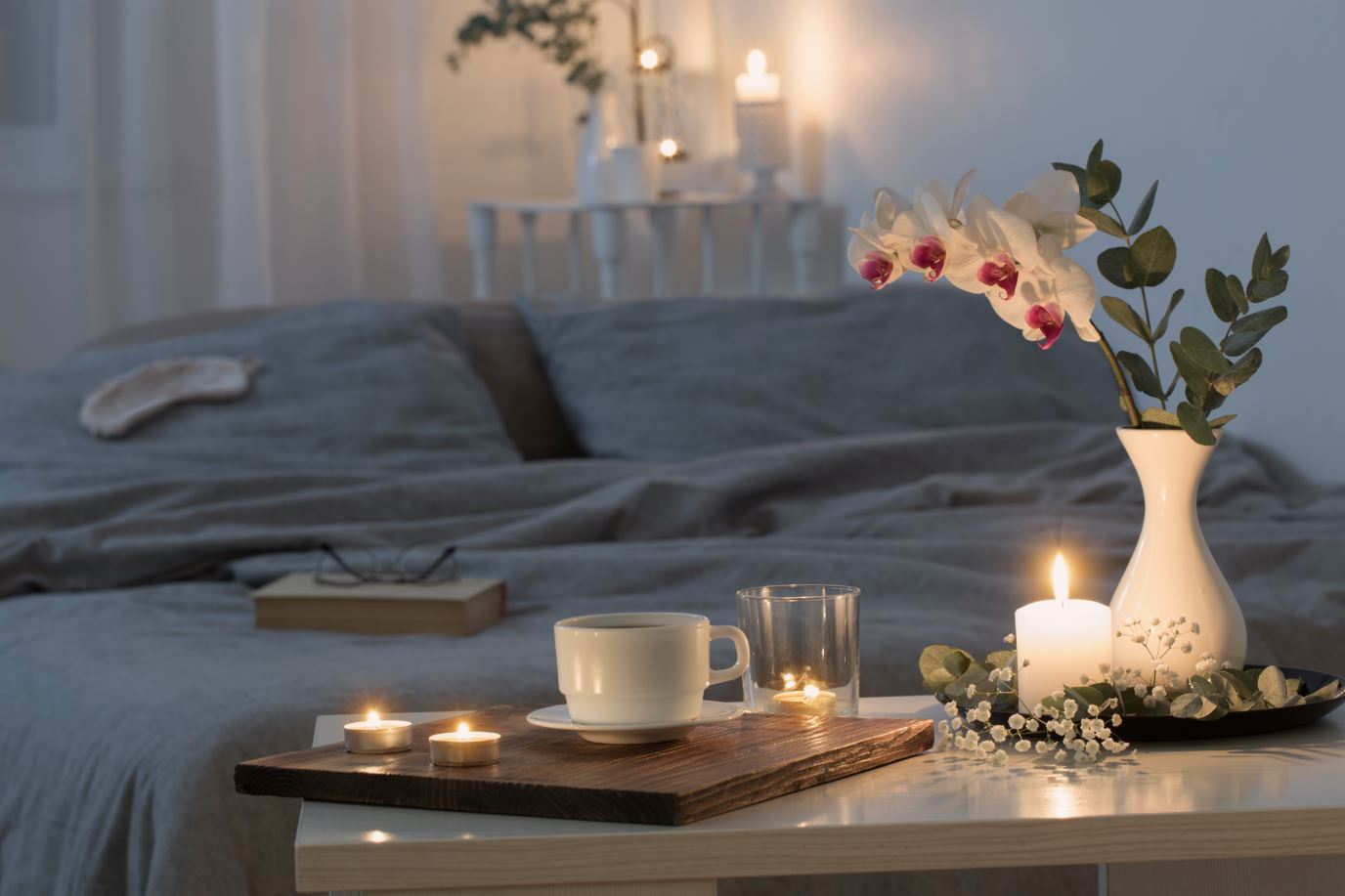 Candles can help to set the mood in any room. They're a great way to add ambiance without having your guests leave their bedrooms! Make sure you provide them with plenty of light options, especially for those who may be allergic to fragrances or prefer more natural lighting during their stay.
#8 Modular Sofas
Modular sofas are perfect for a guest bedroom. Modular Sofas are comfortable and can be positioned to take up the most space possible while still maintaining their comfort level, so they're perfect for those traveling with an entire family or group of friends!
Their modular design is also great because you can easily switch out covers when needed. You don't have to worry about replacing your whole sofa if it gets stained during a visitor's stay!
#9 Fragrance Diffuser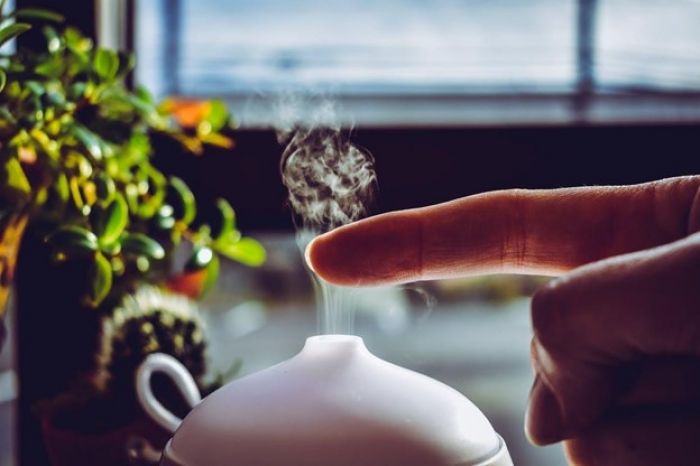 Fragrance diffusers are another great piece of furniture for your guest room. Diffusers allow you to create a soothing environment with just a few drops of essential oils needed.
A fragrance diffuser is also perfect if someone in your home has an allergy to certain smells because they can opt-out while still feeling like they're in a cozy atmosphere!
Fragrance diffusers come in many different styles and shapes, so it's easy to find one that matches the rest of your decor as well as giving off a calming vibe to those staying over.
#10 High-End Slippers
A pair of high-quality slippers that match your guest room decor is a must-have. They're more comfortable to get cozy in, and they'll keep their feet warm when the winter months come around!
Get some slippers with an ultra-plush lining that will feel amazing on tired feet at the end of a long day. You can also find these lined slippers with added features such as memory foam or contoured footbeds for even greater comfort.
#11 Bedside table accessories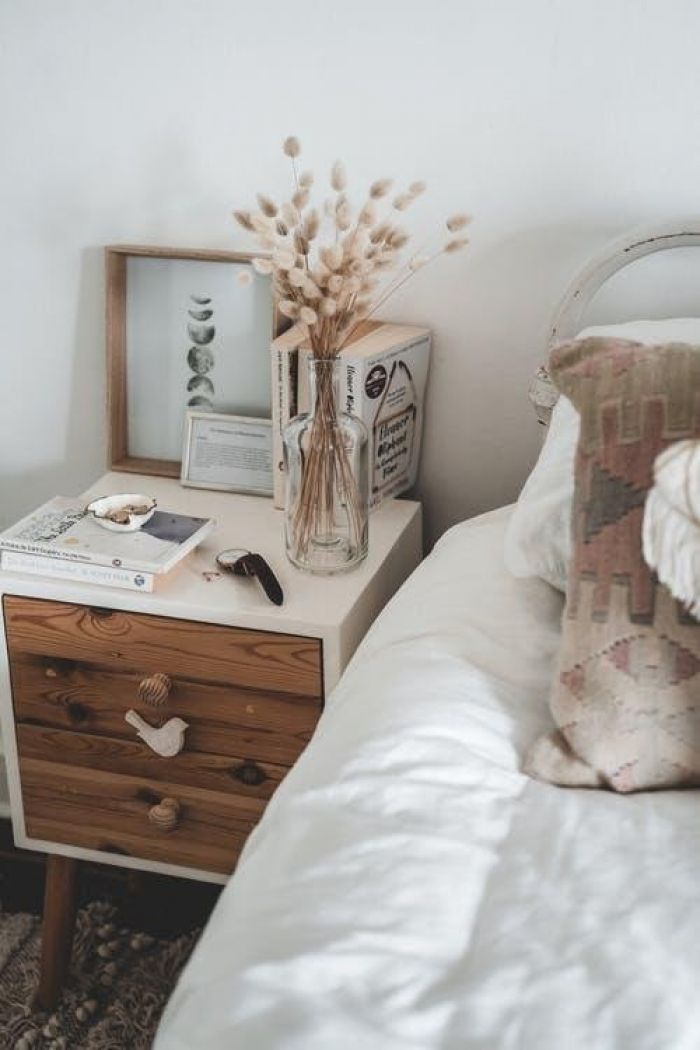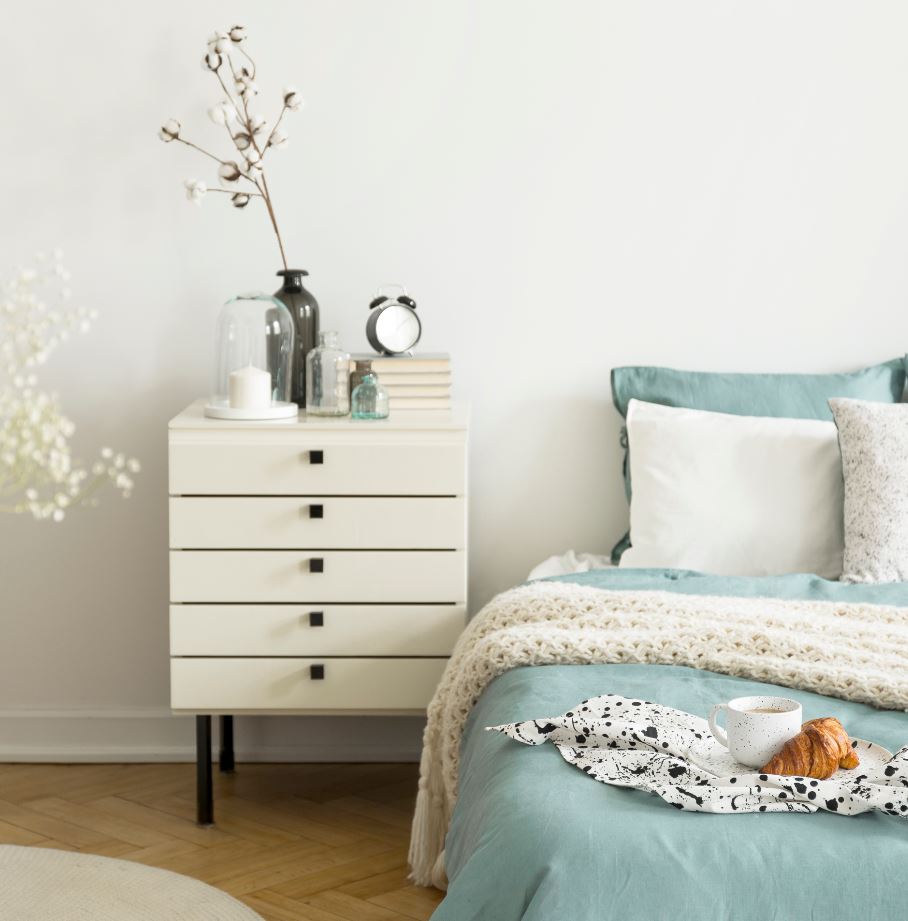 This is where you can tailor your hotel experience to your guest's specific interests. Having items that appeal to them specifically, like books or magazines of topics they're interested in, are a perfect way to make them feel that they're staying at a luxury resort where every detail is considered.
#12 Lighting and Color
Lastly, having the perfect lighting can make or break the desired atmosphere you're going for. In a hotel setting, the lighting is designed to make you feel relaxed. For your guest room, try dimming the lights or get lamps that create soft light. This will help them unwind after a long day of work and prepare for bedtime.
Selecting an appropriate color scheme can also be pivotal in giving off certain moods- choose cool colors like blues and greens when trying to provide serenity during their stay or use warm tones like reds, oranges, yellows for more energetic environments. Bring this idea into your decor by painting walls in these hues and using fabrics with similar coloring schemes on furniture pieces such as curtains or pillows.
Conclusion
In conclusion, your guest bedroom is never complete without these ten additions! You will feel like you're in a luxurious hotel suite with every one of them, and your guests will enjoy their stay.
We hope this information was helpful to you as you plan for the perfect guest bedroom experience.