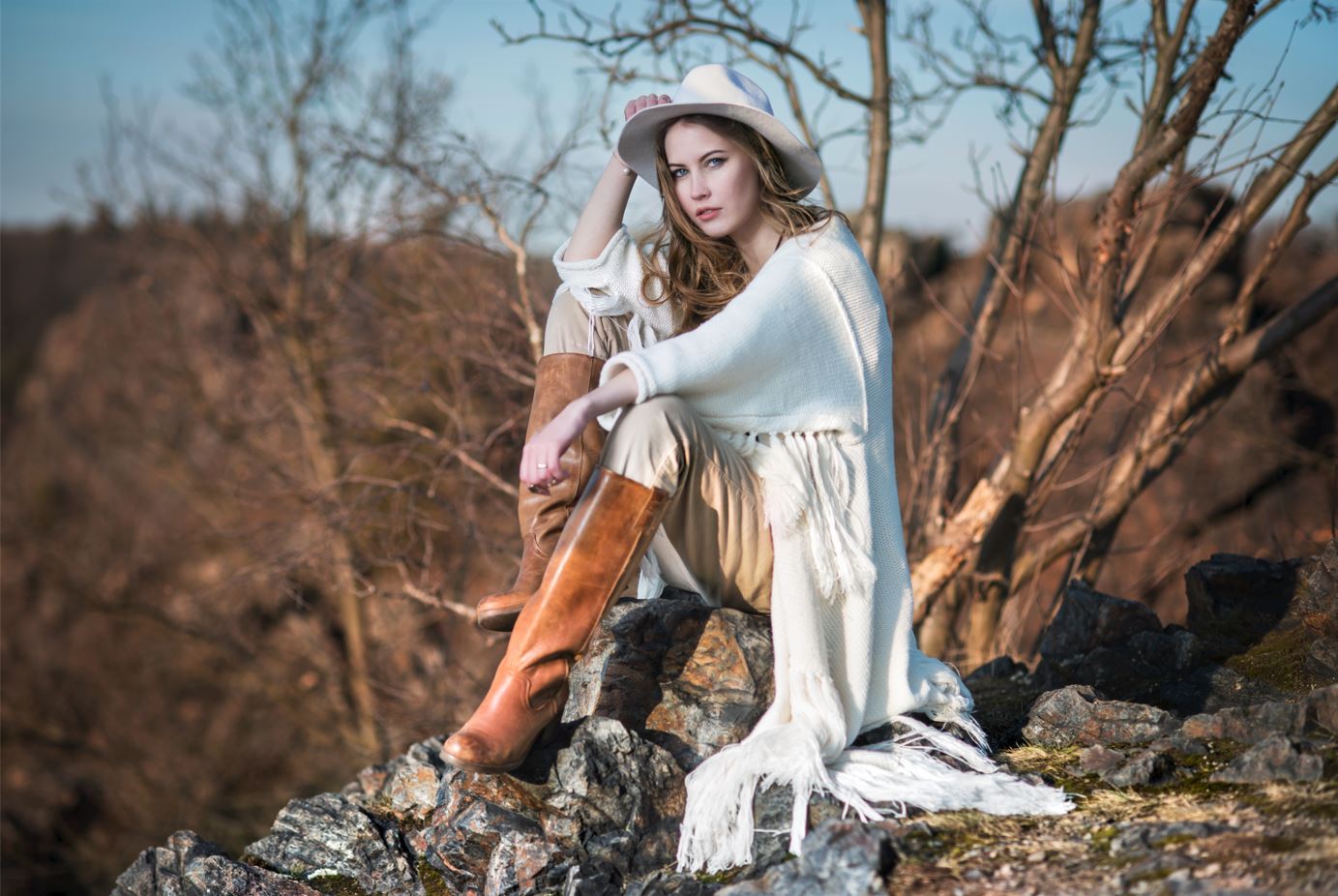 It's that time of year again. The sun starts showing its face a little bit less each day and the air begins to cool. Then you're left wondering just how you can stay cozy and casual during the winter months without giving up your sense of style.
Look no further. There are plenty of ways to keep up with the latest trends without shivering or adding on a bunch of bulk to your favorite fashionable layers. Take a look at these ideas below to get started.
Forget What You Once Knew About Ponchos
Sure, there was a time when we would talk about ponchos as being those cheap-looking pieces of plastic that people wore when they had to stay out in the rain, but now they can work with this latest fashion trend.
Pick out a top-of-the-line hooded poncho from your favorite designer and you can easily match it with a pair of skinny jeans and pointed-toe black leather boots and you have yourself an outfit that will not only have you with the freshest look on the block, but will also keep you warm in the frosty air.
Get the Right Cut With This Sweater Idea
If you're looking to stay on top of women's winter fashion trends 2021, then this is the place to get started, as the latest rage is all about taking your average black sweater and adding a twist: an asymmetrical shoulder cut.
All you need to do after that is to tuck it into a colorful pleated skirt, toss on a pair of sleek black booties, and stand out with your favorite accessories.
Snuggle-Up in an Oversized Sweater
Let's be honest with ourselves, there are times when keeping things simple is as smart as it gets. If you want to go for that look and feel that gives you the nostalgic vibes of yesteryear, then cuddle up in an oversized sweater that will keep you nice and warm while giving that classic casual look you're going for this winter. Match a white sweater with a pair of long black boots and you will have that relaxed style that will have others wishing they thought of it first.
Don't Forget to Lace-Up Those Boots
While your first inclination this winter might be to find the right top, you don't want your feet feeling those first signs of the chilly weather without a proper game plan. That is where the perfect winter boot comes into play this season. Pick up a pair of cozy snow boots to match your favorite outfits. You will want to ensure that they are waterproof and insulated to keep your toes nice and toasty for the coldest of days, but that they work for all kinds of conditions, from outdoor shopping to a day at the office.
As you might have noticed, there are plenty of new options for planning your winter wardrobe this year, and you'll want to get started before it is too late. Pick out your favorites today.