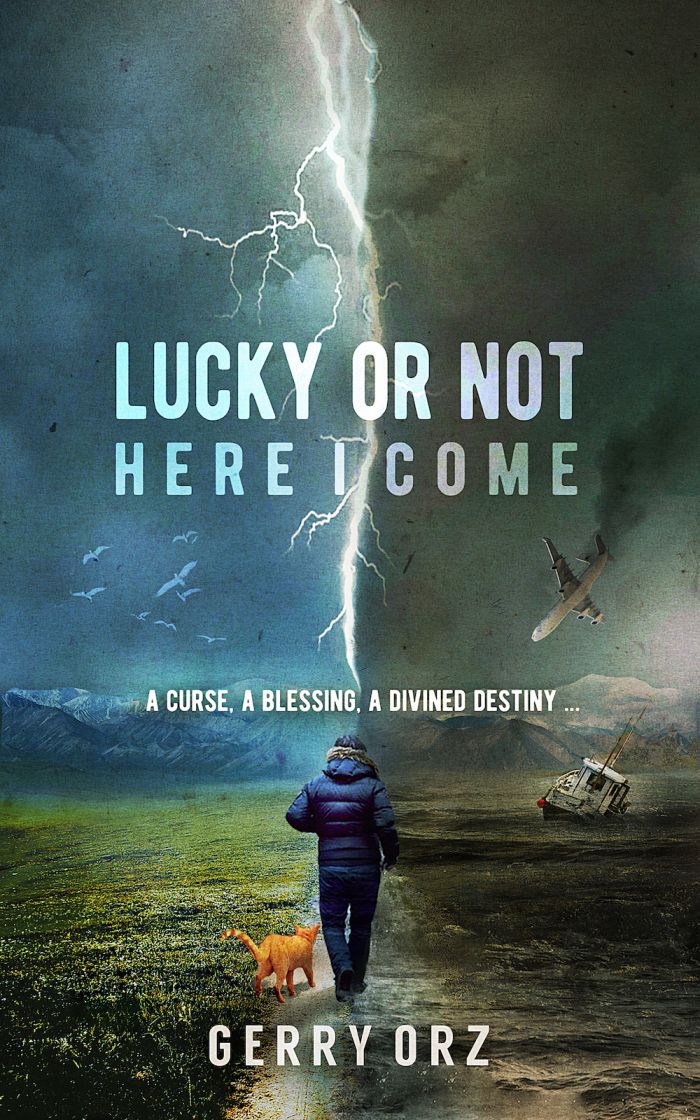 Photos Credit: Gerry Orz
Gerry Orz may only be 15 years old, but he has already accomplished a lot in his life. Gerry has a production company, addressed the State senate and written a novel. Gerry started writing at the age of five and since the age of eight he has written and directed his own films including several important PSAs and one film that has received commercial distribution: "the Equation of Life".
After going through a terrible bullying experience in third grade, Gerry was inspired to make a difference in the world. Thus, he has produced several educational short films and created a non-profit organization called "Kids Resource". His focus on bullying prevention has led to winning numerous awards for his film. With so much under his belt and so many ongoing projects, Gerry found time to tell JustLuxe about his life thus far and what the future holds in store for his filmmaking and activism.
You're fourteen years of age, yet you've produced and directed a film, addressed the California Senate and have a new novel coming out. How have you been able to accomplish so much in such a short period of time?
I believe the famous saying that when you are doing what you love, you never work a day in your life. I'm one of the fortunate people who knew very early on what I'm supposed to do in my life. When I was younger, I didn't know exactly how to express myself but I created stories and tried to "direct" homemade videos. I tried a little bit of acting when I first moved to California but quickly realized it wasn't for me—somehow it didn't feel right for me. But once I got behind the camera, I instantly knew that I found my place. As long as I can remember myself—I was always working on something or planning the next project so I never stop. Every time I felt tired, I took a break after completing a project whether it was editing or filming or writing. I'd spend a day unwinding and playing video games but after a day or two I'd get bored and think about new ideas. It feels like this burning sensation of time slipping away and so many wonderful stories and visions that I would like to be able to bring to my viewers/readers. It's true, when I was younger, I focused heavily on my anti-bullying programs and films related to this topic. In three years, I made three short films that eventually got combined into a 40-minute film, "The Equation of Life". I promoted the film across festivals, went to multiple schools and organizations screening it, talking to the kids and hoping that my story can realistically portray for them how dangerous bullying can be and how they can deal with it in a unique way. I am of a strong opinion that anything is possible if you are have a goal, ambition and work really hard.
Bullying and ways to best deal with it has been a big part of your message. How did you get involved with that issue?
I got involved with bullying because I was a victim of bullying myself when I first moved to California in third grade. It was hard to live through because I didn't quite understand what was happening and why kids and some teachers are treating me differently. I was blaming myself until I realized that even though I was in the third grade, I was never taught how to deal with bullying, who to go to, and what may be the cause of it. I never knew that what was happening wasn't my fault – no one was teaching us that either. This inspired me to do something, and my answer was to make films and connect with kids in a way that is easy for them to understand. I felt that in classes, a story and visual media always help to better express a concept or a message. Instead of just having hours long presentations on what to do offering non-effective resolutions, I thought why not show a story that speaks for itself and explains what happens if someone decides to follow that dangerous route? I wanted to give kids life-like examples of how to deal with things, and clearly demonstrate what could be the consequences of what happens if you don't. That's how "The Equation of Life" was developed which took more than three years.
Tell me a bit about your film, "The Equation of Life". How did it come about?
Originally, I didn't plan on making a 40-minute movie about bullying. It started out as a 13-minute-long film called "Day of Silence" (Which is available on YouTube). Initially the—film portrayed the story of a boy named Adam who goes to school for the first time, and gets tormented by an older kid named Nathan who starts bullying him. As time goes on, the bullying gets worst and worst, Adam changes from a happy kid to a depressed one who is clearly angry. Eventually, the hatred leads to tragedy that affects Nathan and Adam and their families around them. My inspiration was very much from real life experiences. I was the child who went from being a happy smiley kid to a moody unrecognizable person with dark thoughts who was constantly in a bad mood. Kids started bullying me on the very first day of school for many of the same reasons as my character—my looks, ethnicity, gay parents and more. Once my first part of the film was completed, it got some attention but I felt like I wasn't finished with it and realized that for the film to be effective and relatable it wasn't enough to just show the side of the victim—we all know how hard it is to be in those shoes. But two things no one ever pays attention to is the Bully and the Bystander. Later, I added two more parts. The first focused on Nathan's side of the story, and what caused him to become a bully. The third focused on Adam's family, to be specific, on his sister. She was a bystander in the conflict, and the third part of the film concentrated on how her silence affected others.
How old were you when you made it?
When I began the project, I was 9 years old and it took almost three years until we got commercial distribution. The film is currently available via several online sites including Amazon.
How did you learn how to make a film, particularly at that young age?
Slowly over time. There really isn't a school or classes that kids can take for filmmaking. There are a lot of acting studios and opportunities to improve your acting skills, but filmmaking and writing is often considered to be for anyone over 18. It's especially huge when it comes to video competitions and awards – anyone under 18 or not a college student is not able to submit and I don't think it's right. If I have a passion and a vision, why shouldn't I be able to participate. There are some festivals that now are starting to accept younger students work but it is not being judged with the rest of the films. So, in the beginning I worked with a few crews that were kind enough to discount their fees so I can afford to complete my projects. It wasn't until the last few years that I have really started learning film terms and techniques when more master classes and online videos became available. I also became one of the younger creators that had access to the classes in YouTube studios in LA and all their equipment. As great as it is, it made me realize though that you don't need to really have huge resources to make a good film. Learning all the camera shots, lighting setup, and directing techniques are very useful, but it doesn't actually make the film. The idea and the execution makes the film. I'm a fan of Steven Spielberg and anyone who loves his work and watches his films instantly recognizes his "hand" in those long shots that are being filmed for 5-10 minutes without stopping which allows for a much smoother and impressive storytelling. It would have been so much easier technically to do it the same way as everyone else but challenging yourself trying to achieve perfection for the viewers is what makes a legendary direction in my opinion and someone like me can only watch these films again and again trying to understand what was going on behind the scenes and what director could have thought during the process, what goals the director was trying to achieve.
Why did you decide to make that particular film?
I didn't want to make another documentary that follows a few victims and not suggesting a reasonable solution or a course of action. I opted instead to make a semi-fiction film showing three equal sides of the story so everyone can watch it and make their own conclusions by practically comparing all participants side by side. Most films tell stories on how victims were tormented and how bad it is, but very few actually focus on others. There are people who are responsible for developing this hate in the young souls and participate in growing it. No one is born to bully or hurt their own kind. Some people watch the film and don't do anything or come to any conclusions – many of us can't see ourselves the way others do and believe they don't do anything wrong or simply don't care. But the majority of folks that watched the film reacted exactly how I was hoping they would – it made them re-evaluate some things they did in the past, and it applies to kids and adults. I received a number of emails and comments saying how much it helped them, how they started to see things in a different light. Some told me my film saved their kids' lives or encouraged some to do something about their situation instead of committing suicide. But most importantly it made the audience ask important questions—what causes those people to act like that? What can kids do to change this situation? Many times, we are powerless and must rely on adults to listen to us, believe what we are saying and get involved in the right kind of way. "The Equation of Life" also offers alternative endings to demonstrate how one small insignificant action can impact lives of many people for years to come.
Where has the film shown?
The film was shown in a number of schools, screened at a few movie theaters including Warner Grand in San Pedro where we had an official premiere. It was also accepted in a several festivals and won some awards. Eventually it was offered a small commercial distribution but I still hope that one day I can bring my films to schools so kids can learn from their own peer's prospective…including below a few festivals where film was screened
1. Merit award for his film "The Equation of life" in Accolade Competition
2. Merit award for his film "The Equation of life" in International Short Film festival
3. "The Equation of life" an Official selection for Innovative Film Festival in Tampa, FL
4. Finalist of International Family Film Festival
5. First part of the film "Day of Silence" won People's choice award at George Lindsey Festival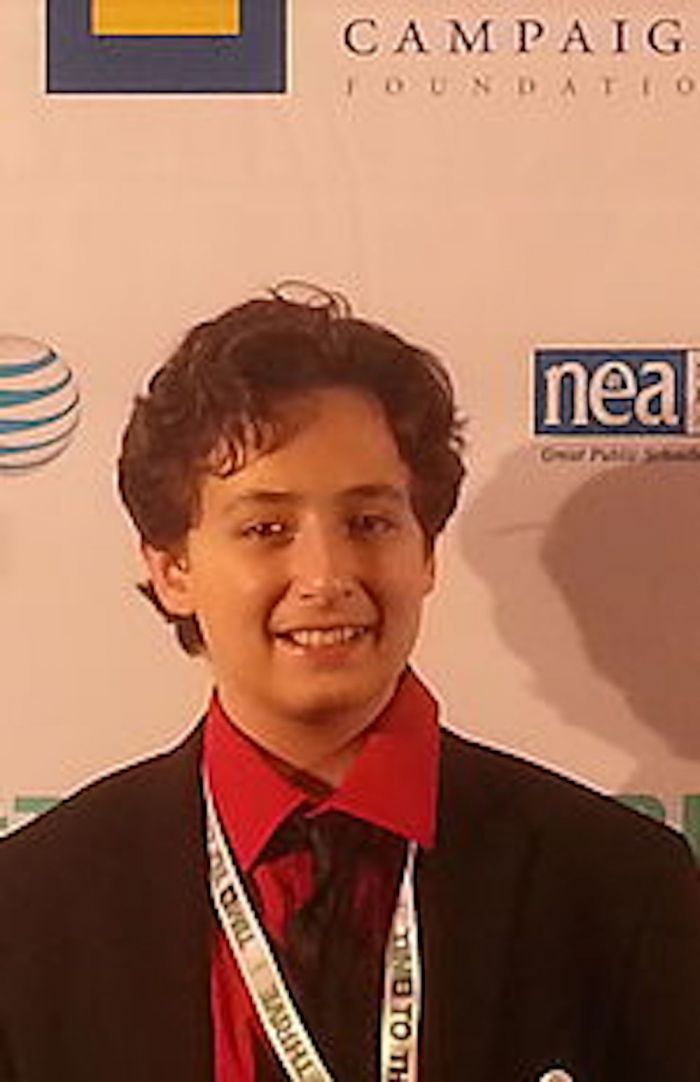 You also formed Kids Resource, an antibullying nonprofit. Tell me a bit about that.
Kids Resource's main goal is to educate kids through visual media and help them deal with today's issues whatever those could be. I think we can try to deal with problems like hate and greed by implementing laws and restrictions, but it isn't until kids are taught and raised to think without hate, greed, and other flaws that we stand a chance to have a more civic minded society. It is up to us kids to make sure that our future generations will not only have a world to grow up in but will be able to enjoy the same benefits we have today. So, Kids Resource will help deal with problems by teaching the next generation to be more tolerant and caring. I hope that by inspiring at least one person to stop a vicious cycle of hate and prejudice, we can improve the quality of lives for many others and things will truly get better
Your first novel is going to be released soon, called "Lucky or Not - Here I Come." What is the storyline?
Lucky or Not - Here I Come focuses on a very ordinary man by the name of John Wilson. Throughout his entire life, terrible and amazing events happen to him that not only affect him, but the people around him . But in situations where others won't survive or just break under pressure, this regular guy with no specific talents and skills is able to fulfill his MUCH bigger destiny. Despite so many unlucky things that happen in his life, John strives to make something of himself. He becomes an inspiration for millions of people and has an irreversible impact on the world. I also produced a promotional trailer for my book which also turned out to be my biggest production so far – I hope one day I will be able to turn it into a feature film full of action, hope, despair, love, loyalty and spirituality. A film like no others that will not only inspire others to get over their self-doubt and low self-esteem but also prove the point that everyone on this planet has a purpose and predetermined destiny.
Many people feel a writer needs life experience before they can write novels. Why do you feel you were ready to write one now?
I did a lot of research and analysis on how every situation may be handled and what could be an outcome. I was writing what I was imagining and as I went from chapter to chapter, I felt like my characters started to come to life and sort of guide the story forward. At the end of the day, it wasn't my life I was writing about – it was John's and his character was created based on many people that I met or read about. Maybe that's why my beta readers all agreed that book had something all of them could relate to in one part of the story or another. It also reminded them to cherish every minute with their loved ones because no one knows what tomorrow could bring.
What projects are you currently working on?
I'm putting final polishing touches on "Lucky or Not - Here I Come" —it is expected to be released in the summer of 2017, and it is my very first novel. Every month I am releasing a short film on my channel "World According to G'. For example, for April I'm working on a film that will be submitted to USC Shoah Foundation IWitness Challenge. As with almost every future filmmaker, USC is my dream school and I hope to be able to take some summer classes there while I'm still attending high school. Feels good to dream – possibilities are endless for someone with an imagination as big as mine.