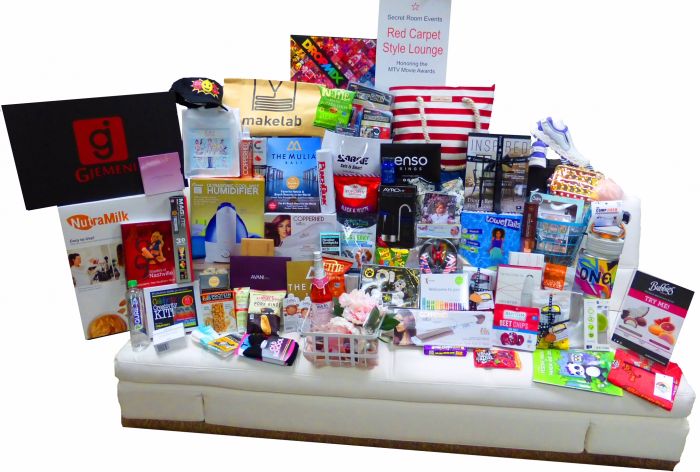 This years MTV Movie and Television nominees were invited to the 2018 MTV Movie and Television Secret Room Style Lounge. Located inside the luxury InterContinental Los Angeles Hotel in Century City, they were pampered throughout the day receiving massages, enhanced eyelashes, teeth whitening, Botox by Joey New York, fillers and nails.
This year's platinum sponsor 23 and I helped attendees discover their background. Upon entering the lounge, guests received flutes of distinctive pink bubbly Welch's Sparkling Rose' to sip while meeting over 50 established and up-and-coming product representatives.
Highlights of the day included a choice of luxury stays in Bali, Seychelles or across Asia from Avani Hotel & Resorts and The Mulia, Mulia Resort & Villas Nusa Dua Bali. Stars received a 5-night stay at one of the locations.
Attendees also received The AYRO HT Plus new countertop alkaline water filtration system. It's compact and easy to attach to most faucets. The multi-stage filtration is made with high-grade coconut shell carbon to reduce >99.95% of particles 0.5 microns and larger including pathogenic bacteria. The filters last up to 6 months to provide healthy, alkaline antioxidant water pH ranging from 8.5 to 9.5.
Brooklyn-based 3D Printing company Makelab made and gifted delicious MTV logo chocolates from their 3D molds. They also gave 3D printed succulent planters, necklaces, and movie icon trophies (ET, Alien from Alien vs Predator, Dragon eggs from Game of Thrones, and Dory from Finding Dory. Makelab creates 3D printed custom designs for the entertainment industry including film and television props, costumes and decorations.
Representatives of NutraMilk gave samples of their nut butter and milk made from their high-end kitchen appliance. It's great for people who are dairy-free, lactose intolerant, vegan or just enjoy plant-based diets. Valued at $449 attendees received one, along with almond hazelnut butter and NutraMilk recipes that were made onsite.
Other participants to make this year's Secret Room Lounge better than ever were Farm Fresh Pet Foods, Franciscan Wine, Bubblelingo, Now & Later candy. BEHMOR Inc., SABRE Security Equipment Corp., Gjemeni, Ccilu Footwear, Tikkun Spa - Secrets of Korean Beauty, Enso Ring, Zizzix, Portovino, Rock wall wine company, Exotics by Cedrick, Nico sticks, MAGLITE, Makelab, Parfaire.com, Pongstarz, Mama Taylor's Treats, Copperhead Haircare system my HEDLUX, and Baofootspa.
Secret Room Events is not affiliated with MTV/Viacom. MTV does not endorse or have sponsorship involved in Secret Room Events.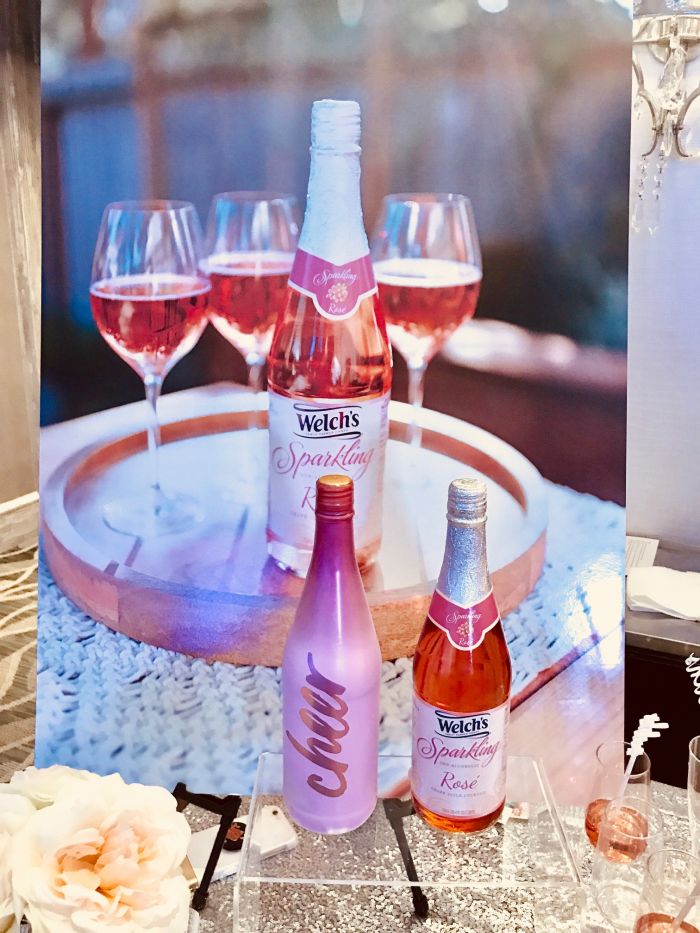 Welch's Sparkling Rose' is non-alcoholic and ideal for weddings, parties and holiday gatherings.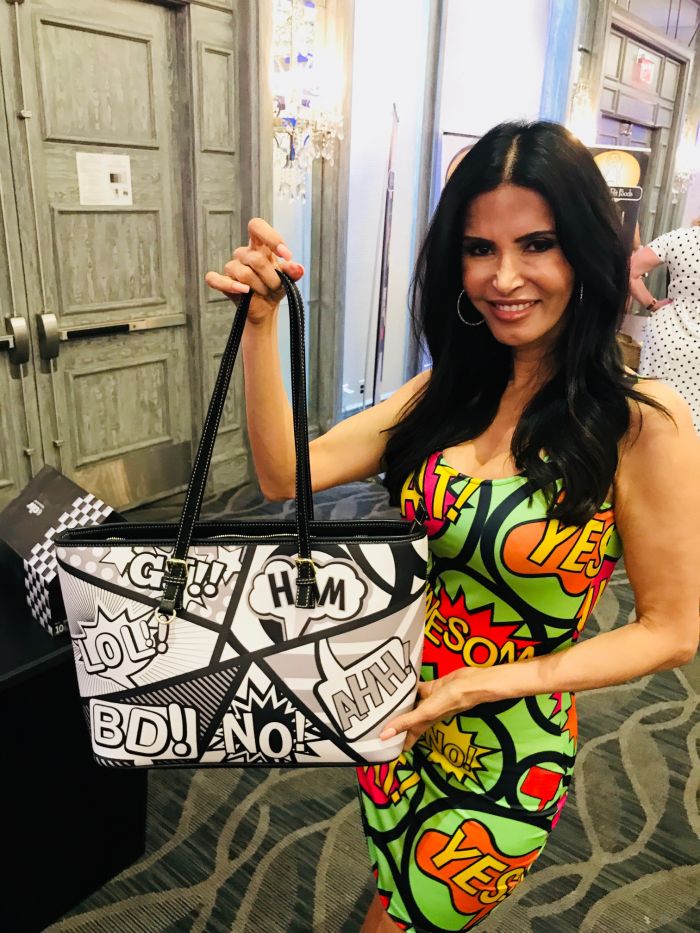 Jill Weinlein
MTV Movie & Television nominees received clothing, shoes, purses, beauty products and trips at this year's Secret Room Event Lounge.