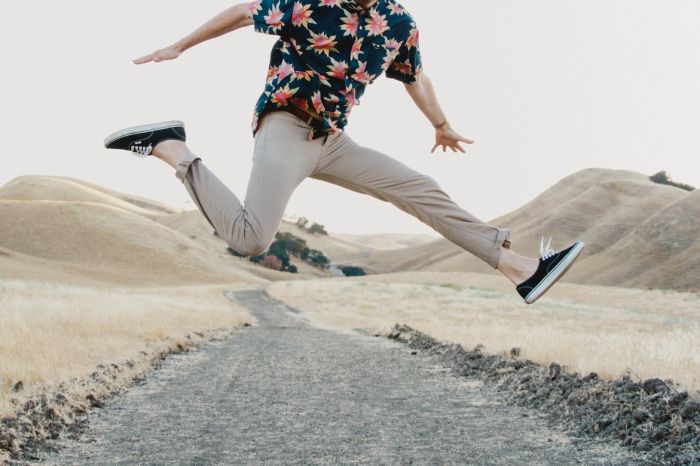 https://unsplash.com/photos/qrMLvb60_rg
Over the past 18 months, the number of people working from home skyrocketed. As a result, many of those people hung up their suits and professional attire, choosing to wear more comfortable pieces while working from their home offices. Offices around the country have shifted their dress codes to adapt to the societal changes, allowing workers to dress a little more casually when going back to the workplace. Take a look at some of the back-to-work fashion trends that incorporate comfort and style as you plan your return to the office.
Pair Corduroys With a Button-Down
Corduroy is a soft fabric that feels comfortable against the skin. It's an appealing alternative to stiff or scratchy wool, but it looks fashionable and professional when paired properly. A pair of corduroy pants is a return-to-work staple for any man's wardrobe, particularly when cut properly for your body type. You can choose from an array of colors and styles, including bright and vibrant hues that can help you stand out in a crowd. When wearing corduroy pants to the office, it's generally best to stick to dark and neutral colors like black, dark green, navy blue, and brown.
When pairing corduroy pants, think of the clean lines running down them as a pattern and keep it simple up top. Your favorite pair will look great with a plain-colored button-down shirt, creating an office-ready outfit that looks professional and flattering.
Replace Khakis With Chinos
If you've been wearing khakis at home, you might want to swap out this fashion staple with a pair of chinos for the workplace. Wondering what the difference is between these two styles of men's bottoms? Khakis typically have straight legs and are made of a thicker material, while chinos are lightweight and feature a narrow fit. Some apparel designers use the terms interchangeably, but chinos typically look more fitted and dressier. Wearing these lightweight pants at work can also help you stay cool and comfortable, even when you're walking between meetings or handling other tasks.
Mix Workleisure Pieces With Tailored Items
For many men, jogger pants have been a key part of their work-from-home wardrobe. The good news is, many apparel designers are incorporating elements of workleisure into their office-ready pieces. Men's workleisure (or business comfort) is a term that refers to a blend between leisurewear and professional attire. It can include dress pants with stretchy waistbands rather than binding zippers and buttons and comfortable tops. For most, workleisure never includes a tie or dress shoes. You can incorporate this recent shift in the fashion world by mixing workleisure pieces with more tailored items to put together a professional look.
Add Office-Ready Footwear
The final step in putting together your return-to-work outfits is choosing the right footwear. If your office is on the more professional side, try a pair of ankle boots with your favorite pants. For casual offices, sneakers are becoming more popular to keep you comfortable throughout the workday.
You don't have to sacrifice comfort for style when you head back to the office. Simply add in a few new pieces and pair them with some of the clothes you used to wear to work before workleisure became a thing.