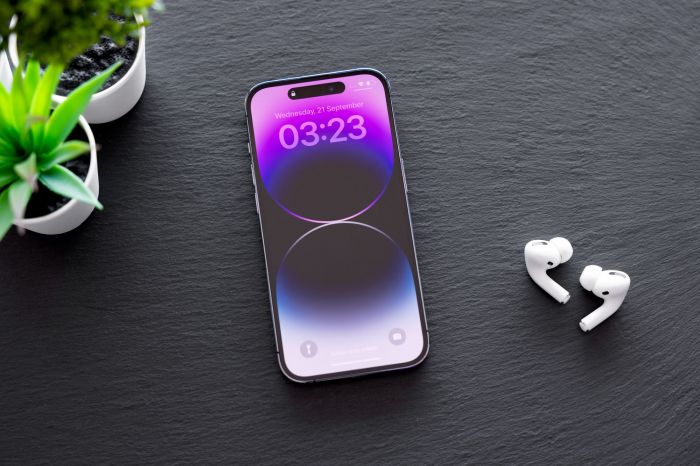 Photo Credit: Shutterstock
In the dynamic and demanding world of trading, the right tools are indispensable for success. In this digital age, a trader's smartphone is more than just a communication device; it's a gateway to the global markets, a platform for real-time data analysis, and a symbol of their professional status.
Most brokers and platforms today provide not only desktop software or websites but also mobile apps for those who want to work on the go. Once you find the right binary platform, it's crucial to choose a smartphone that can handle it while also doing it in style. For those at the pinnacle of trading, only the best will do. This guide explores the crème de la crème of smartphones that blend cutting-edge technology with luxurious design, the ultimate choices for elite traders.
Performance Meets Elegance: What to Look for in a Luxe Smartphone
Selecting a luxury smartphone for trading involves balancing power with prestige. Key performance metrics include:
Advanced processors for seamless multitasking;
Ample storage for data-heavy apps;
Swift connectivity to keep pace with the markets.
Equally crucial is the phone's design; it should reflect the status of its owner with premium materials and a standout aesthetic. Security features are also vital, as trading involves sensitive financial data.
Top Picks for the Elite Trader
In our search for the most suitable smartphones that combine productivity with a status-appropriate design, we've reviewed several top models on the market today. Here are the best devices that will help you take your trades to the next level.
Best Overall: The iPhone 15 Pro Max – A Synonym for Sophistication
At the forefront of luxury trading smartphones is the iPhone 15 Pro Max. Renowned for its robust A17 Pro chip, this device ensures that complex trading applications run flawlessly. Its 5G capabilities allow for rapid market data analysis and execution of trades without delay.
The iPhone's iconic look, with its Ceramic Shield front and titanium design, makes it a luxury status symbol. Additionally, its advanced security features, including Face ID and regular iOS updates, ensure that sensitive trading information remains protected.
Top Contender: Samsung Galaxy Z Fold 5 – The Future in Your Hands
Samsung Galaxy Z Fold 5 is a marvel of innovation, perfect for traders who appreciate technology that breaks the mold. Its foldable display offers an expansive screen, allowing traders to monitor multiple markets and execute complex trades with ease.
Powered by the latest Snapdragon 8 Gen 2 chipset, it delivers exceptional performance under all conditions. This device is not just a phone; its unique design and cutting-edge technology make it a statement of futuristic luxury.
Reliable Choice: Huawei Mate X5 – Unmatched Elegance and Power
Huawei's Mate X5 is a top-tier choice for traders seeking both elegance and power. It features a foldable screen, offering a vast display area for analyzing markets and executing trades.
Equipped with the high-performance Kirin 9000S chipset, it promises smooth operation even during intensive use. The Mate X2 stands out with its sleek design and premium materials, which positions it as a luxurious accessory for the discerning trader.
Notable Mentions
Google Pixel 8 Pro: A standout for its advanced AI and machine learning capabilities, it's ideal for traders who depend on sophisticated data analysis.
Sony Xperia 1 V: This smartphone offers a stunning 4K display and exceptional processing power, a perfect match for traders who prioritize screen clarity and detail.
Integrating Your Luxe Smartphone into Your Trading Strategy
Merely possessing a luxe smartphone isn't enough; it's vital to integrate it effectively into your trading strategy. These smartphones offer advanced features like AI-driven market insights, real-time notifications, and secure platforms for executing trades. Leveraging these capabilities can significantly enhance trading performance and decision-making.
Sustainability and Longevity: Investing in a Timeless Device
When investing in a luxury smartphone, consider its longevity and sustainability. Opt for a model that not only fulfills your current needs but also promises relevance in the rapidly evolving technological landscape. Brands like Apple and Samsung are renowned for their commitment to regular software updates, ensuring your device remains cutting-edge and secure for years to come.
The Role of Aesthetics in Professional Trading
In the world of high-stakes trading, appearances matter. A luxe smartphone is more than a tool; it's part of your professional identity. Selecting a device that resonates with your personal style and professional ethos can enhance your confidence and presence in the trading community.
To Sum Up
For the elite trader, a smartphone is a crucial ally in the fast-moving world of finance. Luxe smartphones, such as the iPhone 15 Pro Max, Samsung Galaxy Z Fold 5, and Huawei Mate X5, offer the perfect amalgamation of performance, security, and elegance. These devices do more than keep you connected to the market; they symbolize your commitment to excellence and your status in the elite circle of traders.