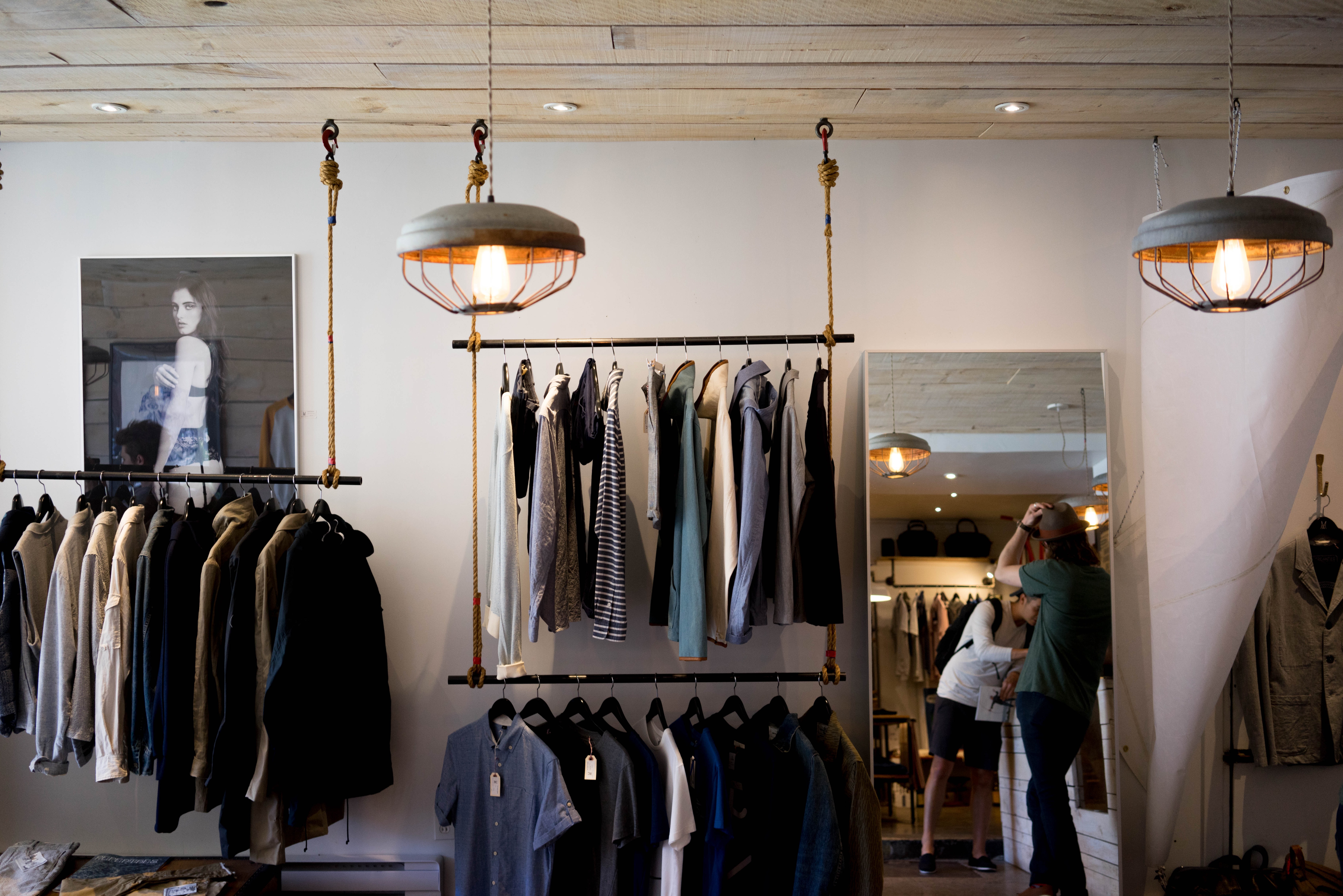 Unsplash
For the past two years, fashion has been challenged by global currents of pandemic restrictions, political unrest, and conflict. But fashion is a hardy beast, transcending the world's troubles by reflecting them back as beauty's interpretation of events. Fashion's interpretative feedback in 2023 speaks to the world's troubles in some interesting (and sometimes, conflicting) ways. But the subtext for the coming year is simple: "It's about you". Individualism and freedom of choice are having a fashion moment, so take away from this piece what pleases you! There's your first luxury fashion tactic!
Let's take luxury fashion's temperature for the coming year and discern the tactics smart fashionistas will employ to stay on its leading edge. Some great news is that readers who collect and wear vintage luxury women's clothing will find ample opportunity to deploy it in 2023.
1. Embrace Yourself. Luxury Fashion Does.
Plus-size models have been gracing catwalks more frequently as part of the body-positivity movement's influence on fashion. In 2023, body-positivity expands to encompass gender-fluidity, with designers stripping their clothes of gendered markers, rendering them wearable by all.
Main Street fashion retailers like H&M and Zara have developed their own lines of gender-fluid clothing (Denim United and Ungendered, respectively). While luxury fashion is perhaps less nimble at executing Main Street's timely pivot, gender fluidity is increasingly present on runways, with Gucci unveiling its gender-fluid suit early in 2022.
2023 promises more of the same, with clothing that's adaptable to a variety of body shapes and sizes using tricks like fasteners that allow for personalized fits. Regardless of ongoing discussions about gender and design, deconstructing traditional, gendered fashion aesthetics points to new ways of conceptualizing fit and style.
Tactic: Embrace yourself with abandon. Wear what makes you feel powerful, competent, and dynamic.
2. Reveal and/or Conceal. Both Have a Place
Strategically placed cutouts, sheer fabrics, and mesh will not only still be with us next year, they'll be ubiquitous. All that is revealing is very 2023. But that tendency is juxtaposed against a concurrent trend toward more coverage, evident in a plethora of maxi-dress looks and high necklines. As I said earlier, 2023 is sending some mixed messages!
Individual style, taking from fashion what appeals to your personal taste and aesthetics, is always in fashion. But in 2023, that's truer than ever. The fashion world is continuing to adapt to social currents which reject not just gender norms but fashion norms, with the individual defining the year's signature looks. Contextualized this way, there's no real conflict between the cutouts/sheer fabric trend and the maxi-dress/high neckline trend. They're two sides of the same fashion coin.
Tactic: Howyouwear it is what matters. This year, what you do with the superficially contradictory reveal/conceal trends is a creative sartorial journey to savor.Yourhigh-necked maxi-dress may be dangerously form-fitting with a mesh insert!
3. Grunge For Grownups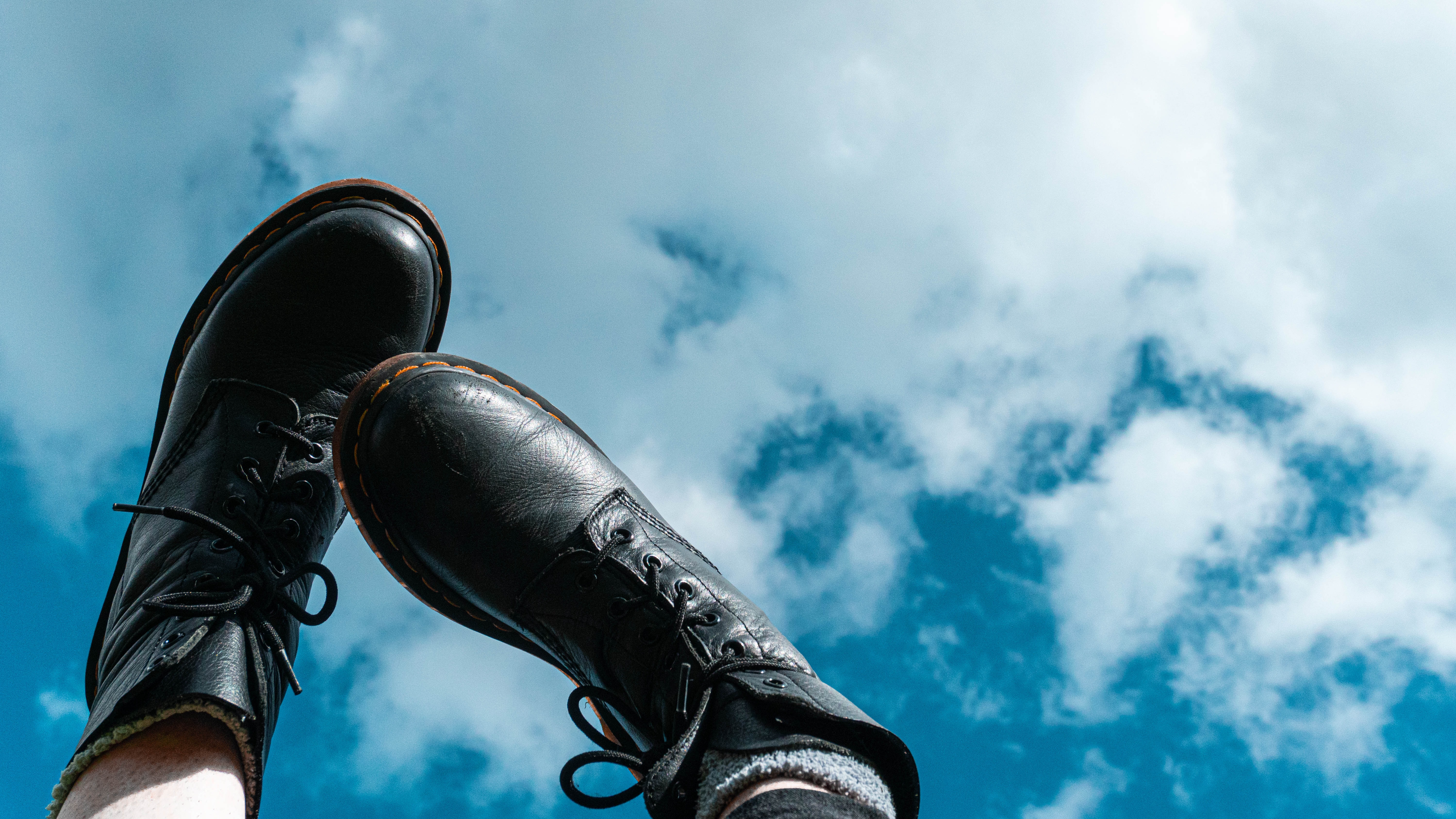 Unsplash
Emanating from younger demographics using social media platforms like TikTok, the Grunge subculture of the 1990s has been reborn. This online grassroots revival has ushered in what's being called Grunge 2.0, a retelling of the 90s story. But patron saints Kurt Cobain and Courtney Love take a back seat for this iteration. While Grunge's King and Queen are referenced liberally, Grunge 2.0 is less revival than reimagining. What's more, it's for grownups.
Grunge 2.0 is running less on past glories and more on luxe upgrades. Still bringing its hallmarks forward in deconstructed knits, chunky lace-up boots, slip dresses, and Vivienne Westwood tartans, 2.0 adds a Fendi Baguette purse (another potent 90s icon). So, yes - vintage is part of this new look Grunge, combining elements of luxury with old look Grunge's sea of doe eyes and holey sweaters. Slip on some vintage leather to sex it up.
Pro-Tip: Kate Moss walking at the Bottega Veneta show is the image to hold in mind. Wearing baggy jeans made from leather with a trompe l'oeil ("fool the eye") denim effect topped with a plaid jacket, Kate's your Grunge 2.0 goal.
Tactic: Something as simple as a slip dress sends the trend message. Just slouch on a shrunken leather jacket. Remember to keep it grown up, sleek, and played in the key of "adult".
4. Vintage Collectors, Rejoice!
This year, continue seeking out quality clothes that stay in your closet and are worn and loved for the long term. Because 2023 is the year of vintage luxury fashion collectors! This year's vintage trend dovetails with 2023's return of tailored sleekness following the body positivity movement. Every human body is different, so pret-a-porter can always be improved upon with a nip here and a tuck there. With tailoring's slump over the pandemic years, this trend is reviving a much-needed amenity for fashion lovers.
So, if you love vintage fashion design and the quality it brings to your closet, add tailoring to punch up the fit or to upcycle the piece. And know that wherever you look, you'll find luxury fashion resale. Even Rolex now has a pre-owned program. The rest of the fashion world is getting the message, promising a sea change.
Tactic: Get one piece of vintage luxury clothing tailored to fit and you'll want everything done. Quality touched by the tailor's hand is worth the minimal investment if you really love that piece and want to rock it without reservation!
The coming fashion year continues some trends, refines others, and introduces new ways of "doing" the fashion business. With themes of embrace, choice, and sartorial individualism, fashion in 2023 is moving into a new era of understanding the art of dressing.