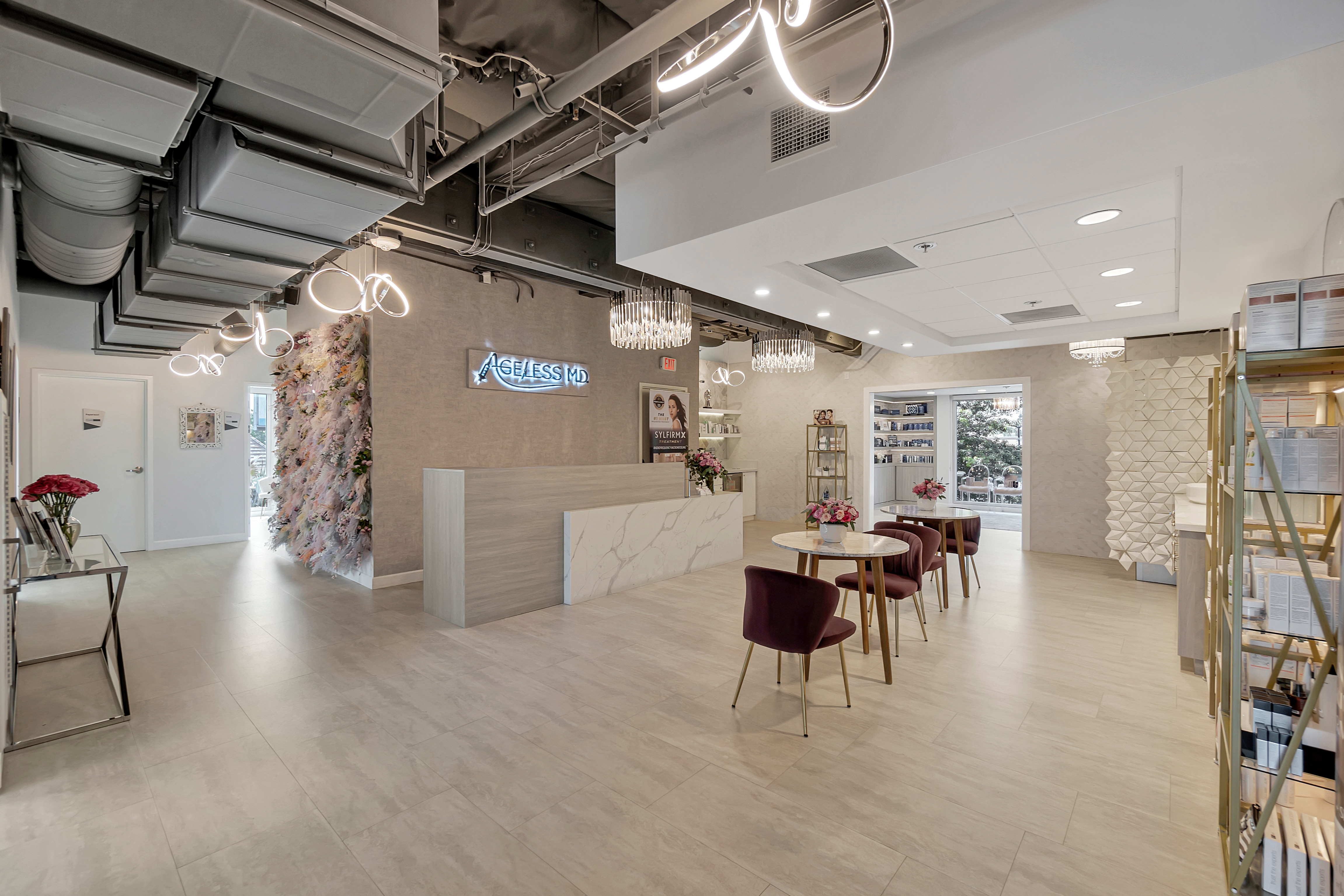 Photo courtesy of Ageless MD
Millions of people look into the mirror every day, and they are plagued with something they would like to change. Maybe it's wrinkles or sagging skin or the shape of their nose they are not thrilled with. Thinking it will be expensive to get results, they avoid taking action. The good news is that there are numerous cosmetic procedures that will bring great results without breaking the bank.
"There are always ways to get the procedures you desire, despite the costs," says Dr. TJ Tsay, the medical director at Ageless MD. "There are funding options to consider, as well as opting for a procedure that will provide great results that is more affordable."
Those unhappy with their nose, wrinkles, age spots, and more have options they can turn to. Here are 5 cosmetic procedures that won't break the bank:
Non-surgical nose job. For many people, their nose is a very sensitive area regarding their self-confidence or self-esteem. They may have a minor imperfection that most people around them may not notice, but to them, it is the center of their attention when they look in the mirror. Traditionally, a surgical rhinoplasty would be the only option to correct any imperfections or abnormalities in the nose or enhance one's existing nose. Non-surgical rhinoplasty can be done using dermal fillers or PDO threads to correct minor imperfections. Compared to the cost of a surgical rhinoplasty, which averages $8000-$10,000 nationally, this nonsurgical route starts at around $850 to $1200, depending on the depth of work. The downtime is also considerably less than that of a surgical procedure.
Smooth PDO threads. Smooth PDO threads are absorbable suture materials that stimulate collagen and tighten skin when inserted into the area of concern. They can be used to smooth threads for deep lines and wrinkles around the eyes or mouth, deeply etched in lines between the eyebrows as a result of long-term frowning, or under the chin to reduce the appearance of a small pouch of a double chin or tighten mild skin laxity. The threads are inserted via acupuncture size needles and are left in the skin. The body reacts by stimulating collagen and tightening the skin. It is a skin treatment that does not change or alter your look. The procedure starts at $450 and requires multiple sessions to see the best outcome.
UPNEEQ. This simple treatment doesn't involve needles and is painless. It's a prescription eye drop that opens up the eyelids and makes the white of the eyes more visible. It's great when someone is going to an event or photoshoot, or just wants to look more awake and alert. They can put a drop in each eye, and their eyes will look more open and awake for almost 8 hours. Each box comes with 45 doses (1 dose per day), retailing for $250. Remember, it is a prescription and can only be purchased at a doctor's office such as Ageless MD.
Jaw slimming or masseter reduction. Most people think Botox or botulinum toxin is only used to treat wrinkles. Wrinkles and anti-aging are only a small percentage of the range of conditions that botulinum toxin treats. One such example of an application of botulinum toxin is to atrophy the masseter muscles. Some patients have enlarged masseter muscles, thereby causing their face to look muscular and boxy. Often, these patients also grind their teeth at night or even clench their teeth during the daytime. When injected into the masseter muscles, Botulinum toxin causes weakening of the muscles, relieves the excess of teeth grinding, and has an added benefit of atrophying the muscles causing facial slimming. An average number of units would be 25 to 40 units per side, which would translate to $600 to $980 or more, depending on the number of units used. This treatment only requires two sessions per year to maintain these results.
IPL laser for pigmentation. Some studies show that just reducing the pigmentation on someone's skin or evening out the skin tone would lead to the perception of a more youthful face. IPL and other laser can reduce sunspots, age spots, abnormal pigmentation, or excessive redness. These lasers start at $450 per session and require more than one session.
"We perform all these procedures, and our patients love the results. Plus, they are affordable options," added Dr. Tsay. "You would be amazed at today's affordable yet effective options!"
Ageless MD, located in Tustin, Calif., offices a full range of cutting-edge and advanced aesthetic procedures. They serve Orange County and the surrounding area. Their expertise is in non-invasive face and skin rejuvenation, including addressing wrinkles, acne, and facial atrophy. They offer a nonsurgical facelift, facial slimming, nonsurgical nose job, eyebrow lifting, nonsurgical butt-lift, and more. The office has laser and energy devices to tighten loose skin, lighten pigmentation, address brown spots, etc. Additionally, they offer injectables, dermal fillers, double chin treatment, body procedures, and special procedures for men, including penile enhancement and delivering treatments for erectile dysfunction and hair loss. To learn more or schedule an appointment, visit the site at: https://www.ageless-md.com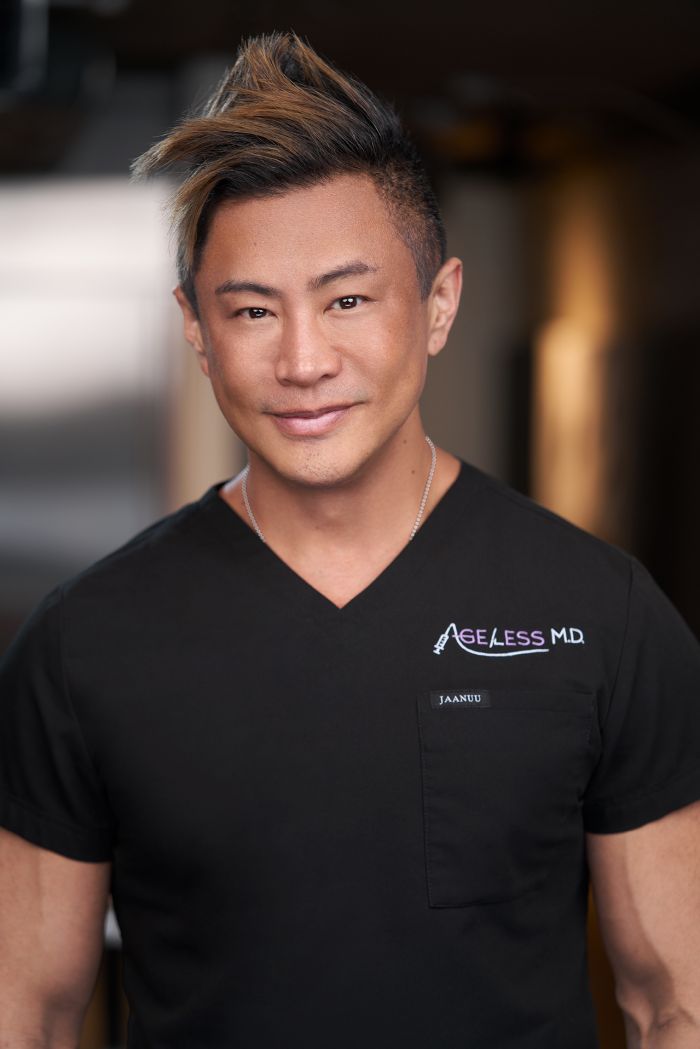 Dr. TJ Tsay, the medical director at Ageless MD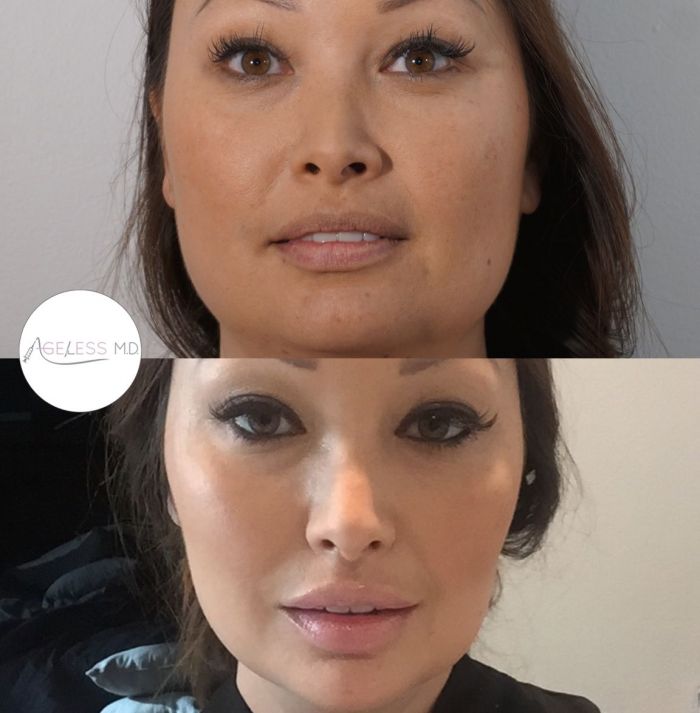 Photo courtesy of Ageless MD