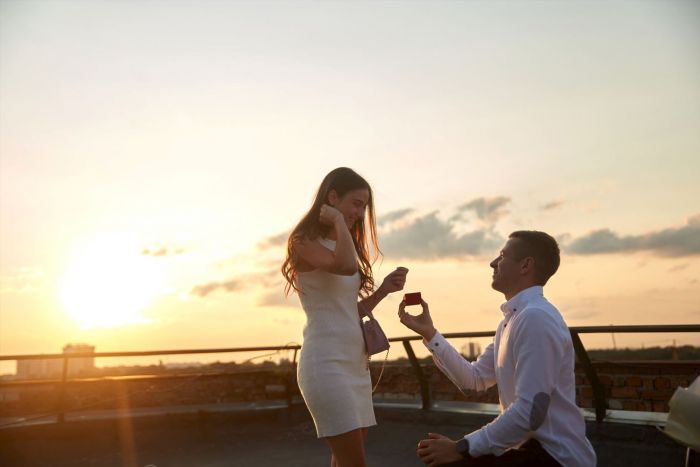 2023 is an exciting year for couples. And for those planning to tie the knot, it's a year of surprises and new trends when it comes to engagement rings. For many jewelers, it's a year that breaks traditions, and the unexpected will pop up.
The classics will stay for those who prefer traditional engagement rings, but if you're the nonconventional type, you'll be glad that the styles you love and look forward to are on trend this year, in 2023.
This post will look at the five engagement ring trends for 2023. Read on to find the best one for the man or woman you will spend the rest of your life with. And if you have decided, Diamondport from Brisbane and other shops offer many styles, so you won't be short on options.
Colored Diamonds
Though they may be more expensive than traditional diamonds, their rarity makes them popular today. The color comes from trace elements and results from the diamond's exposure to radiation while it was forming.
Some popular shades are yellow, pink, and blue; the rarest is red. The color may represent the personality of the person you're giving a ring to. For example, yellow may suit those with warm and sunny personalities, pink for romantic and delicate personalities, and blue for those with a calm and relaxed disposition.
It would help if you remembered that the more intense the color's hue is, the more expensive it will be. So, if you're looking for a way to make a bold statement on your engagement ring, go for colored diamonds.
Maximalism
For many years, the market was flooded by such conformist rings that people were forced to abide by. Some held back for fear of being judged too loud or showy. But life is short, and each one should be allowed to embrace what they love.
Simplistic and minimalistic designs are out. It's time to bring out your fun and eclectic side with maximalism. Though not many people will agree that 'more is more' than 'less is more,' trends come and go. And it's high time that the aesthetic of excess is given a chance to take center stage.
Maximalist engagement rings have larger, bolder designs with many elements, including multiple gemstones, intricate metalwork, and unconventional shapes. These rings often feature colors and textures and may include unique touches such as vintage-inspired details or engraved patterns.
One of the key benefits of this ring is that it creates something that reflects your style. You can be sure you'll have something unique and stunning to wear as an engagement ring.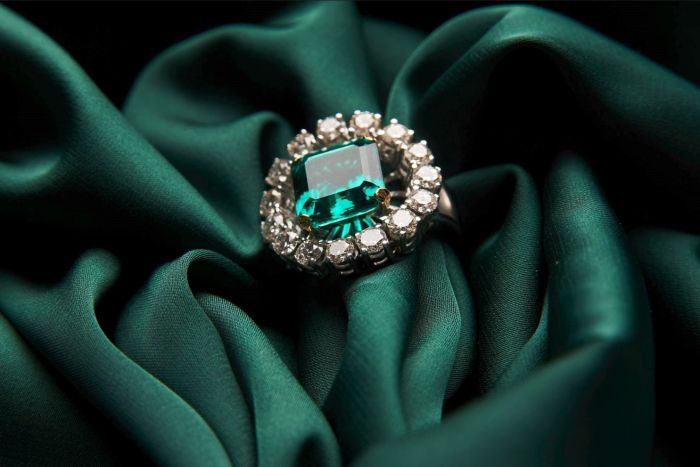 Vessels
If you want an eye-catching display of your gemstone, a vessel is something you can opt for. Many couples with an heirloom piece of jewelry from their ancestors can use this design to set the stone beautifully. A vessel is a hollow, geometric-shaped structure where the stone sits.
You can choose your favorite shape and add more stones around the vessel to make a prettier engagement ring. Jewelers love this style because the vessel can hide any flaw in the stone, only highlighting the shiny and sparkly side of the stone.
Thicker Bands
In the past, thin bands have become the norm for engagement rings, and many who have broader and larger fingers felt this style made their fingers bigger than they already are. With the popularity of thicker bands, you can wear a ring with a substantial feel and weight. And one that will not make you worry about getting bent and damaged.
With a thicker band, you can create a bold, eye-catching engagement ring that's more ornate and detailed without making your fingers look awkward.
Cluster Rings
Cluster rings became popular because they allowed couples to use whatever gemstones they had. You can even mix and match stones and pieces to your liking.
A cluster ring features a group of smaller stones clustered together to create the appearance of a larger, more intricate center stone. You can be as versatile as you'd like. The critical thing to remember in choosing a cluster ring style is symmetry. You must create a cohesive and balanced look that's visually appealing.
However, some prefer asymmetrical and organic arrangements. If the ring speaks to you beautifully and meaningfully, that's all that matters.
Conclusion
Engagement rings offer you a chance to express your love most remarkably. Whether you'd choose the classic route or be bold and fearless, it's up to you. The trend this post listed may stay or change. But your love and devotion will surely be unwavering. So, start scouring and researching today, and surprise the one you love with something they'd be happy to wear forever.